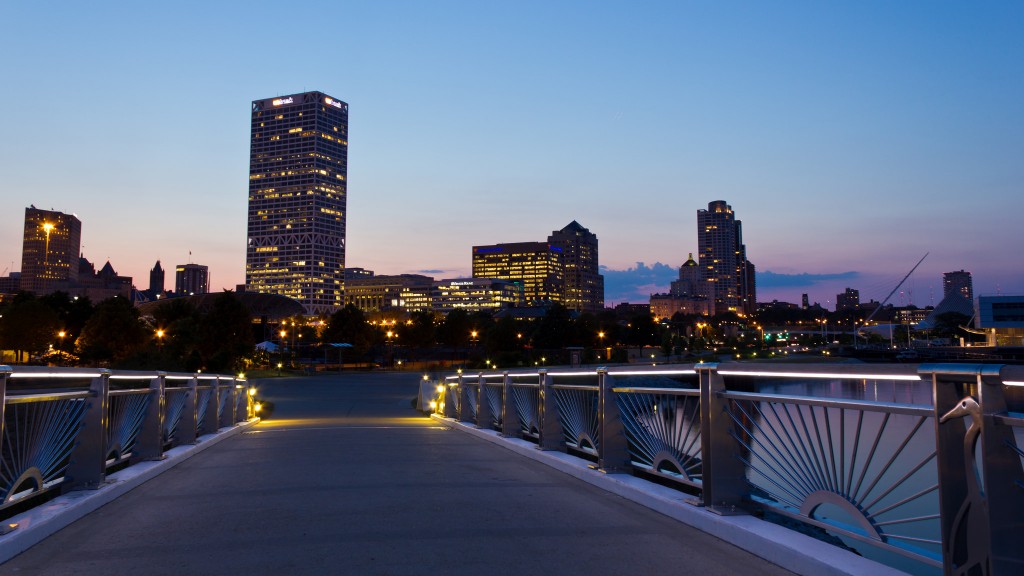 One of the largest cities in the Midwest, Milwaukee is a booming city known for its brewing and cheese traditions, beautiful historic neighborhoods, and its proximity to Lake Michigan. Milwaukee has been recently named one of America's most exciting cities based on its park acreage, young population, entertainment, and amenities. It's also known as one of the best cities for urban forests and one of the best cities for beer lovers.
Milwaukee has been considered by many to be a well kept secret, as many simply don't realize the excellent appeal of Wisconsin's largest city. But the secret is clearly out now as the Milwaukee market experiences significant growth and competition. The metropolitan Milwaukee housing market is the third healthiest in the nation due to moderate home price increases and solid job growth. Home sales and values continue to climb as the Milwaukee real estate market climbs. The city's real estate market has experienced four straight years of growth. Condos in particular are experiencing a real estate boom as buyers flock to Milwaukee's downtown neighborhoods.
Milwaukee's competitive market means you'll need the help of an experienced real estate professional whether you're buying, selling, or investing. With Milwaukee's leading real estate agents, you'll be in good hands as you navigate the market and find the perfect solution for you.
We've highlighted the top 10 Milwaukee real estate agents. These agents are experienced, trusted, and excellent at guiding their clients carefully through Milwaukee's real estate market. Often, they've been Milwaukee real estate agents for many years and have a long list of satisfied clients who give them repeat and referral business. Many have their own brokerages or teams of agents working with them.
Every Milwaukee real estate agent on our list is a good choice, so we haven't ranked them in any particular order. But we know that there has to be one that's the best. We're asking you to vote in our poll at the end of this article to tell us which Milwaukee real estate agent is your favorite. Just don't wait to vote: the poll closes in 30 days!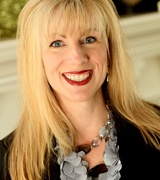 Suzanne Powers
CEO, broker, and owner of Powers Realty Group, Suzanne Powers is recognized as one of the best agents in America and throughout Milwaukee. Powers specializes in a personal, edgy boutique real estate experience. Along with her team, Powers offers photography and film production, interior design and staging, custom graphics and design, and more. Previously, Powers has been named Wisconsin's #1 agent by volume as well as Milwaukee County's #1 agent by volume. She served on the GMAC Standards Committee from 2009 to 2014 as well. Clients say she stands out with her energy and drive as well as a supportive team with the same energy and superior service. They love that she is always there for them and ready to act fast on their behalf.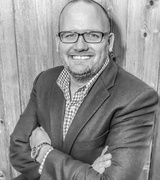 Jay Schmidt
Jay Schmidt is broker and principal of the Jay Schmidt Group of Keller Williams. He is one of the top agents in metro Milwaukee and always works to create an amazing experience for his clients. Schmidt has a background in home renovation and flipping, giving him excellent experience in helping clients prepare their homes for sale. He is also a fountain of knowledge for buyers as they avoid the common pitfalls of buying a home. Schmidt's clients say he and his team are responsive, direct, and informative, offering an excellent service and even better results. They believe he knows the market better than anyone else and highly value his insights and efforts.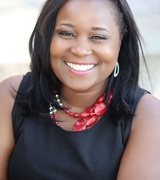 Tiffany Griffin
Tiffany Griffin is a lifelong resident of Wisconsin dedicated to offering superior real estate service. Griffin works tirelessly for her clients, listening to their individual needs and always treating them the way she'd like to be treated. Every client enjoys custom service with Griffin, who recognizes that every individual's needs and wants are different. In addition to excellent real estate service, Griffin brings more than a decade of experience in the mortgage industry to her clients, supporting them with her superior knowledge of mortgages and the local market. Clients say Griffin is excellent at what she does and report that she's an intelligent, hard working agent. She offers excellent knowledge, stays on top of every detail, and keeps clients in the loop every step of the way, good or bad.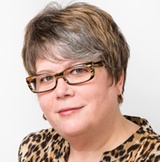 Karen Block
Karen Block specializes as a buyer's agent and listing agent with special interest in staging. She is a former photographer and enjoys working with a wide range of clients from first time home buyers and empty nesters to investors. She especially enjoys putting her innovative marketing tools and superior negotiation tactics to work to support her clients in their real estate goals. Block is known for her client satisfaction and has been recognized for Five Star Best in Client Satisfaction from Milwaukee Magazine every year since 2009. She is among the top 7% in Realtors for client satisfaction. Clients say Block often comes highly recommended and it's not hard to see why. They appreciate her flexibility, responsiveness, and the helpful support she offers as she walks them through every step of the process. Clients are impressed by her knowledge, skills, and results.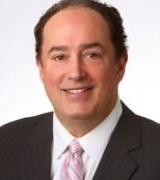 Bob Arnold
Bob Arnold is a real estate agent with more than 14 years of experience and more than 25 years of sales, marketing, business management, and real estate consulting. Owner of the Arnold Marketing Team, he specializes in first time home buyers, relocation, buyers agency, Internet marketing, and real estate consulting. Arnold is a consistent multi million dollar producer with more than $100 million in sales and Top Producer Realty Executives awards. He is also recognized as a Top 100 Internet Marketing Agent and holds a Certified Negotiation Expert designation. Clients say he delivers above and beyond with helpful, readily available service. He exceeds their expectations and they consider him to be an asset in Milwaukee's fast moving market.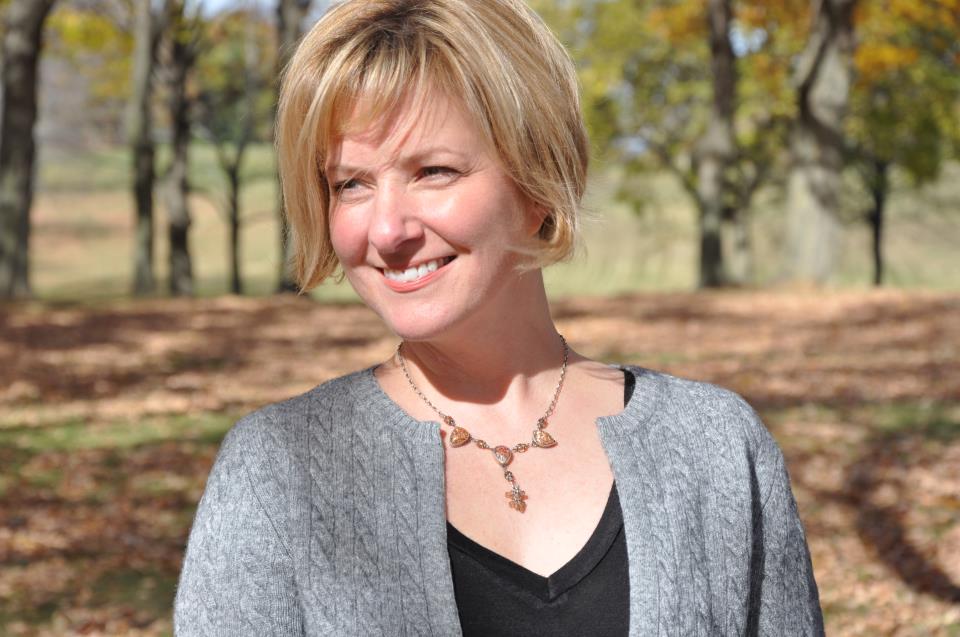 Julie Luettgen
Julie Luettgen is a broker associate with Bay View Homes. She has more than 13 years of experience and is a sales leader in her MLS area. Driven to succeed, she provides a full circle real estate service to her clients from the initial meeting to closing and beyond. Luettgen delivers an excellent work ethic with dedicated, personal service and hassle free real estate experiences. She is proud to go above and beyond for her clients, providing creative marketing ideas, helping clients receive superior financial service from area lenders, and putting her experience in interior design and building to work. Clients are amazed by her outstanding knowledge of the market, professionalism, and excellent marketing ideas. They find her to be pleasant, personable, and feel they are in good hands while working with her.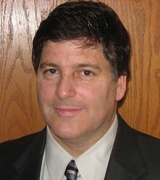 Randy Rosen
Randy Rosen is a broker and attorney with more than 31 years of experience. As both a legal and real estate professional, Rosen is able to deliver an excellent value to his clients, providing customers with insights and legal guidance. He specializes as a buyer's agent and listing agent, offering consulting and legal services. Rosen is always on a mission to save buyers and sellers as much money as possible. Clients feel confident in his abilities and find the entire transaction to be painless. They love his market expertise, knowledge of building construction, and legal guidance. Clients also appreciate his straightforward attitude and willingness to give them all the facts, even when they aren't what they want to hear.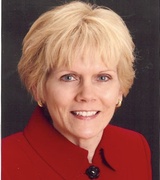 Mary Skanavis
Mary Skanavis has more than 22 years of experience as a Realtor. In her more than two decades in real estate, she's seen all types of markets and has the knowledge and skills to guide clients through any market. With her determination and experience, she's always able to get the job done. Skanavis is passionate about treating every client as she would like to be treated with unmatched attention to detail, skill, work ethic, and integrity. Clients say she is caring and find her to be highly professional and knowledgeable. She is always there to answer their questions and always prepared with the most useful information clients need whether they're buying or selling.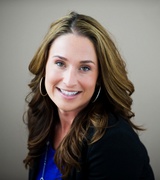 Katie O'Keefe
Katie O'Keefe is broker and owner of Dream Realty. For more than 13 years, O'Keefe has worked with him buyers and sellers to make their real estate dreams come true. With her small company, she is able to offer excellent commission rates, exceptional customer service, attention to detail, and more. O'Keefe also offers staging, photos, and video tours for listings. Clients call O'Keefe amazing with her professionalism, knowledge, and personable service. They appreciate her excellent communication through every step of the way and notice just how hard she works to make their dreams come true.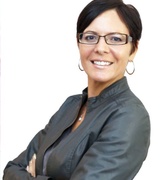 Angela Kallay
Angela Kallay is broker and owner of Benefit Realty in Milwaukee. She has more than 11 years of experience in real estate and specializes in all of southeastern Wisconsin. Kallay is a top producer and member of the Million Dollar Club as well as the National Association of Realtors. Ultimately, her goal is to ensure that her clients are educated and informed as they buy or sell homes throughout southeastern Wisconsin. Clients say she is responsive and informative and is always able to make time for them. She maintains an excellent level of professionalism and demonstrates her knowledge of Milwaukee real estate as she provides excellent service and support every step of the way.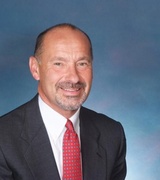 Peter Stefaniak
Since 1977, Peter Stefaniak has served the needs of Milwaukee real estate. With nearly 40 years of experience in real estate, he is highly knowledgeable and respected in the Milwaukee real estate community. Stefaniak maintains a reputation as one of the leading Realtors in Milwaukee and Waukesha every year with multi million dollar sales annually. It's clear that Peter has a seasoned understanding of real estate in the Milwaukee area that supports him as he serves home owners in their real estate goals. He has earned honors including Realtor of the Year, and in 1993, become the youngest president in Milwaukee real estate board history. Stefaniak's clients say he is professional, helpful, and ethical. They enjoy returning to him for a lifetime of real estate support and highly value his knowledge, helpfulness, and ability to deliver backed up with years of experience.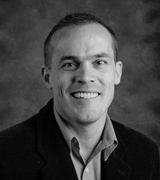 Jason Hennen
Jason Hennen is broker and owner of Moving Forward Realty. A Wisconsin native, he has been involved in real estate since 1993 when he worked for a real estate appraising firm. He then moved on to establish his own successful real estate portfolio in 1996, and obtained his Wisconsin real estate license in 2003. Hennen believes in honesty and a strong work ethic as he operates his own real estate brokerage. It's important to him that he and his team deliver competent, skilled service to every client. Hennen's clients say he is extremely helpful, offering constant communication and regular updates to put them at ease. They find that making real estate decisions with Jason is easy, as he offers helpful support in navigating an often complex real estate market.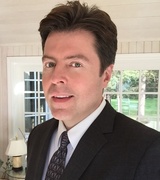 Paul Handle
Paul Handle is broker and owner of Handle Real Estate. He specializes in southeaster Wisconsin real estate. Handle demonstrates a commitment to innovative marketing techniques, unparalleled service, and an aptitude for problem solving. His focus is on serving clients with honesty, integrity, and discretion. Each client enjoys personal attention, a commitment to building enduring relationships, and unique expertise and market knowledge. Clients say he is helpful from start to finish, even offering support through the lender approval process. They're happy to say he is able to deliver superior results, painless closing, and an overall excellent experience.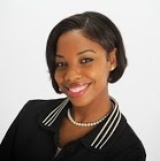 Dana Perry
Dana Perry with North Shore Homes specializes as a buyer's agent with interests in relocations, short sales, and consulting. She is committed to keeping up with market changes, lender options, appraisal challenges, contracts, neighborhoods, and more. Perry offers continuous service and follow up with successful tools for helping her clients see their investments grow. Clients say her know how and energy make the entire process easy and seamless. They appreciate how hard she works to educate them on real estate and give them the best results in their home sale or purchase.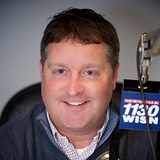 John Gscheidmeier
John Gscheidmeier is leader of the Gscheidmeier with REMAX Service First. He has more than 21 years of experience in real estate buying, selling, managing, and brokering real estate transactions. Gscheidmeier believes customer service and nonstop open lines of communication are crucial to the buying and selling process, treating his clients with respect and making them a part of the team. He is proud to make decisions along with his clients while putting their interests and desires first. He's also careful to anticipate possible issues, working through them as they occur. Gscheidmeier is proud to make home buying a fun process for every client. Clients of Gscheidmeier say he is informative, helpful, and wonderful to work with. They say he goes out of his way to help them, offering excellent follow up, listening to their needs and considerations, and always helping every step of the way.