Omaha is Nebraska's largest city and home to more than 400,000 people — nearly 1.3 million residents including its suburbs. Long known as the Gateway to the West, Omaha is now home to Fortune 500 companies with a modern and diverse economy, dynamic neighborhoods, major historical and cultural attractions, and more. Residents enjoy the amenities of a big city with a low cost of living and excellent employment opportunities.
Omaha has been named one of the best and most affordable places to live in America time and time again. The city was ranked among the top 20 places to live in the United States by U.S. News & World Report and as one of the 20 best places to live with the lowest cost of living by Yahoo Finance. Omaha is also considered to be one of the best cities for raising a family, best up and coming cities for music, military friendly cities, top mid sized city of the future, and one of the most secure places to live in the United States.
The housing market in Omaha is ripe for the picking. Potential home owners from out of state will be pleasantly surprised to find out that Omaha's median home prices are well below the national average, making housing very affordable in the area. And home sellers in Omaha are enjoying a red hot housing market in which some homes are selling above asking price, often in extremely short time periods.
With continued low interest rates, less restrictive mortgage rules, and demand by both empty nesters and millennials, homes are flying off the market. Experts expect to see a record sales trend for 2016.
While Omaha's housing market is certainly exciting, it can be very frustrating and even intimidating. Buyers need a qualified real estate agent to help them quickly zero in on homes and make an offer right away, while sellers need great agents to help them maximize Omaha's excellent sales climate. Whatever you're planning in Omaha real estate, it's clear that you shouldn't do it without the help and expert guidance of a trusted real estate agent.
If you're in the market for a new home, want to sell your home, or are interested in investing in Omaha real estate, you've come to the right place. In our list, we've highlighted 15 of the best real estate agents working in Omaha today. They have a trusted track record of delivering results to happy clients and have an excellent understanding of Omaha's real estate market. They are the best in the city and can be relied on to expertly guide you through any Omaha real estate transaction.
As any one of the Omaha Realtors on our list would be an excellent choice for your next move, we've listed them in no particular order and without any kind of ranking. But we do want to know which one you think is the best. That's why we've included a poll at the end of this article. Please place your vote to tell us which of Omaha's leading real estate agents you think is the very best. But don't wait to place your vote, as the poll will close in 30 days!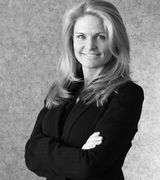 Debra Ellis
Debra Ellis is a real estate agent with NP Dodge Real Estate in Omaha. She has more than 15 yers of experience and is a multi million dollar producer with more than 80 real estate transactions closed each year. Ellis is dedicated to outstanding customer service and 100% satisfaction for her clients. With a passion for making each real estate transaction enjoyable and professional in every detail, she provides all of the guidance home buyers or sellers need with an enthusiastic and positive nature. She has a background as a loan officer in the mortgage industry, which gives her a unique perspective for buyers and the ability to help them make the right financial decisions. Her expertise and excellent negotiation skills are invaluable for every client and she treats each transaction as if it were her own. Ellis is a member of the Omaha Area Board of Realtors and the National Association of Realtors. Her hobbies are marathon and 10K racing, biking, tennis, painting, and travel. Her clients say she is amazing, offering excellent negotiation and communication. They appreciate her help as she expertly guides them through decisions while treating them like family. Her clients say she is always respectful of what they want, flexible, and delivers a great experience.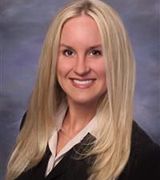 Tracey Faust
Tracey Faust is a Realtor with Heavenly Home Sales in Omaha. She has more than 16 years of experience and is a full time independent real estate professional. Faust is dedicated to providing excellence in service as she helps her customers and clients achieve their personal real estate goals. Totally committed to maintaining the highest ethical standards in her professional relationships, Faust offers sincerity and integrity with all of her buyers and sellers. Faust's clients are very important to her and she always wants to deliver the best real estate experience possible. She is a member of the Omaha Board of Realtors, the Multiple Listing Service, and the National and State Board of Realtors. Clients of Faust say that she makes their real estate experience smooth and efficient with quick responses and an accommodating nature. They say she points out unique features, concerns, and even offers anticipated costs to fix potential issues. Good or bad, clients say Faust delivers the facts and great service in a professional nature with an overall very pleasant experience.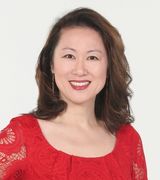 Heeran Workman
Heeran Workman is a real estate agent leading Heeran's Home Team in Omaha. She has more than 15 years of experience in real estate and is among the top 1% of real estate professionals nationwide. Along with her team, Workman sells more than 150 homes per year (about one home every 2.5 days) as they serve Douglas and Sarpy counties in Nebraska. Workman and her team streamline the home buying process with top home buying services and offer sellers aggressive and effective marketing strategies that go beyond traditional full service real estate sales. Buyers benefit from a 24 hour marketplace watch as well as representation for new construction and pre existing home sales. Sellers enjoy multiple commission plans to choose from, for sale by owner facilitation, and out of the box marketing strategies. Clients say Workman is amazing with a keen sense of the housing market. They say her work is exemplary as she advocates for them with an efficient, effective team.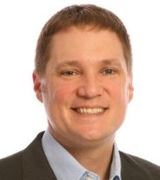 Ryan Basye
Ryan Basye is broker and owner of Nebraska Realty in Omaha. He has more than 13 years of experience in real estate. He offers services as a buyer's agent and listing agent with a specialization in investing. He got his start in real estate with investment and house flipping, helping him gain knowledge and experience in property improvement including land subdivision and condominium conversion. Basye has personally flipped more than 60 units, making him very well qualified to support investors as they improve and sell homes in the Omaha area. He also has experience in the mortgage industry, giving him exceptional knowledge in the process of real estate process. His clients benefit from his wealth of real world knowledge in any real estate situation. Basye is active in the community, running the Lincoln Marathon and volunteering for Launch Leadership and the Salvation Army Night Watch. His clients say he is great to work with, making the entire process easy for them and taking care of all of the important details. Knowing they are in his capable hands, they feel at ease working with Basye. His clients are particularly impressed by his negotiation skills and say he exceeds their expectations as he is there for them before, during, and after the sale.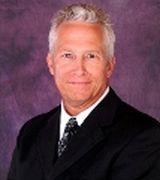 Corky Grimes
Corky Grimes is a Realtor with the Corky Grimes Group in Omaha. He has more than 30 years of experience in real estate and is a committed full time professional in the industry. Grimes specializes as a buyer's agent and listing agent with special interests in relocations and consulting. He works with clients in all phases of real estate from first time home buyers to families building their dream home. His goal is to listen to and be sensitive to every client's needs, becoming a Realtor for life. Clients of Grimes say he is a true professional from start to finish with an excellent understanding of the market and all aspects of the buying and selling process. They say he is particularly skilled at understanding the needs of his clients and offering the confidence they need to make important real estate decisions. Clients love how attentive, detail oriented, and knowledgeable Grimes is — and how he is willing to go out of his way for any question or need.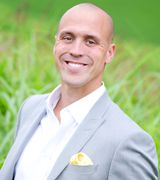 Tyson Compton
Tyson Compton is a real estate professional with the Catalyst Group in Omaha. He specializes as a buyer's agent and listing agent with special interests in relocations and consulting. A Marine Corps veteran, Compton honors the responsibility to serve others. He continues to serve the public as he protects and listens to his clients as they make some of the biggest decisions in their lives. Compton believes that homes are launch pads for life, whether you're an individual, couple, or a family. And with that in mind, he is committed to working tirelessly to assist his clients as they move forward with real estate needs. Compton's clients say he is extremely helpful and knowledgeable. They note he is honest, even brutally honest about a situation to protect his clients. Clients appreciate his insight, knowledge, and always on responsiveness.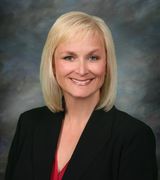 Vicky Miller
Vicky Miller is owner and broker of The Home Connection in Omaha. She has more than 13 years of experience and is a native of Omaha. Her purpose as a real estate professional is to deliver a high level of expertise, customer service, and attention to detail to her clients at a fraction of the standard cost. She recognizes that buying or selling a home is more than just real estate: it's about the lives and dreams of her clients. She's helped hundreds of clients successfully buy or sell homes. With a different approach than traditional Realtors, Miller offers service that is built on personal communication, positive results and win-win negotiations. Her only focus is the successful completion of her client's sale or purchase. Clients of Miller say she is exceptional and very professional. They're impressed with her service from start to finish. Extremely knowledgeable in Omaha real estate, they find Miller to be professional, fair, easy to work with, and quick to answer questions. They say her expertise is beneficial and they appreciate her input as she guides them to make the best decision for their needs.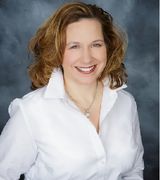 Lisa Jansen
Lisa Jansen is a real estate professional with The Jansen Team in Omaha. She has more than 26 years of experience in real estate and specializes as a buyer's agent and listing agent with special interests in relocations and consulting. Jansen recognizes that for the majority of people, the purchase or sale of a home is their largest single investment. As a real estate professional, it is Jansen's goal to guide every client through the decisions involved in the real estate process, be they contractual, investment, or emotional. With a commitment to providing her clients with superior service and expertise, Jansen makes her clients' homes the most memorable purchases of their lives. Jansen's clients say she is exceptional to work with and they can tell how much she cares for what they want and need. They're impressed that she is not afraid to ask the tough questions, offers excellent availability, and friendly, professional service. They say she is always on top of what needs to be done and they feel taken care of every step of the way.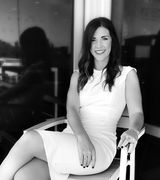 Kara Bellino
Kara Bellino is a professional Realtor with The Key Group in Omaha. She is an Omaha native and specializes as a buyer's agent and listing agent with special interests in staging and remodeling. With a native's perspective, she has excellent insight into Omaha's neighborhoods and market. Bellino delivers high energy and a positive outlook for every client and understands that no two clients are the same, each bringing their own unique perspective to real estate. She enjoys getting to know her clients and finding the right home for them. With comprehensive real estate services, Bellino takes the guesswork out of every purchase or sale of real estate as she skillfully analyzes the market and communicates honestly and openly with a proactive approach. She is fully engaged in the process and always there to support her clients as she eliminates stress and makes real estate fun. Bellino's clients say she is a pleasure to work with and a true professional. They note she is polite, efficient, and an excellent communicator. They appreciate her knowledge and helpfulness as she takes the time to answer their questions and take care of their needs.
Sandi Downing
Sandi Downing is broker and owner of Sandi Downing Real Estate in Omaha. She is a buyer's agent and listing agent with special interests in relocation and property management. Downing specializes in the Old Market area and has been working in the area since 2006. With a passion and drive for achieving successful results for her clients, Downing works tirelessly to make every client happy. She has personally relocated many times and understands the stresses of moving, so she does everything she can to make every move as seamless as possible with professionalism, customer service, market knowledge, and negotiation skills. Downing is a member of the Omaha Area Board of Realtors, the National Association of Realtors, and the Omaha Multiple Listing Service. Clients say she is extremely professional and knowledgeable and that they enjoy working with her. They say she does an excellent job for them, keeping them informed every step of the way with clear and accurate information. They're pleased with her service and results.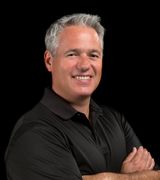 Jordan Stevens
Jordan Stevens is a Realtor with Stevens Real estate in Omaha. He is a lifelong Omaha resident, a graduate of Central High School and the University of Nebraska-Omaha, and is familiar with all areas of Omaha, Bellevue, Papillion-LaVista, Elkhorn, Gretna, Blair, and Ralston. Stevens specializes as a buyer's agent and listing agent with special interests in relocations and appraisals. With a strong background in real estate finance and appraisal, Stevens is always ready to assist buyers with knowledge of available mortgage options. Clients say they feel lucky to have his expertise on their side as they buy and sell homes in Omaha. They find him to be extremely patient, honest, and helpful in answering questions. He is also accessible and easy to communicate with. They're impressed with his knowledge of the area, appraisal experience, and incredible responsiveness. They say he is a true professional and enjoy his personality.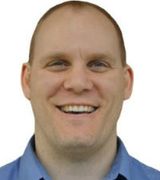 Dan Nord
Dan Nord is a real estate consultant with Platinum Realty in Omaha. He is a buyer's agent and listing agent with interests in relocations and short sales. Nord is proud to offer the best real estate listings and homes for sale along with expert advice, local information, and more. He is a trusted and professional real estate partner dedicated to supporting buyers and sellers in Omaha. For buyers, Nord helps them find the best home in their area and price range, while he helps buyers sell homes as quickly as possible for as much as the market will bear. He has an excellent track record and experience to back up his professionalism and is always ready to do the work for every client. Clients say he is an honest real estate agent who truly looks out for their best interests. They can tell that he genuinely cares for them and wants to help them to the best of his abilities. They say he listens to their needs and offers good advice with immediate action and excellent information.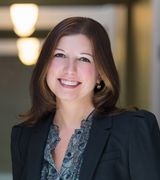 Susan Clark
Susan Clark is a real estate agent in Omaha serving buyers and sellers in residential real estate. She is licensed in both Nebraska and Iowa and works hard to provide buyers and sellers alike with an enjoyable real estate experience. Committed to customer service, Clark makes sure that every detail of each transaction is well taken care of and that every client's needs are met. She is caring, knowledgeable, and low pressure and always tries to give her clients more than they are expecting. As an honest Realtor, she delivers integrity and open communication as part of every client relationship. Clark is active in the Omaha real estate industry, sitting on the board of directors of the Multiple Listing Service as well as the Omaha Area Board of Realtors. She is the future 2017 to 2019 regional director of the Nebraska Realtors Association Board of Directors. Clark has also earned a number of awards, including the Outstanding Service Award from the Omaha Board of Realtors and Realtor of the Year from the Omaha chapter of the Women's Council of Realtors. Clients say working with Clark is painless and very enjoyable. They trust that she is looking out for their best interest and wants them to love the home they've purchased. They appreciate her quick action and ability to effectively and efficiently support them every step of the way with responsive, knowledgeable service.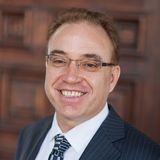 Chris Mangen
Chris Mangen is a Realtor with Nebraska Realty in Omaha. He has more than 18 years of experience in real estate and is an Omaha native. Mangen is a buyer's agent and listing agent with a special interest in relocation. In his real estate experience, he's sold homes ranging in prices from less than $100,000 to $1 million, working with both home sellers and home buyers with free no obligation consultations. Mangen has earned a number of awards, including the ReMax Executive Club Award and 100% Club Award. He has also earned production awards from Century 21 and Nebraska Realty. Clients say he delivers a high level of professionalism with excellent results. They are impressed with his ability to follow up, take care of important details, and offer the information they need to make smart decisions in Omaha real estate.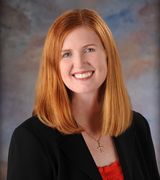 Karen Jennings
Karen Jennings is a real estate agent with CBSHOME in Omaha. She has 15 years of experience and specializes as a buyer's agent and listing agent with interests in relocations and consulting. Her experience includes single family homes, acreages, land, and new construction. A passionate and persistent Realtor, Jennings delivers the highest degree of integrity along with quality leadership for her clients. She develops solid and trustworthy relationships with each of her clients — along with excellent results. Jennings is a member of the National Association of Realtors, Omaha Area Board of Realtors, Great Plains Multiple Listing Service, and the Nebraska Real Estate Association. She's the recipient of many awards, including the Best of Omaha Winner's Circle for Best Realtor (multiple years), CBSHOME All Company Top Producer Team (multiple years), and CBSHOME All Company Top Producer Individual (multiple years). Clients of Jenkins say she is an absolute pleasure to work with. They say she provides excellent advice and makes an intimidating experience seem fun as she does everything she can to serve their needs.
Photo by Flickr user pathawks