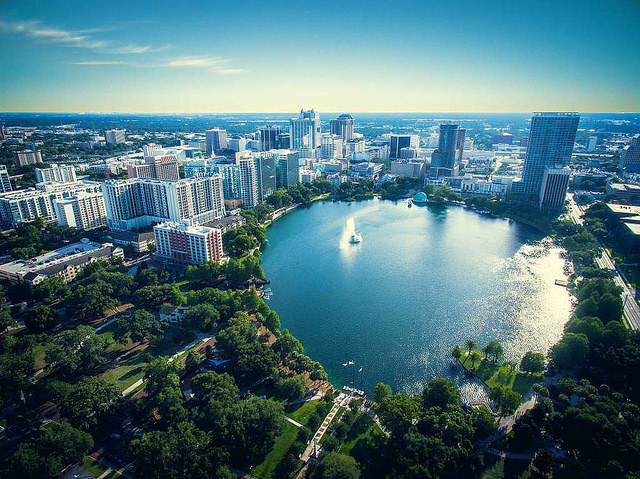 One of the largest cities in Florida, the Orlando metropolitan area has a population of nearly 2.5 million people. Orlando is known for its tourist attractions, food scene, year round events, golf, access to national parks, and year round warm weather.
Known as the Theme Park Capital of the World, Orlando is home to Walt Disney World, Universal Orlando Resort, Universal Studios Florida, SeaWorld Orlando, and more. The city's tourist attractions draw more than 62 million visitors annually.
Orlando is home to a great variety of arts, including music scenes, movie studios in the area, and production of TV shows and more. The Florida Film Festival takes place in the Orlando area and the region is popular with independent filmmakers. Theaters and performing arts centers include the Orlando Shakespeare Theater, the Bob Carr Performing Arts Centre, the Dr. Phillips Center for Performing Arts, and the Mad Cow Theatre. Sports teams include the Orlando Magic, Orlando City SC, Orlando Pride, and the Orlando Solar Bears.
Orlando has extensive park access, including 2,947 acres of park area in the city (5 percent of the city's area). The most popular park is Lake Eola. The largest is Bill Frederick Park at Turkey Lake, which is 300 acres in size.
Orlando has been nationally recognized as an excellent city to live in. Some of Orlando's rankings include the number one city for job growth, number one city for video gamers, best city for first time homebuyers, number one foodie city in the United States, best city to staycation, one of the best cities to start a career, one of the hottest cities for tech growth, and one of the best cities to move to.
Orlandos' real estate market is on the rise, with an 8 percent increase in median home sales over the past year. The average price per square foot has risen from $118 to $128. Two bedroom homes in Orlando are particularly popular, experiencing a 17.4 percent year on year increase in sales price. The median sales price for all properties has increased 7.7 percent year on year. It's a hot market, and it's not unusual to see homes for sale with cash offers within hours of listing. Many investors are targeting former foreclosures in the area, making cosmetic improvements to quickly flip homes.
With Orlando's strong job market, population growth, and low morgage rates, the city's real estate market is strong. But inventory is tight, and can make it difficult for buyers and investors to edge in on the city's real estate market. Sellers will also want to maximize their opportunity in this market. But with the help of a qualified real estate expert, buyers, sellers, and investors can take advantage of world-class real estate guidance to make the most of what the Orlando real estat market has to offer.
In our list, you'll find the 15 best real estate agents in Orlando today. These agents are experts in their field with the latest information on neighborhoods, pricing, the best homes, and more. Each has an excellent reputation for customer service and great results.
All of the leading Orlando real estate agents on our list are an excellent choice for your next Orlando real estate transaction. They are listed in no particular order, as they are all trusted local experts. Of course, we'd still like to know which one you think is the best. Vote in our poll at the end of this article to let us know which of Orlando's top real estate agents you think is the very best. Just don't wait to vote! The poll will close in 30 days, so vote today.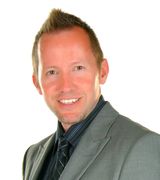 Chris Winn
Chris Winn is a real estate agent with Keller Williams Realty in Orlando. He is a buyer's agent and listing agent with a specialization in relocations and multi media. His experience includes TV and video production and design, public relations and marketing, public communication, and education. With excellent interpersonal skills, Winn is able to use verbal and written communication effectively. Working well in fast paced and time sensitive work environments, Winn is able to serve his clients well even in Orlando's hot real estate market. Creative, knowledgeable, and successful, Winn has been recognized as a leader in real estate. Clients of Winn say he makes their experience excellent, answering all of their questions and taking care of every detail. They love working with him because he is friendly, professional, and has excellent attention to detail. He takes great care to make sure that he's finding the right solution for every client, helping them envision their future in each home and make the most of every real estate opportunity. They're impressed with his knowledge of the area and his expert guidance as he takes them through each step of the real estate process.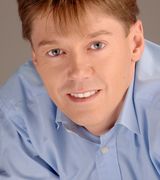 Kevin Thorner
Kevin Thorner is the director of REO Service Florida with ConnectRealty.com in Orlando. He has more than 13 years of experience and is a senior real estate agent specializing in buying, listing, foreclosures, and short sales. An REO specialist, Thorner enjoys working with people who are facing foreclosure. He helps them keep their homes by mediating with banks and obtaining loan modifications and forebearances. Thorner also serves buyers and sellers ranging from first time buyers to seasoned investors and enjoys helping people find their dream homes. Offering expert guidance, Thorner helps every client with specialized real estate service and overcomes the difficulties of buying or selling a home. Clients say Thorner is patient, available, and thorough. They appreciate his knowledge and ability to answer all of their questions. With responsive service, he works quickly and offers the support they're looking for. They are especially pleased that he is able to offer expert advice and guidance in Orlando's aggressive and competitive market. He goes out of his way to help them take care of every detail, need, or concern and is upbeat and positive every step of the way.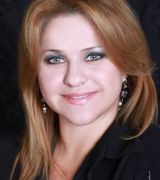 Yadira Bello
Yadira Bello is a real estate associate with Deconova International Realty in Orlando. She specializes as a buyer's agent and listing agent with interests in commercial real estate, short sales, and property management. Licensed and serving all of Central and South Florida, Bello has more than 15 years of experience in real estate. She is proud to provide quality service to buyers and sellers alike and works with a full service real estate team that offers services for every real estate need. Residential single family buyers and sellers, vacation homes, condos, multi family, commercial, and vacant land are areas of specialization for Bello and her team. She holds a number of real estate designations and awards including Real Estate Owned Specialist, Broker Price Opinion, Certified International Property Specialist, Gold Key Certification Excellence in Professionalism, Orlando Regional Realtor Association Leadership Institute 2014 Recognition, Winner of La Prensa 2014 Women's Award in Business and Technology, and recognition in voluntary service to the community from the Consulate General of Colombia. She holds memberships in a number of organizations including the Luxury Homes Institute of Central Florida and Miami-Dade County, Global Real Estate Council of Orlando, National Association of Realtors, National Notary Association, Florida Realtors, Orlando Regional Realtors, Hispanic Chamber of Commerce of Metro Orlando, and the Miami Association of Realtors. Clients say Bello is an incredible Realtor offering professional, kind service. They find her excellent to work with at every stage with great knowledge and always keeping their best interests in mind. They trust her with honesty, integrity, and down to Earth service. She is always available, responds quickly, and the bottom line: finds them what they're looking for when they need it.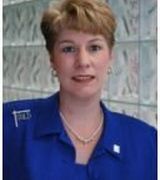 Valerie Thomas
Valerie Thomas is a Lake Nona resident expert with La Rosa Realty in Celebration. She has more than 15 years of experience in real estate. She is originally from New Jersey, but has lived in Florida since 1980. She is completely dedicated to real estate and spends her time making sure that every real estate transaction gets the attention it requires while building lasting, lifelong relationships. Thomas specializes in relocations and new construction. Offering a specialized relocation package, she helps clients find a new home as well as the community and resources they need to support their lifestyle. With a commitment to outstanding service, Thomas provides value to her clients with relationships based on integrity, respect, and trust. She has an extensive network of professionals including lenders, inspectors, contractors and other housing professionals. All of her clients have the support they need to make the best decision in real estate with the full support of trusted professionals. Clients of Thomas say she is a pleasure to work with and goes above and beyond to help her clients achieve their goals in real estate. They say she is especially well connected and knowledgeable in the Lake Nona and Laureate Park areas of Orlando. They appreciate her expertise as they work through the process of becoming home owners, especially as she expertly locates and negotiates on their behalf for the perfect property at a good price.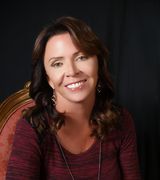 Karen Gore
Karen Gore is a real estate agent with Orlando Classic Homes. She has more than 17 years of experience is real estate and has been recognized as a leader in Orlando real estate. Gore is a buyer's agent and listing agent with specialization in relocations and foreclosures. She has excellent knowledge an experience in the home buying and selling process in Orlando. Gore supports her clients through financing, negotiating, pricing and local market conditions. She is often able to sell her listings in less than 30 days, usually within one week. Her recognitions include Verified Awesome Agent and one of Orlando's 32 best real estate agent. She holds two real estate accreditations: Accredited Buyer's Representative and Seniors Real Estate Specialist. Gore's clients say she is kind and listens to their needs as she surpasses all of their expectations. They find her to be knowledgeable and especially helpful. They appreciate that she offers lots of options and support as they make their decisions and note that she goes the extra mile to help them make every real estate deal a great one.
Scott Garrison
Scott Garrison is a Realtor with Real Estate Processionals SE in Longwood. He has more than 26 years of experience in real estate as a buyer's agent and listing agent. Garrison has served hundreds of families and investors as they buy and sell real estate in Central Florida. His service area includes Orange, Seminole, Volusia, Osceola, and Lake counties. He is a graduate of the University of Central Florida. With extensive experience in residential sales and purchases, vacant land, foreclosures, and short sales, he is highly knowledgeable in Central Florida real estate. Garrison even owns rental property and has flipped multiple houses. Offering direct, personal communication and service, Garrison is committed to personally supporting his clients every step of the way. Clients say he is the only agent they'll consider for buying or selling a home. He handles every detail and offers an excellent network of professionals to use throughout Central Florida. They trust him to take care of their real estate needs as an expert with excellent negotiation skills and follow through.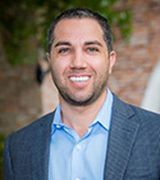 Chris Creegan
Chris Creegan is the broker and owner of Creegan Property Group in Maitland. Located on the Winter Park/Maitland line, Creegan and his team serve Orange, Seminole, Lake, Volusia, and Osceola counties. He has been licensed since 2006 and has 11 years of experience in real estate. In his experience, Creegan has seen the ups and downs of the real estate market and knows how to expertly guide his clients through any type of market. He is committed to continuing education and frequently attends real estate training to stay on top of the real estate industry. He holds a number of recognitions and designations in real estate including #1 Producer in Units sold 2016 by the Orlando Regional Realtor Association, Orlando Magazine Hot 100 Realtor, Orlando Regional Realtor Association Top Producer Club and Gold Club Member, Orlando Style Magazine Top 10 Realtor, Orlando Style Magazine Top Boutique Brokerage 2016, Orlando Style Magazine 5 Star Realtor, Voted Orlando's 32 best, 2014 Platinum Club Member, and HUD Listing Broker. Creegan's clients say he is helpful every step of the way, answering questions and always responding promptly. They're impressed with his knowledge and skills, especially when he delivers on results that other agents were not able to achieve previously.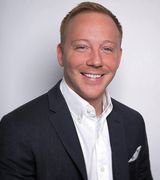 Tal Busidan
Tal Busidan is a Realtor with Preferred Realty of Florida in Oviedo. He serves all of Central Florida, including all of Orange County and Seminole County. He has more than 11 years of experience in Orlando real estate as a buyer's agent and listing agent with interests in relocations, short sales, and property management. As a million dollar producer, Busidan has served many clients with expert real estate assistance. He focuses on client satisfaction, serving every client with compassion and patience. He inspires his clients to realize their real estate dreams and promises to be by their side every step of the way for a smooth transaction. In Orlando's competitive market, Busidan is an asset for every client as he brings energy and experience to every transaction. He listens to the needs of his clients and takes their goals to make them into a reality. Clients say they enjoy working with Busidan as he delivers excellent results with good communication. They appreciate his knowledge and hard work as he goes to great lengths to get their homes sold or find the perfect house for them. With honest and straightforward service, they know they can depend on him for all of their real estate needs.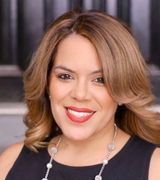 Veronica Figueroa
Veronica Figueroa is the leader of the Figueroa Team with RE/MAX Innovation in Orlando. She has more than 16 years of experience in real estate and specializes as a buyer's agent with areas of interest in bilingual service, divorces, REO, and community building. Her areas of expertise include neighborhood knowledge, lender product knowledge, new and custom home sales, and more. Clients enjoy services including attorney representation, staff that includes a photographer, marketing coordinator, and transaction manager, a proven marketing strategy, and expert social media presence. Figueroa and her staff offer bilingual, multicultural services. An expert in real estate, Figueroa is a national speaker for Zillow, NARHEP, and INMAN Connect. She has a number of awards and recognitions including 2015 ORRA Top Producer Club – Gold, NAHREP Top 100 Nationwide- Ranking #23 in the US, RE/MAX Hall of FAME Award 2014, 2015, 2016, RE/MAX 100% Award 2012, 2013, Wall Street Journal Top 1,000 Realtors 2016, Orlando Hot 100 Realtors 2016, Orlando Board of Realtors Community Award 2013, Voted Who's Who in East Orlando Real Estate 2012 to 2015, Powerful Business Woman – Insight Magazine Top 10% 2008 to 2015. Her memberships include the Florida Hospital Powerful Entrepreneur Women Mastermind, National Association of Realtors, Orlando Regional Realtors Association, Jacksonville Board of Realtors, and the Mid Florida Regional Multiple Listing Service. Clients say she is a local expert and makes their dreams a reality, even dreams that they previously thought were impossible. They're impressed by how quickly she makes things happen and appreciate how hard she works to help them achieve their goals in real estate. They say it seems almost too easy when working with Figueroa.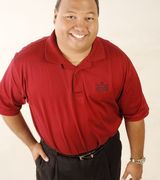 Ray Lopez
Ray Lopez the leader of Ray Lopez & The Real Estate Specialists with Keller Williams Realty in Orlando. He has been a real estate agent for 17 years and offers a wealth of experience in Florida real estate. He is a Florida native and a leader in Orlando's real estate market. Lopez is known for excellent service and customer satisfaction and is determined to help each of his clients find the perfect home or sell their home for top dollar. With professionalism, attention to detail, and a sense of urgency, Lopez and his team deliver excellent results as true professionals for each client. Clients say Lopez and his team are experienced, professional, efficient, and courteous. They offer great communication and find a solution for every problem. They are impressed by how well they are able to deliver results and help them maximize their opportunities in the Orlando real estate market.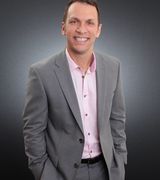 Tom Nickley
Tom Nickley is team leader of The Nickley Group at Keller Williams in Orlando. With a team of experienced buyer's specialists, listing specialists, an inside sales agent, marketing guru, full time operations expert, listing coordinator, and client care coordinator, Nickley and his team are well prepared to handle any real estate need in Orlando. They are on track to sell more than 300 homes this year and have a pace for $70 million in sales volume. They are currently the fastest growing real estate team in Florida. Nickley and his team are committed to continually developing new marketing strategies with proactive marketing plans, an Exclusive VIP Home Buyer System, cutting edge home search technologies, and more for a once in a lifetime experience. They are dedicated to creating professional relationships that last for a lifetime and they sincerely care about the goals of each of their clients. With experience and an excellent reputation, Nickley and his team are experts in selling and finding homes throughout Central Florida and beyond. Clients say Nickley and his team are knowledgeable and reliable. They are always patient, offer expert guidance, and ultimately, deliver the best results. Someone is always available to answer questions and handle every detail, so clients of Nickley are always in good hands.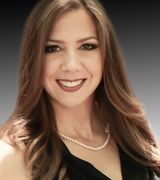 Crystal Adams
Crystal Adams is an Orlando Realtor with RE/MAX Innovation in Orlando. She has more than 13 years of experience and has been working in the Orlando area since 2004. She specializes in upscale homes, traditional residential home sales, short sales, foreclosures, and commercial property. Adams has a sales background and experience in management, leadership and the appraisal business. She places a high emphasis on honesty, integrity, communication, and marketing, with a professional approach to every aspect of her business. Adams offers paperless service, excellent organization skills, and a vast knowledge and wealth of experience. She also has excellent negotiation skills and is always available for her clients. Her real estate designations include Agent of the Year Award, Multi-Million Dollar Top Producer, #1 Agent for East Orlando's Real Estate, Ranked #58 RE/MAX Agent for the State of Florida, ORRA's Gold Club Level Top Producer, and Orlando's Top 100 Realtors. Her real estate designations include Certified Distressed Property Expert, Certified Residential Specialist, Seller Representative Specialist, and Short Sales and Foreclosure Specialist. Clients say she comes highly recommended and delivers on all of their expectations, She is able to make the most of real estate situations, even when other agents previously struggled. They appreciate her quick communication, professionalism, and ability to get the job done with detail oriented and exceptionally supportive service.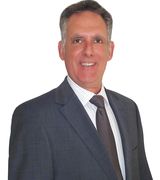 John Alexandrou
John Alexandrou is a real estate marketing consultant with Avalon Realty Group in Orlando. He has more than 15 years of experience in real estate as a buyer's agent and listing agent with expertise in consulting and commercial real estate. Alexandrou is a customer-oriented real estate agent with 100 percent focus on the needs of his clients and is among the top 100 producing agents in Central Florida. Delivering high quality, Alexandrou and his team are dedicated to exceeding the expectations of their clients and always putting clients first. With high quality customer service and hard work, Alexandrou and his team are always there to support their clients. Clients say he makes every real estate transaction easy with his friendly, informative, and flexible service. He leaves no stone unturned in marketing and finding homes. And any time there is an issue, Alexandrou is ready with a solution. Clients feel thankful to have found him and his team and say he is an absolute professional they will rely on for all of their real estate needs.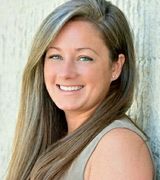 Amber Butler
Amber Butler is a Realtor with RE/MAX Home Center in Cocoa. She enjoys empathizing with her clients and understands the stress of buying or selling a home. It's her goal to help her clients alleviate the stress of buying or selling a home, helping them enjo the transition. Knowledgeable, helpful, and dedicated, Butler is always available to her clients to help with their real estate needs. Clients say she is professional, patient, and smart. She maintains a positive attitude and delivers an excellent experience. They appreciate her support and how hard she works to get them what they want. Clients trust that she always has their best interest in mind and know she will fiercely negotiate to get them the best deal possible.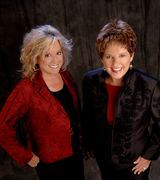 Kitty Mark
Kitty Mark, along with partner Ivey Geisler, is team lead of RE/Max Premier Properties II in Orlando. She has more than 18 years of experience in real estate and is a fountain of local real estate information. Offering expert advice, confidence, and respect, she is a valuable resource for real estate clients in the Orlando area. Mark is trusted, professional, and dedicated to helping every client find the best home for their needs, or sell their home for as much as possible as quickly as possible. With an excellent track record and experience, Mark and Geisler are trusted Orlando Realtors. Clients say their experience is excellent, with professionalism and knowledge of the local market. They feel like they are her top priority and only client. Every question or concern is addressed immediately and all requests are handled professionally.
Photo by Flickr user quiquefepe