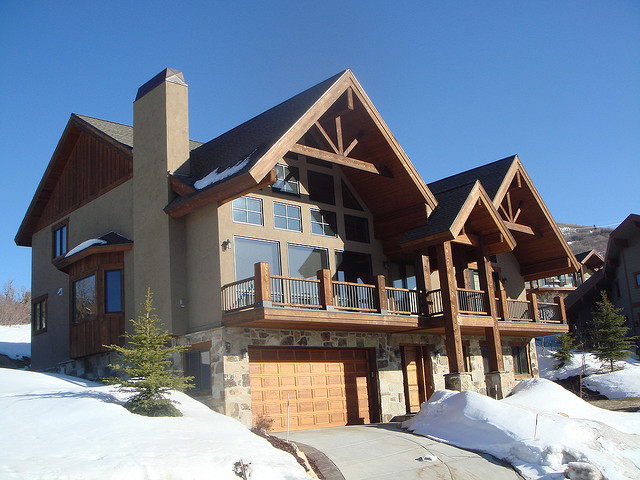 Finding a real estate agent you can trust is essential, whether you're buying or selling a home in Salt Lake City. Every agent has their own strengths and specialties — just like every buyer or seller has their own unique needs. How do you know when you've found the right agent for you?
There's no perfect formula for finding the real estate agent that's the best fit for you, but your best bet is to stick with realtors who are trusted, experienced, and boast a great reputation with clients, as well as leadership within the community. We've found the best real estate agents that hit all of these important factors, so you can be sure that any of the top 15 Salt Lake City real estate agents on our list are ready to serve you.
Though we've listed agents in no particular order, we'd like to know which agent the people of Salt Lake think is the best. At the bottom, you'll find a poll where you can vote for the best real estate agent in Salt Lake City.
Justin Udy — Justin Udy and his team of real estate agents are skilled in short sales and foreclosures, helping clients buy and sell these homes at a great price. Udy is HGTV's Utah Real Estate Expert, and he also appears monthly on local KBER 101.1's Ask an Expert segment.
Michael Druce — Michael Druce's Love Brand + Salt Lake City real estate agency focuses on creating a great customer experience. Druce loves to find new ways to improve the real estate experience with technology, marketing, and trend tracking.
Tracy Thomas — Dog lovers rejoice! Tracy Thomas is a Salt Lake City real estate agent that is clearly dog friendly. She helps clients find homes that are perfect for every member of the family — even furry ones, and even lets dogs come along for the ride to check out homes!
Cody Derrick — Founder of cityhomeCOLLECTIVE, Cody Derrick is obsessed with connecting interesting people with unique spaces. He takes a holistic approach to client needs with the client mantra, "love where you live."
Monique Higginson — Principal broker of Market Source Real Estate, Monique Higginson has experience not just as a realtor for more than 12 years, but also in real estate finance. Higginson previously owned a mortgage company, which gives her a unique perspective when helping clients understand financing real estate.
Cheryl Acker — Cheryl is a real estate problem solver, and she loves to resolve the unique challenges presented with each transaction. With an 18 year career serving more than 400 families, she's seen it all. Cheryl holds a local leadership position in real estate, serving as a Director on the Salt Lake Board of Realtors.
Babs De Lay — With nearly 30 years of experience in real estate, Babs De Lay is a force in Salt Lake City — especially for first time and last time buyers and sellers. She's held several honors and positions, including the title of President of the Women's Council of Realtors, and Salt Lake City Planning and Zoning Commissioner.
Bob Whitney — Leader of Watts Group Real Estate, Bob Whitney comes from a long line of real estate professionals (a family business that continues to grow with his two oldest sons). Whitney has helped thousands of buyers and sellers since 1976, and has built an admirable reputation with his expertise in new construction, high end luxury homes, and downtown Salt Lake City condominiums.
Ryan Kirkham — Ryan Kirkham is the principal broker of Kirkham Real Estate, an independent real estate agency with more than 30 professional agents. Ryan is a leader not just at Kirkham Real Estate, but in Utah real estate, serving as a former president of the Salt Lake Board of Realtors, treasurer of the Utah Association of Realtors, and currently, president-elect of the Utah Association of Realtors.
Brook Bernier — Brook Bernier specializes in hot properties, sweet deals, and a reputation as a cool agent. She loves the outdoors and is committed to helping her clients enjoy the incredible quality of life available in Utah.
Rosa Pace — Rosa Pace is a lifelong Salt Lake City resident with a great understanding of the local market. She's especially interested in working with first-time home buyers to find affordable homes. Pace also boasts a 100% complete customer satisfaction award as a real estate professional and is a Competitive Pricing Specialist.
Kenny Parcell — Kenny Parcell has a reputation as a leader in Salt Lake City real estate, with 18 years of experience and 1,600 home sales. He's held a number of real estate leadership positions, including Liaison to Information and Communication and Professional Development and Member Involvement Liaison for the National Association of Realtors.
Daryn Edmunds — Daryn takes his role as a Salt Lake City real estate advocate seriously, helping clients find the right home (or right buyer) with care. Clients say that he's careful to put client needs over his commission, and is an expert at finding properties that meet both taste and budget.
Dave Robison — Dave's nickname is "UtahDave," which he earned by demonstrating his vast knowledge of people and places all over the state of Utah. He uses this knowledge not just as a realtor, but as a leader in Utah real estate, holding a number of prestigious positions including his most recent: President Elect of the Salt Lake Board of Realtors.
Clint Carter — Principal broker of C-Squared Real Estate, Clint Carter has been a leader in Salt Lake County real estate for over a decade. In addition to working as a realtor for clients, Carter has served as the in-house realtor for mortgage offices — so he is especially prepared to assist with mortgage origination and underwriting obstacles in any transaction.