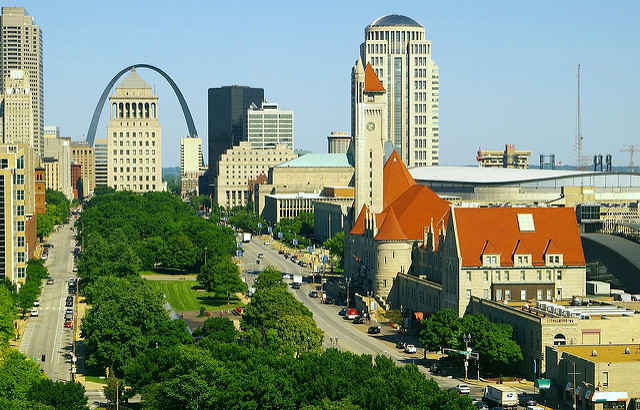 The largest metropolitan area in Missouri, St. Louis is known as the Gateway to the West. Full of vibrant culture, volunteerism, and arts, St. Louis is a welcoming place to live.
St. Louis is known for its tight knit communities and loyalty. The city has a family friendly reputation and offers a low cost of living. It's especially attractive for young families seeking a place where they can settle down and grow.
St. Louis neighborhoods are pockets of activity, with amenities for residents not just downtown, but throughout the city. Many neighborhoods are just a half hour's drive from downtown with a rich historic experience. With a low cost of living, St. Louis neighborhoods are accessible with excellent housing, even charming historic homes, available for reasonable prices.
Major corporations including Anheuser-Busch, Boeing Defense, Emergson, Energizer, Panera, Scottrade, and Purina call St. Louis home and the city also has a growing medical and research industry.
There are plenty of things to do in St. Louis. Two professional sports teams are in the city: the St. Louis Cardinals and the St. Louis Blues, a NHL team. There's the iconic Gateway Arch downtown. There's also the St. Louis Art Museum, Missouri Botanical Garden, St. Louis Science Center, St. Louis Symphony, St. Louis Zoo, and more. Many museums in St. Louis are free, offering a cultural scene that's easy to keep up with.
St. Louis offers excellent cuisine as well. Old standbys including toasted ravioli and pizza are long held favorites in St. Louis, but there's also a great variety of international fare including Thai, Vietnamese, Ethiopian, Bosnian, and Middle Eastern food.
St. Louis has 3,720 acres of parks, which take up 9.5 percent of the city. Forest Park is the largest and most visited municipal park, spanning 1,293 acres, including the picturesque Jewel Box display greenhouse. Gravois Park, established in 1812, is the oldest.
The city has been recognized nationwide as an excellent place to live. It's been named one of the best cities to grow your wealth, the best city for baseball fans, one of the best cities for starting a business, and one of the best cities in the Midwest for venture capital funding.
St. Louis has had one of the hottest housing markets in recent years. The city has shown some of the largest year over year growths in home sales and the number of homes for sale. Often, homes in particularly desirable areas of St. Louis are going under contract within a week of hitting the market and it's not unusual for buyers to tour homes the day they list. Buyers even report getting into bidding wars. There simply aren't enough homes for many buyers to choose from, especially those seeking homes for sale under $200,000.
The real estate market in St. Louis offers opportunities for sellers, but too often, frustration for buyers. With an experienced and professional real estate agent, you can make the most of St. Louis real estate no matter what side you're on. A great agent can help you maximize the profit on the sale of your home, or help you land the home of your dreams before anyone else can snatch it out from under you.
We've highlighted the 15 best real estate agents working in St. Louis today. These trusted, professional agents know the city, its real estate market, and what it takes to succeed even when the market is on fire. You can expect expert advice, stellar support, and excellent customer service every step of the way from these agents who truly know their stuff.
As each one of the real estate agents on our list would make a great choice for your next real estate transaction in St. Louis, we've listed them without any ranking order. But we would like to know which one you think is the best real estate agent in St. Louis. Please vote in out poll at the end of this article to let us know which of St. Louis' best real estate agents has your vote as the very best. Vote today and don't wait, as the poll will close in 30 days!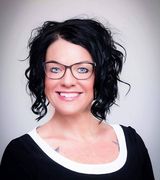 Amy Richardson
Amy Richardson is a Realtor with Re/Max Results in St. Louis. With more than 15 years of experience in real estate, she has been a top producing Realtor since 2002. Her annual volume is more than $12.5 million. She's lived and worked in the St. Louis area her entire life, offering a great deal of market awareness. Richardson is excited to work with buyers and sellers big and small from first time home buyers to empty nesters and investors or commercial real estate. Integrity is key for Richardson as she supports her clients with their real estate needs and she specializes in detailed customer service for every client. Sellers are given full service support with photos, communication tools, marketing, and more. Richardson has a number of awards with Re/Max, including the Hall of Fame, 100% Club, Platinum Club, the Executive Award, multiple Agent of the Year, and more. Her clients say she is responsive, knowledgeable, and supportive every step of the way. They appreciate her flexibility and hard work and feel she is a pleasure to work with. Her energy is positive, responsive, and fast moving as she offers expert advice even with difficult transactions. They're impressed by her ability to close difficult listings with ease.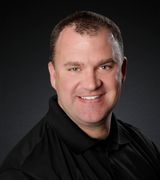 Matt Delhougne
Broker and owner of Re/Max Vision in Chesterfield, Matt Delhougne has been a licensed Realtor since 1999. Now with more than 18 years of experience, Delhougne is the leader of Re/Max Vision with a team of 23 full time real estate experts. Delhougne and his team specialize in representing clients as they buy and sell single family residences and income property. A customer driven team, Delhougne and his team are dedicated to delivering exceptional service and achieving the best results. They offer years of real estate expertise, experience, and knowledge of transactions, neighborhoods, school districts, and supportive services including mortgage, insurance, and inspections. Re/Max Vision supports local organizations including Backstoppers, an organization that assists families of fallen officers. The team has closed millions in total closed transactions and is recognized as a Top Zillow Premier Team and the #1 Re/Max team in the state of Missouri. Clients of Re/Max Vision say Delhougne and his team are thorough, honest, and deliver results quickly. They appreciate their excellent communication, knowledge, and courtesy. They're impressed by the level of service they receive and how well the process is handled, offering a smooth, simple transaction every time. Each client gets personal attention and support to ensure they get the results they're looking for.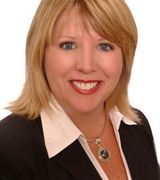 Stephanie Theobald
Stephanie Theobald is a Realtor with Keller Williams Realty West in St. Charles. She is the leader of The Theobald Realty Group and has more than 16 years of experience in real estate. Theobald specializes as a buyer's agent and listing agent with areas of interest in short sales and property management. She is proud to support clients as they buy or sell homes and is always excited to help clients whether she's helping them buy their first home or sell their home with the best exposure possible. A lover of St. Charles county, Theobald has exceptional local knowledge and has information about landscapes, convenience, and more with unmatched expertise. With personal care and service, Theobald is dedicated to the success of every listing and buyer, helping her clients find what they're looking for with honesty, integrity, and perseverance. It's Theobald's goal to help every client reach their long term real estate goals. Theobald's clients say she is highly committed, professional, and always quick to respond. They love that she makes transactions easy and truly enjoy working with her and her team. No matter the transaction, every client feels like they're important and Theobald goes to bat to negotiate on their behalf for the best possible outcome. Her staff is reliable, efficient, and patient, staying on top of every detail to ensure a smooth transaction for every client.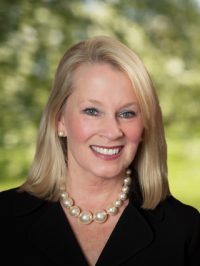 Susie O. Johnson
Susie O. Johnson is a Realtor with Coldwell Banker in Saint Charles. She started her real estate career in 1997, and since then has developed more than 20 years of experience in the industry. Johnson manages her team and also lists, sells, and negotiates real estate, maximizing customer service and sales. She is recognized as a leading agent in the St. Louis area and has been a guest speaker for NRT, Coldwell Banker Gundaker, and a part of top agent panels throughout the United States. Active in the community, Johnson is on the board of directors for Youth in Need and was the first president of DARE St. Charles. She also served with the auxiliary board of St. Joseph's hospital. Clients say Johnson is extremely knowledgeable and helpful, delivering a great experience even in a stressful, complicated situation. They appreciate how she owns the process from start to finish, making every transaction easy and transparent. Clients feel they can trust Johnson and rely on her to give them the best support possible for every real estate transaction.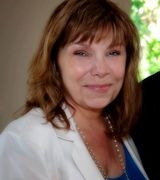 Mary Krummenacher
Mary Krummenacher is a Realtor with Re/Max Results in St. Louis. She has more than 16 years of experience in real estate and is a team leader. Krummenacher takes a client first approach to real estate, providing the best service by being accessible, listening, communicating, and responding quickly. She and her team are continually improving their skills and ways of doing business to better serve every client. Offering integrity, community and market knowledge, marketing savvy, effective negotiation skills, and a high quality professional network, Krummenacher has a quality of service that's hard to beat. Krummenacher's team includes full time agents, a marketing staff, and transaction managers. Krummenacher is a member of the Re/Max Hall of Fame and consistently ranks in the top 1 percent of St. Louis Realtors. Clients of Krummenacher and her team say she offers excellent guidance and always has their best interests at heart. They say she is easy to reach, is always ready to talk to them, and makes the process very easy. Her service makes the process enjoyable from beginning to end with support not just for the sale, but related services including inspections. She offers helpful and completely supportive service throughout the transaction.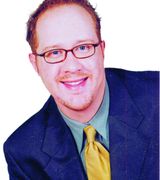 Paul Sager
Paul Sager is a Realtor with Re/Max Results in St. Louis. A highly successful real estate agent, he has more than 14 years of experience in the industry and is consistently ranked among the top 1 percent of all agents worldwide. He is the #1 Re/Max agent in St. Louis and in the entire St. Louis region. His success is no doubt due to his track record of satisfying his clients' needs to the best of his ability. He works carefully to simplify the process of buying and selling real estate. A dependable agent you can count on, his extensive experience and track record speak for themselves. Sager is committed to using the latest technology, tools and resources to make every transaction a successful one for his clients. Clients say Sager is action oriented, delivering on their needs quickly and professionally. They appreciate his dynamic personality, knowledge, and support. They're impressed with his business savvy, integrity, and ability to consistently deliver the results they're looking for. Clients know they can count on him to make it happen with efficiency and professionalism.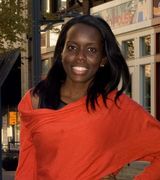 Tiffany Hamilton
Tiffany Hamilton is a broker manager with Hamilton Group Realty in Clayton. She has more than 12 years of experience in real estate and has been a key member in the establishment of Hamilton Group Realty since 2005. Specializing in first time home buyers and investors, Hamilton helps make her clients' dreams come true throughout the St. Louis area. She's been recognized among the top 4 percent of Realtors in the Greater St. Louis area by St. Louis Magazine for her excellent customer service and high sales production. An active member of the St. Louis community, Hamilton has held memberships and leadership positions in a number of organizations including the Regional Business Council Young Professionals Network, the National Sales Network, the Clayton Educational Foundation Board, the St Louis Association of Realtors, the St. Louis Realtor Young Professionals Network, the Missouri Realtor Young Professionals Network, and the United Way. Hamilton's clients say she is masterful in real estate with supportive guidance every step of the way. They find her to be a pleasure to work with throughout the process with quick responses, knowledge, and a positive attitude. They're well supported as she works tirelessly to find the best outcome for them and they appreciate her ability to execute a smooth transaction every time.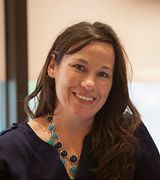 Dawn Griffin
Dawn Griffin is a Realtor and the team leader of The Dawn Griffin Group with Circa Properties in St. Louis. A full time broker and real estate sales person since 2004, she has more than 13 years of experience in real estate. This experience has included sales in every part of St. Louis city and county and in all aspects of residential real estate. Griffin works in all of St. Louis' neighborhoods and surrounding areas. Her focus is on her clients, helping them make smart decisions with the most up to date market data and reliable, professional real estate advisement. Clients say Griffin and her team are a joy to work with, offering professionalism and confidence. She works hard to make sure they get the deal that's right for them, walking them expertly through every step of the way.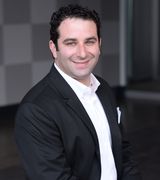 Brian Tash
Brian Tash is a real estate professional with The Agency in Clayton. He has more than 12 years of experience in real estate, and in that experience, he's seen the ups and downs of the St. Louis real estate market. Tash is familiar with all areas in St. Louis and has worked on all aspects of real estate transactions including residential, multi family, and commercial real estate. He is committed to offering the best advice possible with excellent communication and professionalism. Clients say he is highly knowledgeable and makes them feel comfortable and confident in their real estate decisions. They say he is always patient, available, and easy to work with, offering excellent communication and expertise. Professional and thorough, Tash makes every real estate transaction painless and easy.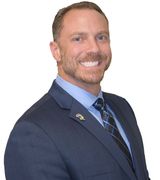 Robert Shanks
Robert Shanks is a broker associate with the Rob Shanks Home Team at Exit Elite Realty in Arnold. With his team Shanks has a dedicated staff of tenured real estate professionals. His goal is always customer satisfaction throughout and even beyond the buying and selling process with excellent pre and post sale support for his clients. Shanks is committed to developing excellent relationships with his clients every time no matter the size of the deal. Clients say he does an excellent job supporting them in their real estate needs, ensuring the process works smoothly with answers to every question and a presence at every meeting. They appreciate his expertise, knowledge, and ability to negotiate hard on their behalf for the best experience and outcome possible. Clients feel put at ease by his professionalism and thoughtful support.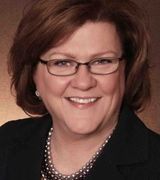 Pat Coursault
Pat Coursault is a real estate agent and team lead of The Pat Coursault Team in St. Louis. She specializes as a buyer's agent and listing agent with interests in relocations and consulting. Using sound planning, professional ethics, and personal skills, she expertly markets properties and assists clients as they reach successful conclusions with their real estate transactions. Using a creating marketing plan and professional support team, Coursault is able to effectively sell homes for her clients. She offers a strong commitment to the industry, expertise in residential marketing and promotion, knowledge in all aspects of real estate, motivation, and an excellent network. Clients say Coursault and her team deliver top notch service, working hard to answer all of their questions and deliver the results they're looking for. They say she is always one step ahead, making sure they are prepared and know what to expect next. Professional, kind, and smart, clients love Coursault's service and return to her time and time again for her professional support.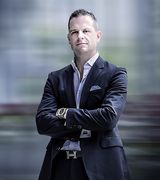 Justin Taylor
Justin Taylor is broker and owner of The Agency in Clayton and a full time real estate agent. With 13 years of experience, he specializes as a buyer's agent and listing agent with special interests in foreclosures and short sales. Taylor built The Agency to offer personal service to every client as they buy or sell their largest investment. Cultivating a unique niche market, he serves buyers, sellers, and investors throughout the St. Louis area. He considers himself a real estate consultant as he supports his clients with a full range of services that enrich the overall real estate experience. He goes to all lengths to get the job done properly for every client, working closely with lenders, title companies, and other professionals in his network to deliver a flawless experience for every client. Clients say he is a real estate expert and a true professional, always responsive, helpful, and detail oriented. They appreciate his knowledge, top notch service, and extensive network of professionals. With his commitment and knowledge, clients say he is the agent you want on your side in a real estate negotiation.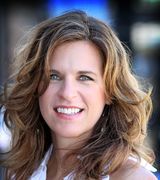 Lynne Steinert
Lynne Steinert is a sales manager with RedKey Realty Leaders in Frontenac. A real estate professional with more than 15 years of experience, Steinert is a buyer's agent and listing agent offering expertise in relocations and consulting. She offers energy, enthusiasm, and a pleasant service for every client. Known as the Condo Queen, Steinert specializes in new construction and condo development. She also specializes in residential homes throughout St. Louis city and county as well as investment property and short sales. Patient and knowledgeable, she is dedicated to helping her clients work through every transaction, even difficult ones, with a charming personality. Clients say she goes above and beyond the call of duty, offering professionalism and genuine care for their needs. First time home buyers appreciate her patience and willingness to support them every step of the way and they love how easy it is to reach her. They say she is enthusiastic, supportive, and always there for them when they need her.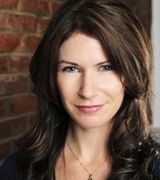 Jenifer Garcia
Jenifer Garcia is the broker and owner of Garcia Properties in St. Louis. Since 1999, she has bought and sold real estate. Now with more than 18 years of real estate experience, she has sold more than $60 million in real estate. She is a member of the Missouri Association of Realtors, the St. Louis Association of Realtors, and the St. Louis Urban Affairs Committee. An active investor, she has owned and managed hundreds of rental units. In 2007, she was recognized as one of Realtor Magazine's 30 Under 30. Clients say Garcia offers expert advice, is there every step of the way, and makes them feel comfortable throughout the process. They recognize her as extremely kind and knowledgeable offering selfless service as they help customers achieve their real estate goals. With experience and skill, Garcia delivers excellent service to every client.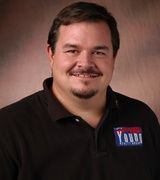 Bryan Young
Bryan Young is the broker, owner, and team leader of Young Realty Group in St. Louis. With 27 years of experience in real estate, he is highly qualified to help every client with their real estate needs. Offering excellent communication, trust, honesty, and professionalism, Young always strives to build lifetime relationships with his clients. With world class service and professionalism, clients are comfortable working with Young and his team. Young's clients say he always delivers 100 percent, delivering on responsiveness, patience, and diligence as he supports them through every transaction. They say he takes great pride in his work and is always available any time they need him. With honesty and hard work, Young's clients always feel well taken care of.