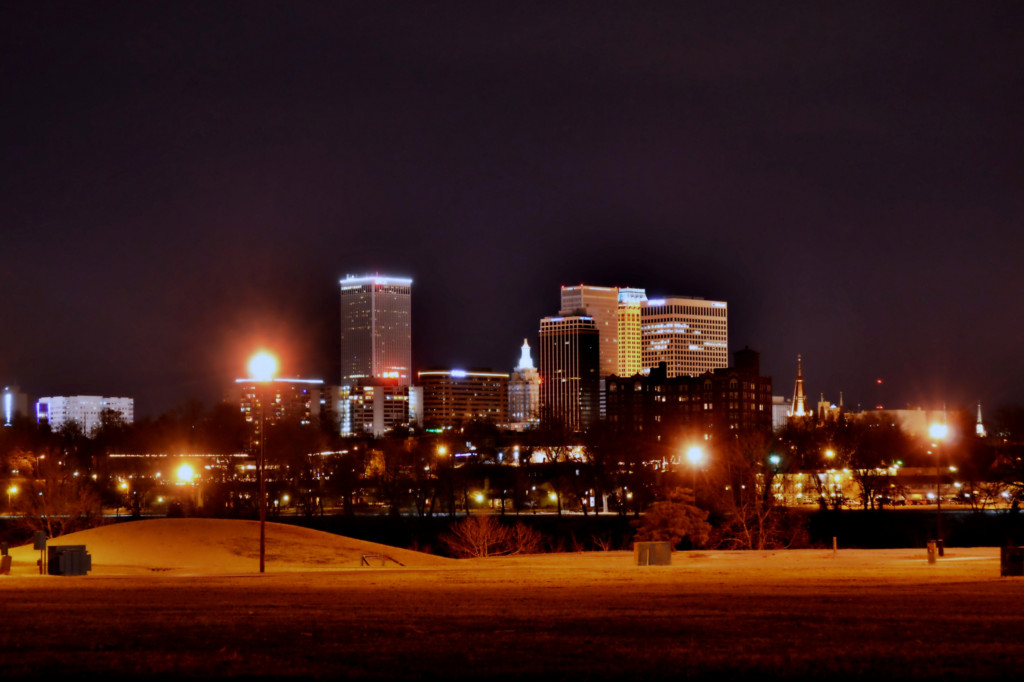 Tulsa is the second largest city in the state of Oklahoma with nearly one million residents in its metropolitan area. It is known as the Oil Capital of the World for its major rule in the American Oil industry and is also recognized for its barbecue, festivals, and culture.
Tulsa has been nationally recognized for its excellence. It's earned spots among the 10 best cities for young entrepreneurs, best places to live in your 20s, best cities for first time home buyers, most affordable cities, and best cities for retirees.
The city is known for its outdoor entertainment, managing 135 parks, including 45 acre Woodland Park that doubles as a botanical garden. And Tulsa is home to The Tulsa Zoo, an attraction that was voted America's Favorite Zoo in 2005.
Tulsa also has an incredible diversity of neighborhoods, offering unique districts with activities and nightlife. The city has a downtown entertainment district, an arts district, and many neighborhoods with local restaurants, boutique shops, art galleries, and more.
Tulsa's real estate market is showing slow but steady growth with existing home sales and average home prices increasingly slightly year to year. High end homes are beginning to pick up again as well.
While Tulsa shows signs of stability in its real estate market, you can never be too sure about how to make the most of real estate. That's why it's a good idea to work with a qualified real estate agent who can help you navigate the market and understand how to get the best price for homes, whether you're buying, selling, or investing in Tulsa.
If you're ready to make a move in Tulsa, we have excellent resources available for you. In this list, we've highlighted the 15 best real estate agents working in Tulsa today. These agents are dedicated, experienced, and incredibly knowledgeable, making them uniquely qualified to support every buyer, seller, or investor in Tulsa.
All of the real estate agents we've highlighted in this list are excellent, so we've listed them without any ranking or order in particular. However, we'd like for you to tell us which one you think is the best. Simply vote in the poll at the end of this article to tell us which of Tulsa's leading real estate agents is the very best. The poll will expire in 30 days, so be sure to vote right away!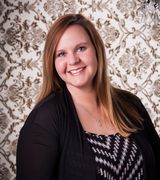 Libby Lalli
Libby Lalli is a real estate professional with Solid Rock Realtors in Claymore. She has been active in real estate since 2012 and specializes as a buyer's agent and listing agent with interests in relocations and short sales. Lalli enjoys working with individuals, couples, and families to buy and sell real estate. With a background in education Lalli is uniquely poised to help educate her clients as they buy or sell homes. She has been honored for her excellence in real estate, earning Rookie of the Year, Gold Level Realtor, and Realtor of the Year. Clients feel fortunate to be able to work with Lalli. They say she works hard to help them achieve the results they want, taking them step by step as she makes everything easy for them. Her recommendations and advice are right on the money and they are blown away by her honesty, passion, friendship, and dedication to her craft. Her dedication to her clients is clear as she demonstrates flexibility, communication skills, and an incredibly maintained real estate knowledge.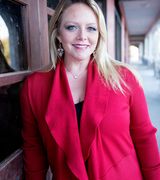 Summer Ratzlaff
Summer Ratzlaff is a Realtor with Ask 4Us Realty in Tulsa, a brokerage with more than 17 successful years in the metro area. She is a buyer's agent and listing agent with interests in relocations and consulting. Ratzlaff has a passion to serve others as they buy and sell homes and believes in treating others as she would want to be treated. As she serves her clients, she strives to exceed their expectations and build lasting relationships. Active in the community, Ratzlaff serves women at Crisis Pregnancy Outreach as well as in a new church plant in Northern Tulsa. Clients say Ratzlaff is amazing to work with. They note her professionalism and willingness to go above and beyond the call of duty. They say she thinks outside of the box to work through difficult challenges and delivers excellent results. Clients appreciate her informative nature, keeping them up to date on every situation and working to find answers and solutions to every issue. Her clients return to her for transaction after transaction because they recognize that she is highly knowledgeable and always in touch with their needs.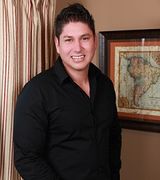 Justin Lewis
Justin Lewis is broker of Kevo Properties in Tulsa. He has more than 12 years of experience in Tulsa real estate, serving the city and surrounding areas. An experienced Realtor, he has expertise in all areas of real estate and serves buyers and sellers in all neighborhoods and price ranges. He loves to answer questions for buyers and help sellers by putting his full effort into selling their homes. A professional agent, Lewis uses cutting edge technology and time tested methods to help both buyers and sellers. Lewis also serves investors as he helps them find the right homes for rentals or renovation and resale. He has experience dealing with complicated foreclosures and lists homes for some of the largest banks in America. Lewis also serves commercial real estate clients as he manages buying and selling office buildings, churches, retail, development, and more. Clients of Lewis say he is professional and knowledgeable, promptly answering their questions and always making himself available to take care of their needs. They note his patience and knowledge, as well as his ability to effectively communicate with them every step of the way. They're impressed by his negotiation skills and say they can see his years of experience at work as he supports them in their real estate transactions.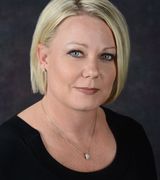 Kelly Garrison
Kelly Garrison is a real estate professional serving the Tulsa area. She has 10 years of experience and manages The Garrison Group. Dedicated to true professionalism, Garrison is educated, ethical, knowledgeable, and honest in her real estate dealings. She is committed to the real estate industry and providing valuable services to her clients. Though she is a full service real estate agent, Garrison particularly enjoys working with buyers, especially buyers using VA benefits. She understands the VA process well and is always eager to help her clients make the most of their benefits as they're buying homes. Her clients say she is a pleasure to work with and makes the process seem almost too easy with her hard work and attention to detail. She is responsive to their questions and is always flexible, working around their schedule and needs. They know they can count on her to follow through with her promises and guide them through transactions smoothly. Working with Garrison, clients feel well informed and taken care of. She delivers an amazing experience, invaluable advice, and incredible results for every client.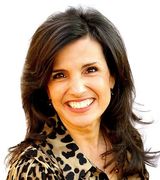 Yvette SanVincente
Yvette SanVincente is a real estate professional with more than 16 years of experience. She serves the Tulsa area as a buyer's agent and listing agent with special interests in relocations and foreclosures. Her areas of specialization include seller and buyer consulting, new home construction, residential property investment, and professional staging consulting. Her experience is exemplified by excellence in consulting, negotiating, marketing, and customer service. SanVincente has a passion for listening intensely to meet the needs of her clients. She is a member of the Greater Tulsa Association of Realtors and a member of the Keller Williams Associate Leadership Council. Her designations and awards include Certified New Home Sales Professional, multiple years of Outstanding Production awards, and Regional Cultural Ambassador. SanVincente speaks both English and Spanish. Clients feel relieved when they work with SanVincente. They find her to be highly knowledgeable and professional with quick responses and good communication. They appreciate her negotiation skills and detail oriented nature. SanVincente is always available to help them with their needs, even on short notice. She is a patient, accommodating professional and serves them every step of the way as she treats them like family.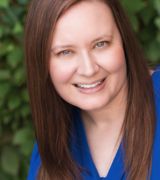 Jennifer Jacobs
Jennifer Jacobs is a Realtor associate with Skyline Realty in Tulsa. She became involved in real estate in 2013, when her involvement with residential redevelopment led her to residential home sales. As a Realtor associate, sbe works with buyers, sellers, and investors to provide them with customer focused and personalized real estate service. Always passionate about helping people, Jacobs has a background in human relations and process improvement consulting. Jacobs is very active in the community, volunteering with Riverfield Country Day School and serving as co treasurer of her home owners' association. Since 2009, Jacobs has been actively involved in Ronald McDonald House Charities and in 2014, contributed to a record breaking year, raising more than half a million dollars as a McDazzle co chair. Clients of Jacobs say she is very professional, knowledgeable, and extremely helpful. They note her reliability and attention to detail as she exceeds expectations and gets the job done. They count on her to answer their questions any time and know that she's always actively working to help them meet their goals. Clients say she is patient, a joy to work with, and delivers excellent results.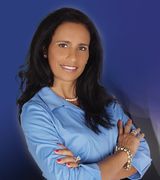 Robin Benjamin
Robin Benjamin is a broker with Benjamin Realty & Associates in Tulsa. She has more than 11 years of experience in real estate and specializes as a buyer's agent and listing agent with interests in short sales and commercial real estate. Benjamin is known for her friendly attitude and cooperative spirit. She uses her out of the box problem solving to support her clients' interests with loyalty, tenacity, and superior negotiating skills. Benjamin views her career in real estate as a responsibility and opportunity to positively impact the lives of others. Recognizing that real estate is a relationship based business, Benjamin always works hard to develop client relationships that are built on trust, loyalty, and confidence. She always wants to make buying or selling a home an enjoyable time with minimal stress and an overall successful experience. Using her talent for guiding clients through unfamiliar and emotional processes, she is able to stay calm under pressure and reassure her clients even through difficult situations. Ultimately, Benjamin is committed to giving her clients her time, attention, and expertise. Clients say working with Benjamin is amazing. They love how she treats them like family, helping them with any questions they have along the way. For her clients, service goes above and beyond what they'd expect from a Realtor, with Benjamin serving them every step of the way — even helping them unpack their new homes. They're impressed by her knowledge of the area, enthusiasm, and attention to detail that help her make every transaction smooth and easy.
Kendra Hendren
Kendra Hendren is owner and broker of Renaissance Realty in Tulsa. She has more than 13 years of real estate experience. As a wife, mom, and real estate broker, she is a buyer's agent and listing agent with interests in short sales, first time buyers, and investments. Hendren comes from a family of real estate professionals and has been involved in real estate for as long as she can remember. Hendren knows real estate and the Tulsa market and is dedicated to helping buyers and sellers with the most up to date information available in the marketplace. She always works hard to make sure every transaction is as stress free as possible. Clients of Hendren say she makes real estate transactions an easy process with her knowledge and professional demeanor. They say she is easy to communicate with and goes above and beyond to take care of all of the important details of their transactions, practically moving mountains to make their dreams come true and negotiate in their favor. Clients are especially impressed by her patience, ability to answer questions, and get them the best deal possible even when dealing with difficult situations.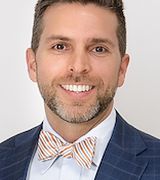 Darryl Baskin
Darryl Baskin is a broker with eXp Realty in Bixby. With a career starting in 1989, he has nearly three decades of experience in the real estate industry. From the beginning of his career, Baskin has been committed to bring a different experience to buyers and sellers alike. He refuses to simply do things the same way they've always been done. Now, Baskin is the leader of Baskin Real Estate Specialists with eXp Realty, a team that has closed more than $35 million in annual sales in the Tulsa metropolitan area. Baskin is the host of The Future of Real Estate talk radio show and is on the Luxury Real Estate Board of Regents. He is also a member of Cyberstars, the Northeastern Oklahoma Real estate Services Rules and Regulations Committee, and the Oklahoma Association of Realtors Grievance Committee. Baskin is active in the Tulsa community, serving on the board of Court Appointed Special Advocates and the board of directors for Junior Achievement. Clients say they feel they are in good hands with Baskin as they buy or sell a property in Tulsa. He guides them through to a satisfactory income, even those who are completely unfamiliar and uncertain with the process. They appreciate his good information and helpful advice as well as his superior negotiation skills. With his personalized service, clients enjoy excellent support from Baskin as a hands on, knowledgeable, and hard working agent.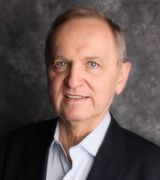 Wener Lenhert
Werner Lenhert is a Realtor with Walter & Associates in Tulsa. Originally from Germany, Lenhert is a naturalized U.S. citizen and has lived in northeast Oklahoma since the mid 1970s. He specializes as a buyer's agent and listing agent supporting clients in residential real estate. Werner has a strong business background including experience in sales and marketing. He is attentive to the needs of his clients and promises to deliver reliable service and good communication. Clients say Lenhert is highly professional, very helpful, and easy to talk to. He knows the real estate industry inside and out and shows great attention to detail. They appreciate his willingness to go above and beyond to meet their needs, working through difficulties with responsiveness and great service. Working with Lenhert, clients enjoy a supportive real estate experience. Clients especially value his patience, calm nature, and extensive expertise.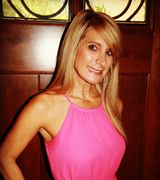 Melissa Givens
Melissa Givens is a real estate professional with Fox+Allen Realty in Tulsa. She has lived in the Tulsa area for more than 35 years and has an insider's perspective on the city, its neighborhoods, and surrounding areas. Givens specializes as a buyer's agent and listing agent and has sold homes and condominiums in all price ranges in the greater Tulsa area. She enjoys working with all levels of home buyers and sellers from first time home buyers to well seasoned buyers and sellers. Clients benefit from her close relationships with mortgage bankers, insurance compabies, and home inspectors. With a commitment to great service, Givens always works hard to form long lasting real estate relationships with her clients. Her clients say they truly enjoy working with her and find her to be very attentive with advice that's right on target. She works quickly to meet their needs and deliver results. They say she has been instrumental in helping them move into or sell their dream homes, working with them extensively to research, market, and maximize their experience in the real estate market. They love that she goes above and beyond to make the process go smoothly for them.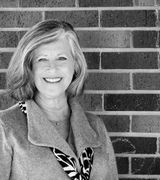 June Owings
June Owings is a real estate professional serving Tulsa. She specializes as a buyer's agent and listing agent working in residential real estate. Owings is a member of a top producing sales team with annual sales of $26 million. Owings is passionate about giving her clients 100 percent every time, committing to never let them down. She takes pride in finding her clients the right home or marketing and selling existing homes. Owings always works hard for her clients — and enjoys doing it. Clients of Owings say she is professional and knowledgeable of the Tulsa market. They love that she is always willing to answer questions and offers a friendly, fun demeanor even in intimidating situations. They say she is there for them every step of the way and keeps their best interests in mind. They feel a sense of relief knowing Owings is always on their side and working hard to deliver the best for them.
Lori Cain
Lori Cain is a Realtor with Chinowth & Cohen Realtors and specializes in midtown Tulsa real estate. She has 14 years of experience and works as a buyer's agent and listing agent for residential real estate. Cain's specialization is in Internet advertising as well as personable and exceptional service. With a degree and experience in marketing, Cain has worked in promotional advertising, graphic art, web design, and general marketing, all experience that helps her gain an edge as she markets listings. She understands how buyers use the Internet to shop and is an excellent resource for sellers as they list their homes. As a full time, full service Realtor, Cain is always ready to serve clients and meet their real estate needs. Clients say Cain is incredibly helpful and friendly, sharing her knowledge of the area and making them feel comfortable in their decisions. They consider her an asset and a true professional and swear they wouldn't want anyone else by their side in a real estate transaction. They notice how she takes pride in her work, is a great resource, and negotiates every offer with fairness and true skill.
Richard L. Ray
Richard L. Ray is a real estate professional with RealSmart Properties in Skiatook. He specializes as a buyer's agent and listing agent with special interests in first time buyers and commercial real estate. Ray is an Oklahoma native and third generation Realtor with an incredible knowledge of the area, market, and real estate industry. He is 100 percent dedicated to client satisfaction and promises to make sure that every real estate transaction goes smoothly and is completed in a timely manner. Putting his years of experience to work, Ray takes the pressure off of his clients, dealing with research, paperwork, and inspections so they can simply enjoy the process of buying or selling a home. With prompt, professional, and courteous service, clients feel he treats them like family while fighting for their best interests and offering seamless transitions. As a top notch negotiator, Ray does his very best to get every client the best price for their home whether they're buying or selling. Clients say working with Ray is wonderful and enjoy his helpfulness and knowledge. They appreciate how well he keeps them up to date throughout the process while maintaining patience and keeping their best interests in mind — as well as treating them with courtesy. As a terrific negotiator, they appreciate the results he is able to achieve for them.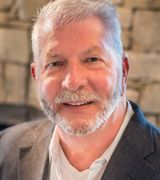 Stan Gardner
Stan Gardner is leader of The Gardner Home Team in Owasso. He is an experienced real estate professional working as a buyer's agent and listing agent with special interests in relocations and consulting. Gardner works with a team of professionals who truly care and are dedicated to helping every client meet their real estate goals. As team leader, Gardner handles networking, contract negotiations, and listing offers. He is supported by a listing specialist, relocation and land specialist, buyer's specialist, and marketing and public relations director. Together with his team, Gardner delivers hard working, friendly service to support clients as they answer concerns and stay in constant communication. Clients say Gardner and his team do an excellent job, following through on their needs even when other real estate agents were not able to achieve results. They note he is incredibly knowledgeable and helpful and has a great team working with him. They're impressed by his incredible level of support throughout the buying and selling process and note that he goes above and beyond to help them get exactly what they want.
Photo by Flickr user fixersphotos