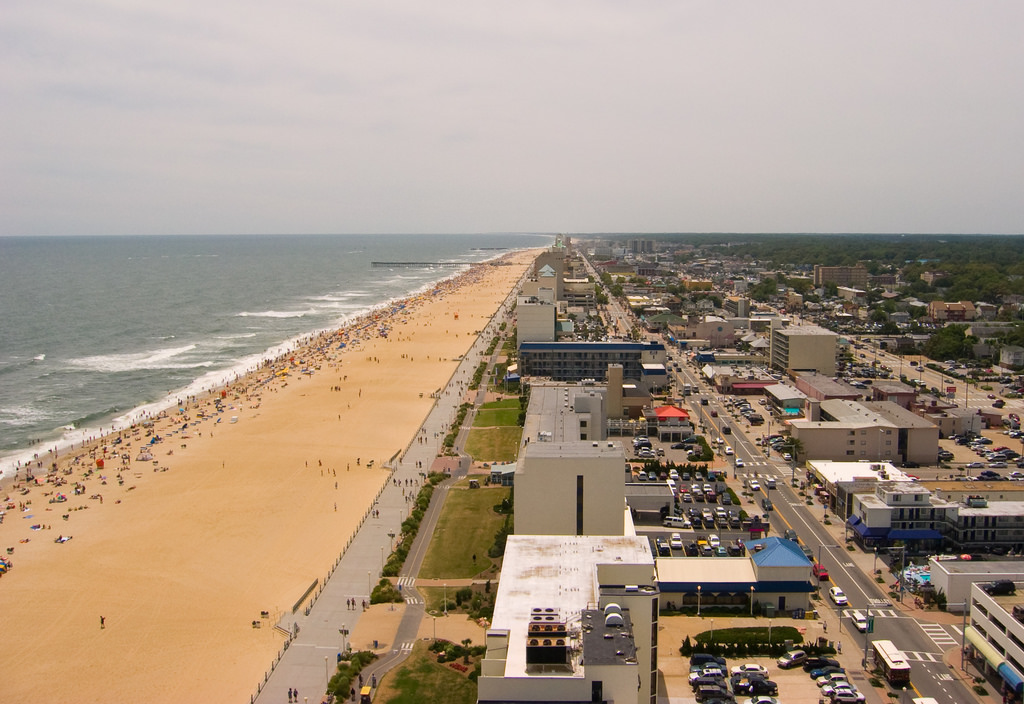 Virginia Beach is the state of Virginia's largest city. A resort city with miles of beaches and hotels, motels, and restaurants along the shore, Virginia Beach is well known as a vacation destination. But it's also an excellent place to live with a vibrant culture, economy, sports, education, parks and recreation, and more.
Virginia Beach has been nationally recognized for its livability and was recently named one of WalletHub's Best Large Cities to Live In. Virginia Beach has also been named one of the best cities for families, best places for military retirees, best cities for dating, and one of America's most playful cities.
Plenty of outdoor activities are available in the area, and not just on the beach. Fishing is a popular past time and the city has more than 250 immaculately maintained parks. There's also plenty of art, golf, and other attractions to enjoy in the area.
Virginia Beach has a relatively stable real estate market thanks to is excellent livability, economy, jobs, and several military bases in and around the area. But despite the appeal of Virginia Beach, the city is currently experiencing a slowdown in the real estate market. Many homes take more than two months to get off of the market. Hurricanes and tough winter weather are to blame for the current slowdown and real estate experts expect to see an uptick in sales again when the city gets out of the off season.
For buyers, sellers, and investors alike, the real estate market in Virginia Beach can be uncertain. But with the help of an experienced Realtor, your next move in Virginia Beach real estate can be a smart one. Qualified Realtors understand the market, its quirks, and what to expect at the next turn, offering invaluable advice for making the best decision for your real estate needs in the area.
In our list, we've highlighted the 15 best real estate agents serving the Virginia Beach area. These Realtors are experienced, helpful, and dedicated to supporting their clients as they make important decisions in real estate. They understand Virginia Beach's market, neighborhoods, and what it takes to make good choices in real estate. And with great reputations, these agents have proven that they're trusted by clients to deliver the absolutely best service available.
Every one of the real estate agents on our list is excellent, so we've listed them without any ranking order. We trust all of them to deliver an excellent experience for every real estate client. But we want to know which one you think is the best. Please vote in our poll at the end of this article to tell us which Virginia Beach real estate agent has your vote for the best in the area. Vote today and don't wait, as the poll will close in 30 days!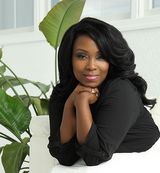 Bethany White
Bethany White is a real estate agent with BHHS Towne Realty. She has more than nine years of experience as a Virginia Beach local expert. White is a top producer and client favorite, which has helped her reach the nation's top three percent of sales. She is well known as a negotiator with a passion and confidence for creating win/win results for every client. White's attention to detail, personalized client solutions, and tenacity have made it possible for her to take care of her clients with exceptional service. She guarantees client satisfaction and has an excellent reputation for success and caring. Active in the community, White serves on the board for the Still Hope Foundation in the Hampton Roads area. White's clients call her a true professional and find her to be exceptionally helpful in the real estate process. They say she makes their lives easier and is always happy to answer questions and walk them through their needs. Her helpful support is always available and they appreciate the wonderful experience that she delivers for every client.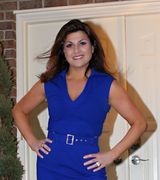 Chantel Ray
Chantel Ray is a real estate professional leading the Chantel Ray Real Estate team in Virginia Beach. She has more than 11 years of experience and is supported by an effective team of real estate professionals. The Chantel Ray Team is a member of the Winner's Circle every month. Ray credits her success to effective marketing and strong negotiating skills as well as superior customer service. Her clients say she delivers an amazing experience and feel that Ray and her team are there for them every step of the way. Ray knows exactly what her clients are looking for, offers quick responses, and works hard to resolve even difficult and unique situations. She and her team are extremely knowledgeable and helpful and offer superior services from start to finish.
Beth Hickman
Beth Hickman is a Realtor with Hickman & Associates in Virginia Beach. She has more than 11 years of experience in real estate and specializes as a buyer's agent and listing agent with interests in foreclosure and property management. Hickman arrived in the Hampton Roads area in 2005 as a military spouse, then shortly began her career in real estate. She offers unparalleled expertise in the local real estate market and provides every client with personalized marketing. All of her clients benefit from open communication, excellent service, and tough negotiation for the best deal. She is committed to her clients long after closing, always making herself available to past clients for questions and concerns, market evaluations, and recommendations for contractors or service providers. Clients say Hickman makes real estate easier than they thought it would be because she takes care of everything. Her expertise goes above and beyond and she exceeds their expectations in delivering results. They love her enthusiasm, dedication, and and experience, and always find her pleasant to work with.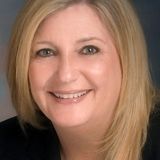 Victoria Schiano
Victoria Schiano is a real estate agent with The Real Estate Group in Virginia Beach. She has more than 15 years of experience and specializes as a buyer's agent and listing agent. Schiano is also interested in relocations, short sales, and property management. She is dedicated to helping her clients make good decisions. She does this by listening, communicating, and always acting with ethics, honesty, integrity, and spirituality. A master of the art of listening and people skills, Schiano listens and interprets what she hears to turn it into successful results. She loves to work closely with her clients to determine their goals and streamline the real estate process to help them get results. Schiano particularly enjoys working with military families, first time home buyers, individuals downsizing and relocating, and people searching or waterfront homes. She is a member of the Hampton Roads Realtor Association, National Association of Realtors, Virginia Association of Realtors, and Real Estate Information Network. Schiano also holds a number of real estate designations including Senior Real Estate Specialist, Waterfront Expert, and Short Sale and Foreclosure Specialist. Clients find Schiano to be a pleasure to work with. They say she makes the entire process easy and they're very happy with her knowledge, work ethic, and negotiation skills. They trust her to be knowledgeable, available, and say she goes above and beyond the typical responsibilities of a real estate agent.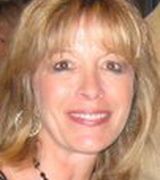 Debbie Kent
Debbie Kent is a professional Realtor and publisher in Vienna, Virginia. She has more than 22 years of experience in real estate and has owned For Sale By Owner Services since 1994. With For Sale By Owner Services, she offers a full line of real estate services for home owners who want to sell their property. For Sale By Owner is now one of the leading real estate publications in the Virginia market and currently sells more than 900 homes every year. Kent is dedicated to superior real estate services with effective, affordable advertising for home owners and businesses. Along with her team, she is able to offer immediate, measurable results for customers that deliver results. Clients say Kent and her company are professional, honest, and helpful. They know she is always there to answer their questions quickly and thoroughly and trust her to deliver results even in a difficult market. They value her guidance in the real estate process and say she makes everything easy for them at a very reasonable cost.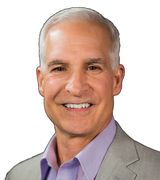 Joe Camarda
Joe Camarda is a real estate professional with AtCoastal Realty in Virginia Beach. He is a buyer's agent and listing agent with interests in relocations and short sales. Camarda is also an Army veteran with more than 30 years of service. He views his career in real estate as an extension of continued service. And he uses his experience in military transfers and relocations to help clients through the anxiety and joy of buying and selling homes as a part of relocations. Camarda does everything possible to exceed the expectations of his clients and offer them excellent representation. Clients say he is exceptional and value how hard he works to meet their needs. He addresses every concern and is dedicated to helping them find the very best deal possible. He uses his extensive network, expertise, and dedication to deliver superior results and satisfaction for every client.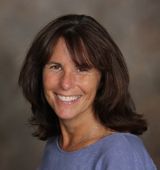 Marjorie Worley
Marjorie Worley is a Realtor in Chesapeake with more than 13 years of experience. She is dedicated to providing clients with the expertise needed to make informed choices when buying or selling real estate in the Hampton Roads area. As a qualified real estate professional, she offers every client ethical and informed real estate services with results. She takes special care of her clients to understand their goals and meet their specific needs. And Worley is always read to serve as a one stop resource for real estate answers. She is proud to earn the trust and respect of her clients by taking great care of their business. Worley's clients say she is the hardest working agent they know, delivering knowledgeable, informed, and solution oriented service. They say she is fun to work with, offering an easygoing demeanor along with hard work to get the job done in a pleasant way. Many clients feel she is more like a family member or friend and trust her to help them make important decisions in real estate.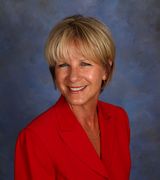 Debbie Blackledge
Since 2002, Debbie Blackledge has served real estate clients in Hampton Roads. The U.S. Navy brought her family to the Hampton Roads area and for more than 14 years, she has been an exceptional Realtor. Blackledge continues to work as a full time, full service Realtor helping clients buy and sell homes in the area. She specializes as a buyer's agent and listing agent with special interests in relocations, foreclosures, and property management. She particularly enjoys working with first time home buyers as they get started in the home buying process. Clients say Blackledge is knowledgeable, dedicated, and commitment. They find her to be incredibly professional and recognize that she has extensive experience and knowledge in the Virginia Beach area. Her clients feel well informed during every step of the process and say she is a pleasure to work with.
Steve Southerland
Steve Southerland owns Southerland Real Estate in Chesapeake. He specializes as a buyer's agent and listing agent. Southerland Real Estate was established in 2010 to provide clients with an alternative to the traditional real estate model. With a simple business model, Southerland places clients at the core — and they're now in the top 20 percent of all real estate brokerages in Hampton Roads. Southerland and his team place clients first, invest in Internet technologies to enhance the real estate experience, partner with experienced attorneys, home inspectors, and other professionals, and promise to never compromise on ethics. Southerland works hard to earn the trust of clients with both words and deeds. Clients say Southerland is professional, gets the job done quickly, and is a pleasure to work with. They appreciate his promptness, negotiation skills, and ability to deliver results. His clients are pleased with how well Southerland is able to stay on top of every detail with professional, effective service.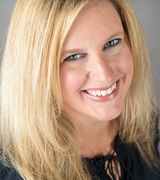 Robin Gauthier
Robin Gauthier is a real estate specialist working in Virginia Beach. She has more than nine years of experience in real estate and specializes as a buyer's agent and listing agent with interests in relocations and foreclosures. She is particularly interested in the areas of Grassfield, Great Bridge, Hickory, and Kempsville. Gauthier delivers the best service, offering unprecedented availability for buyers and an upgraded marketing strategy for sellers. Clients say she is great to work with and knows the business well. They're impressed by her honesty and openness as well as knowledge and flexibility. Her clients say she makes their transitions smooth all the way to closing and they're very happy with the results they've achieved with her.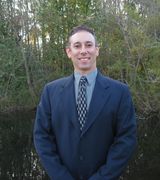 Michael Karlins
Michael Karlins is a real estate agent with Peak Realty in Chesapeake. He has been an agent since 2000, and now with 16 years of experience, Karlins expertly serves Chesapeake, Virginia Beach, Portsmouth, Norfolk, and Suffolk as both a buyer's agent and listing agent. Karlins has lived in the Hampton Roads area since 1976. He has a background working in home renovations and still holds a class A contractor's license, but prefers to simply focus on real estate. However, his experience with building, renovating, and selling homes gives Karlins unique insight into home construction and improvements. Clients say he is extremely helpful and routinely goes above and beyond what they would normally expect. They are impressed by his extensive knowledge of the local area and attention to detail. And his always on availability as well as his knowledge of the process is helpful every step of the way.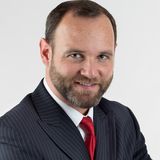 Brian Duncan
Brian Duncan is president of the Brian Duncan Group in Virginia Beach. He has more than 10 years of experience in real estate and specializes in serving buyers and sellers in Virginia Beach, Norfolk, Chesapeake, and the surrounding areas. Duncan takes a unique customer focused approach to real estate and offers a superior experience to buyers and sellers alike. He is an active investor and loves to share his knowledge with others as they buy and sell homes in Hampton Roads. Duncan is also an Army veteran with awards including The Meritorious Service Medal and Senior Parachutists Badge. His clients say he is trustworthy and they count on him to be upfront and honest. They know that he will always have an answer to a question or helpful knowledge — along with the research to back it up. Clients trust Duncan to deliver the best price and a fair deal when buying or selling a home.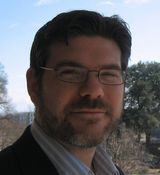 Eric Cardon
Eric Cardon is the principal broker and owner of Neptune Realty in Virginia Beach. He is a buyer's agent and listing agent with interests in relocations and property management. Neptune Realty is service oriented, offering clients a smooth and enjoyable real estate experience with the latest technology, knowledge of the law, and market values. With this service, Cardon and his team are able to negotiate the best terms for their clients. Cardon holds a number of designations in real estate including a broker's license and certification as an EcoBroker, which helps him advise his clients in energy opportunities and environmental issues in real estate decisions. Cardon's clients say he is a pleasure to work with as both a buying and listing agent. They say he is meticulous, handling every detail to offer a smooth and trouble free transaction. They count on his support every step of the way, even through difficult negotiations and following appropriate regulations.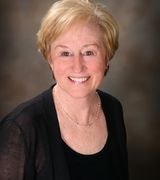 Pam Rogers
Pam Rogers is a Realtor and associate broker with All Pros Realty in Virginia Beach. She has lived in Virginia Beach since 1974, and for more than 30 years, has specialized as a Hampton Roads Realtor. As a longtime resident, Rogers is an expert in the area — as well as a lover of all things Virginia Beach from he ocean, bay, and beaches to the close proximity to Washington D.C. and New York. Rogers and her team specialize in residential sales, new construction, and property management in Virginia Beach and Chesapeake. Clients say Rogers and her team are phenomenal, offering an easy an seamless buying and selling experience. They know that she will always make the process enjoyable, even when it's exciting and scary. Clients find her to be informative, resourceful, patient, and helpful, always there throughout the process with support, advice, and expert information.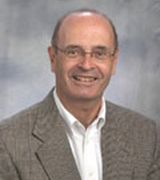 Charlie Kelly
Charlie Kelly is a Realtor with Siebert Realty in Virginia Beach. He has more than 36 years of experience and specializes as a buyer's agent and listing agent with special interests in short sales and consulting. Along with his team of family real estate experts, Kelly serves the Sandbridge Beach area of Virginia Beach, an area at the beginning of the Outer Banks with a relaxed pace and surroundings. Clients find Kelly to be an excellent agent with an exceptional knowledge of the local real estate market. They love his creativity, knowledge, and responsiveness. With Kelly, their negotiations, closings and entire process move smoothly, even in difficult situations. Ultimately, Clients appreciate their results and Kelly's ability to make sure everyone is happy when the deal is done.
Photo by Flickr user jasonpratt