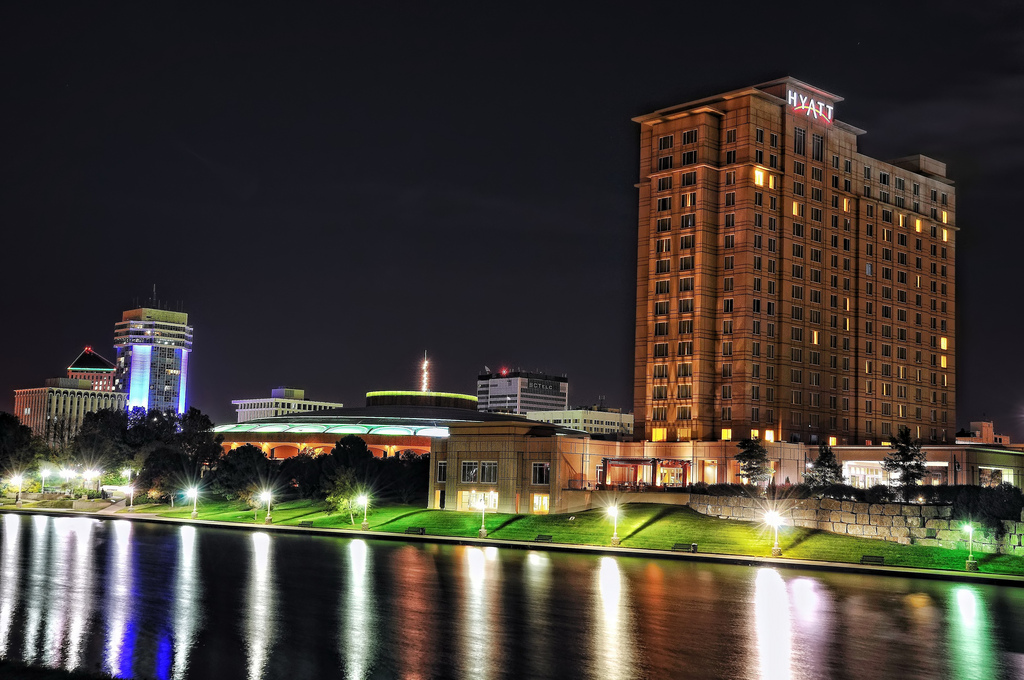 Wichita, Kansas is a gem of America's heartland. Located on the Arkansas river, it is the largest city in the state of Kansas, offering residents a city experience with a small town feeling. More than 600,000 people live in the Wichita metropolitan area.
Wichita has long been known as the Air Capital of the World for its status as a significant location for the U.S. aircraft industry. A hub of aircraft production, Wichita is home to facilities operated by Learjet, Airbus, Beechcraft, Cessna, and Spirit AeroSystems.
As the largest city in Kansas, Wichita is a cultural center. In this city, you can find several theaters, museums, entertainment, and parks. Events including the Wichita River Festival, Wichita Public Library Academy Awards Shorts, and Tallgrass Film Festival are popular with locals and visitors alike.
Wichita has earned a number of recognitions and accolades that highlight the strengths of the city. It has been named one of the best big cities to live in, the most uniquely American city, one of the best foodie cities. Additionally, many of Wichita's suburbs have been named among the best cities for home ownership in Kansas
What makes Wichita great? It depends on who you ask. But most people would tell you that Wichita is incredibly livable with an affordable cost of living, thriving industry, historic downtown, and excellent culture. And of course, there's no denying that Kansas is one of the best places to enjoy great barbeque.
Like many other American cities today, Wichita's housing is in a seller's market right now. Home sales are increasing and average sale prices are up. While a market with a less than five month supply of homes is generally considered a seller's market, the south central Kansas region has about a three month supply of homes. By comparison, Wichita has had a norm of a nine month to one year supply of homes.
Many properties in Wichita are moving quickly with many agents experiencing multiple offers as soon as homes go up on the market. Buyers in Wichita have to act quickly to buy the homes they want.
In Wichita's current market, there's a lot at stake for buyers, sellers, and investors. There's a lot that could go wrong — and a lot that could go right with a good real estate agent. That's why it's important to work with a qualified Realtor who can help you make the most of the Wichita real estate market. Sellers can maximize their return and sell their homes quickly, while buyers and investors can act fast to find a great home for a good price without letting the property slip through their hands.
If you're looking for a real estate agent in Wichita who can help you make a smart move, we have an excellent resource available for you. In this article, you'll find 15 of the best real estate agents working in Wichita today. These leading agents can be trusted to handle any important real estate transaction you may have in Wichita, as they are experienced, have excellent track records, and are very knowledgeable in the Wichita real estate market.
Each of the Wichita real estate agents on our list is excellent, so we haven't listed them in a ranking order. However, we still want to know which one is the best. That's why we're asking you to weigh in! Please vote in our poll at the end of this article to tell us which of Wichita's leading real estate agents is the very best in the city. Just keep in mind that the poll will close in 30 days, so you should submit your vote right away!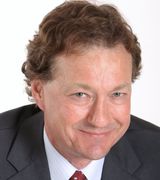 Joel Weihe
Joel Weihe is a Realtor and team lead of Infinitum Home Services in Wichita. He is a buyer's agent and listing agent with interests in relocations and home building. Along with his team, Weihe takes a different approach to real estate, focusing on personal touches, win win deals, and positive results for all. He believes in the golden rule: treating others the way he would want to be treated. He listens carefully and finds solutions that are tailored to every client. Whether you're buying or selling in Wichita, Weihe and his team are prepared to help with the latest technologies, market research, and business strategies that deliver results. He is proud to represent the best interests of his clients with responsive service and hard work to get them the best deal as fast he can. Clients say he is outstanding and a very honest agent who always goes beyond the call of duty. They feel well taken care of as he walks them through each and every step along the way. Clients trust in his excellent advice and count on him to always be available to take care of their needs. They love that he makes every real estate transaction fast and easy.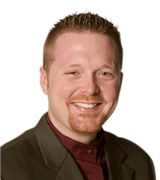 Jeremy Fouse
Jeremy Fouse is an associate broker with Kansas Real Estate Consultants in Wichita. He has 15 years of experience in real estate. Fouse has extensive experience in construction and home improvement and now uses his vast knowledge of homes, marketing, and people skills to serve clients in real estate. Now an independent agent and associate broker, Fouse takes great joy in helping his clients accomplish their goals. He offers every client a positive outlook and laid back, easy going service. His knowledge of Wichita and its real estate is extensive and he uses the latest technology to help his clients get the best results. Clients say Fouse makes real estate a breeze with his patient, professional service. They feel that they've gotten the results they desire with a flawless process and support every step of the way. Fouse is always there to answer questions and give excellent advice for buying, selling, and improving their homes. Ultimately, they're amazed by his excellent customer service and ability to follow through on every commitment.
Mike Grbic
Mike Grbic is an associate broker and team leader with Select Homes Wichita Team Real Estate in Wichita. Earning his real estate license in 1994 and starting his team concept in 2002, Grbic has more than 22 years of experience in real estte. Leading the top team in Wichita, Grbic has more than 35 active agents offering clients fast, reliable, and savvy service. Grbic and his team have a track record of success, earning recognition as the number one team in Wichita and Kansas by the Wall Street Journal and Real Trends as well as the ninth team in the nation for the number of homes sold. He and his team place their client at the center of their attention. Using their team model, agents are able to directly serve clients while support staff including marketers, listing coordinators, and transaction specialists help clients every step of the way. Grbic and his team are active in the community and donate hundreds of volunteer hours each year to local causes. Clients say the Grbic team has an incredible understanding of what it takes to succeed in the Wichita real estate market. They love how Grbic is able to make a difficult process easy, smoothing over complications and handling every need with great care, knowledge, and timeliness.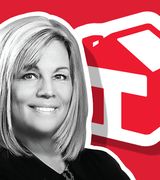 Lori Touchatt
Lori Touchatt is a licensed broker with Touche Real Estate Group in Maize. She has 14 years of experience and serves clients as a buyer's agent and listing agent with interests in relocations and short sales. Touchatt has lived and worked in the Wichita area her entire life. She has experience in finance, real estate, and related industries, making business connections and friendships throughout Wichita and the surrounding area along the way. With her experience, knowledge, and network, Touchatt is well poised to handle any residential real estate need. She is proud to serve her clients with superior and efficient service as they move into the next chapter of their lives. Touchatt is highly recommended by her clients, who say she is a reassuring and supportive presence that puts them at ease. They find her to be a big help every step of the way and an overall outstanding caring agent. Clients love how she immediately puts together a plan to meet their needs and keeps them in the loop every step of the way with great communication and responsiveness. They say she is a master at turning what can be a stressful situation into a pleasant experience.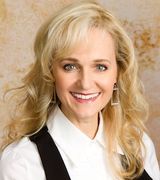 Cindy Crain
Cindy Crain is a real estate professional serving Wichita and the surrounding areas. She has more than 10 years of experience in real estate and is a native of Kansas. She has lived in Wichita since 1987. Crain is passionate about real estate, offering exceptional service as she helps her clients to find their perfect home in Kansas or effectively sell their homes in a hassle free environment. She has more than 15 years of sales experience and takes care to always put her clients first. Crain is a website specialist and uses the Internet to efficiently advertise her listings. Clients of Crain say she is exceptionally helpful and always looks out for her clients. They feel she has incredible qualities as a real estate professional, demonstrating kindness, honesty, and patience at all times. They feel comfortable working with her, love her helpful advice, and appreciate her positive personality. Her clients are impressed by her passion, hard work, and her knowledge of Wichita real estate.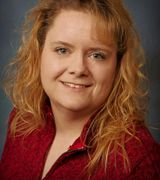 Melanie D. Collins
Melanie D. Collins is a real estate broker leading the Melanie D. Collins Team in Wichita. She has more than 11 years of experience and hundreds of successful closings in her career. Collins works for her clients and their best interests with a vast knowledge of east and west Wichita as well as surrounding markets. In addition to real estate sales, Collins and her team have experience in appraisals, mortgage, quality assurance, credit, and finance. Her team has won a number of awards for sales and service, including multiple years in the Wichita Area Association of Realtors President's Club, Multi Million Dollar Producer Award Winning Team, and a ranking among the top 4% to 10% of agents for units sold in the south central Kansas MLS every year since 2006. Collins believes in community involvement and giving back to others and her team volunteers with organizations including the Interfaith Inn, Union Rescue Mission Outreach, the Humane Society, Big Brothers Big Sisters, United Way, the ALS Foundation, and more. Clients say Collins makes the entire process go smoothly and is knowledgeable in all aspects of real estate. She is always quick to respond to them and offers communication that is honest and to the point. They love her strategies for finding the perfect home or marketing existing homes for sale. And they say that Collins is a tough negotiator who will work hard to get her clients the best deal possible.
Linda Nugent
Linda Nugent is an associate broker serving the Wichita area. She has eight years of experience in real estate and is a native of Kansas. Nugent has lived in the Wichita area since attending Wichita State and serves the entire Wichita metro and suburban areas. A full time agent, she is a buyer's agent and listing agent specializing in relocations and moving. Nugent uses all of the tools at her disposal to buy and sell homes effectively, applying traditional methods as well as new methods using technology and professional photography. She views finding the right home for her clients a cooperative journey and enjoys helping them find the home of their dreams. With special skills in relocations, Nugent is relocation certified and always excited to help clients make the move to Wichita. Nugent's clients say she goes out of her way to make their real estate experience a good one. They feel at ease throughout the entire process and note that she is always accommodating to their needs. Nugent understands what they're looking for and works hard to negotiate for the best results her clients can expect — and delivers a top notch experience while doing it.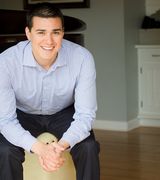 Derek Walden
Derek Walden is a real estate agent with Banister Real Estate in Wichita. He is a buyer's agent and a listing agent with special interests in staging and home building. A former reconnaissance Marine, Walden loves to serve. And with his miliary background, he is able to stay calm under pressure. Walden is well rounded, eloquent, and possesses significant skills. He delivers warm, affable, and authentic service to every client and it's his goal for his clients to walk away from every transaction as a friend. Walden's clients say he is both professional and enjoyable to work with, offering excellent service as an invaluable asset. They find him to be honest, patient, and supportive every step of the way as he support their best interest. Clients note that he delivers excellent communication, calms their concerns, and always has an answer to every question.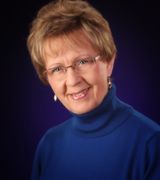 Jean Evers
Jean Evers is a Realtor with Jean Evers Realty in Wichita. A highly experienced Realtor, she has been a real estate professional for more than 32 years. She specializes as a buyer's agent and listing agent and has particular skills in short sales and consulting. Evers is committed to creating lasting relationships with her clients. She achieves this goal with trust, reliability, and knowledge throughout the transaction and beyond. With her knowledge and experience, Evers is able to walk every client through the process of buying or selling real estate, making each step easy as she guides them in the right direction. With an excellent track record and reputation in the community, Evers receives significant business from client referrals. She enjoys working with her clients and loves to make the challenges of real estate an enjoyable experience for all involved. Clients say Evers is wonderful to work with and is clearly knowledgeable in Wichita real estate. Her service is friendly, patient, and understanding and gives them a sense of confidence throughout the entire process. They love her ability to deliver results with a smooth process and superior service every step of the way.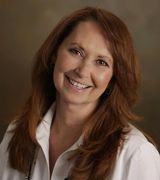 Debbie Rich
Debbie Rich is a real estate professional with Summit Properties in Wichita. She has more than 19 years of experience in real estate and is a native of Kansas. Born in Wellington, Rich grew up in Wichita and has a native's knowledge of the area. She is a residential specialist with particular expertise in reselling homes, new homes, and investment properties — though she is prepared to help her clients with all of their real estate needs. Rich places the best interests of her clients as her number one priority and focuses on delivering on their needs, wants, and desires as she makes their real estate dreams come true. Clients are blown away by Rich's ability to deliver results, often faster than they'd expected. With professionalism, a friendly personality, and a clear commitment to her clients, they feel well supported with Rich. They love how she is always available to them and willing to help them out on their schedule. In fact, they often feel like they're her only clients, even when she is juggling the needs of several at once. Ultimately, Rich is a pleasure for clients to work with and they often come to think of her as a friend they can rely on.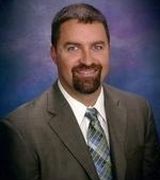 Rusty Riggin
Rusty Riggin is a Realtor, leading Riggin & Company in Wichita. He has more than 14 years of experience in real estate, specializing as a buyer's agent and listing agent interested in short sales and commercial real estate. Riggin feels his greatest role as an agent is as advocate, offering excellent advice to find the best results for their individual needs and situation. With a wide variety of experience and full time service, Riggin works hard to help his clients make the best possible decisions as they reach their goals in real estate. Riggin delivers results, selling the homes he lists 12 percent more often and 54 percent faster than the average Wichita agent. It's results like these that have helped Riggin become a President's Award Recipient among the top 10 percent of all agents as well as a multi million dollar producer. Clients say Riggin is helpful and knowledgeable, delivering a great experience and spot on advice. They feel expertly guided by him throughout the entire sales process and appreciate how readily available he is to respond to their needs.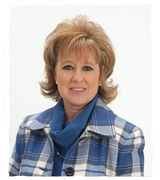 Leanne Barney
Leanne Barney is a real estate agent with Leanne Barney Homes in Wichita. Specializing in residential real estate, Barney is well tuned in to the emotional side of buying and selling homes and puts her heart into serving every one of her clients with the best real estate experience possible. She loves the Wichita area and truly enjoys helping her clients make the most of living in the city she calls home. Working closely with her clients, she listens carefully to their needs and works tirelessly to help them reach their goals. She truly cares about the needs and desires of her clients and is proud to put her knowledge, experience, and dedication to work for the best outcome for her clients. Barney is always ready to go the extra mile and deliver great results, building strong relationships built on mutual respect and excellent service. Clients say Barney treats them like they've been friends for years. They note she always seems to be available, responding quickly to any communication with helpful information. She is up to date on trends, helps them make the most of the market, and delivers honest, educational advice that clients can make decisions on.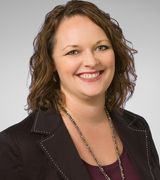 Leslie Wessel
Leslie Wessel is a Realtor associate leading Wessel Team Home Sales in Wichita. She has more than 12 years of experience and is a full time real estate professional working as a buyer's agent and listing agent. A native of Kansas, Wessel attended Wichita State University and the W. Frank Barton School of Business, studying entrepreneurship with a focus on real estate. She started her career as a new home sales consultant and now works as a full time sales agent. Wessel is committed to unbeatable customer service and particularly enjoys working with first time home buyers, corporate relocations, and new home building. She holds a numbr of real estate designations including Certified Military Specialist and Zillow Five Star Agent. Active in the Wichita community, Wessel serves with Young Professionals of Wichita, the Junior League of Wichita, and the Wichita Art Museum Contemporaries. Wessel's clients say she is excellent to work with, giving them personal and attentive service from start to finish. With her service and smart strategies, they are able to achieve the results they want in real estate — all while she makes the process as easy and stress free as possible.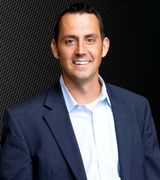 Josh Roy
Josh Roy is a real estate specialist leading The Roy Group team of real estate agents in Wichita. He has more than 16 hears of experience in real estate. As a full time real estate agent, Roy serves his clients as a buyer's agent and listing agent, offering special skills in foreclosures and short sales. Roy's mission is to provide his clients with outstanding customer service as they buy and sell homes at the best possible price in the least amount of time. With his team of specialists, Roy guides his clients through the entire process, providing them with everything they need to know about buying or selling a home. Clients say Roy and his team a thorough and professional. They feel well informed and well taken care of with Roy at the helm. Roy and his team deliver a great experience with helpfulness, knowledge, and hard work to get to results and closing in a timely manner.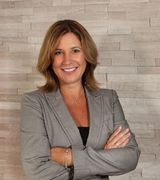 Janel Scott
Janel Scott is a real estate agent with Metro Real Estate Group in Wichita. She is a buyer's agent and listing agent with a special interest in relocations. She has a more than 30 year history in the Wichita community. Along with a background in sales, Scott has strong negotiating and relationship management skills that she uses to support her clients. She takes great pride in helping her clients as they make their real estate dreams come true and is committed to delivering the best service and expertise for every client. Scott is an award winning Realtor, earning the President's Club Award as well as membership in the Sterling Society. Clients say she is clearly dedicated to helping them get exactly what they want in real estate, taking the time to listen to their needs and working patiently with them as they work through the process. She stays involved every step of the way, helping them to understand the details while they make important decisions. They say she has been invaluable at keeping their spirits up and they feel very taken care of as she negotiates on their behalf.
Photo by Flickr user fireboatks