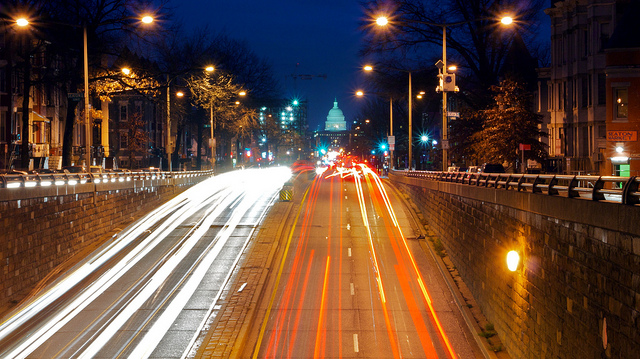 America's capital city, Washington, D.C. is known for its history, incredible attractions, and hot real estate market. With incredible natural beauty, cultural arts, sports, jobs, entertainment, and recreation, it's not hard to understand why Washington, D.C. is in high demand.
D.C. is known as a great city for new college grads, one of America's coolest cities, and America's new Second City. This popular city is legendary for its high prices and tight inventory that make real estate challenging for buyers and sellers alike.
D.C.'s housing market is somewhat unpredictable, as some neighborhoods are experiencing an accelerated market while others are cooling. Namely, walkable neighborhoods are heating up while traditional suburban neighborhoods are slowing down. Experts expect to see acceleration in the spring and summer this year as well as after the election.
No matter where you are in D.C. real estate, it's important to have a professional that can guide you through the varying neighborhoods and ups and downs of the market. Experienced real estate professionals have the knowledge, tools, and skills to expertly guide you to the right home, get the best price for your home, or help you successfully invest in D.C. real estate.
We've found the 15 best real estate agents in Washington, D.C. These agents are highly experienced, trusted, and offer the best service in the city for buyers, sellers, and investors alike. As they are all excellent, we've listed them in no particular order. However, we do want to know which one you think is the best! Please vote in our poll at the end of this article to share which D.C. Realtor has your vote. Just don't wait: the poll closes in 30 days!
A real estate professional with 12 years of experience, Barak Sky is a leader in Washington, D.C. area real estate. He is award winning and managing partner of the Sky Group recognized among the top 1% in annual sales volume nationwide. Sky is also a recent recipient of Realtor Magazine's prestigious 30 Under 30 honor. He is a problem solver and master negotiator with a tireless commitment to delivery excellent customer service. Clients say he is responsive and knowledgeable, and especially willing and able to help them move quickly in D.C.'s hot market. They note his patience, flexibility, and ability to deliver great results.
A native of Washington, D.C. and a Realtor with four years of experience, Tony Taylor is highly knowledgeable in the D.C. real estate market. Living in D.C. his entire life, he's seen the city change and grow firsthand. He's also experienced the D.C. real estate market firsthand as a real estate investor, purchasing, renovating, and selling nearly 50 properties in D.C., Maryland, and Florida. He is one of D.C.'s leading fix and flip investors. Taylor is dedicated to understanding the wants and needs of his clients, offering unparalleled real estate knowledge, and delivering exceptional availability and responsiveness. He is also a skilled negotiator and utilizes essential high tech tools to deliver information and market homes for his clients. Clients call Taylor professional and diligent with masterful negotiation skills. They feel comfortable, confident, and informed when working with him.
Andrew Turczyn is founder and broker of Slate Properties. He has more than 14 years of real estate experience. Turczyn specializes in buy and selling homes, relocations, and property management. He places an emphasis on delivering superior client service and pairing it with the latest in real estate technologies for successful real estate transactions. He works with all types of buyers and sellers to reach their goals in real estate. Turczyn has an MBA in real estate finance and is a superior financial resource for clients making important real estate decisions. He is an active member of the community, service local civic and business organizations including Habitat for Humanity and Big Brothers/Big Sisters. Clients call him an ideal real estate professional and note that he exceeds their expectations. They appreciate his extensive knowledge of the real estate market, responsiveness, professionalism, diligence, and ability to walk them every step of the way with guidance.
Dare Johnson Wenzler is a third generation Washingtonian and 20+ year Capitol Hill resident. Her specialty is buying and selling homes in urban D.C. neighborhoods. Her experience includes deal negotiation, data driven decision making, and using technology to drive results, all of which offer excellent resources for her real estate clients. She is known for delivering outstanding customer service, quick response times, and is resourceful, flexible, and unflappable. Wenzler is active in the community as a volunteer coach for Girls on the Run. Clients appreciate how knowledgeable she is, particularly in Capitol Hill. They note her ability to help them navigate bidding and negotiating comfortably, and love how she is able to walk them through the entire process.
Andre Perez is associate broker and owner of District One Properties serving Washington, D.C., Maryland, and Virginia. He is a former top producer for RE/MAX and has experience in mortgage lending as well. With District One Properties, Perez is able to bring his wealth of experience and passion for real estate into the lives of his clients. He specializes in real estate contract negotiation, marketing, investing, financing, and foreclosure prevention. Clients of Perez say he delivers a great experience with a responsive team and management of the process from day one. They appreciate how well he is able to ease their stress and make the process simple and speedy from start to finish.
A Realtor with 15 years of experience, Mark Rutstein has lived in D.C. for more than 20 years. He's owned multiple properties throughout the city and knows the good, bad, and ugly in D.C. Rutstein was voted Best Realtor in Washington D.C. for multiple years, as well as Best Business Person in 2011. He is dedicated, efficient, understanding, reliable, and available with proven results for many different situations. Clients say he offers a smooth, quick process and never misses a beat. He is thoroughly professional, in constant communication, and offers excellent knowledge about the market and sales trends.
Rob Carter is a Realtor with more than 24 years of experience. He is licensed in D.C., Maryland, and Virginia to serve clients throughout the greater D.C. area. Carter has built a reputation of commitment with an ability to get the job done. He holds an MBA, is a graduate of the Realtor Institute, and is a consistent top 1% producer globally. For every client, Carter delivers outstanding customer service with extensive finance and analytical skills to help flawlessly navigate the process of home ownership and offer support every step of the way. Carter's clients say he is incredibly helpful with research, selling homes, and getting a great sales price. They appreciate his constant reassurance and guidance, along with support any time they need it.
An associate broker with 13 years of experience, Elysia Casaday is recognized as a leader in Washington, D.C. real estate. She received the honor of Top Agent and Top Producer from Washingtonian Magazine in 2015. Her specialty is in the condo, co-op, and single family home market in Northwest D.C. and Montgomery County. She's intensely familiar with practically every condo and co-op building in the area, and regularly tours inventory to stay current on the market. Casaday is dedicated to providing unparalleled service and a great experience to her clients. Clients say she is simply amazing and pleasant to work with. They note how patient she is, and appreciate her willingness to answer every question with a quick response. She is professional, always there, and great at analyzing the pros and cons of every option.
Samer Kuraishi
Leader of the Samer Kuraishi Group at A-K Real Estate, Samer Kuraishi is dedicated to putting the needs of his clients first. He has more than 17 years of experience as a real estate professional and is ranked among the top units and volume sold in the D.C. metropolitan area. Kuraishi and his team serve clients in D.C. ranging from local to national and international clients. His team is multilingual with agents fluent in language ranging from Spanish to Farsi. He is licensed in Maryland, D.C., and Virginia and holds the Certified Distressed Property Expert designation. Kuraishi's clients say he and his team are incredible and go above and beyond what is expected. His constant interaction, determination, and drive make his clients call him an incredible agent and often, a friend.
Jenn Smira is a Realtor and senior vice president of Compass Real Estate. She has been recognized by Washingtonian Magazine as one of Washington, D.C.'s Top Performers and Best Agents. She uses keen negotiating skills, diplomacy, and five star service to deliver excellent results for her loyal client base. Smira is a client advocate, working diligently to find each client the best home in their price range or sell their home for the highest price. She is active in the local community, serving as a board member for the District of Columbia Association of Realtors and sitting on the Public Policy Committee. She is also a founding board member of D.C. W.I.S.E. and a volunteer at Capitol Hill Village. Smira's clients say she knows the neighborhoods and market of D.C. better than anyone — and she is great to work with. They love how she is able to guide them in a thoughtful manner, offer support during negotiations, and look after them to make sure they get great results.
Dale Mattison is a native Washingtonian and associate broker with more than 42 years of experience in real estate. He is the team leader of The Mattison Group at Long & Foster. Mattison is highly knowledgeable about D.C.'s neighborhoods and communities in the region. With his extensive experience, Mattison is able to offer his clients incredible insight and helpful support. It is his goal to wow his clients every step of the way, offering care and attention for life, not just until closing. Mattison is active in the real estate industry locally, regionally, and nationally. He also supports the local community with political advocacy. Clients feel fortunate to have found Mattison and they value his honest opinion and support. They experience complete satisfaction with Mattison and appreciate his constant, helpful service.
Hans Wydler
Principal broker of Wydler Brothers Real Estate, Hans Wydler has more than 15 years of experience in real estate. He and his team specialize in fine homes and condominiums in the Washington, D.C. area. His team is one of the highest producing in the country, recognized as the 25th top producing team in the U.S. by the Wall Street Journal. Inman News also recongnized Wydler Brothers as the Most Innovative Team in America. Wydler has been a local resident for more than 25 years. He delivers the highest level of professionalism, intelligence, and integrity in the industry. Clients of Wydler say he is a top notch Realtor who knows every aspect of the business from market values to negotiation skills and every detail of the deal. They value how responsive and helpful Wydler and his entire team are every step of the way.
Shelley Gold is an experienced Realtor with more than 19 years in real estate. She is vice president of Compass Real Estate and serves all areas of D.C., Maryland, and Virginia. Gold specializes in people, not neighborhoods, and enjoys a 99.9 percent referral based business with long term relationships. She works with all types of clients from first time buyers and sellers to seasoned investors. Gold is known for her can do attitude, diplomacy, and conscientiousness. Her clients love that she's able to be fun and personable while also very professional. They say she is patient, works diligently for them, and has a knowledge of D.C. that is second to none.
Jason Townsend is a real estate broker and graduate of the Real Estate Institute with 18 years of experience. He is dedicated to building community one home at a time. Townsend is proud to guide his clients through the diversity of homes and neighborhoods available in D.C., as well as through the home buying and selling process. He does it all with patience, humor, service, and valuable local knowledge. Clients value his excellent negotiation skills, communication, and ability to capitalize on property assets. They say Townsend is able to exceed their expectations and deliver great service.
Casey Aboulafia is a Realtor with more than 12 years of experience. She specializes as a buyer's agent and listing agent working with relocations and as a landlord. She makes it her responsibility to guide her clients through the biggest financial decisions of their lives, even in complex and difficult transactions. Aboulafia is proud to be a tireless and dedicated advocate for their interests whether they're first time home buyers or experienced investors. She holds a number of real estate designations including Graduate of the Realtor Institute, Accredited Buyers Representative, Green, and Seller Representative Specialist. Clients say she understands their needs quickly, offers professional advice and responsiveness, and ultimately, delivers an excellent service.