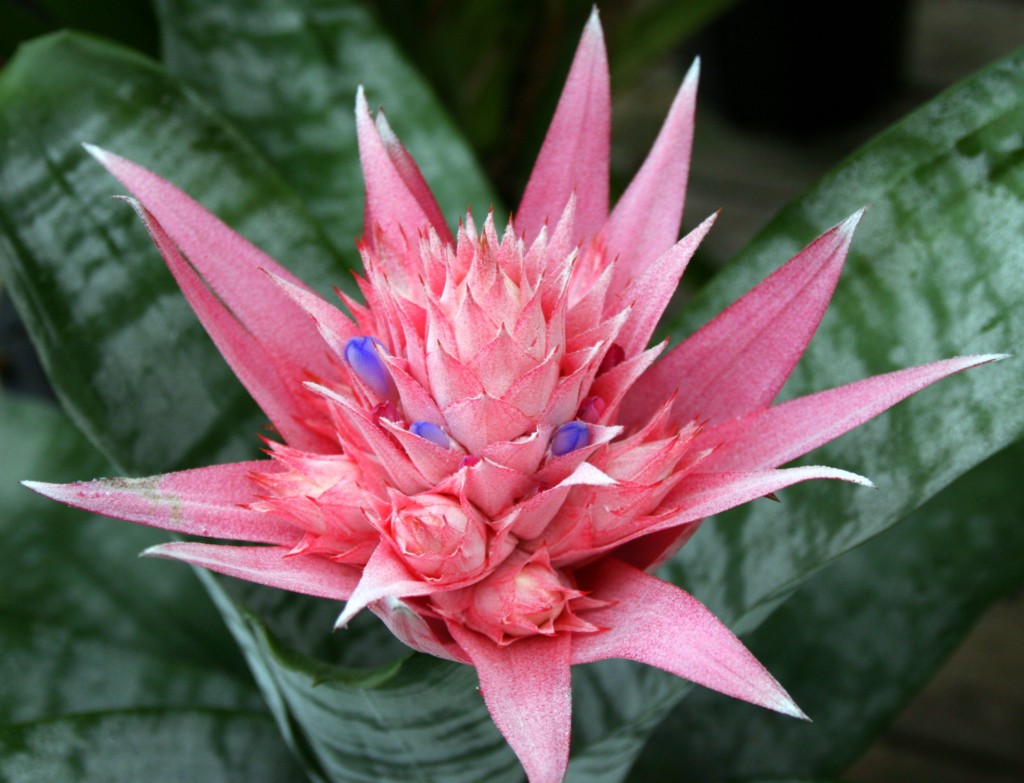 Home owners often put a lot of thought and care into exterior landscaping and gardening. But don't forget to bring the outdoors in with beautiful and functional house plants. House plants can add attractive greenery, help you breathe better, and even purify the air. We've highlighted 32 of the best house plants you can choose, whether you're looking for easy maintenance, air purifying, beauty, or are concerned with finding plants that aren't dangerous for pets or children.
Best Houseplants for Easy Maintenance
Even home owners with a black thumb can keep certain house plants alive. These plants don't require much in the way of watering or particular lighting and other conditions. They're happy to grow in typical home temperatures and lighting without a whole lot of fuss, making your job as a plant owner easier — and keeping them alive without much care or thought.
Jade plant:
Jade plants offer the look of the succulent with an incredible ease of care. They grow slowly and don't require a lot of water, though they do need bright light. But what makes the jade plant especially easy to care for is how well they do in ordinary room temperatures.
Bromeliad:
Bromeliad plants offer a dramatic bloom and beautiful foliage. It's a hardy, easy to grow plant that does well with good air circulation and humidity. It needs light, warmth, and regular watering.
Diffenbachia:
Diffenbachia plants thrive in normal room temperatures and medium to low lighting conditions. The soil just needs to be kept moist. Without a lot of care, the leaves of the diffenbachia can grow up to a foot long and have a tropical, cheery look.
Sago palm:
Sago palms are beautiful and incredibly easy to grow. They can thrive in any light and only require medium to low watering. However, they should be kept out of reach of pets and children, as they are poisonous.
Shamrock plant:
Shamrock plants are easy to grow and maintain. They like windows with indirect sunlight and only need to be watered about weekly. This plant has leaves shaped similar to a shamrock in colors of green, purple, red, and even in different combinations of the colors. They can also produce delicate flowers in white, pink, yellow, or red.
Areca palm:
Areca palms offer a tropical look without a whole lot of work. They can grow to an impressive seven feet, though you can keep them smaller with a smaller pot. This plant thrives in indirect sunlight with occasional watering, only about every other week or so.
Best Houseplants for Air Quality and Purification
House plants can do more than just add greenery: they can clean the air in your home. Often, house plants with purifying abilities can remove chemicals like formaldehyde, benzene, and trichloroethylene. These chemicals are commonly found in household products, furniture, and more, so having house plants that can filter them out will make your home's air healthier and easier to breathe.
The Most Beautiful Houseplants
House plants often get a bad rap as boring leafy numbers stuck in a corner. But house plants can be beautiful, offering gorgeous blooms, vibrantly colored leaves, and more. These house plants are some of the most beautiful ones you can choose.
Best Houseplants That Are Safe for Animals and Children
While house plants can add beauty, charm, and even health benefits to your home, they can be dangerous. Children and pets may come into contact with house plants, potentially ingesting them and becoming ill. If you have pets or small children, these non toxic house plants are the safest choice.
Boston fern:
The Boston fern is one of the most popular house plants for its distinctive foliage and simple care. It is easy to care for when given a cool place with high humidity and indirect light. Most Boston ferns do well when set in a pot on top of a tray of pebbles filled with water. Misting Boston ferns one to two times a week helps with humidity as well.
African violet:
African violets offer beautiful fuzzy green leaves and the potential to bloom year round indoors. They come in a variety of colors including lavender, blue, pink, red, and white, with some combined into double colors and variegated. While they are particular to care for, they are not necessarily difficult. African violets should be watered when soil feels like it's losing moisture — and take care not to splash the foliage, as this can cause spots and damage. They should not be allowed to completely dry out or stay standing in water. Often, owners of African violets choose to use wick watering pots that allow the plant to take water when needed without sitting in moisture. This plant needs indirect light, with higher light levels for varieties with dark green foliage.
Purple velvet plant:
Marked with soft, purple hairs, the purple velvet plant actually has green leaves. In the spring and summer, it blooms clustered orange flowers for another pop of brightness. This plant needs bright indirect sunlight and a moderate amount of watering. The plant will tell you when it's dry by wilting.
Cast iron plant:
This extremely hardy houseplant is great for those who don't have a lot of time to dedicate to care. It doesn't need regular water and grows well in low light indoors. It has small purple flowers that appear at the soil surface and healthy dark green leaves.
Prayer plant:
Prayer plants are easy to grow as long as you meet their needs. They do well in bright indirect sunlight with well drained soil and high humidity. It's important to keep this plant moist, but avoid keeping the soil soggy and let the soil dry out a bit in the winter, misting the leaves instead.
Gardenia:
Gardenias have intensely fragrant blooms and do well as indoor house plants. They need good sunlight, an acidic fertilizer, and cool nights, but warm days. They need moderate watering, but are easily susceptible to root rot, so be careful not to over water.
Flame violet:
The flame violet has rosette leaves in shades of green and coppery brown. In the spring through the fall, the flame violet puts out bright red, orange, pink, or yellow flowers. Flame violets need to be placed near a window with indirect sunlight. High humidity is needed, so it's a good idea to mist this plant's leaves regularly.