Curb appeal can make or break the appeal of a home — especially if you're trying to sell it. What buyers see from the curb is your home's first impression whether they're looking at photos of homes online or driving by for a showing. Your home's first impression should be neat, attractive, and fresh — not old, dreary, and with questionable upkeep.
There's no question that curb appeal is important. Fortunately, improving curb appeal isn't excessively difficult. While there are some projects that take more time or cost more money to achieve, there are plenty of easy wins available, too. Something as simple as cleaning your front door or pressure washing your driveway can add just what your home needs.
In our list, you'll find 39 different ways to improve your home's curb appeal — many of them simple and easy projects that can be achieved in an afternoon or less.
Front Door and Porch
As buyers and guests approach your home, the one thing they're certain to notice is your door and front porch. They'll have to wait there — even briefly — before going inside, so it's only natural that their attention is likely to drift to elements surrounding your home's entry. Make it more attractive with these improvements.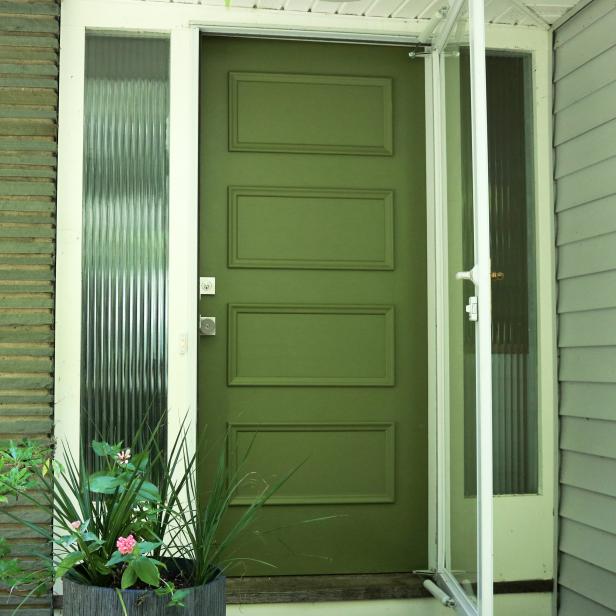 Paint your front door: A new color for your front door can transform the entire look of your entry and add appeal to your home. Choose a bright and inviting color to make your front door more exciting.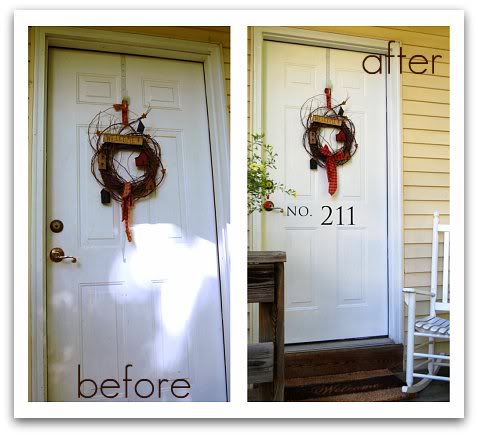 Clean your front door: If you're not ready to paint your front door or feel like it doesn't need it, your door could probably still benefit from a good cleaning. Remove loose dirt, use a cleaner, and wipe off the grime for a fresher look.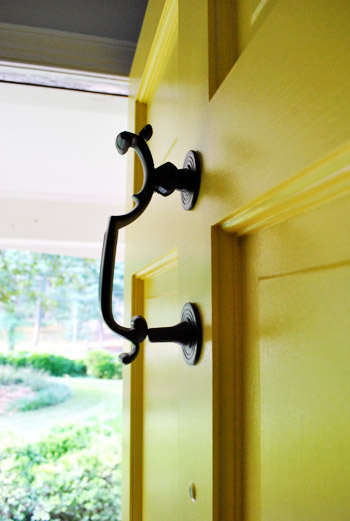 Update front door hardware: Old, rusty, or out of date looking door hardware can date your home and make your front steps less appealing. Simply replace hardware for an update. Or, you can make this a cheap DIY project by updating hardware with a couple coats of spray paint.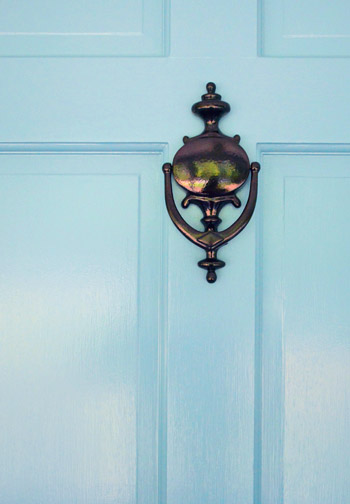 Update your door knocker: You don't have to completely revamp your door hardware to make a difference. A door knocker stares buyers right in the face and makes a great impression.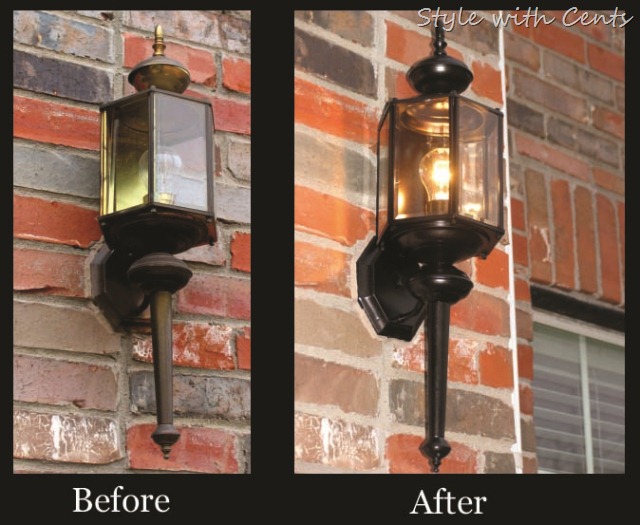 Update front porch lights: Just like front door hardware, your porch lights can make your home look old and dated. But with a quick hardware swap or even a coat of spray paint, you can have a fresh looking pair of front porch lights.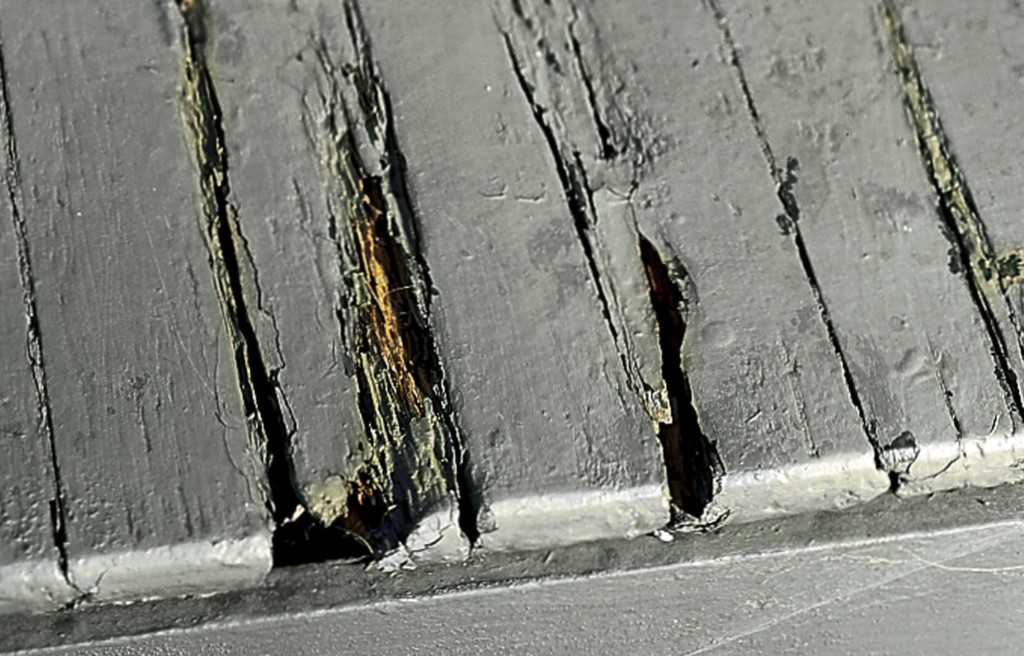 Refinish front porch decking: If the weather has taken its toll on your front porch's decking, it's time to fix it up. Not just for looks, but for safety. Stop rot and unsightly splinters with an update for weathered and rotting front porch decking.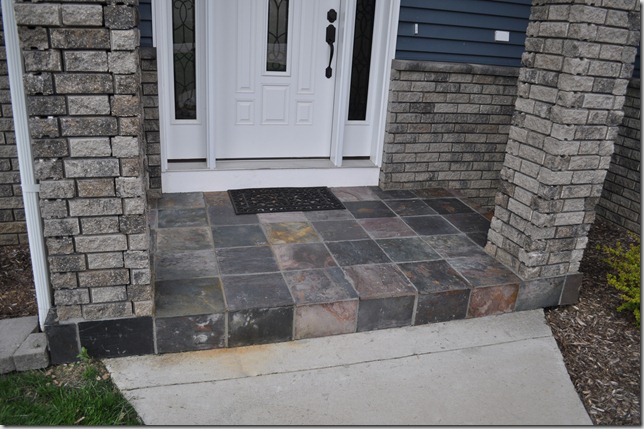 Add tile to a concrete front porch entryway: Make a boring concrete front porch entryway beautiful by adding tile to it or simply staining the concrete.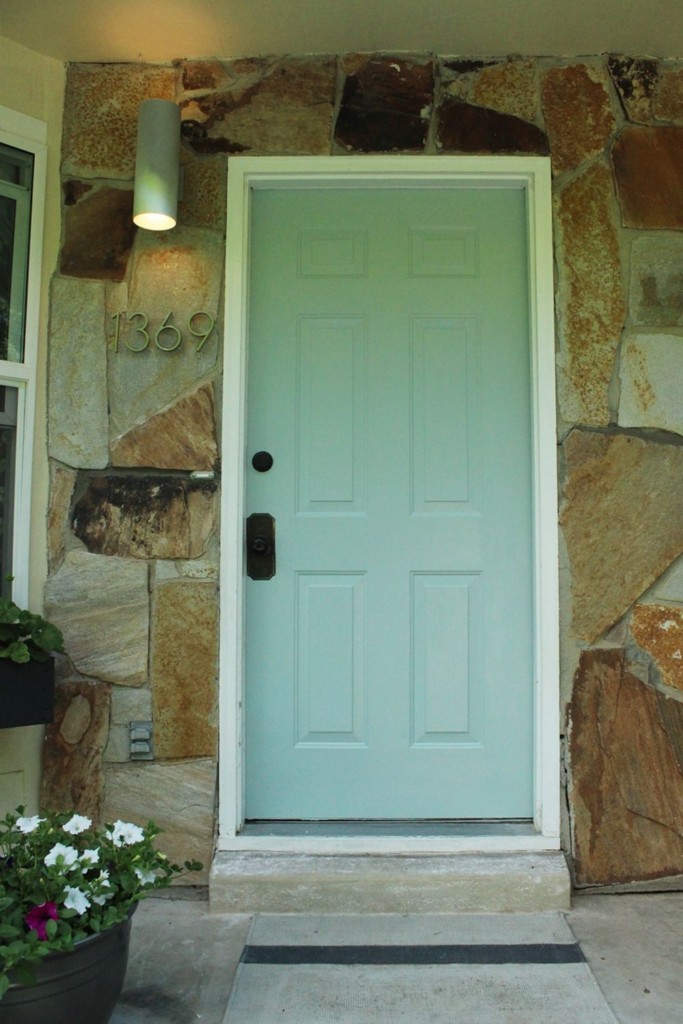 Add new house numbers: Add a more modern look to your front porch with updated house numbers.
Add front porch furniture: If you have room for a chair, bench, or porch swing on your front porch, you can add curb appeal with one or all of these pieces of outdoor furniture. Or, if you have existing furniture, consider giving it a fresh coat of paint.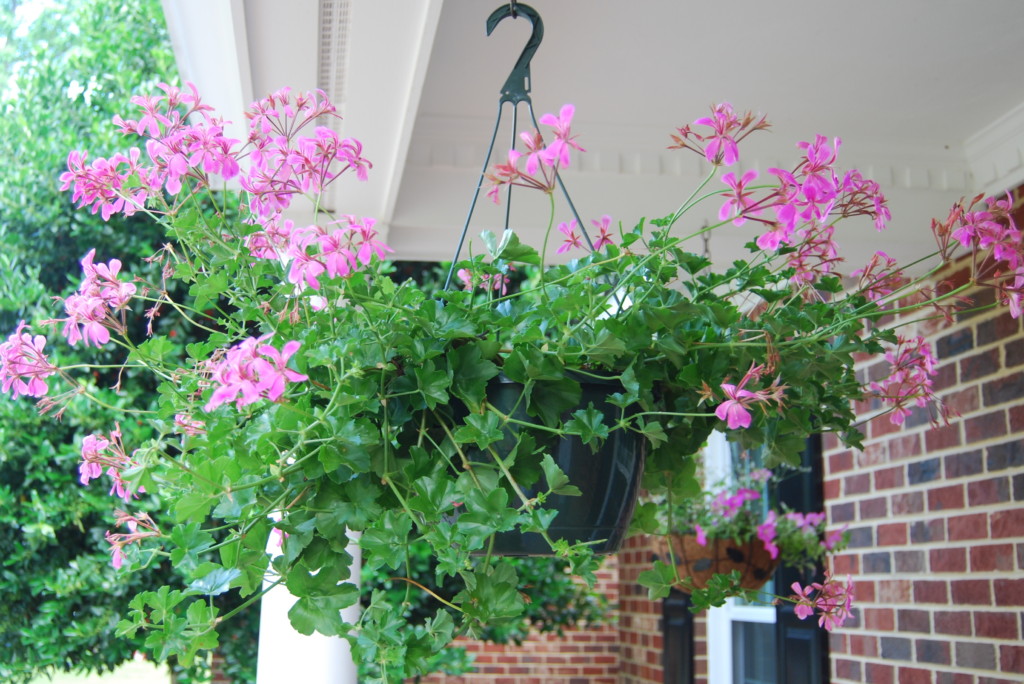 Add hanging planters: Hanging planters are an easy way to add beauty to your front porch — and they can be changed out seasonally to your tastes.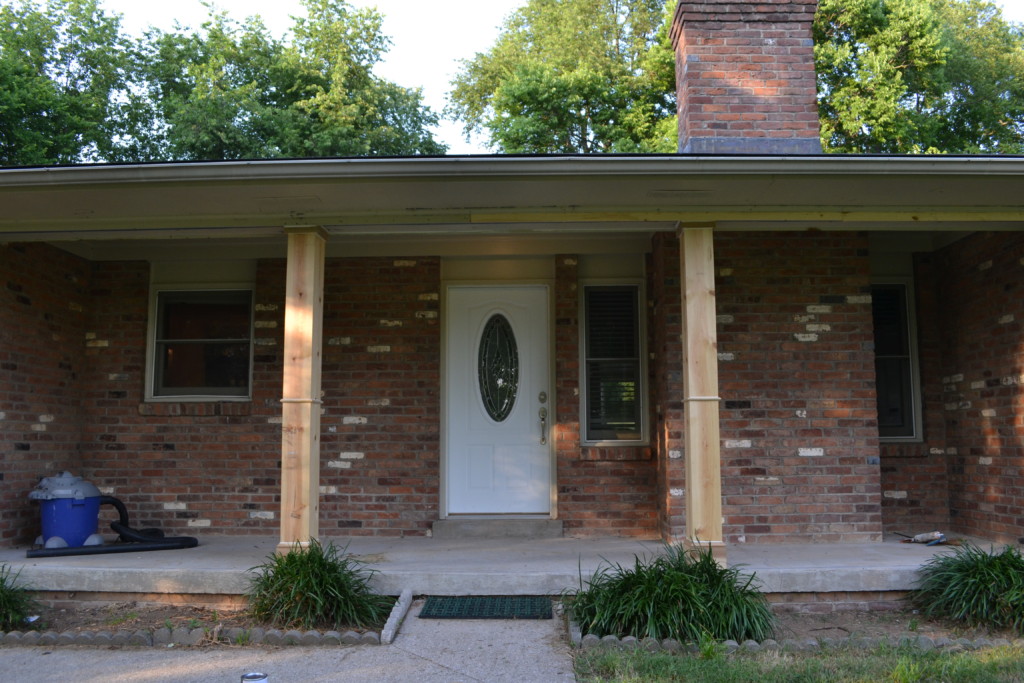 Install or update front porch columns: Front porch columns aren't just structural, they can be beautiful. Install a pair or more if your front porch could use them. Or, consider updating existing columns with new paint or a better looking wrap around.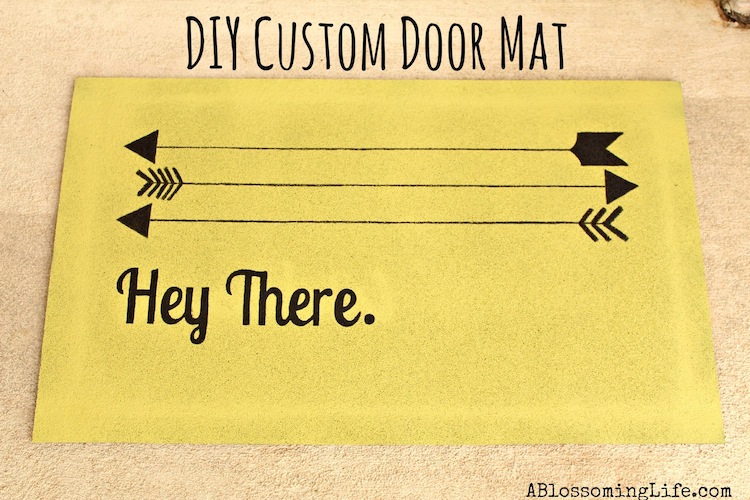 Get a new door mat: An old, faded, and dirty door mat looks awful. Refresh your front porch with a new one.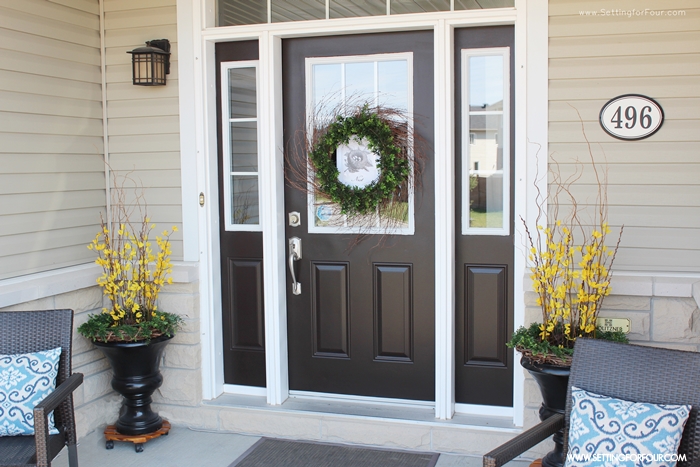 Put a wreath on your front door: A wreath is welcoming and will give your front porch a more dignified look.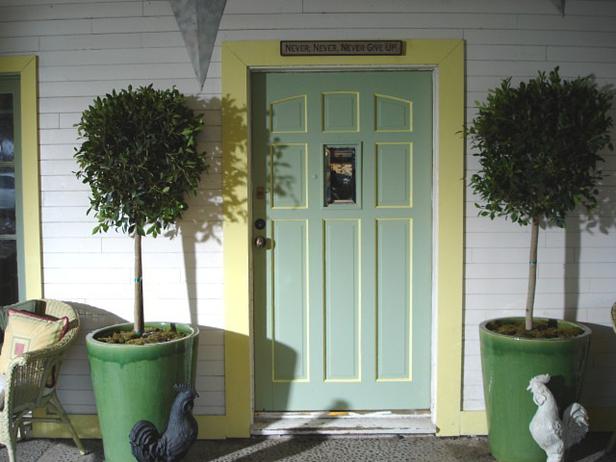 Arrange your front porch with symmetry: Create symmetry on your front porch and front exterior to make it more welcoming and visually appealing. Elements of symmetry can include landscaping, accents, and lighting.
Driveway and Paving
Many home owners think of walkways, driveways, and garages as purely functional, but their look makes a difference in your home's overall curb appeal. Pay attention to the paving along your front walkway, keep your driveway clean, clear, and in good repair, and make sure your garage door has an updated look with these tips.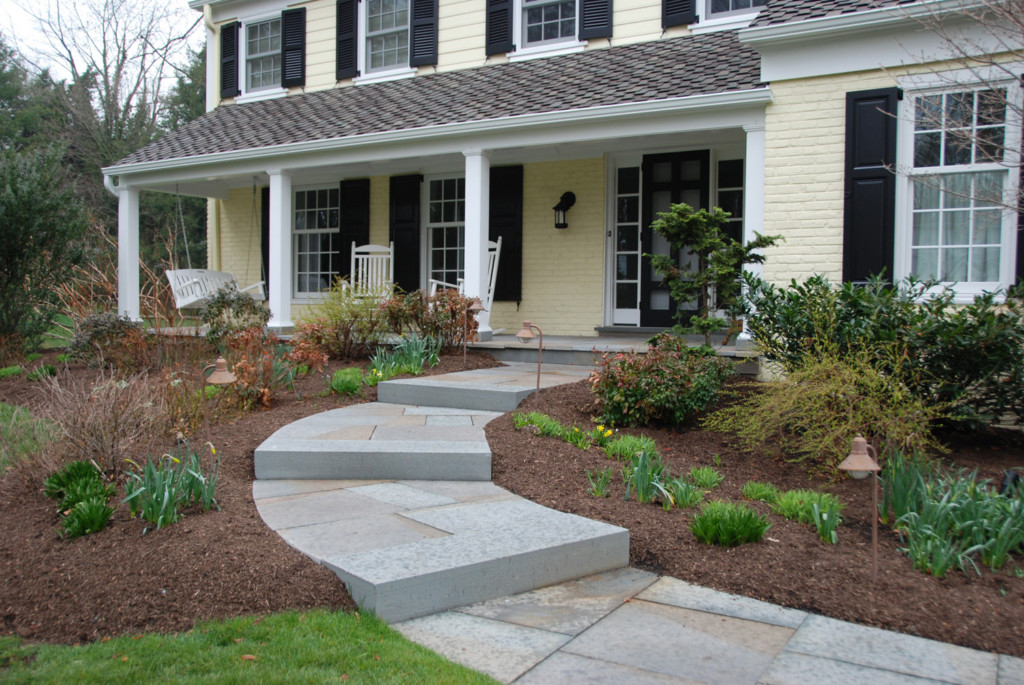 Spruce up your front walkway: Update your walkway with stone or brick pavers. You should have lots of space with enough width for at least two people to walk on with clearly marked definition between walkway and lawn.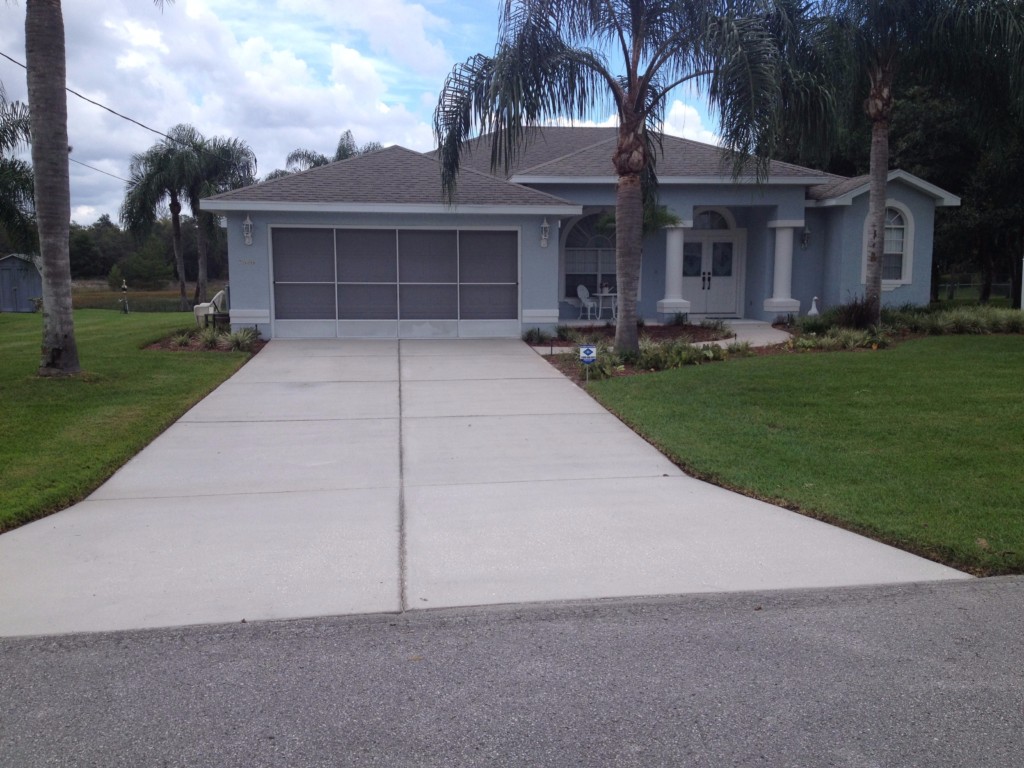 Clean up your driveway: Give your driveway an attractive makeover with a good pressure washing. It will help you remove dirt, grime, and even oil stains that can be a turnoff, leaving a clean slate that looks great for buyers. It's also a good idea to remove any vegetation that might be growing in the cracks.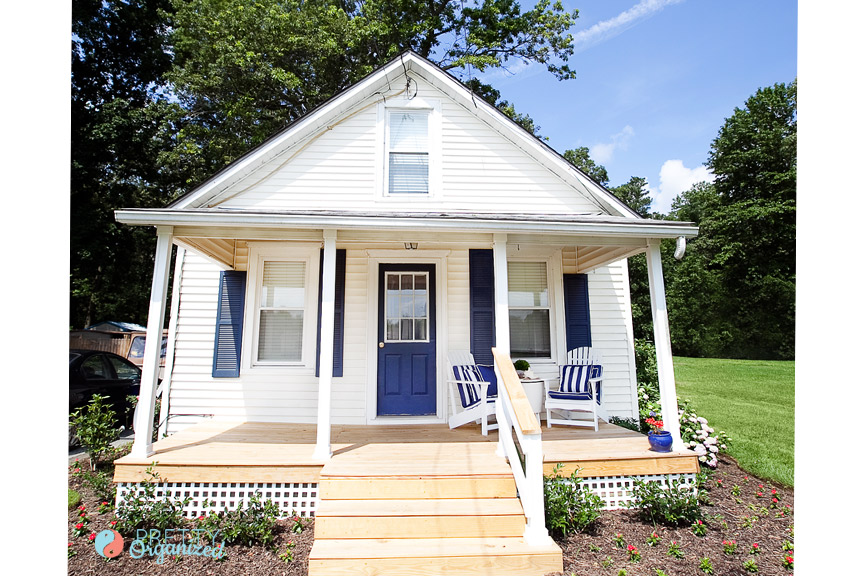 Update porch railing: Porch railings can start to fall apart and present a safety hazard with big red flags for buyers. Update railings that have seen better days. Consider new wood or metal hardware to give your porch steps a new look.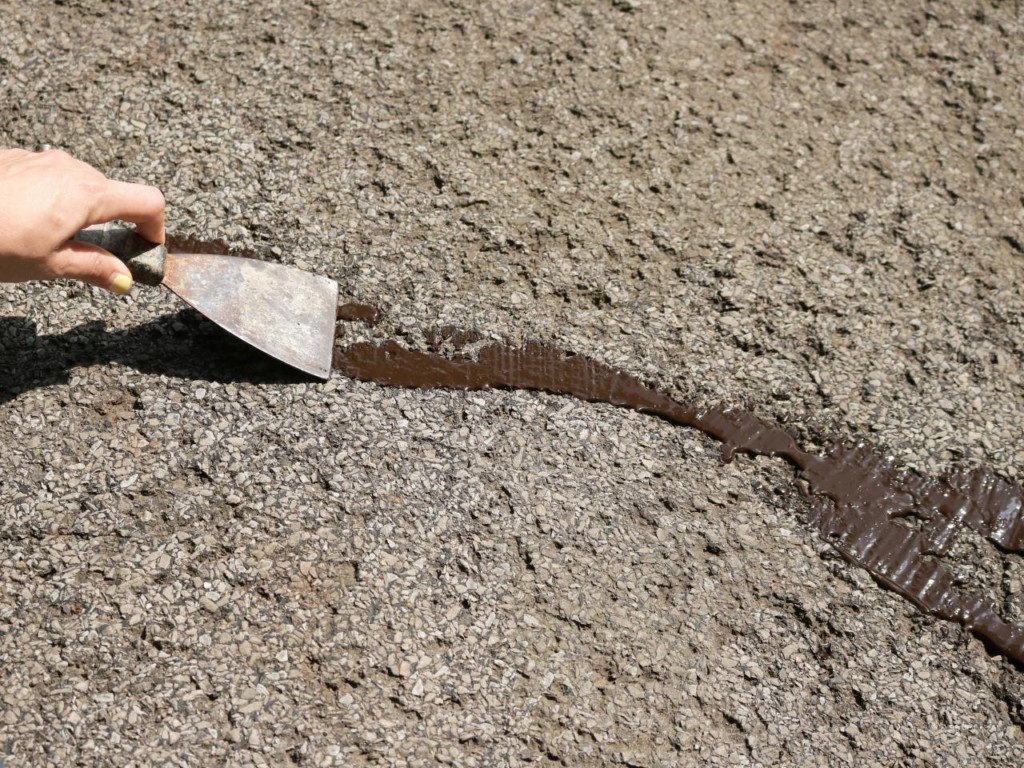 Seal cracks in your driveway: Improve the look of your driveway by filling in any cracks that have formed in the concrete.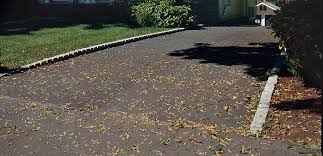 Add a border to your driveway: Use bricks, pavers, or stone to set off your driveway with an attractive border.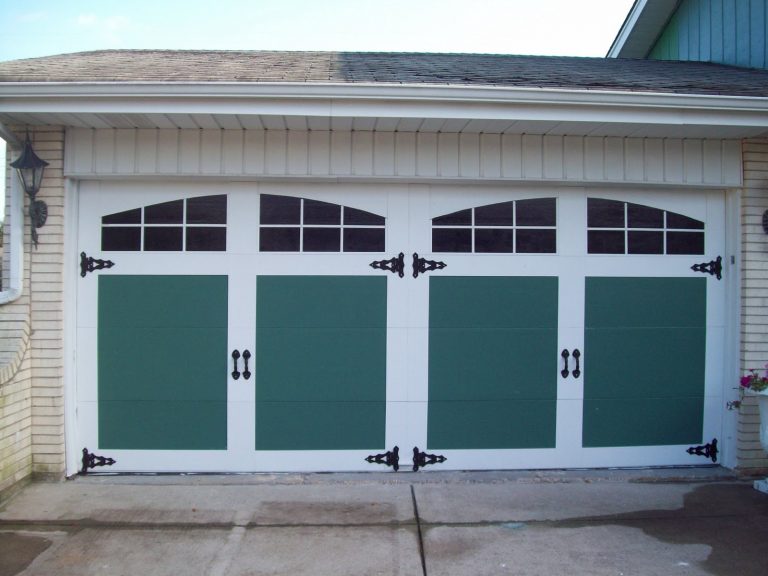 Update your garage door: You may think of your garage door as purely functional, but it can be as beautiful as a front door. Consider painting or staining your garage door, adding carriage hardware, painting faux windows — or all of the above.
Landscaping
One of the most important elements of curb appeal, a well manicured lawn and front landscaping can tell visitors and buyers that your home is taken care of. A healthy lawn, beautiful flower beds, and trimmed landscaping will make your home's exterior look neat, clean, and inviting.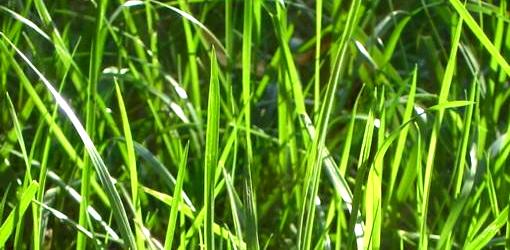 Improve your lawn: Give your lawn a better look with some TLC. Cover up dead spots and encourage new growth with reseeding — or simply add sod for a quick fix.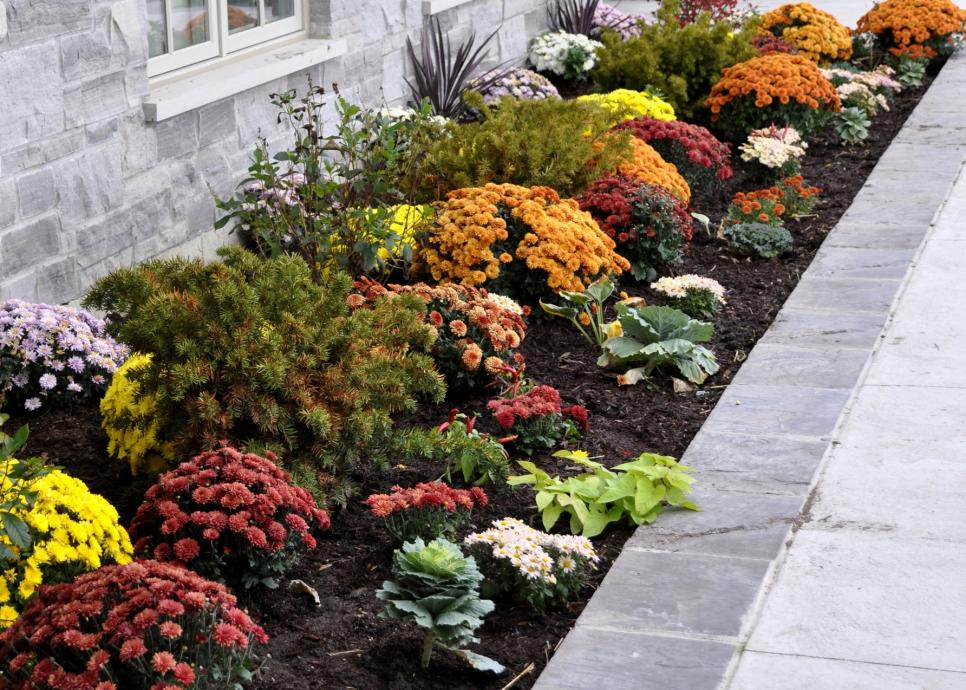 Plant flowers in beds and around trees: Give your home some color and life with flowers in the front yard. Focus on existing flower beds and consider adding beds around trees as well. Look for perennials that you won't have to replace after each season.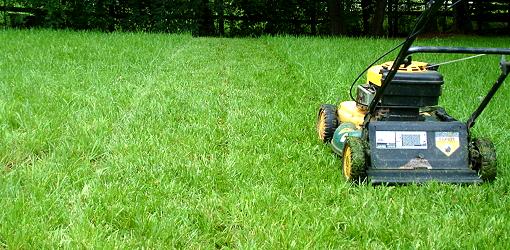 Mow your lawn and pull weeds: Basic maintenance matters, too. Keep your lawn mowed at a healthy height and take the time to pull weeds so that they don't take over flower beds and other areas.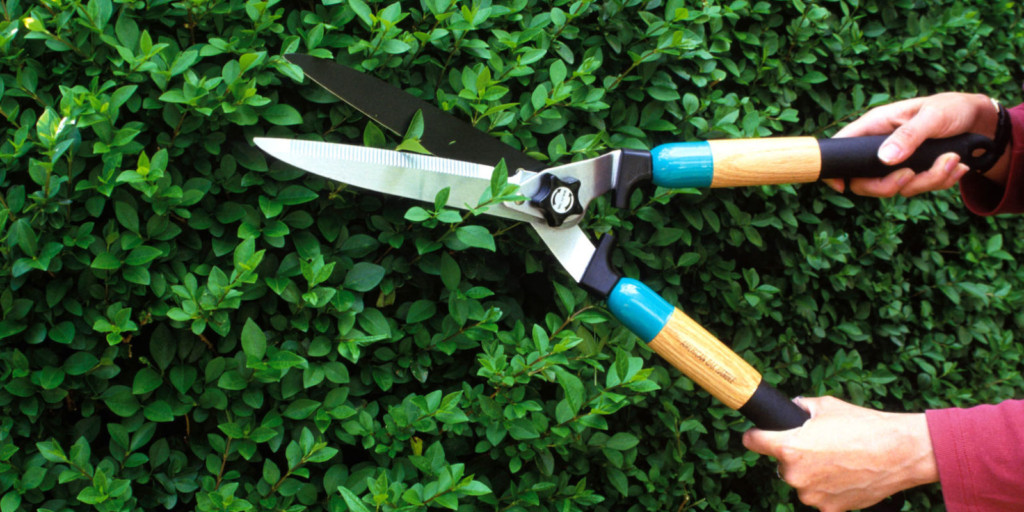 Trim back landscaping: Overgrown landscaping can really detract from your home's beauty, especially in front of windows and along your walkway. Prune your trees and shrubbery for a fresher look and consider removing excess landscaping.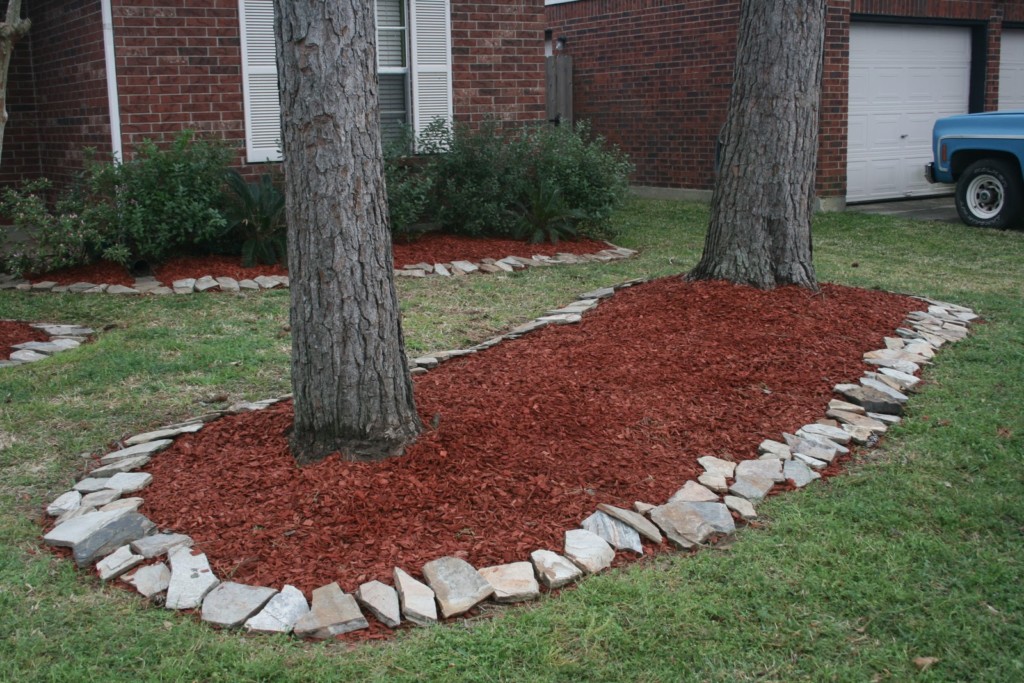 Add new mulch to flower beds: Renew the look of every flower bed with a fresh layer of mulch. Add decorative rocks or border to make it look even better.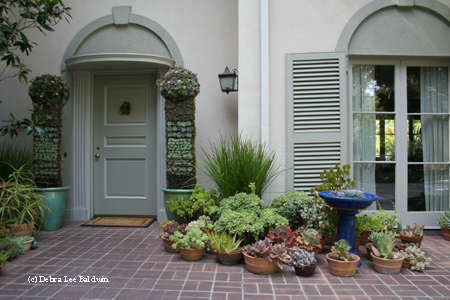 Create a container garden: Add plants, herbs, and more to containers on and near your front porch. This is a great way to add landscaping to a porch or paved area that would otherwise be without plants.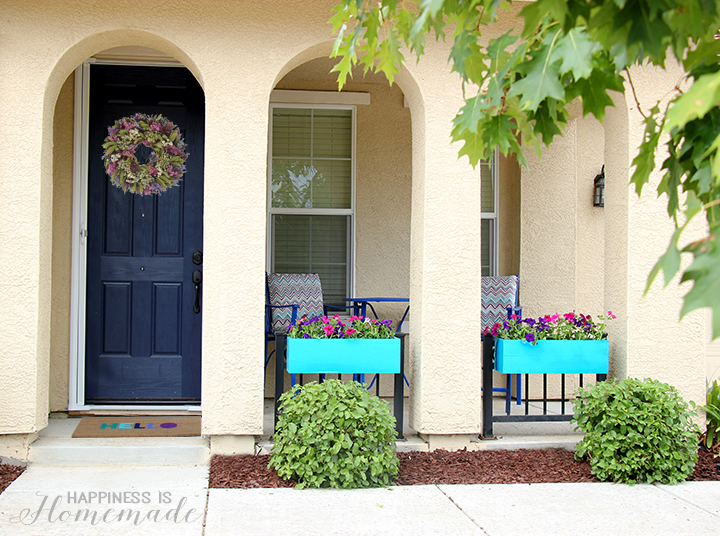 Add window boxes: Whether you have windows, porch railing, or something else to hang a planter on to, a window box planter can add a much needed pop of color to the front of your home.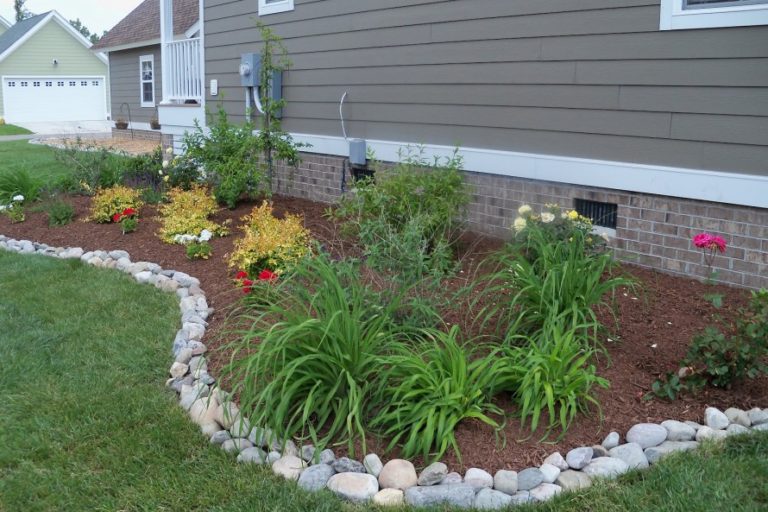 Update flower bed borders: Give your flower beds definition with rocks or decorative borders. Even if you already have rocks or decorative edging for your flower beds, dig them up, give them a good cleaning, and reset to make them look fresh again.
Exterior Updates
Keeping up with your home's exterior goes a long way toward improving curb appeal. Lighting, exterior repairs, even covering unsightly junk like trash cans and air condition units will make your home look better from the curb — and more attractive to buyers.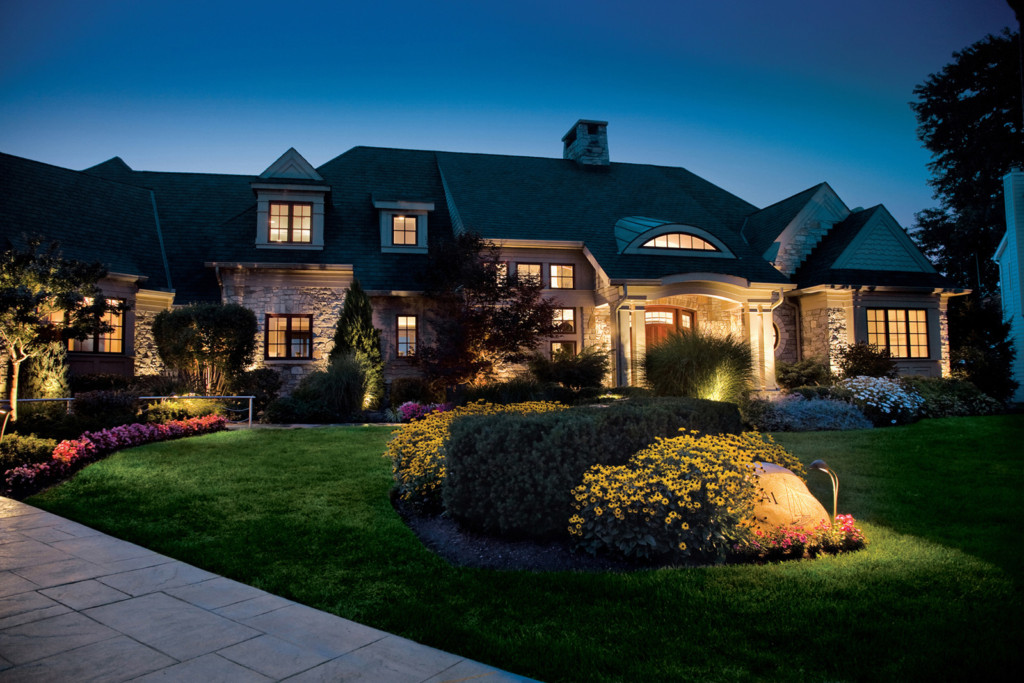 Add lighting for security and beauty: Landscape lighting, motion sensing lights, and illuminated pathways can improve the look and security of your home.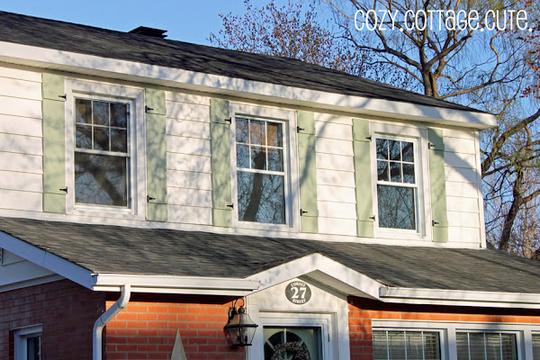 Add decorative shutters: Give your home more style with decorative shutters. You can even paint them a creative color for a pop from the curb.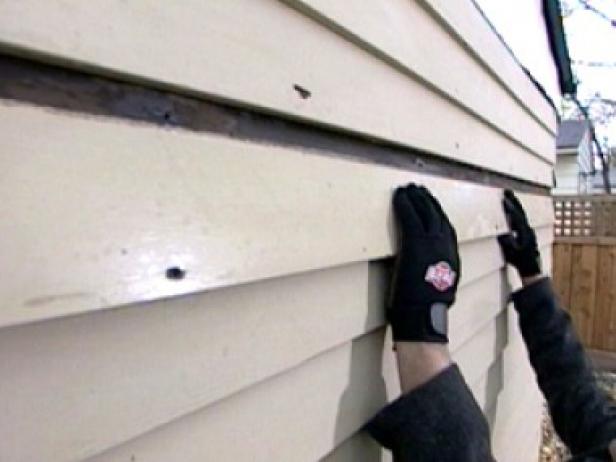 Make exterior repairs: Take a critical look at your home's exterior. Is there anything that needs to be repaired or cleaned? Replace cracked windows, take care of old torn window screens, clean gutters, and repair damaged siding. Clean out gutters and take a pressure washer to your home for a good, deep exterior cleaning.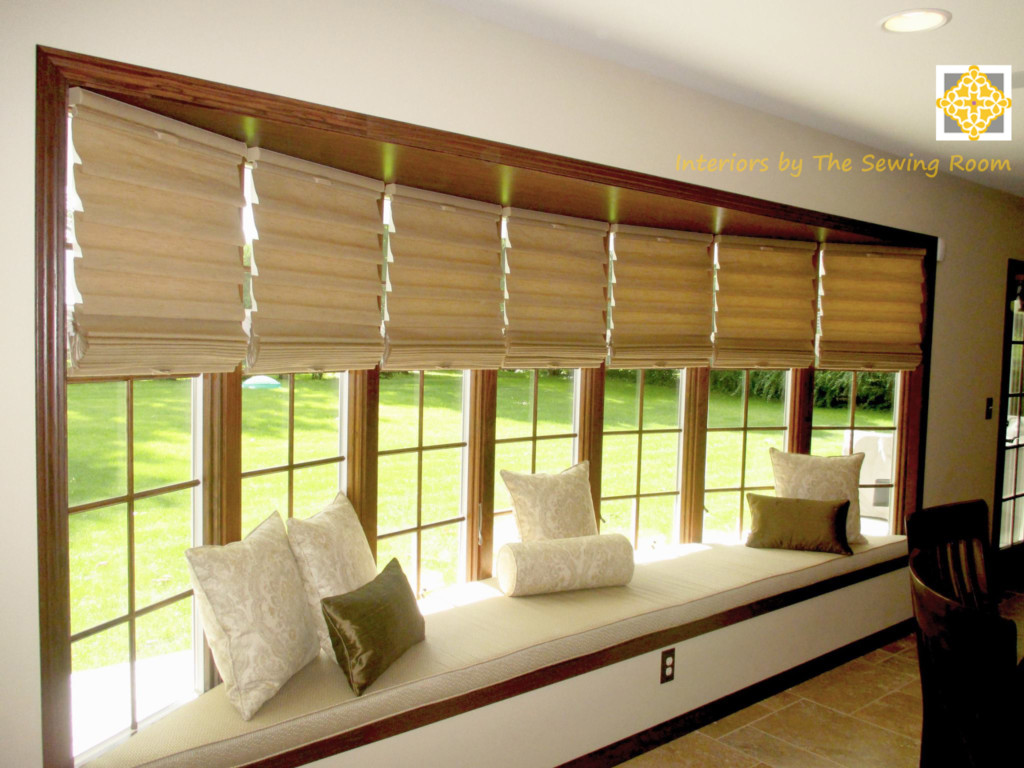 Update interior window treatments: Though interior window treatments improve your indoors, they still have a big impact on what's seen through your windows. New blinds, shutters, or curtains can improve your home's overall curb appeal.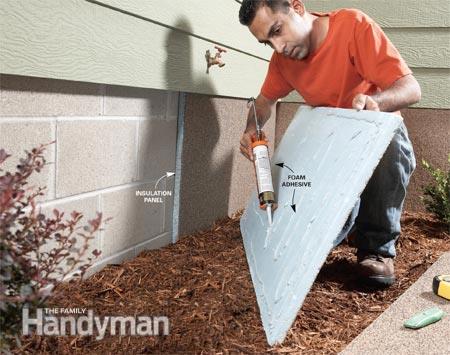 Cover exposed foundation with panels: Add covering to exposed foundation for a more attractive look. Panels designed for this purpose are typically easy to find.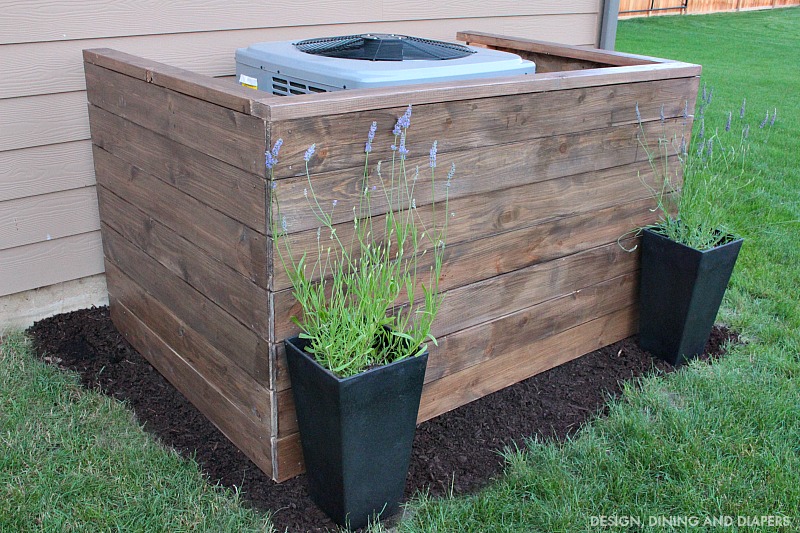 Remove and cover unsightly junk: Cover your AC unit and trash cans, paint exposed utility boxes, and remove toys, landscaping tools, and other junk for a neat appearance.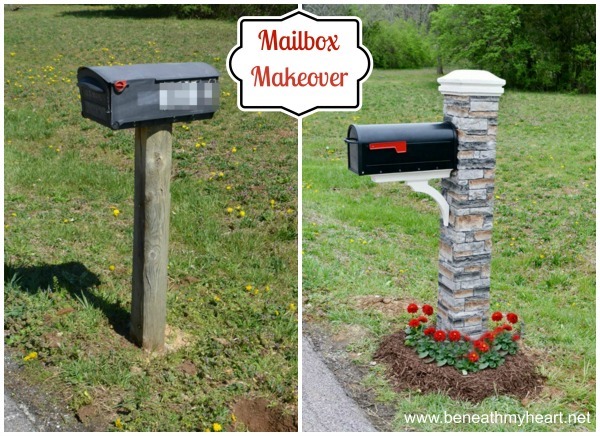 Makeover your mailbox: Your mailbox is primarily functional, but it doesn't have to be bland (or downright ugly) to do its job. Update with a new post, flowers, and more to make your mailbox more appealing.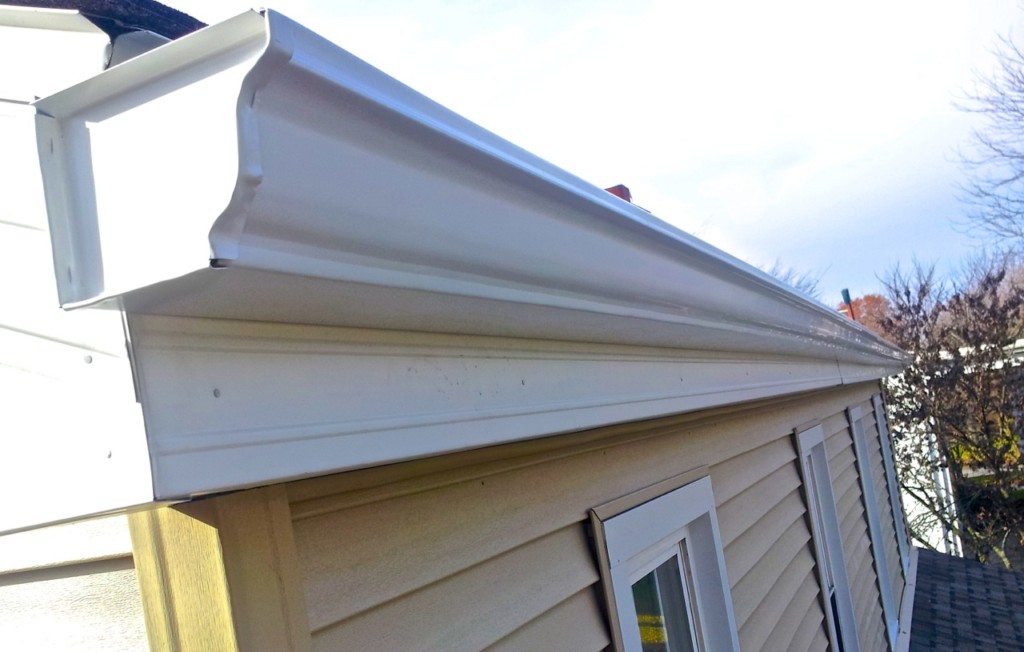 Install new gutters: If your gutter system is beginning to look old and outdated, it could suggest neglect to potential buyers. Replace your gutters and downspouts with a new system to show you've kept up with your home.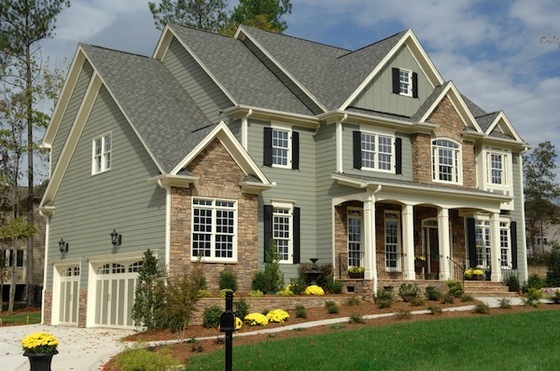 Update exterior paint: Though this may not be an easy undertaking, you can really improve the curbside look of your home with refreshed paint, siding, and trim. Maintaining your home's exterior surface tells buyers that your home is well taken care of — and attractive.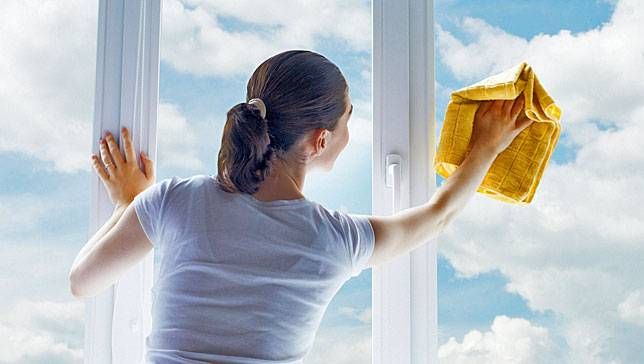 Clean windows: Let the sun shine in and keep your windows sparkly with a fresh cleaning. It will make your home look cleaner and suggest good upkeep.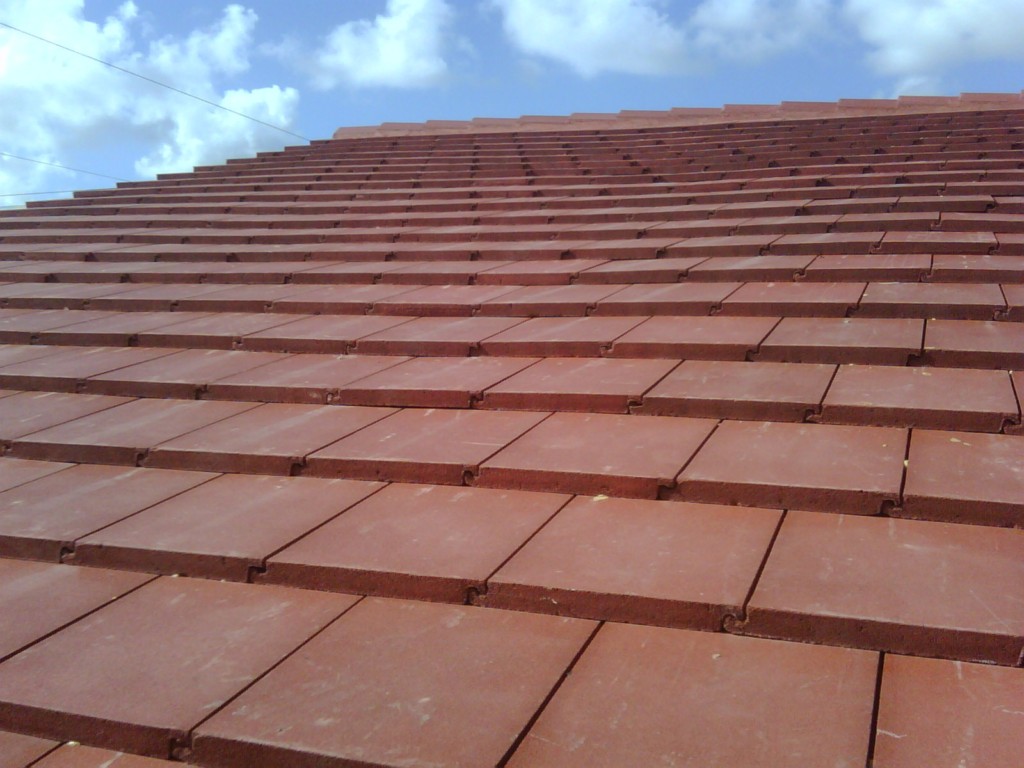 Install a new roof or repair your existing roof: A roof that is faded and in need of repair is a major red flag and a curbside eyesore. If it's time to repair or replace your roof, get it taken care of. It can make a big difference in your curb appeal for picky buyers.