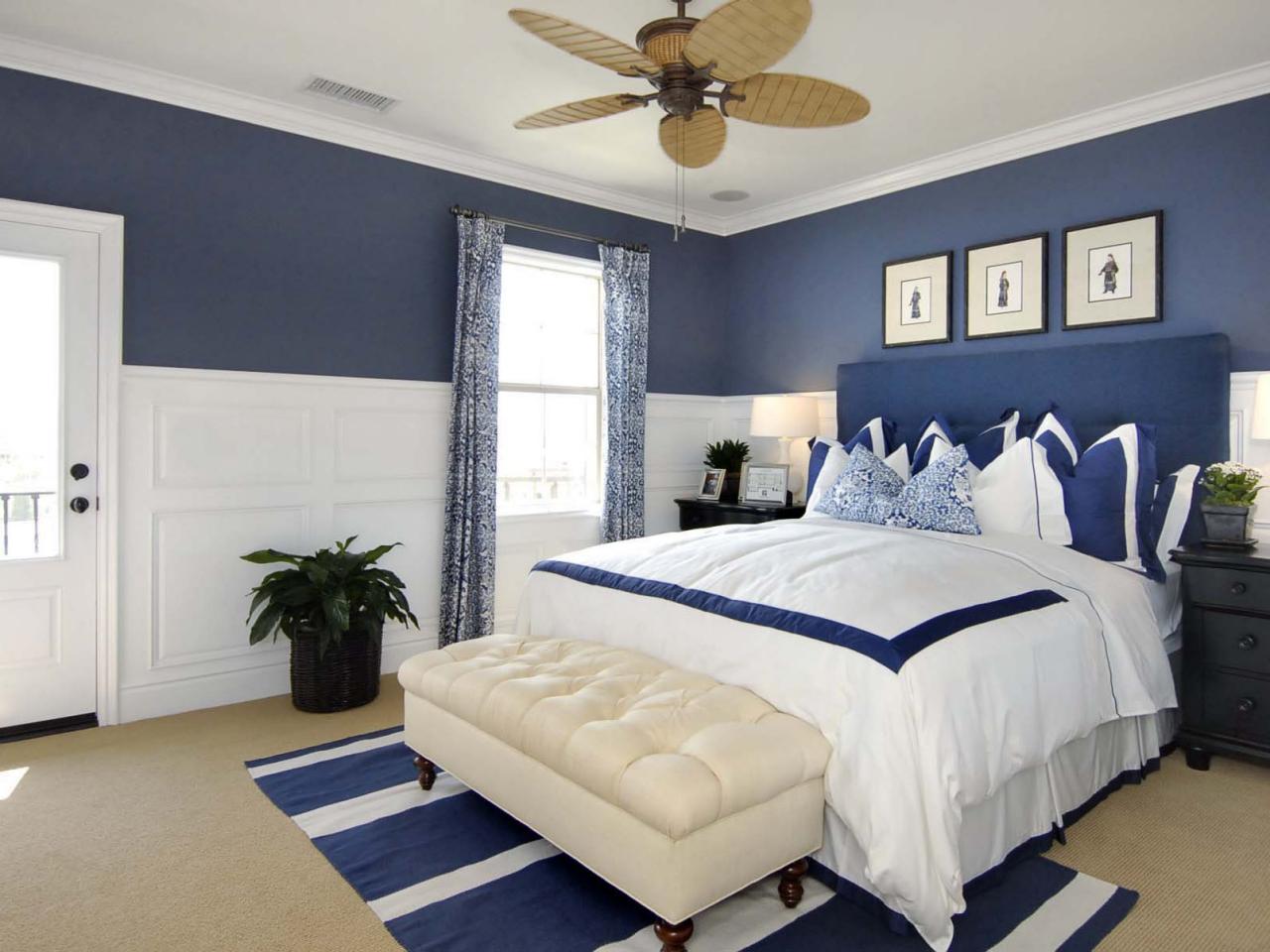 The holidays are coming, and for many people, that means overnight guests. Are you ready for them? As a good host, you'll want to make your guests, and of course your guest room, as inviting and comfortable as possible. But how?
We've shared 45 ideas for transforming a boring spare room with a bed into a bonafide guest room — one that you might be tempted to move into yourself. We have design ideas as well as small helpful touches that make guests feel more at home. Read on to learn how you can design the ultimate guest room that will have friends and family coming back for more.
Guest Room Design Ideas
Convert an attic space into your guest room: Short on rooms to use as a guest room? Consider turning attic space into a space for guests. It will be pricey, but the results are amazing and you'll significantly increase your property value.
Use a light paint color: Guest bedrooms are often the smallest bedroom in the house. And they'll only look smaller with a dark shade on the walls. Stick to a light paint color to make your guest bedroom feel larger and airy.
Install mirrors to add space: Another way to make a small guest room look larger: mirrors. Large or small, a mirror or multiple mirrors will open up your space.
Carefully consider bed size: Guest beds are often full or twin size, but there's no hard and fast rule about the size of your guest bed. Just remember that bigger is not always better, as guests may have multiple pieces of luggage taking up floor space along with your bed and other furniture. Twin beds are popular in guest rooms because they are versatile for guests who are not couples. They can even share a night stand.
Consider a daybed, particularly with a trundle: A daybed can be especially versatile, functioning as a couch when not needed for sleeping. Choose one with a trundle bed below, and you can accommodate an additional guest.
Build up: Bunk beds and loft beds aren't just for kids. You can fit more guests into a small guest room with a bunk bed. Or, consider a loft bed with built ins. You'll get sleeping space up top and storage on the bottom — or more space for an extra bed.
Install a Murphy bed: Really short on space? A Murphy bed puts beds vertical in the day and horizontal at night.
Put in a sleeper sofa: Want a more versatile room? Buy a sleeper sofa so you only need to take up space with a bed when guests are in town.
Pull the bed away from the wall for better access: Pushing one side of the bed against the wall seems like a good idea to free up space, but what it really does is make your room look cramped and make it difficult for more than one guest to access the bed. Center the bed on a wall to make things easier.
Add a balcony or exterior door: It won't be cheap, but adding a balcony or exterior door can give your guests extra breathing room and access to the outdoors. Plus it adds an amenity that guests typically only get at hotels.
Buy a new mattress: Your guest room is not the place to put your old worn out hand me down mattress. Give your guests a new, clean mattress that will give them a good night's sleep. Opt for a medium firm or universal firmness model that will be appropriate for most sleepers.
Buy new bed sheets: Again, your guest room is not a good place for hand me downs. Guests will enjoy a more comfortable night of sleep on new sheets, ideally in classic white.
Add a rug: Lebowski was right: a rug really can tie a room together. Make your guest room more colorful, comforting, and inviting with a great rug under the bed.
Don't skimp on the dresser: A large dresser is great for guests — and for you. You can use some of the bottom drawers for storage if needed, while offering a place for guests to comfortably put their clothes and other travel items while they're visiting.
Use a bookcase as a headboard: With a bookcase for a headboard, you can save space and give guests extra storage areas. This is especially helpful if you don't have room for a bedside table.
Double as a home office: Let your guest room do double duty as a home office. You'll get to use the room when guests aren't in town, plus your guests will have a handy desk available for their use. Just be sure you're ready to use a different space to work while you have visitors and keep it organized so you can stash tech and papers away when guests are using the room.
Install blackout window coverings: Whether you live near a street light or just want to make nap time more comfortable, blackout window coverings can come in handy. They'll make the room extremely dark and more comfortable for sleeping.
Hang long drapes: With long drapes hung from the top of the wall, your small room will appear larger. Place them on the outside of the window as well to make your window look bigger.
Add a chair for reading: Give guests a spot to sit down and enjoy a book, magazine, or just sit down and surf the web. If you've got room, a reading chair or a complete reading nook will make your guest room much more welcoming and cozy — even if all guests do is put their handbag or coat down on the chair.
Install a fan: Everyone has different temperature preferences. Guests visiting your home may feel hot or simply enjoy a breeze while they sleep. Give them options with a fan. If you can't install one in the ceiling, at least place one on the bedside table or dresser.
Essentials for Making Guests Feel at Home