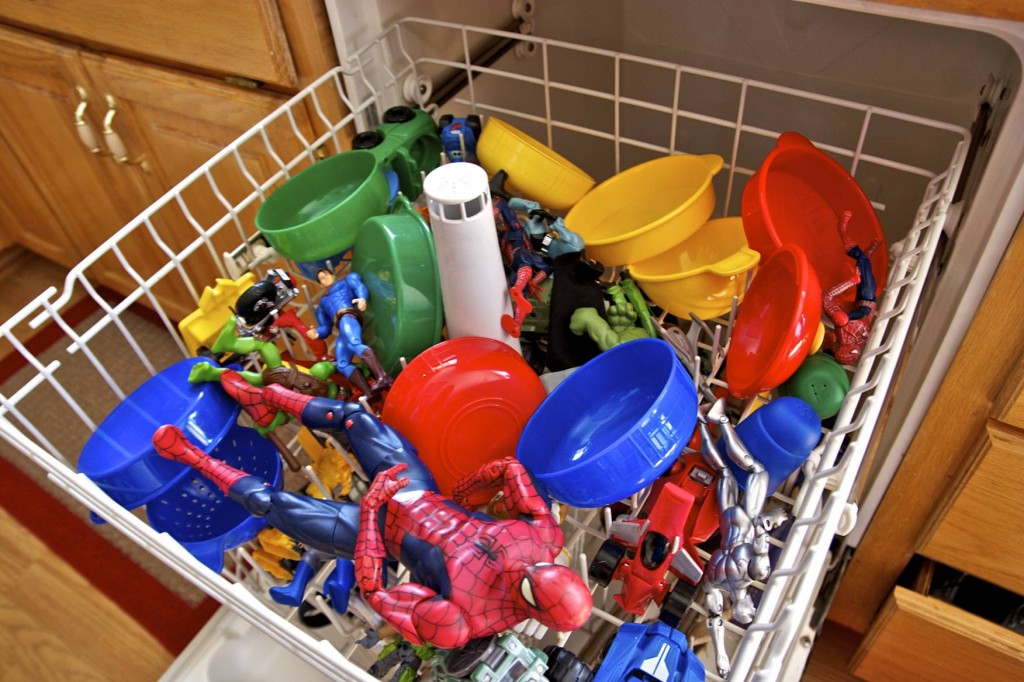 Everyone wants a clean house. And whether you're a neat freak or a lazy cleaner, chances are good you're getting some of it wrong. Many people overlook tasks like cleaning washers or garbage disposals, and it's easy to get things wrong, like adding too much detergent to your wash or putting soap on a cast iron pan. We're here to set you straight and help you clean your home the right way, often saving you money and making your home a nicer place to live.
Laundry
Using a washing machine seems simple, but there are common mistakes many people make. Forgetting to remove dryer lint or even washing old sneakers can be a problem in the laundry room.
Kitchen
Most cleaning mistakes happen in the kitchen. Cookware may require special care, food bacteria can infiltrate your fridge, and many cleaning tasks are forgotten or overlooked.
Bathroom
Home to mold, mildew, and other nasties, your bathroom can harbor serious germs and bacteria. You should make sure that the place where you get clean stays clean, too.
Bedroom
The place where you sleep should be clean and comfortable. Make sure your bed is clean and healthy for a good night's sleep.
Flooring
Keeping floors clean can be a challenge. After all, people walk on them. Are you making things worse with these mistakes?
You're vacuuming before dusting: When you dust and wipe down counter tops, dust, dirt, and crumbs will fall to the floor. Take a top down approach to cleaning, dusting shelves and cabinets, then counter tops and other surfaces, finishing up by vacuuming floors and mopping.
Not cleaning baseboards: Baseboards collect dust, but they don't always get cleaned when you're vacuuming and mopping the rest of the floor. Pay attention to your baseboards, vacuuming them and wiping them down. Consider using a dryer sheet to repel dust in the future.
Using too much water to clean floors: Water and/ or steam may be needed to clean your floor, but be careful not to use too much. Too much water can warp wood or laminate floors. It's better to use cleaners that are specifically formulated for cleaning wood floors.
Furniture and Electronics
Using wood polish seems like a good idea — but it's not. Neither is using a vacuum to clean your electronics. Learn about these cleaning mistakes and more.
You're vacuuming blinds: Blinds pick up dust and grime, fingerprints, and more. Many people just vacuum them, but that doesn't get everything. To get them really clean, wipe them down blade by blade. You can make it easier by rubber banding two microfiber cleaners together.
Using wood polish: Using wood polish on furniture seems like a good idea, but it's not. They may make your furniture look shiny, but they actually attract dust over time. Dry dusting is a better choice for regular maintenance. Clean up spills and other marks with a damp cloth.
Vacuuming electronics with a regular vacuum cleaner: Using a regular vacuum cleaner can be hazardous to electronics, creating static that can cause damage. Look for an anti static vacuum specially designed for vacuuming electronics.
Removing pet hair with a lint brush: You can remove pet hair from furniture with a lint brush, but a rubber glove is faster and more effective.
Not cleaning your couch: Families often spend a lot of time on the couch and that means couches can attract a lot of mess. Food, sweat, spills, pet hair, and more can make couches gross in a hurry — especially microfiber couches. You should vacuum your couch every other week, spot cleaning as you go. If you have a microfiber couch that's showing lots of stains, clean it up by spraying rubbing alcohol on it, scrubbing with a white sponge, and brushing it with a stiff white brush.
Not cleaning knobs and handles: You may not clean your fridge handles, cabinet knobs, door knobs, or your oven door, but these spots can be some of the dirtiest in your home. Coming into contact with hands often multiple times per day, they can catch and spread bacteria including listeria and E.coli, making your family sick. They should be wiped down daily.
Not cleaning light switches: Like knobs and handles, light switches attract germs and bacteria. And even worse, they're bathroom germs and bacteria. Wipe them down every day to keep them clean.
Not cleaning your keyboard: Your keyboard can be dirtier than a toilet seat, picking up messes from sneezing, coughing, eating, and more. You may have loose hair, crumbs, dust, beverage stains, and other messes in and on your keyboard — and you're touching it every day. At a minimum, clean your keyboard with a light vacuuming and wipe down with a soft cloth. If you want to get really detailed, pop out the keys and use cotton swabs and a deep cleaner.
Not cleaning your cell phone: Like your keyboard, your cell phone can harbor serious germs and bacteria. Think of all the places you may take your cell phone — including your bathroom. They can get pretty dirty. Keep your cell phone clean by wiping it down with a microfiber cloth. To keep it cleaner in the future, wash your hands before using your cell phone.
Washing windows when the sun is out: When the sun is out and the weather is warm, glass cleaner dries too quickly. This can lead to streaks on your windows. Rather than washing your windows in the heat of the day, you should wait until the late afternoon or evening. The sky should be overcast and below 70 degrees. (This is a good excuse for putting off window washing during the summer.)
Household Items
Have you thought about how dirty toys, cell phones, even computer keyboards get? Learn about household items you may be overlooking in your cleaning — and the right way to clean them and other items in your home.