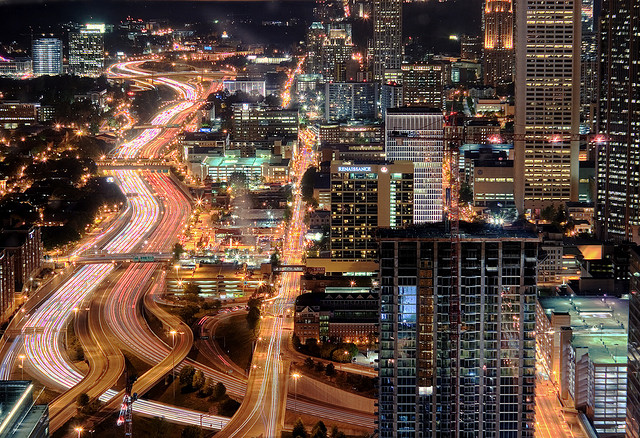 A cultural and economic hub with a rich history, Atlanta, Georgia is one of the nation's most interesting places to live. And with a real estate market that's quickly bouncing back this year, now is the time to buy and sell homes in Atlanta.
Experts expect that while there will be an increase in home building and home prices will remain in the affordable range, local interest rates should remain at historic lows. And Atlanta is expected to be one of the top metro areas in the country for acceleration in housing with a 10 to 12 percent increase in home sales within the city. If you're ready to buy, sell, or invest in Atlanta, you owe it to yourself to work with one of the leading real estate agents in the city.
We've highlighted, in no particular order, 15 of the best real estate agents Atlanta has to offer. They've worked hard to earn the best reviews, awards, and record home sales — and it shows, and any one of these Realtors would be an excellent choice for your next home sale or purchase. But we'd like to know which one really stands out as the best, so please let us know by voting in our poll at the end of the article. But don't wait: we're only accepting votes for the next 30 days!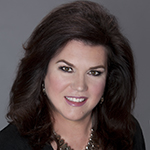 Rhonda Duffy
Serving the greater Atlanta area and beyond, Rhonda Duffy is the #1 retail agent in the U.S., and has been the #1 agent in Georgia 11 years in a row according to the MLS and FMLS. She's been featured on CNN, CNBC, Wall Street Journal, and more. Duffy and her team at Duffy Realty of Atlanta are known for their upfront, $500 listing service and proprietary buyer's tools that ensure happy clients and successful real estate transactions. Her clients appreciate her attention to detail, ability to problem solve, and consumer based approach to real estate.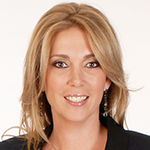 Glennda Baker
Glennda Baker, president and CEO of Glennda Baker & Associates, has specialized in residential sales and marketing for more than 23 years. As an experienced sales specialist, she has the skills and knowledge needed to effectively and efficiently sell properties quickly and for the highest sales price. Her innovative marketing style, excellent networking, and extensive background in relocation make her highly qualified to help every seller in Atlanta with a successful real estate transaction. She's been featured as a real estate agent on HGTV's Designed to Sell, has appeared in the Atlanta Journal Constitution and Atlanta Business Chronicle, and is a lifetime member of the Million Dollar Club in the Atlanta Board of Realtors. Baker's clients love that she offers professional, intense marketing, a strong understanding of the market, and a willingness to work hard for every one of her clients. Plus, they point out that she has an excellent network of real estate service professionals, including great lenders, that can make the home buying process easy.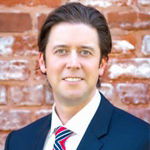 Mike Minihan
Licensed broker for Terrace 24 Realty, Mike Minihan has more than a decade of experience in Atlanta real estate. Minihan offers a team of specialists for buyers and sellers with expert negotiators that offer a professional home buying and selling experience. His clients say that he's responsive and able to act quickly, getting them into just-listed homes, and bringing sellers to closing quickly with excellent sales prices.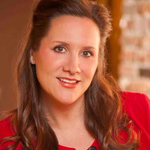 Vanessa Reilly
Chief Real Estate Officer of domoREALTY, Vanessa Reilly is known for lightning fast sales, design savvy, and flexibility. Reilly's clients say that they love how easy she is to work with — but really appreciate how aggressive she can be when they need her to be.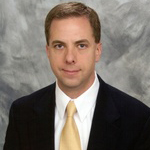 Joel Roberts
An Atlanta Realtor with more than 17 years of experience, Joel Roberts offers excellent real estate service to Atlanta buyers and sellers. He offers insider information on hot properties for sale before they're posted online, and takes a unique approach to selling homes with a huge database of active buyers waiting for homes to come to market. Roberts prides himself on offering personalized service to every client, and makes it a point to earn his title as one of the top real estate producers in Atlanta. His clients recommend him due to his exceptional knowledge, willingness to work with their desires, and the time and energy he puts into every real estate transaction.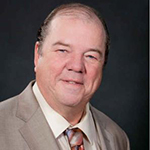 Patrick Meyers
Owner of Pat Meyers Realty, Patrick Meyers has been involved in real estate as an investor, agent, property manager, and broker for more than 10 years. He specializes in securing real estate transactions quickly with rapid viewing appointments, effective promotion, and home improvement and staging advice that ensures excellent sales. Meyers also offers his clients access to his excellent network of real estate service professionals including home inspectors, appraisers, lenders, and contractors. His clients enjoy his expertise, consistent communication, and ability to find the right home for every buyer.
Melissa Wakamo
Principal broker and owner of the Red Robin Group, Melissa Wakamo and her team specialize in marketing and listing homes in Atlanta's intown neighborhoods with their local expertise. As local area experts, Wakamo and her team have developed a strong understanding of the market and offer a superior service to Atlanta intown sellers and buyers. Clients are eager to recommend Wakamo and her team due to their patience, responsiveness, and thoughtful service.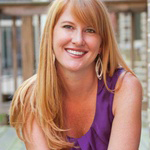 Winter Baserva
Winter Baserva, owner of Seasons Realty Group, specializes in selling Atlanta homes, including foreclosures, short sales, and distressed properties. She has been featured on HGTV's House Hunters multiple times, and has been featured as a CNN Market Segment Specialist. Baserva's clients say she is an excellent home marketer who is quick to attract offers, and that they feel they're in good hands working with her. She is personable, friendly, and professional, and makes it a point to turn clients into friends.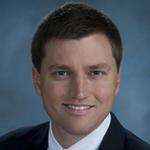 John Bailey
Owner of John Bailey Realty, John Bailey is a third generation real estate broker. Bailey has an expert understanding of the Atlanta real estate market, and offers advice as a trusted source looking out for the best interest of his clients. He and his team are there for clients through every step of the buying and selling process, and are careful to stay on top of the housing market to understand all of the factors that may have an impact on your real estate transaction. Bailey's clients say that his service is world class and are happy to recommend him to anyone. The team is hard working, understands what clients need, and are happy to support them every step of the way.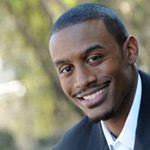 Dwayne Rouse
Dwayne Rouse is a managing broker and owner serving metro Atlanta. He works as a short sale specialist, home marketing consultant, and buyer brokerage, and also offers services for investment properties. Rouse is a member of the Summit Club, Million Dollar Club, and more. His clients love what he does, and his referral rate is 88% of existing customers. Buyers and sellers alike say that he shows lots of patience and a genuine desire to help find the home — or buyer — that's right for you.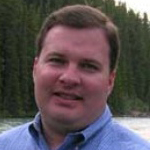 Richard Reid
Broker and team leader of Direct Link Realty, Richard Reid is an Expy award winner and a Mastermind Member of the National Association of Expert Advisors. He's also one of the top 500 marketers for real estate in North America according to the National Association of Expert Advisors. Clients say that Reid is extremely knowledgeable about the Atlanta area, and he's excellent at attracting multiple offers for every listing. He calmly and expertly answers every question, and offers expert guidance to his clients.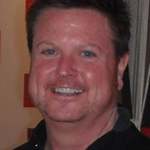 Rick Duda
Specializing in metro Atlanta and Ecuador retirement and investment real estate, Rick Duda is an experienced real estate professional. With a background in relocation, new home construction, home staging, investment, and more, you'll find that Duda is knowledgeable in helping you achieve your home ownership goals. His clients, from first time home buyers to investors and international buyers find him to be friendly, knowledgeable, and experienced, and an endless source of information and insight.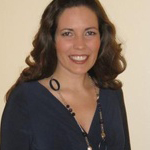 Katie Mitchell
Katie Mitchell specializes in helping buyers find the Atlanta home of their dreams: the right house at the right price. She prides herself on guiding clients through the process and acting as a trusted navigator for the real estate market. Along with her team, Mitchell works hard to find the right location, home, price, and terms for every buyer. She is an active life member of NAMAR's Million Dollar Club, as well as an Accredited Buyer's Representative, Certified Default Resolution Specialist, Seniors Real Estate Specialist, and Certified Relocation Counselor. Her clients say she is a pleasure to work with, a total professional, and it shows that she genuinely cares about their needs.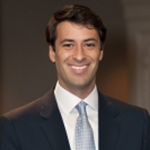 Ben Hirsh
Broker and Realtor with Hirsh Real Estate Specialists, Ben Hirsh is recognized as one of the top Realtors in Atlanta, ranked in the top 10 Realtors out of 5,000 with the Atlanta Board of Realtors. In 2014, he had more than $30,000,000 in sales, and in 2012, he was named to the National Association of Realtors' 30 Under 30 list. He's been featured on the cover of Realtor Magazine, and has appeared as a real estate expert with CNBC, Bloomberg News, RealtyTrac.com, and more. Hirsh is highly recommended by his clients, who enjoy his out of the box, innovative methods for selling and marketing properties. They say he is a strong negotiator, and is excellent at keeping them informed and helping to guide them in making smart real estate decisions.
Kimberly Sell
Kimberly Sell loves to help her clients find their dream home, or sell their home as quickly as possible, and it shows. She is an expert in real estate marketing, and is comfortable negotiating difficult business transactions with all personality types. Sell prides herself on being a real estate professional that her clients can trust, and takes her responsibility of protecting each family's most valuable asset seriously. Her clients love how she puts her heart and soul into a positive experience, and trust that she's looking out for them every step of the way.