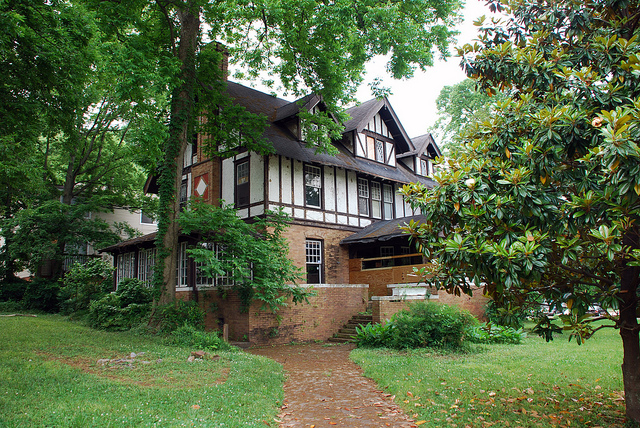 As the largest city in Alabama, Birmingham is a hot spot of real estate activity. This is especially true in recent months, as Birmingham metro area residential sales have shown a 14% improvement over the last year. This growth is part of an ongoing recovery trend that experts in area real estate expect to see continue.
With so much activity in Birmingham real estate, it's essential to have a qualified Realtor on your side, whether you're buying, selling, or investing in homes. We've highlighted 15 of Birmingham's leading Realtors with strong track records of excellence in real estate, excellent reviews, and expertise clients can rely on in any real estate transaction.
Our top Birmingham real estate agents are listed without ranking order, but let's be realistic: one of them has to be the best! We've left that designation up to you — we want Birmingham to tell us which Realtor is the best of the best. Be sure to vote in the poll at the end of this article to let us know which Birmingham real estate agent really stands out.
Wayne Crawford: Wayne Crawford is the owner of Crawford Realty of Alabama, and is among the top 1% of all Realtors in the Birmingham area. Crawford is proud to offer flat fee listing services to his clients, saving them thousands of dollars with each real estate transaction while still offering critical marketing exposure. Clients love that he's always available and responds promptly to requests, keeping them informed every step of the way and guiding them carefully through thr negotiation process.
Jamie Goff: A full time Realtor since 2001, Jamie Goff is a top producing agent in the Birmingham area. Goff insists on a client first philosophy, treating people the way she'd want to be treated by staying accessible, listening carefully, and communicating responsively. Her approach has clearly paid off, as she often attracts repeat customers, referrals, and glowing reviews from clients. Goff's clients say she's outstanding and a true professional with an excellent knowledge of real estate trends and a helpful hand in the process of real estate, whether buying or selling.
Melvin Upchurch: A former accountant and real estate investor, Melvin Upchurch has a unique background that makes him a particularly excellent Realtor for Birmingham area home buyers and sellers. He has a strong understanding of the value and financial aspects of homes, and helps his clients make smart real estate decisions with their best interest in mind. Upchurch is beloved by clients who say he's highly knowledgeable, and has an excellent service that makes the process of buying or selling a home in Birmingham smooth and effortless.
Leo Joseph: As the founder and partner of Joseph & Company Real Estate Services, Leo Joseph has a long record of excellence in real estate. He began his real estate career as an appraiser in 1975, and in 1981, founded Joseph & Company. Since its founding, the real estate company has grown from a residential, commercial, and industrial appraisal firm to include development, management, and ownership of real estate.
Phyllis Tinsley: A veteran of Birmingham real estate, Phyllis Tinsley takes pride in providing personal attention to each and every client she services. In fact, she makes it a point to service all of her own listings to protect the privacy of her clients, only offering direct, personal showing appointments to qualified buyers. Tinsley offers excellent support in contracts and negotiation, and is committed to following through until every detail is complete, and homes are closed on time.
Stephanie Ford: Stephanie Ford is known as the distressed property and short sale expert in Birmingham, and she's an excellent resource for home owners in the area facing foreclosure. In addition to short sales, Ford serves her clients with resales, new constructions, investments, and more. She's ranked among the top 5% of Birmingham realtors, and has sole more than $45 million in property over the last 11 years.
Celena Miller: As a real estate professional with more than nine years of experience, Celena Miller loves to help homeowners whether she's assisting buyers or sellers through the home sale process. She prides herself on a seamless transaction for every client. Those that have worked with Miller say that she makes the process of buying a home simple, and is extremely organized, efficient, and knowledgeable.
Terry Stiles Harrison: Owner of RealtyStyles, Terry Stiles Harrison values a client first philosophy in real estate. She makes it a point to listen to client goals, work professionally, and make sure that every action is completed with expertise and integrity. Harrison brings more than 10 years of experience to her clients, and places a high priority on ethical business practices that have allowed her to earn the trust of her clients over the past decade.
Brent Griffis: Realtor and co owner of List Birmingham, Brent Griffis is a veteran of Birmingham real estate with more than 10 years of experience. At the helm of List Birmingham, a flat fee full service real estate agency, Griffis fills a need for clients that value excellent selling service offered for less. Griffis takes pride in helping his clients make the best real estate decisions, and achieve their goals for buying and selling.
Greg Butler: As the broker and owner of Butler Realty, Greg Butler serves buyers and sellers of real estate in Birmingham. Though he's worked in real estate since 2004 to represent clients with the purchase and sale of single-family homes, his most recent focus has been on foreclosure properties. Butler's clients say it's clear that he really loves what he does, and he's one of the hardest working Realtors in Birmingham.
George Jackson: George Jackson is passionate about real estate, and with more than 11 years of experience, he's proven his commitment to excellence in real estate with a long track record of happy clients and sought after results. Jackson tirelessly works to keep his clients' best interest in mind, and is known for his honesty and knowledge in the Birmingham real estate market. Clients say he truly cares about them, is always happy to answer questions promptly, and has outstanding marketing skills.
Cynthia Ragland: Owner of Royal Realty & Associates, Cynthia Ragland leads a team of real estate agents with expertise in first time home buying, new construction, and more. In 2010, Ragland was named the first black female president of the Birmingham Assocition of Realtors, and supported area Realtors during a tumultuous time in the real estate market. In addition to her position as president, Ragland has won a number of awards for real estate success, including 2007 Realtor of the Year for the Birmingham chapter of the Women's Council of Realtors, and Business Woman of the Year in 2008.
David Lucas: Leader of Lucas & Associates, David Lucas is one of Birmingham's leading real estate agents with an excellent knowledge of the local community, outstanding customer service, and upbeat personality that results in frequently satisfied clients. And as a veteran police officer, Lucas vows to protect and serve clients in every real estate transaction.
Bill Waldrip: Bill Waldrip is the owner and broker of Canterbury Realty Group, a full service real estate company specializing in Birmingham real estate marketing. As an expert in the resale of single family homes, condos, and townhomes, Waldrip often finds that he becomes a real estate agent for life with his clients. He's well versed in negotiation, moving, and making smart real estate decisions, and has a hand in many developments in the Birmingham real estate market, including new construction and development in the area. Amazingly, Waldrip boasts more than 7,000 closed career sales, either personally or under his brokerage.
Andy Watkins: Andy Watkins is the owner and broker of Bob Watkins Realty, a company with more than 47 years of experience. As an experienced real estate professional, Watkins is committed to success for each and every client. Along with the Watkins team, Andy specializes in selling homes with smart advertising strategies, and he's an expert in managing foreclosure properties. Clients appreciate that he's easy to work with, always takes care of business in a timely manner, and that they can trust him to get the job done.