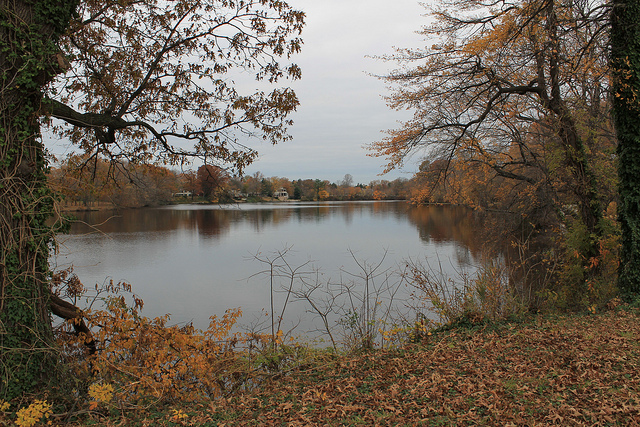 Dover is Delaware's capital, and though it is the second largest city in the state, it still has a small town feeling with a population of just over 36,000. The city is full of natural beauty, situated in the Delaware river coastal plain on the St. Jones River. Plus, there's plenty to do in Dover with Dover International Speedway, several area golf courses, the Schwartz Center for the Arts, and more. Dover is home to the Dover Air Force Base, and often, service members decide to buy homes in the area — some love it so much, they become permanent residents!
The city of Dover is growing quickly thanks to its relatively low cost of living and employment opportunities with the Kent County government, Dover Air Force Base, and manufacturing facilities for Kraft Foods and Procter & Gamble. Home sales in Dover are healthy, and if you want to buy or sell in this market, you'll need the help of a qualified Dover area Realtor.
We've identified the leading real estate agents in Dover. These agents are noted for their community involvement, incredible local knowledge, and history of satisfied clients. Any one of them would be a great choice for your next real estate transaction in Dover, but we want to hear your opinion. Use the poll at the end of this post to tell us which one you think is the best Realtor in Dover! But be sure not to wait, as the poll closes in 30 days.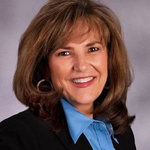 Terry Burns
Terry Burns has real estate in her blood. Her father, Walter Ellis, established Burns & Ellis Realtors in 1966, and she has continued the family tradition, becoming an owner in 1979 with her husband Tom. She has more than 36 years of experience in Dover real estate, and as a Dover native, it's tough to beat her incredible local knowledge, interest, and involvement in the community. Burns has been involved in the Dover community for several years, serving as a Central Delaware Chamber of Commerce board member, as well as positions with the Biggs Museum. Her clients report that she's professional, warm, and helpful, and enjoy that she is delightful to work with.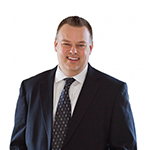 James Olson
James Olson has lived in Dover since 1997, when he arrived as an aircraft electrician in the Air Force. While still on active duty, Olson got started in real estate by building a rental portfolio, and in 2000, earned his real estate license. Now 15 years later, he has hundreds of happy clients that he works hard to represent. He keeps his clients' best interests in mind, only recommending the best homes, negotiating hard, being honest, and remembering that his client's satisfaction is the most important factor in every real estate transaction. Clients say that Dover and his staff have high standards and endless energy that make buying and selling homes with him a positive experience.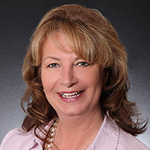 Renee Thompson
Owner of Lakeview Realty, Renee Thompson is proud to take a client first approach to real estate. She makes it a point to be accessible, listen and communicate well, and respond quickly to client needs. She is a native of Delaware, and lives on Moores Lake in Dover. Thompson is active in the local community as the secretary of the Dover Lions Club and a member of the Central Delaware Chamber of Commerce. She is also a recipient of the Melvin Jones National Award for Dedicated Humanitarian Services and was awarded the Kent Count Association of Realtors Good Neighbor Award for charitable work in the community. Thompson's clients love how attentive, patient, and encouraging she is, and say that her excellent customer service skills and down to Earth personality put them at ease.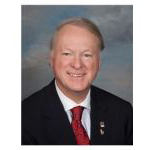 Mike Harrington
Owner of Harrington ERA, Mike Harrington opened his real estate business in 1979, and has grown it into a network of eight offices offering a full menu of real estate services to both commercial and residential clients. Harrington is deeply involved in Dover real estate, as well as the local community. He served two terms as president of the Central Delaware Chamber of commerce, and was named Small Business Person of the Year for both the Central Delaware Chamber of Commerce and the DECA. He continues to serve on the Delaware Real Estate Commission, and serves on numerous boards and service organizations in the area.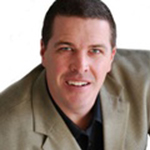 Erik Hoferer
Erik Hoferer has made real estate his career for more than 11 years, and he is proud to offer a high level of service to his clients as they buy and sell homes in the Dover area. He promises that no one will represent clients better or more professionally than him team. Hoferer brings a sense of excitement for first time home buyers, and he has an excellent track record of helping transitioning seniors as they move out of their home. He's also experienced in representing buyers in the purchase of new construction, and is an exclusive marketer of the Ryan Homes product line. Hoferer's clients say he is insightful, helpful, and offers a great experience whether you're buying or selling. They say his knowledge and experience helps their real estate transactions move smoothly, and the appreciate that he has surrounded himself with a team of qualified, helpful professionals.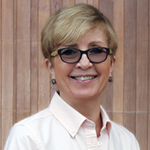 Kathy Sperl-Bell
As owner and broker of Active Adults Realty, Kathy Sperl-Bell specializes in helping seniors discover all that Dover has to offer. She became a licensed Realtor in 2001, and calls real estate her "Boomer career." Sperl-Bell holds designations including Seniors Real Estate Specialist, and is a past member of the Senior Advantage Real Estate Council. She primarily works with active adults and Boomer buyers, often those buying vacation homes or relocating to Delaware for retirement. Her clients appreciate her vast knowledge of the marketplace, and how helpful she is throughout the process from sales to closing.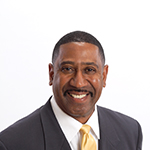 Louis Wright
Broker and owner of Key Realty, Louis Wright is proud to be a customer driven Realtor. He prides himself on offering exceptional service and achieving the results his clients are looking for. He specializes in representing clients in the sale of single family homes, as well as income properties. Wright has a number of designations that make him stand out as an exceptional real estate professional in Dover, including certifications as a Certified Buyer's Representative, Senior Real Estate Socialist, Short Sale Foreclosure Resource, and e-Pro. Wright also served as the president of his Home Owner's Association for two consecutive terms, and left one of the largest real estate franchises in the world as a top producing agent and team leader to start his own business. Wright's clients report that he is trustworthy, reliable, and dedicated, and they know they're in good hands with him.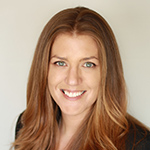 Bobbi Slagle
A Realtor since 2004, Bobbi Slagle is experienced and professional in the Dover real estate market. She is consistently recognized among the top 10% of Realtors for sales in Kent County, and enjoys a strong referral base from extremely satisfied clients. It's her mission to provide clients with the most positive real estate experience possible. Slagle holds a number of designations, including a lifetime membership in the National Association of Real Estate Brokers, Realtor.com's Internet Excellence Award, and designation as a Military Residential Specialist. She is a member of the National Association of Realtors Young Professional Network, and has been on the TREND MLS Board of Directors for two years and counting. Slagle's clients say she is a pleasure to work with, loyal, and always available with great advice. The have confidence in her abilities as a Realtor, and say her professional demeanor and diligence make every real estate experience easy.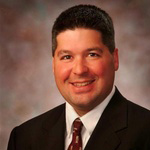 Bill Sladek
A real estate consultant with more than 18 years of experience, Bill Sladek offers a unique set of skills to buyers and sellers in Dover. He specializes in new home developments in New Castle, Kent, and Sussex counties. And with a background in finance and experience as a loan officer with USAA Savings Bank, Sladek is an expert in military relocation. He's helped thousands of service members with loans and first time home buyer programs, and he is especially helpful for those looking for real estate near Dover Air Force Base and other area military installations. Clients of Sladek's share that he is patient, knowledgeable, and extremely helpful. They say he is one of a kind, and is an expert at handling even the most unique challenges. Plus, he's great about helping clients take a look at all possible avenues while offering expert advice for the best choice.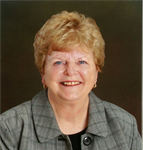 Carole Kisner
Carole Kisner and her team specialize in residential real estate and relocation services in Delaware. Kisner is a Delaware native, and loves to show clients what she enjoys most about living in the state. She is also an experienced, accomplished Realtor, as a top producing agent for more than 19 years, a past Realtor of the Year nominee, and in the top 3% of residential Realtors in the country. Kisner is very active in the Dover and real estate communities, serving as an active member and former president of the National Association of Realtors, a board member of the Kent County SPCA, USO volunteer, member of the Hartly Volunteer Ladies Auxiliary, and volunteering with the Delaware Hospice and Delmarva Blood Bank, and the recipient the 2009 Kent County Association of Realtors Good Neighbor Award. Clients say she exceeds their expectations, making the buying and selling process not just easy, but enjoyable.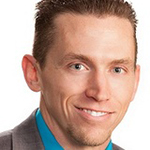 Paul Stitik
As owner and broker of PRS Real Estate Group, Paul Stitik is a leader in Dover real estate. His team specializes in residential single family real estate transactions, condominiums, and multi family properties, as well as commercial and vacant land real estate. Stitik is proud to go the extra mile to help his clients achieve their goals, and works diligently to make sure he has the best information to support clients as they make important real estate decisions. His clients say he makes buying and selling real estate in the Dover area a positive experience with a smooth process. They appreciate his local area knowledge, attentiveness, and patience, as well as his clear understanding of the buying and selling process.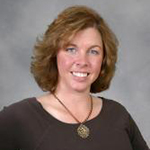 Tonya Leidich
Tonya Leidich is broker and owner of Totally Distinctive Realty Group. She has more than 16 years of sales and property management in Dover and surrounding areas. Leidich specializes in residential sales and property management, farm sales, first time home buyer programs, as well as VA & FHA financing programs. She is a Delaware native with an extensive knowledge of the Dover area and surrounding area, and works diligently to help her clients achieve their real estate goals.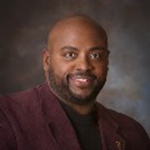 Jose Quinones
Delaware has been Jose Quinones' home since 1995. He loves all that Dover has to offer, especially biking and scenic drives, farmer's markets, restaurants, and local events. Quinones is proud to share this great local experience with his clients, plus promises to deliver an outstanding level of service with insider knowledge. Quinones is bilingual, offering services to Spanish speaking customers, and is also a Certified Military Residential Specialist. He is invested in the local community, and serves as a board member of the Rehoboth Beach Boys & Girls Club.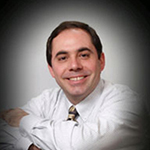 John Welcome
John Welcome got his start in real estate in land development and custom homes, but for nearly 10 years now, he's been helping buyers, sellers, and investors reach their real estate goals. He is an aggressive seller, offering a brochures box, web presentation, and other marketing resources for home sellers. Welcome is also an effective negotiator who will go to bat for you. He prides himself on being available constantly, and he works to make sure he is available for every inquiry, as it could lead to a sale. In addition to buying and selling homes, Welcome offers property management services. His clients say he is great at answering questions, knowledgeable, and responsive, and always goes above and beyond what other Realtors do.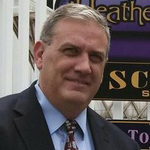 Scott Berry
Scott Berry has a great record of delivering results for clients buying and selling homes in Dover. Berry specializes as a buyer's agent, listing, agent, and works with foreclosures and short sales. He is committed to being honest, trustworthy, and knowledgeable about the Dover real estate market, and works to ensure that his clients achieve their real estate goals. Berry works with investors, first time buyers, and other real estate clients. Clients say he is a knowledgeable Realtor who is persistent, professional, and understands the market. They love that he's always available and helpful, and always seems to know the right thing to do when there's an issue that needs attention.
Let us know which Dover Realtor is the best!