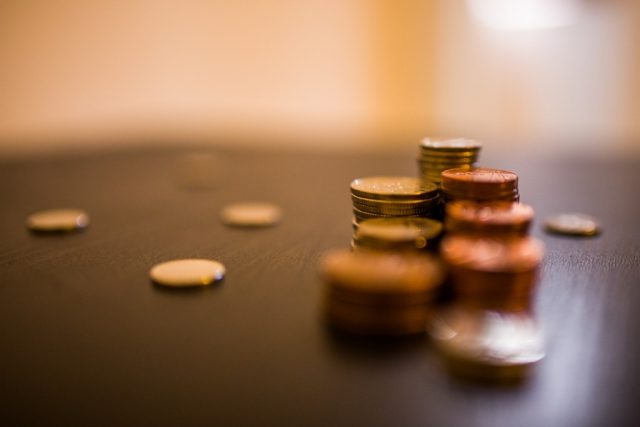 When your refrigerator or air conditioner breaks down, it's an emergency. And if you don't have a home warranty service contract, it could become an expensive emergency. But if you have a home warranty, getting your refrigerator repaired — or an entirely new refrigerator — might cost as little as a $60 service call fee. It sounds too good to be true, but it's not. Read on to find out why a home warranty is a sound financial choice for many homeowners.
How Home Warranties Work
A home warranty is a service contract that ensures your appliances and major home systems will be repaired or replaced quickly and at a low, predictable cost. When you have a problem with a covered item, you can simply call Choice Home Warranty's 24/7/365 claims hotline or submit an online request for service and pay a $60 call fee for the service. This fee remains the same regardless of the actual cost of the service and whether or not your appliance or system is repaired or replaced. The covered item will be serviced by a trusted prescreened service contractor within Choice Home Warranty's network. Without a home warranty, you may find yourself searching to find a reputable service company for hours and pay hundreds or thousands for a repair or replacement.
Cost of Repair or Replacement vs Cost of Warranty
Experts estimate that homeowners will spend about 1% of their home's value on repairs and maintenance every year. On a $300,000 home, that's $3,000 a year. Expenses can add up quickly and in the case of repairs to home systems and appliances, often take home owners by surprise, disrupting their lives — and their finances. While some of this expense is required maintenance like cleaning, servicing, and inspection, a significant portion is allotted to necessary repairs. Clearly, a $3,000 annual cost is significantly higher than the average home warranty service contract cost of $350 to $500, plus a reasonable $60 service call fee for each repair or replacement. This is a relatively small cost to hedge against potentially thousands of dollars in repair or replacement. Further, a home warranty service contract is an especially useful buffer for homeowners who lack an emergency fund to take care of home problems that inevitably pop up. If you have a serious problem with your home, you're likely to experience significant savings with a home warranty service contract. An air conditioner unit typically costs between $165 and $494 to repair, and between $3,698 and $7,152 to replace. Most homeowners spend between $203 and $799 to repair a water heater, or between $689 and $1,193 to replace a water heater. These costs are often significantly higher than the annual cost of a home warranty service contract and can really pay off for homeowners who have invested in this protection. Most home appliances have an average life expectancy between 10 to 19 years, with many on the lower end. Your dishwasher and garbage disposal, for example, are only expected to last 10 years, and your washer or microwave 11 to 13 years. As appliances age, they require more repairs and can become costly to maintain. A home warranty can help stop the high cost of living with older home appliances.
Who Benefits From a Home Warranty?
Home warranties are a good idea for most homeowners, but there are certain types of homeowners who may find that a home warranty service contract is an especially smart move. Home warranties are ideal for:
New homeowners buying a used home: Remember that if you're buying a used home, every component of the house is a used item. They may not be covered under manufacturers' warranties, and it's a good idea to get extra assurances for these items that you can't be sure of. Additionally, new homeowners are likely to be low on cash after closing and unprepared to take on expensive repair items. A home warranty can protect new homeowners against costly repairs at a time when they are the least affordable.
Homeowners with older homes, aged appliances, or aged systems (or all of the above): Choice Home Warranty offers home warranty coverage regardless of the age of your home, appliances, or systems. As long as they are in good working order and well maintained, these items are covered under your agreement. Homeowners with appliances or systems nearing the end of their lifespan (10 to 19 years old) would be smart to invest in a home warranty service contract, as repair or replacement becomes inevitable as appliances and systems age.
Homeowners who aren't handy: Some homeowners are DIYers and prefer to take on repair or replacement projects with their own two hands whenever possible. But others just aren't prepared to take on repair or replacement projects independently and need help from qualified repair personnel from a home warranty service contract for most jobs.
Former renters: One of the perks of rental life is that any time there's a problem with your rent house, all you have to do is call your landlord to get it taken care of. For new homeowners who are accustomed to this luxury, a home warranty company can fulfill a similar role.
Home sellers: Homeowners who are preparing to put their home on the market may greatly benefit from a home warranty. Not only does a home warranty protect you from the cost of home repairs during the sales process, it can also help you sell your home faster and at a higher price. Experts report that homes that offer a warranty will sell 11 days faster and for an average of $2,300 more than homes without a home warranty. Home warranty contracts can be transferred to the new owner to offer peace of mind and a great sales incentive.
Your Responsibilities as a Home Warranty Customer
If you're buying a home warranty, you should be prepared to follow the requirements set in your home warranty service contract. That means carefully reading your contract, performing standard maintenance, and considering a home inspection before starting coverage.
Read your contract carefully: Go over your entire service agreement to make sure you fully understand what's covered and what's not, as well as what you as a homeowner are expected to do under the contract. You're likely to be required to adequately maintain appliances and systems and request service. Your contract will also tell you specifically which items are covered and any limitations that may be placed on your coverage. Reading your contract can help you understand what you'll be able to get out of your coverage and avoid disappointment in the future.
Get a home inspection: If you're buying a home, you're likely to have a home inspection performed prior to closing, but if you're buying a home warranty on an existing home, it's a good idea to go ahead and get another inspection completed before starting your coverage. With a home inspection, you can determine which items in your home have been properly maintained and which ones have a pre existing condition. This is especially useful when submitting claims, as it will be clear whether the item was in good working order before the warranty coverage began or not.
Perform standard maintenance: Home warranty service contracts only cover appliances and systems that are maintained according to manufacturer's standards. That means if you forget to clean your air conditioner's coils or flush your hot water heater tank, claims that you submit for these items may be denied because they weren't properly maintained. If you're not handy enough to take care of maintenance tasks on your own, you should hire professionals who can help.
What Your Home Warranty Won't Do
While home warranties are ideal for protecting homeowners from the high cost of repairs, it's important to remember that they aren't without their limitations. Service contracts come with specific restrictions, so home owners should be careful to follow requirements and make sure that covered systems and appliances remain under contract. Home owners should not expect a home warranty service contract to:
Fix what's already broken: Home warranties cover the repair and replacement of items in good working condition that break down due to normal wear and tear. That means your home warranty won't fix what's already broken. If you buy a home with a failing air conditioner or dishwasher that just won't clean, don't count on a repair or replacement under your home warranty.
Cover pre existing conditions: Similarly, home warranties will not cover pre existing conditions. That means a water heater that was already showing signs of abuse or failure to maintain the appliance when you bought the home or started your home warranty coverage will not be repaired or replaced by your home warranty company. However, a water heater that was in good working condition from the start will be taken care of.
Repair or replace items that are not maintained: Items that have been abused or poorly maintained will not be serviced, either. As a homeowner, it is your responsibility to make sure that every covered appliance or system in your home is maintained to manufacturer's specifications. That means keeping up with scheduled cleanings, service dates, and inspections. Click here to learn more about important seasonal home maintenance tips.
Replace items that can be repaired: Your home warranty will always attempt to repair items before replacing them. If you prefer to replace an old unit rather than complete necessary repairs, you will be responsible for the cost. However, if your service contractor determines that the item is beyond repair, your home warranty will provide a replacement, or write you a check for the cost of replacement so that you can buy a new unit of your choice.
Send your favorite repairman: Choice Home Warranty maintains an extensive network of professionally qualified service contractors. When a service call is required, the first available contractor will be sent to take care of your problem. This ensures fast service, but it means you won't be able to choose your favorite company or even request which repairman will be sent to help you. However, every contractor is held to high service standards and is licensed, insured, bonded, and screened by Choice Home Warranty for excellent service.
Is a home warranty worth it? For many homeowners, the answer is yes. If you'd like to protect your home investment against the high cost of repair or replacement contact Choice Home Warranty to get a quote for home warranty coverage.