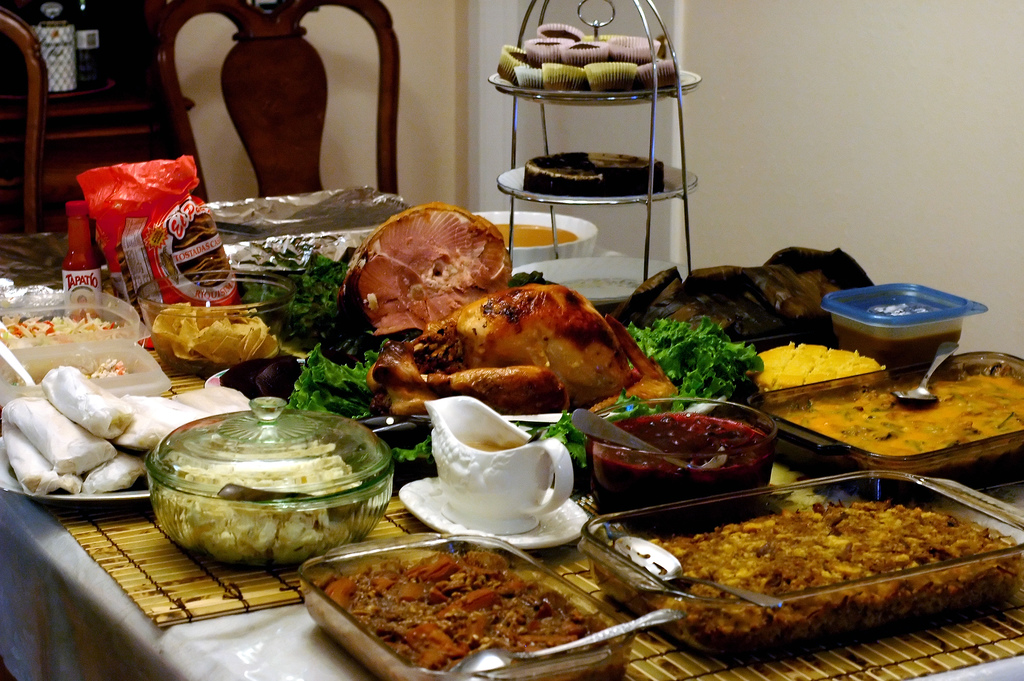 Now that we have announced the winner of our Best Fall Decor photo contest, its time to announce our net photo contest.
As we begin the holiday season, we love seeing people open their homes for their families for a wonderful day on Thanksgiving, of not only spending time with their loved ones, but some great food as well.  We will not be judging on professional photography of table settings, but rather great looking food sitting on a table, that is ready to be devoured by a hungry family.  Please feel free to include family members in the photograph.  The contest will run through December 2.
If your photo is selected as the lucky winner, you will receive a $50 Amazon gift card, as well as featured on our website, so you can boast to everyone that you had the best looking Thanksgiving spread.  When you are ready to enter, please send your picture with the subject of "Thanksgiving" to kelley@choicehomewarranty.com.  We wish everyone the best of luck, and most importantly wish you a very Happy Thanksgiving with your family and friends.