"Quick service, experienced contractors and great customer service are the reasons we will stay with Choice Home Warranty."
"We were back in business in no time at all."
"Having a home warranty with CHW gives me peace of mind!"
"This is one of the best policies we could have on our home. Thanks!"
"Choice Home Warranty went over and above the call to duty in helping honor a weekend emergency service repair."
"I would recommend Choice to anyone that is considering a warranty service provider."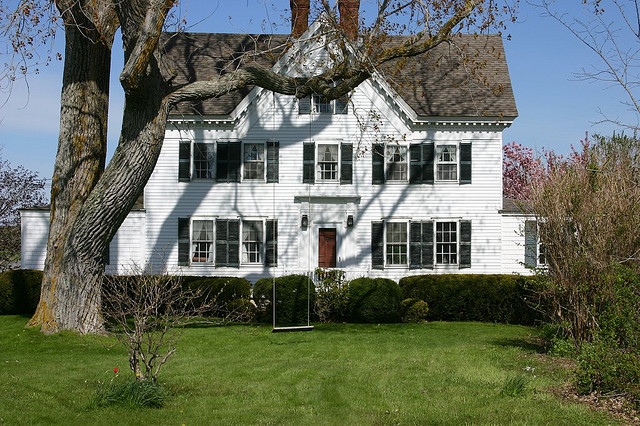 These are just a few of the kind words our customers have shared with us. Choice Home Warranty is proud to protect homes with fast, courteous service, and it shows. Read what our satisfied customers have to say about the Choice Home Warranty service:
We opened two different claims and within 24 hours, I had a contractor out to my home and replaced my thermostat. Quick service, experienced contractors and great customer service are the reasons we will stay with Choice Home Warranty.
-Jeff Rawlinson
Our garbage disposal went out on a Sunday, so I called CHW with our claim. They put me in touch immediately with a technician, and I arranged for them to come to our home on my schedule to fix the problem. AWESOME!
-Gayle Snowden
Our dryer stopped working Sunday night in the middle of doing laundry. We filed our claim on the website that night, it was very easy. Monday morning we received the contact information for the repair company and made an appointment for Tuesday morning. The repairman was prompt and professional. He had the part on his van so we were back in business in no time at all.
-Ann-Marie Holland
From the very first phone call until all problems have been addressed the customer call is outstanding. Concerns not only for the problem at hand but for me personally make this an wonderful company to deal with.
-Simone Wollam
Choice Home Warranty handled my claim quickly and efficiently. Having a home warranty with CHW gives me peace of mind!
-Michelle Davenport
Outstanding service. Submitted the trouble call at 08:00am and the repairman was at the door by 10:30am. The repair took over 3 hours plus parts but I only paid the $45 service call fee.
-Rodolfo Soriano
After waking up to no heat and filing a claim online, I received calls from Choice and the service company. The repair was made and we had heat before noon.
-Michael Henry
When we noticed water on the garage floor, coming from the hot water heater, we were afraid it would cost an arm and a leg to get it fixed. I called Choice Home Warranty and the work was done within 3 hours. What a blessing! And, it only cost us the nominal service fee of $45.00. This is one of the best policies we could have on our home. Thanks!
-Ila Reason
Choice Home Warranty went over and above the call to duty in helping honor a weekend emergency service repair. Many companies may look for wiggle room to get out of paying for services rendered. The process not only works with CHW but is also efficient. My deepest thanks and appreciation.
-Ken Scullin
I have been with Choice for nearly 2 years now and I am very satisfied with the response to my calls and the services provided. I would recommend Choice to anyone that is considering a Warranty Service provider. The price is right and the service is good to excellent.
-Ray Boytim
Find more Choice Home Warranty reviews on our website.