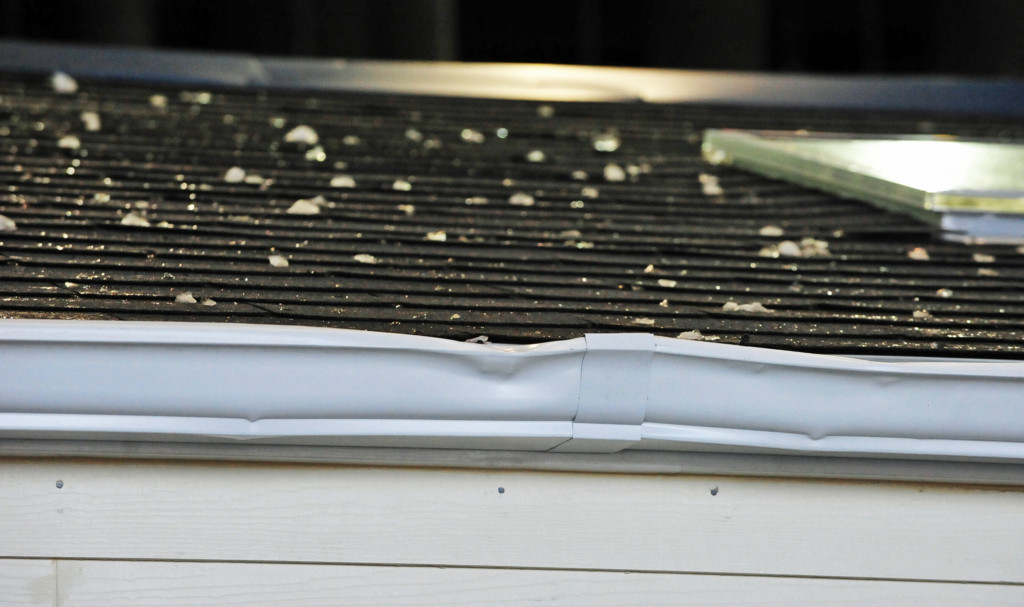 Homeowners' insurance is necessary coverage for every home. But this necessary coverage can also be unnecessarily expensive if you're not careful. Insurance rates can be influenced by a wide variety of factors, including your credit score, the local fire station, even the pool or trampoline in your back yard. And you could be paying too much for your homeowners' insurance if you have factors that raise your insurance rates.
In this resource, you'll learn everything you need to know about homeowners' insurance rates. You'll find out how much most homeowners pay for their insurance, common claims and how much they usually cost insurers, and how often homeowners submit claims. But more importantly, you can learn what insurers look at when determining your insurance rates, including factors that can raise your rates. Plus, you'll find tips for what you can do to reduce the cost of your homeowners' insurance rates.
Homeowners' Insurance By the Numbers
Homeowners' insurance is a $70 billion dollar premium industry in the United States. Nearly every American home has a homeowners' insurance policy and most homeowners will pay about $1,000 per year for insurance coverage. Want to know more? Check out these statistics on homeowners' insurance.
Almost every home in America is insured. 95 percent of homes in the United States are insured. Mortgage companies typically require that homeowners maintain a quality home insurance policy for the life of the loan. (Enhance Insurance)
On average, Americans pay $1,096 in annual homeowners' insurance premiums. (Insurance Information Institute)
Florida home owners pay the highest homeowners' insurance premiums at an annual rate of $2,115. In fact, most of the Gulf Coast region pays higher homeowners' insurance premiums than the rest of the country. Texas homeowners pay an average of $1,837 (ranked second), Louisiana homeowners pay an average of $1,822 (ranked third), and Mississippi homeowners pay an average of $1,395 (ranked fifth). (Insurance Information Institute)
Homeowners in northern states and the Midwest tend to pay less for homeowners' insurance. Idaho homeowners pay the lowest at $561, Oregon homeowners pay an average of $568, and Utah homeowners pay an average of $609. (Insurance Information Institute)
Homeowners that live in an area with significant storms will pay more for home insurance. Areas with significant storm activity pay about 2 percent more on average for homeowners' insurance. (Peachstate Insurance)
Homeowners' insurance rates typically go up each year. In recent years, they have increased by five percent or more. In 2012, rates increased 5.6 percent, while they went up 6 percent in 2013. (Insurance Information Institute)
Even as rates go up, homeowners may not be paying enough. 64 percent of homes are underinsured. (Enhance Insurance)
Most homeowners do not file a claim on homeowners' insurance in any given year. In 2014, only 5.3 percent of insured homes had a claim. (Insurance Information Institute)
Property damage is the most common type of claim, accounting for 97.3 percent of homeowners' insurance claims in 2014. This figure includes theft. (Insurance Information Institute)
Fire, lightning, and debris removal is the most severe claim, averaging $39,791 per claim. Bodily injury and property damage is the next most severe at $20,453 per claim. Wind and hail, water damage and freezing, and all other property damage are typically well under $10,000. (Insurance Information Institute)
Wind and hail claims are the most often submitted claims with a frequency of 3.13. Water damage and freezing have a frequency of 1.86, and all other property damage has a frequency of .99. (Insurance Information Institute)
About 2.1 million burglaries occur in the United States each year and 74.5 percent of them are residential. Burglaries typically have an average property loss of $2,230. (Ameriprise Financial)
About one in 15 insured homes has a claim each year. (Insurance Information Institute)
Lighting strikes are not as rare as you might think. About one in 265 homes has a property damage claim related to fire and lightning each year. (Insurance Information Institute)
State Farm, Allstate, and Liberty Mutual are the top three writers of homeowners' insurance by direct premiums written. Combined, these three insurance companies make up more than 35 percent of the market share. (Insurance Information Institute)
Poisoning is by far the leading cause of unintentional injury death at home, making up 51.4 percent of claims. Falls (29.4 percent) and flames or smoke (3.5 percent) are the next highest. (Insurance Information Institute)
Hail storm damage can reach up to $1 billion annually, though a particularly damaging Kansas City hail storm in 2001 caused $2 billion in damage. Homeowners who live in locations where hail storms and tornadoes are prevalent pay more for their home owners' insurance coverage. In face, in Colorado, about half of homeowners' insurance premiums go to coverage against hail and tornadoes. (Insurance QnA
Most fire-related homeowners' insurance claims start in the kitchen. Each year, an average of 154,7000 homes are damaged by fires using cooking equipment, adding up to $724 million in damages each year. (Insurance QnA
Water leaks in homes account for about 23 percent of all property losses suffered by homeowners. Leaks and water damage are primarily caused by freezing pipes and plumbing failures. Up to 93 percent of damage caused by leaks could be avoided with a system in place to detect leaks. (Insurance QnA
How Insurers Determine How Much You Should Pay for Homeowners' Insurance
When determining your rate for homeowners' insurance, insurance companies look at a number of different factors that can indicate the potential for loss, cost to remedy losses, and more. These include:
The size of your home, specifically square footage, as well as any additional structures such as a garage
Home construction, materials, and home features including roof type
Age of the home including the age of home systems including plumbing, HVAC, and electrical
Number of people living in the home
Location of the home factoring in the likelihood of damage due to a disaster such as hurricane, tornado, hail, wind, or wildfire
Neighborhood crime rates
Coverage level
Replacement cost including local building cost
Fire protection
Pets
Factors That Can Increase Your Homeowners' Insurance Rates
While basic factors look at pretty broad information, there are other factors that may seem insignificant, but can dramatically increase your homeowners' insurance rates. And while something like the breed of your dog or the trampoline in your backyard may not seem like a factor that can make you pay more for homeowners' insurance, they can be important.
Filing a Claim
It hardly sounds fair that you could be asked to pay more for your insurance simply for using it, but that's the reality of homeowners' insurance. Insurers know that policy holders who have made a claim in the past are likely to make another claim in the future.
A history of frequent insurance claims can raise your homeowners' insurance premiums significantly. You may be subject to an increase or even a non-renewal or cancellation of your policy if your insurer determines that you represent too much of a risk.
This shouldn't scare you off from filing an insurance claim if you truly need it. Dealing with $20,000 in hail damage is tough to swallow and you shouldn't fear making a claim for major losses, especially if you rarely file claims at all and you're an otherwise upstanding policy holder. But think twice about making multiple claims, especially small ones, within the same year or even few years. Insurers typically raise rates in policy holders with a history of frequent insurance claims, not those who infrequently make claims when it's really worth it.
Calling About a Claim
Homeowners may not be surprised to find out that filing a claim can raise insurance rates. But even if you simply call and decide not to file a claim, your rates could go up.
Consider this situation: your home is damaged and you're not sure whether it's covered on your policy. You call your insurance company to find out, but decide not to file a claim because your coverage is lower than your deductible. You may consider the matter closed, but your insurance company does not.
The query is likely to be recorded with details of the damage, even if you make no claim. The damage will likely be reported to your Comprehensive Loss Underwriting Exchange (CLUE) report, which is similar to a credit report for insurance. Queries typically stay on your CLUE report for seven years.
While a single phone call should not cause a problem for your insurance rates and ability to obtain insurance, more than a few can be troublesome. If insurers see a number of queries on damages, you could face a higher premium at renewal or even a non-renewal of your policy.
Owning an Expensive Home
It should be no surprise that owning an expensive home will cost you more when it comes to homeowners' insurance rates. Everything costs more in an expensive home, and that means insurers will have to pay more to repair or replace your home than they would a more modestly priced home. The more expensive a home is, the more it will cost to insure.
Your Credit Score
In most states, insurance companies are allowed to use your credit history when determining rates for homeowners' insurance. Your credit score reflects your responsibility and how well you pay your bills. Insurance companies know there is a strong connection between people who responsibly pay their bills and those who make a claim. Typically, homeowners with a good credit score are less likely to make a claim, while a policyholder who is behind on bills may be more likely to file a claim. Homeowners with bad credit scores may pay rates that are double that of homeowners with good credit scores, so this factor can be significant.
The Age of Your Home and Materials
As your home gets older, particularly your roof, materials can become more susceptible to damage and deterioration. Newer homes are often easier to repair and less subject to damage. And new homes have newer systems, such as plumbing that's less likely to break down and cause water damage. They may also be built to higher construction standards than older ones. Older homes may be more costly to repair not just because they're more susceptible to damage, but because they may need to be repaired with materials that can be difficult to find. Insurers know that this may make replacement costs go up, so your homeowners' insurance premiums will rise as well.
Home Remodeling
Improving your home adds to the value of your home. And when the value of your home increases, so does the cost to replace it. Homeowners' insurance companies will take into account that after a major renovation project, it will be more expensive to rebuild your home to its current state in case of a loss. This can lead to an increase in your homeowner's insurance premium, but your home won't be underinsured.
Recreational Equipment
Owning a pool, treehouse, or trampoline is fun, but these pieces of recreational equipment can also be dangerous. You may be held liable if anyone is injured or dies while using the equipment on your property. Simply owning this equipment can make your homeowners' insurance premiums increase.
Home-Based Businesses
Typically, homeowners' insurance coverage is limited to personal property with very limited coverage for business equipment. If you work from home or have a business based out of your home, you may need additional coverage. And if you have customers come to your home to conduct business, you could have liability and property loss risks not covered by your home owners' policy. This may require you to add an endorsement or separate business policy for your home.
Ownership of a Potentially Aggressive Dog
In the first half of 2012, one out of three homeowners' insurance liability claims was for a dog bite. Due to rising medical costs related to the treatment of dog bites, the cost of this claim continues to rise. Insurance providers may hesitate to provide homeowners' insurance coverage, or raise rates, for homeowners with dogs including wolf hybrids, huskies, malamutes, German shepherds, chows, rottweilers, and pit bulls. However, some states prohibit insurance companies from denying coverage based on the breed of pets.
Living Too Far from a Fire Station
Insurers want to know that if there's a fire in your home, the fire department can get there quickly to put it out before your home becomes a total loss. If you live more than five miles from a fire station, you may be subject to higher homeowners' insurance rates. Insurers also want to know how well your local fire department can handle emergencies, so they'll look into whether you have a professional or volunteer department as well as fire district ratings when determining your homeowners' insurance rate.
Owning a Vacation Home
Vacation homes are typically more expensive to insure. It hardly seems fair, but insurance companies know that if you're not spending a lot of time in your home, you're less likely to be able to spot problems before they become serious issues that would warrant a claim. Burglars are more likely to hit a mostly unoccupied vacation home, and water leaks may go unnoticed for weeks or months. If you're renting your home out with a service like AirBnB, don't plan on renting it out for more than 90 days a year. Once you cross that threshold, your vacation home is considered a business and you may not be covered for claims on the property under your personal homeowners' insurance policy.
Neighborhood Crime
If you live in a high crime area, or your neighborhood has been recently targeted by burglars, your insurance company will probably be justifiably nervous about potential burglaries in your home. Property damage claims related to theft are one of the most common homeowners' insurance claims, and if you show an increased risk of this claim, your rates will be increased accordingly.
Lapses in Policy
If you don't renew your insurance coverage and let your policy lapse, insurers could see that as a sign of risk and subsequently charge you more for your homeowners' insurance premiums. It's a good idea to pay your premiums on time and keep your insurance coverage current.
How to Reduce Your Homeowners' Insurance Rates
While some factors that raise your homeowners' insurance rates are beyond your control, like burglaries in your neighborhood, or the age of your home, there are some factors where you can make smart changes to save on your rates. If you're looking for ways to reduce your homeowners' insurance premiums, try out these tips.
Maintain a good credit rating: Insurance companies typically use credit information when determining rates for homeowners' insurance. If you have a poor credit rating, you could end up paying more for your homeowners' insurance. Protect your credit by paying bills on time, only using the credit you need, and keeping balances low. It's a good idea to regularly check your credit report to identify problems and report any inaccuracies that may be taken into account with insurers.
Don't file small claims: Homeowners' insurance is for major incidents, not wear and tear. If your deductible is $500, don't bother filing a claim or even calling about $750 in property damage. It's just not worth the potential increase in rates. Save your claims for when you really need them, like a hail storm that takes out your brand new roof.
Make your home as fireproof as possible: Add a fire sprinkler and fire alarm to your home and be sure to keep a fire extinguisher handy. It also helps if you live near a fire station, and it's best if the fire service is professional rather than volunteer staffed.
Install disaster-resistance measures: Installing storm shutters, retrofitting your home for an earthquake, or buying stronger roofing materials can better prepare your home to stand up against serious disasters. Some insurance companies will lower your premiums if you make these improvements to your home and lower their risk.
Get a home security system: Burglaries and fires make up a significant portion of claims home insurance companies have to pay out every year, so if you take steps to mitigate losses from fire or burglary, you may be rewarded with a significant discount. Using a burglar alarm, smoke detector, or dead bolt locks can result in a discount of up to 20 percent on your homeowners' insurance premiums. Additional discounts may be available for homes with an alarm that is connected to police, fire, or other monitoring stations.
Ask about special discounts: Homeowners' insurance companies may have discounts available that you're not aware of, such as special rates for retirees of employees of certain companies.
Update your home's systems: Older homes are often charged more for homeowners' insurance because their systems are more likely to break down and cause a problem, such as a roof that is significantly damaged during a hail storm, or old pipes that burst and flood your home with water. If you update systems including your air conditioning, plumbing, electrical, and roof, be sure to tell your insurance company, as you may get a break on your homeowners' insurance rates.
Get a security inspection: Many insurers will offer you a discount if you work with your local police department or constable to make security improvements to your home. An officer can come out to your home, inspect it, and make recommendations for improving your security. You can then make those changes and get another inspection and submit the report to your insurer for a discount.
Carry a higher deductible: Homeowners' insurance is really just for significant losses, even disasters. That means you probably shouldn't go through your insurance company to handle a $500 window fix, for example. But a major leak that causes $10,000 or more in damage is worth a claim. If you're able to raise your deductible to $1,000 or higher, you will typically save on your monthly homeowners' insurance premium. And you'll also be less tempted to file small claims that could put you at risk of a higher premium in the future.
Stay current on premiums: Pay your premiums on time and maintain continuous coverage, avoiding lapses in coverage, to indicate to insurers that you're a responsible homeowner.
Shop around annually: When it's time to renew your policy, consider your coverage, property value, and current situation. It's a good idea to make sure you have the right amount of coverage. And by shopping around and asking for quotes from multiple insurance companies, you could save significantly on your premiums. Be sure to compare apples to apples, looking at the same coverage and deductible levels. And don't forget to ask about multi-policy discounts and other ways they can help you lower your premiums for homeowners' insurance.
Investigate prior losses before you buy a home: If you're in the process of purchasing a home, you should know that claims made before you buy the home can influence your rates. A home with multiple claims within a few years may be labeled as risky regardless of who is living in it. And if there are unresolved issues, you could be stuck paying higher rates. When buying a home, ask for a copy of the home's loss history report with disclosure statements to get a record of the claims filed within the past five years.
Talk directly to an agent: It's convenient to apply for coverage online, but an insurance agent can really help you get the best deal. Speak with a licensed insurance agent to discuss your needs. They can help you get the right amount of protection and even identify discounts that you might not have been aware of otherwise. You can also talk to them about potential scenarios you want to investigate, like how much you might save if you update aging home systems like a roof that's more than 15 years old.
Take advantage of multi-policy discounts: While it's a good idea to shop around for the best rate on your homeowners' insurance policy, keep in mind that it can pay to combine your auto and home insurance, even life insurance. Most companies will take up to 15 percent off of your premium for buying two or more policies from them. Of course, you should make sure that the combined price of your policies including discounts will be lower than getting each coverage from separate companies.
Maintain your policy: Insurance companies love loyal customers and often reward long-term policy holders with a reduction in premiums. Loyalty discounts typically kick in around three years and may increase after six years or more.
Complete a home inventory: While a home inventory may not help you save on home owners' insurance premiums, it can help you to more accurately recover losses. Only about 50 percent of home owners have prepared an inventory of their possessions to document losses. Your home inventory should include a list of your belongings along with video or photo evidence. Record model or serial numbers, keep receipts for purchases of value, and remember to record upgrades to your home as well.
Photo by Flickr user statefarm