Some of the best ideas for home improvement aren't found on home improvement shows or magazines: they're on Facebook! Home improvement communities on the social networking site are a great place to find inspiration, project ideas, and tips for making it all come together. Check out these Facebook pages for home improvement to discover some of the best communities for learning and sharing home improvement resources.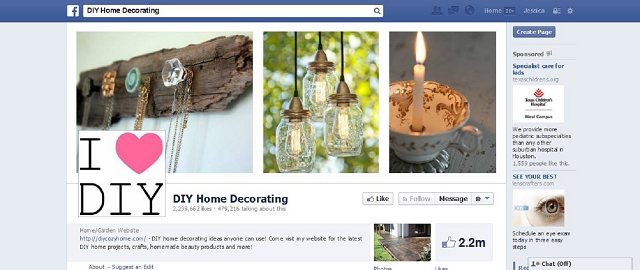 Make your home cozy in this DIY Facebook community. You'll find DIY home decorating ideas that anyone can use, with home projects, crafts, and more.
2. Home Construction & Improvement: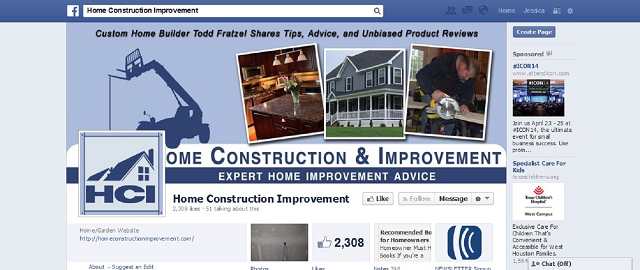 Get expert home improvement advice from custom home builder Todd Fratzel. He shares tips, advice, and product reviews with followers of the Home Construction & Improvement Facebook page. Find recommended books for homeowners, a basement insulation guide, tips for using a backup generator, and more.
3. DIY Home Hacks: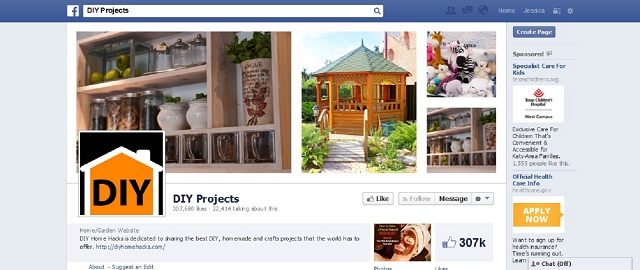 Find projects like a make your own pallet table, DIY bookshelves, tree growing, a porch swing and more on this DIY Facebook community page. It's a great place to find creative ideas for home improvement.
4. Home Show Radio: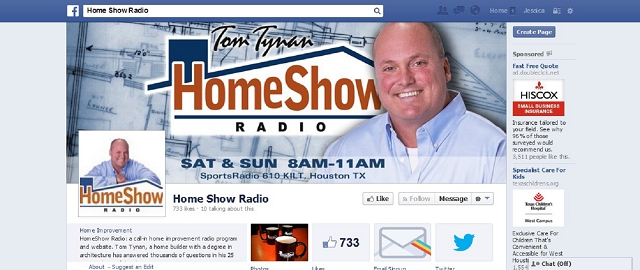 Join Home Show Radio host and home builder Tom Tynan on Facebook, where you can learn about smart home improvement investments, maintenance, and adding space in your home.
5. DIY Home World: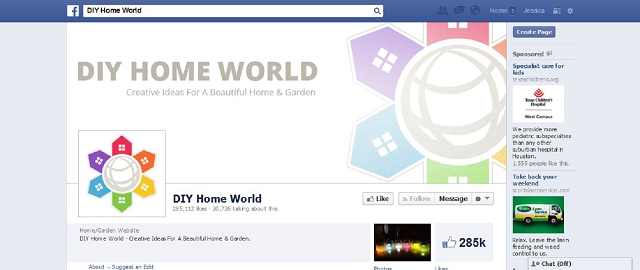 Get creative with home improvement on the DIY Home World Facebook page. This community offers creative ideas for a beautiful home and garden, including organizing ideas, new uses for everyday items, and fail proof food crops for beginners.
6. Woodworking for Mere Mortals: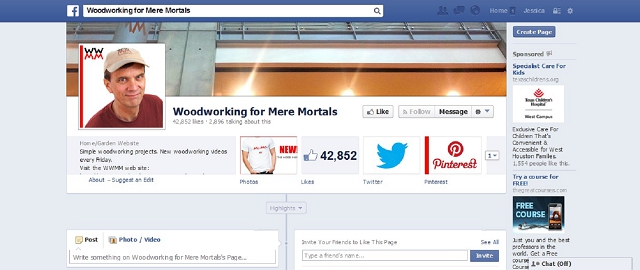 On the Woodworking for Mere Mortals Facebook page, you'll find simple woodworking projects that even beginners can do. Every Friday, the page shares new woodworking videos, just in time for weekend projects! Follow along and get inspired by photos of completed woodworking projects from the Woodworking for Mere Mortals community.
7. Garden Guides: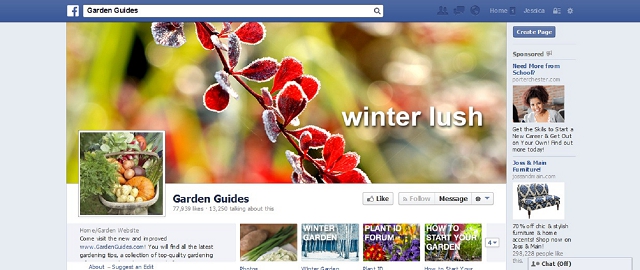 Enjoy your garden year round with tips from the Garden Guides Facebook page. Learn when to plant, how to maintain, and find great recipes for using up your harvest.
8. My Home Ideas.com: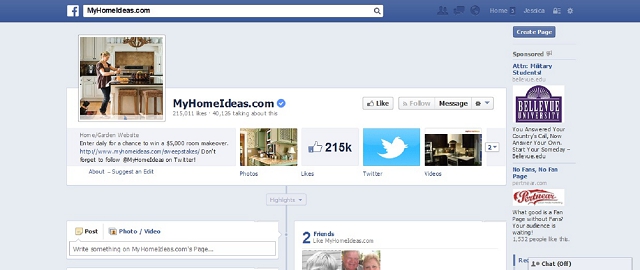 Follow the MyHomeIdeas.com Facebook page to find great ideas for home improvement. Learn how to tackle storage problems, take on tight space makeovers, and get your lawn ready for spring.
9. I Love Gardening: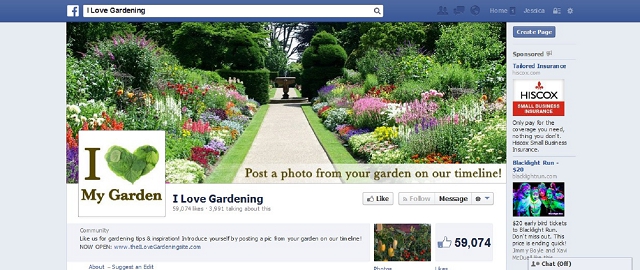 Do you love gardening? Show it on this page! Share photos from your garden and enjoy checking out what others have done in theirs. This page is a great source for gardening inspiration, tips, and great ideas.
10. MyFixitUpLife: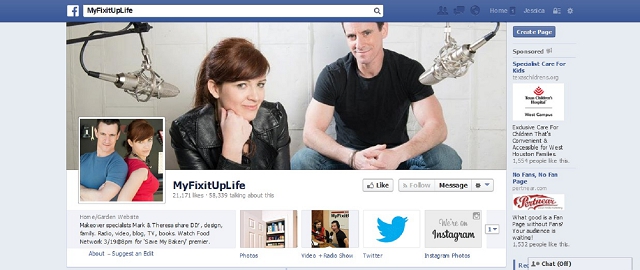 Stay up to date with home makeover specialists Mark and Theresa on MyFixitUpLife. They share DIY, design, and home improvement tips and resources, as well as a video and radio show. Find out how to build a power pantry, follow hot kitchen trends, and amazing woodworking projects.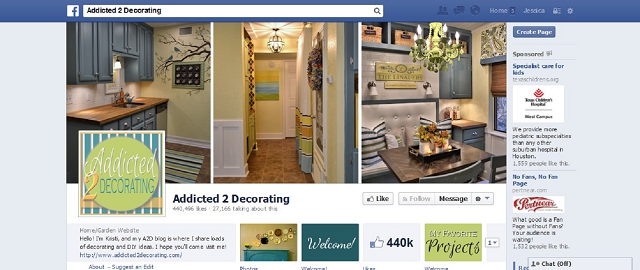 Follow this self-proclaimed decorating addict on Facebook for the latest in creative decorating and DIY ideas. Great finds include a built from scratch fireplace, creating faux bricks, and making over furniture.
12. The Wood Whisperer: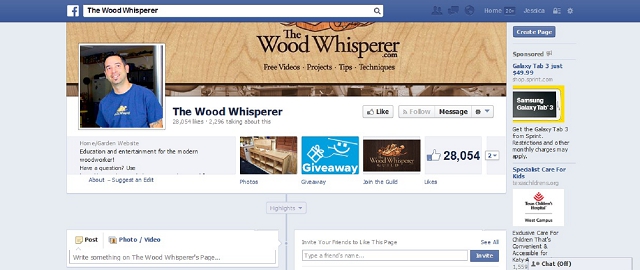 Impressive projects, great woodworking ideas, advice, and entertainment abound on The Wood Whisperer's Facebook page. Stay tuned to view the latest project videos on this woodworking Facebook community.
13. Gardening Know How: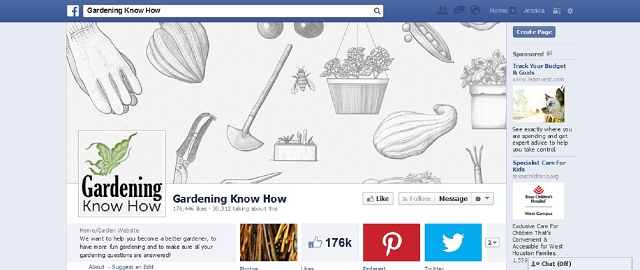 Follow this gardening Facebook page to improve your gardening knowledge. Gardening Know How will teach you how to become a better gardener, and how more fun in your garden.
14. My Repurposed Life: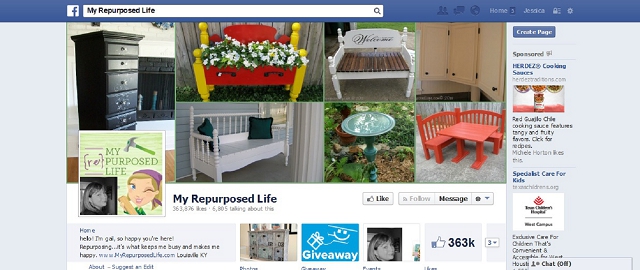 Make the most of what you've got at home by repurposing! Follow this home improvement Facebook page to learn how you can repurpose just about anything around the home.
15. TenList.com | Home Improvement: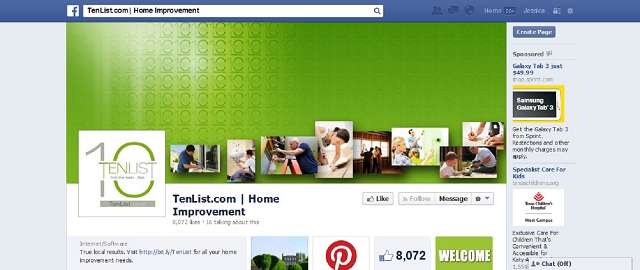 In over your head on a home improvement projects? Get some help with TenList.com's home improvement Facebook page. You can also stay on top of advice and trends in home improvement with TenList.com's blog shares on the page.
16. Remodelaholic: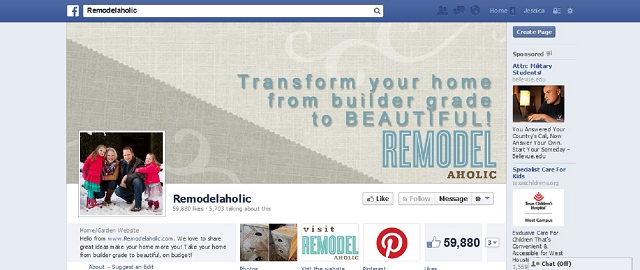 Personalize your home with inspiration from the Remodelaholic Facebook page community. This page has great ideas for transforming your home from builder grade to beautiful, with custom furniture, remodel updates, and room makeovers.
17. DIY Projects World: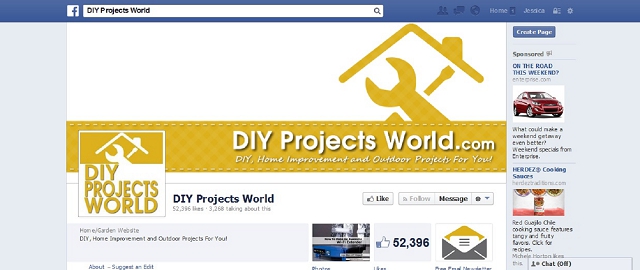 Find an endless supply of DIY projects for the home on DIY Projects World. This home improvement Facebook page has loads of outdoor projects, home improvement ideas, and more, all within reach of DIYers. Find out how to build your own solar power system, fire pit, and more.
18. Home and Stone: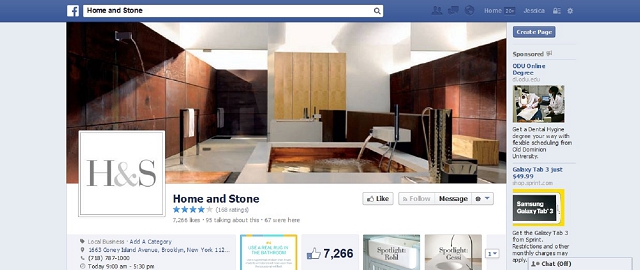 Follow home improvement design trends on the Home and Stone Facebook page. The page offers design tip inspiration, and ideas for improving your bathroom and other functional areas in your home.
19. HomeDSGN: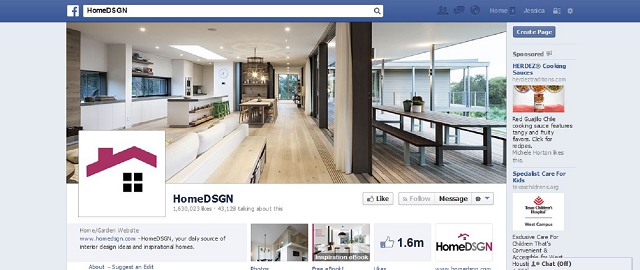 Find a daily source of inspiration for interior design from the HomeDSGN Facebook page. This page features incredible architecture and great ideas for design.
20. Remodelista: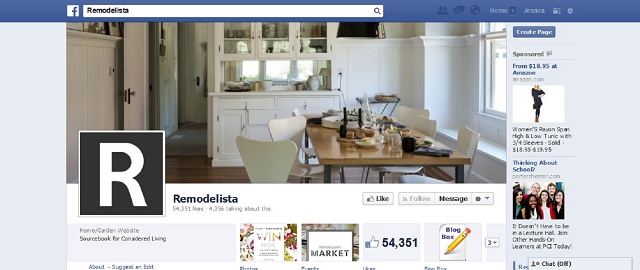 Explore remodeling eye candy, design, and happiness at home with Remodelista's Facebook page. This is a great resource for inspired living and home improvement.
21. Gardenista: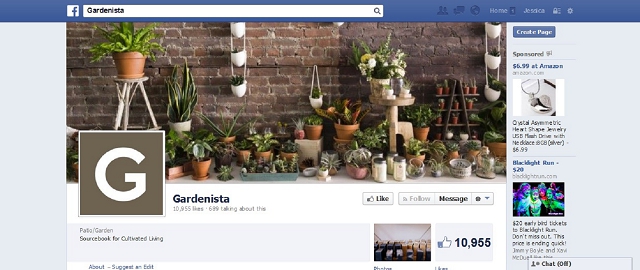 A sister page to Remodelista, Gardenista offers inspiration for beautiful outdoors. Learn how to care for plants and flowers, make herbs last longer, and design your own dream garden.
22. DIY Swank: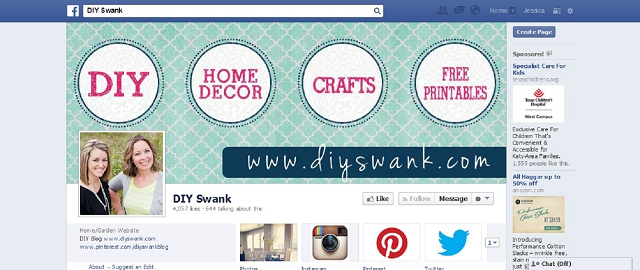 On DIY Swank, you'll find home decor, crafts, and DIY ideas for the home. Check out projects like a kitchen table makeover and a small functional laundry room.
23. Ikea Hacker: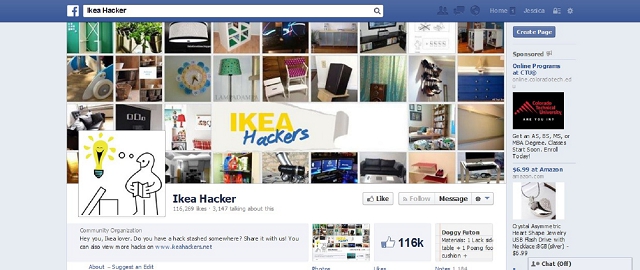 Make Ikea products more interesting, functional, and beautiful with hack ideas from the Ikea Hacker page. You'll find plenty of great inspiration for making Ikea furniture your own.
24. Addicted to DIY: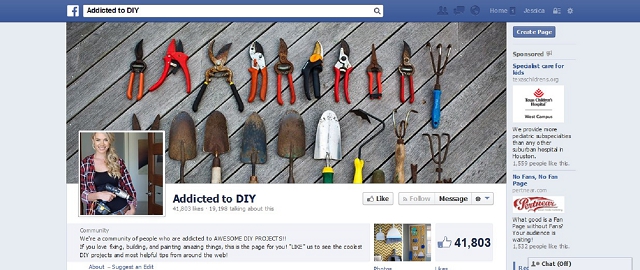 If you're addicted to fixing, building, and painting, this is the Facebook page for you. Discover great DIY projects, helpful home improvement tips, and more on the Addicted to DIY Facebook page.
25. The DIY Show Off: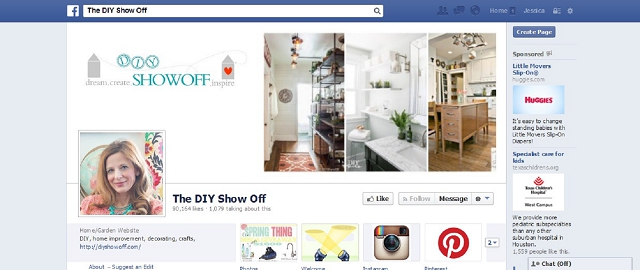 See great projects on the DIY Show Off page, where home owners and crafters can share their impressive DIY projects. Seasonal ideas, decorating, repurposing and more can all be found on this Facebook page.
Are There Any More You "Like"?
Do you know of any other great Home Improvement pages that we might have missed? Please write on our Facebook wall and let us know!