Every home improvement project needs great tools, but we're not talking about hammers and saws. Space planners, project calculators, and pocket references are invaluable to making your next home improvement project great, and they're all online. From apps to checklists, online tools, and tutorials, we've got an endless list of everything you need to improve your home.
Home Improvement Apps
1. Houzz Interior Design Ideas: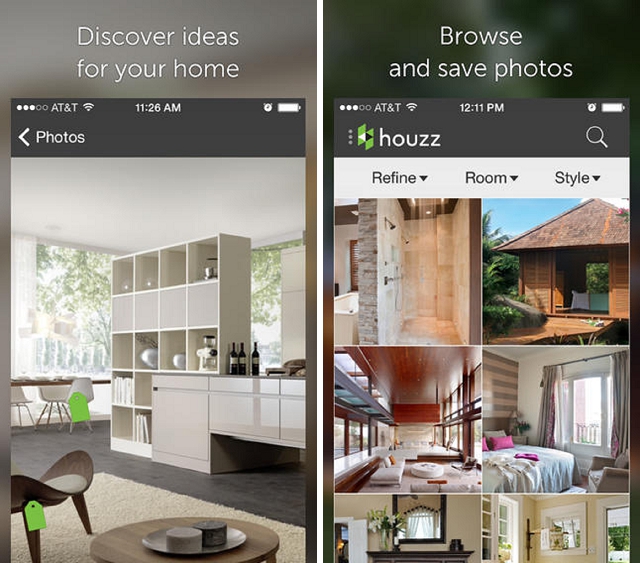 Use the Houzz Interior Design Ideas app to discover home design ideas, save photos, and create your own ideabook. You can even save you photos locally for offline access. (iOS)
2. Adornably:

Ever wonder how that couch you saw online would look in your home? Wonder no more with the Adornably app. This app makes it easy to personalize your home with photorealistic furniture placed in photos of your home. (iOS)
Take inventory of your home with the Nest Egg app. It's perfect for cataloging valuable items, as well as tools you may need for home improvement projects. It's the perfect solution for moments at the hardware store when you're not sure if you have the right bit size or not. (iOS)
4. Fence Builder: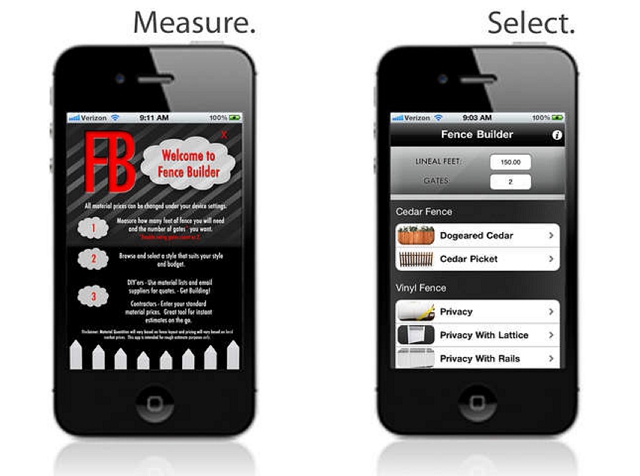 Follow Fence Builder's simple steps to create a new fence for your yard. Simply measure your fence area, browse styles, pricing, and construction materials, and export a material list to take to your supplier. (iOS)
5. Visual Inventory: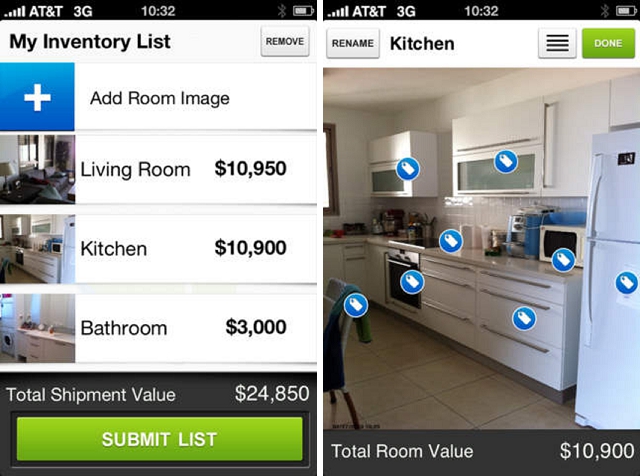 The perfect inventory app for visual thinkers, Visual Inventory allows you to take a photo of a room, and then tap the value of objects or fixtures in it. It's also a great resource for budgeting replacement costs, such as upgrading appliances in the kitchen. (iOS)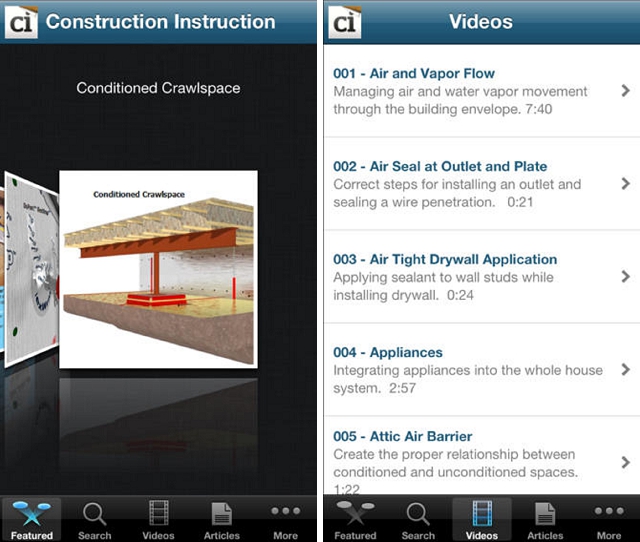 Access easy to use step by step instructions for construction in the Construction Instruction app. The app comes with a searchable database of projects, complete with a listing of products and tools needed to do the job. (iOS)
7. I.D. Wood: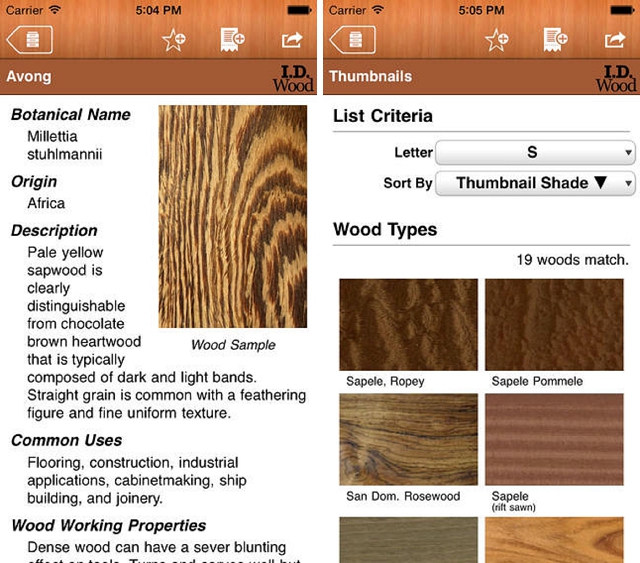 Feeling clueless while shopping for wood flooring? Make sense of all the wood samples with this identification app. You can learn about a wood's origins, wood working properties, and common uses. (iOS)
8. sightLevel:

Turn your iPhone or iPad into a virtual laser level with the sightLevel app. This tool determines slope and level for walls, fences, wall hangings, even roads and landscape. (iOS)
9. Power Tools: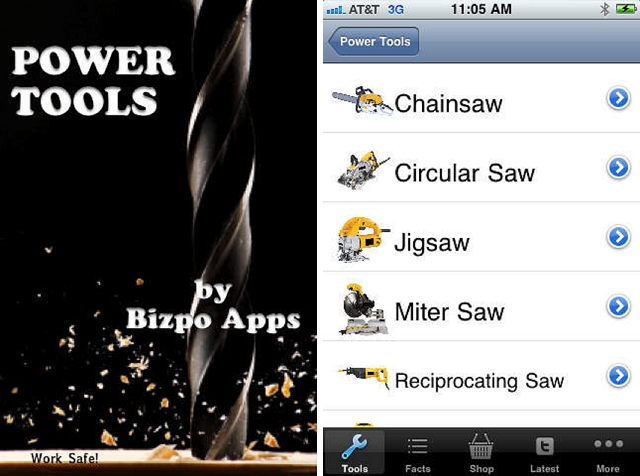 Which tool is the best one for your job? Find out with the Power Tools app. Power Tools lists tools by application with tool images, descriptions, and sounds. You can even find safety guidelines to keep your project worry free. (iOS)
10. Carpentry Pocket Reference: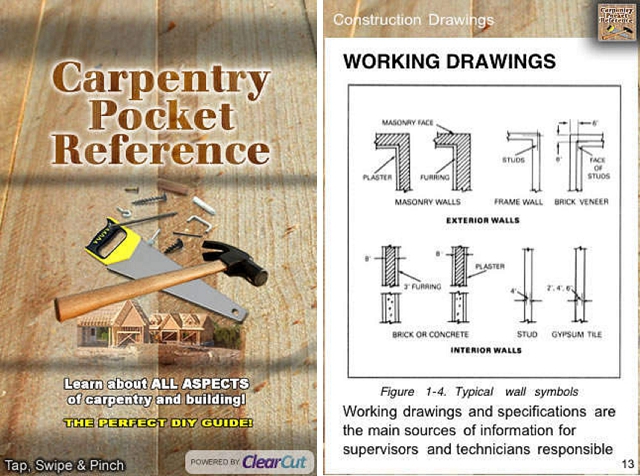 Based on the U.S. Army Field Manual for carpentry, this reference app has construction drawings, planning, materials, and more. You'll find procedures for building frames and even laying concrete slabs and construction, complete with the materials you'll need to get it all done. (iOS)
11. Eden Garden Designer:

Plan your dream garden with this garden designer app. It's the ultimate tool for garden inspiration, with beautiful photorealistic plants in the extensive plant library. (iOS)
12. Baluster Pro: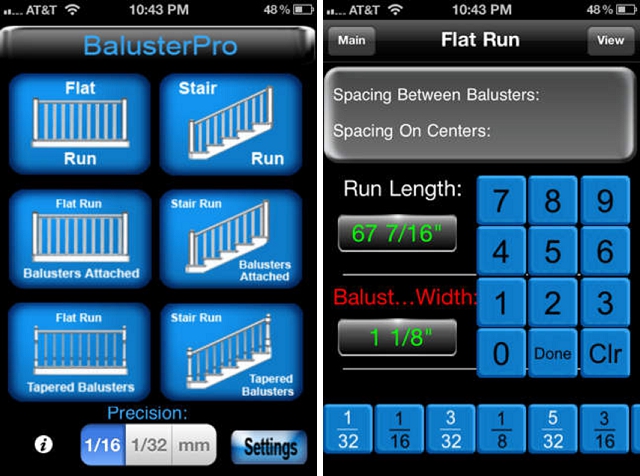 This app calculates spacing for you, whether you're building stairs or picket fences. Simply enter your dimensions and configuration, and you'll have a quick calculation. (iOS)
13. Pitch Gauge: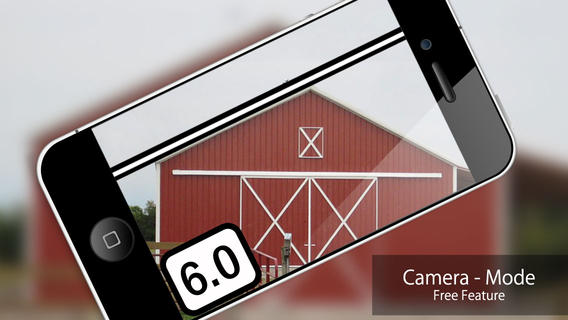 Calculate the size and slope of any roof with this app. The app includes two digital slope finders as well as a square calculator. (iOS)
14. Photo Measures: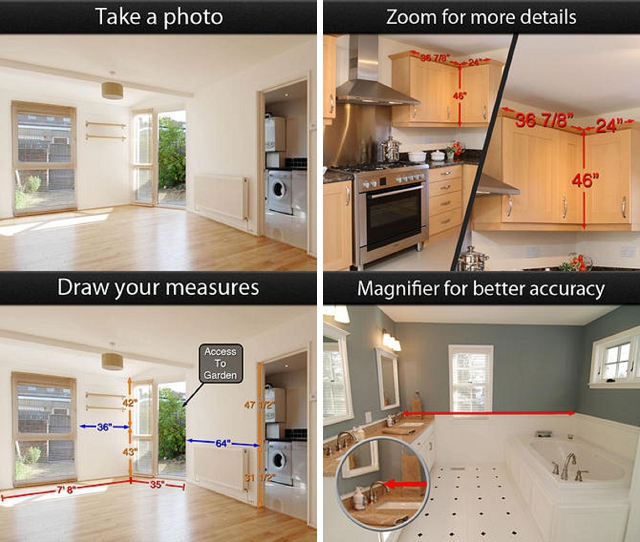 Create plans for a contractor, or develop measurements for your own use with the Photo Measures app. It's perfect for noting your home's exact layout, and ideal for determining furniture fit. (iOS)
15. Handyman Calculator: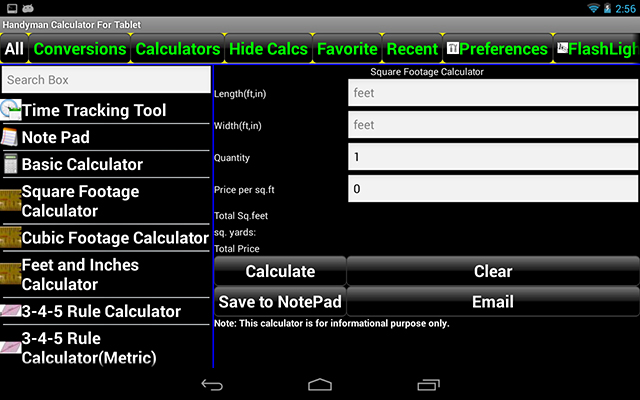 Use the Handyman Calculator app to save time and money, and reduce waste in your home improvement projects. This tool allows you to calculate materials, tools, and time. (Android)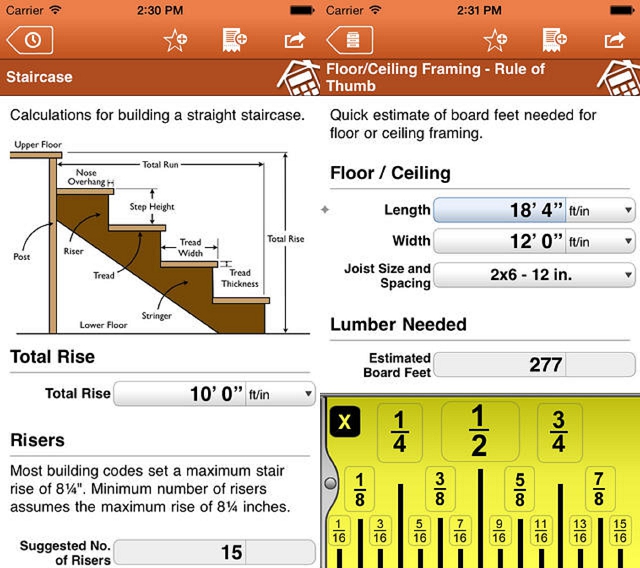 Find calculations for building, materials, and more in this app. It covers projects ranging from mulch and fertilizer to attic insulation. (iOS)
17. Home Maintenance: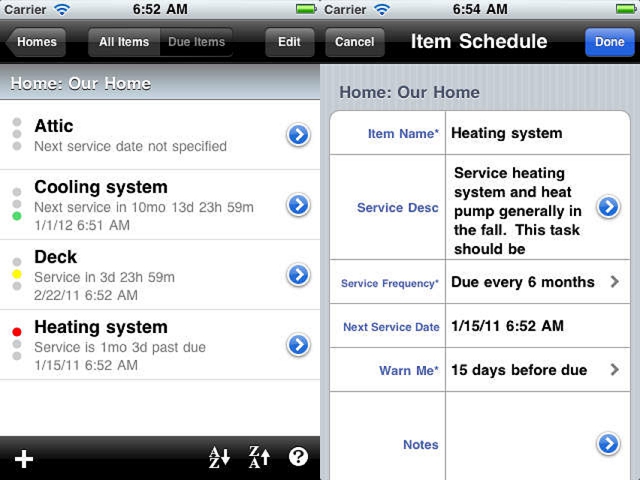 Track the upkeep of your home with this maintenance app. You can enter items in your home that need repair or inspection and set a schedule with reminders. The app also provides a predefined list of suggested maintenance items. (iOS)

Learn more about the greenery in your yard with this planting and gardening reference guide. It's essential for understanding sun exposure, USDA zones, water requirements, and more. You can also manage your plant lists with projects. (iOS)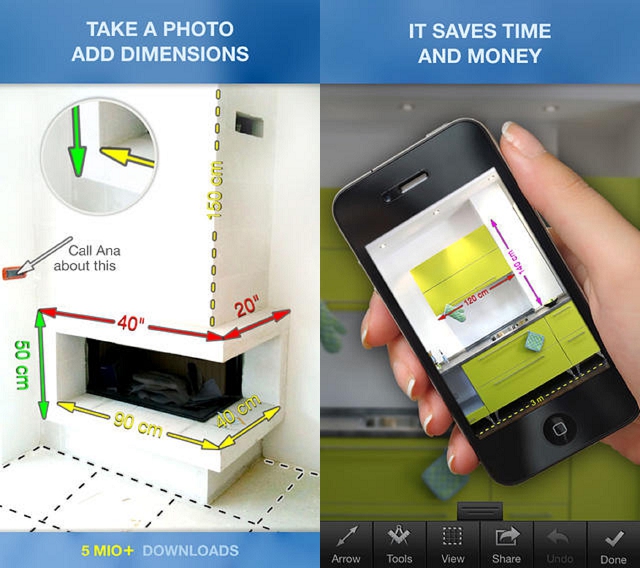 Store and share dimensions for everything in your home: rooms, fixtures, furniture, and more! With this app, you'll always be prepared with the right dimensions at the hardware store. (iOS)
20. iHandy Carpenter: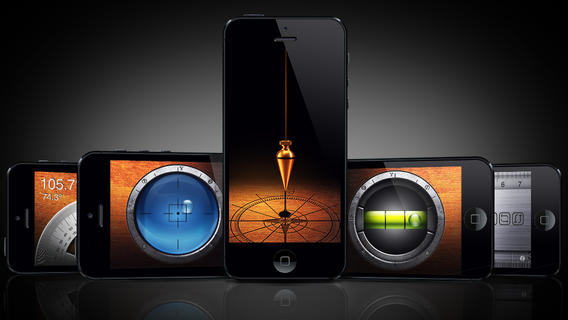 Turn your iPhone into a carpenter's toolkit with this app that includes a ruler, protractor, level, and plumb bob. (iOS)
21. Palettes: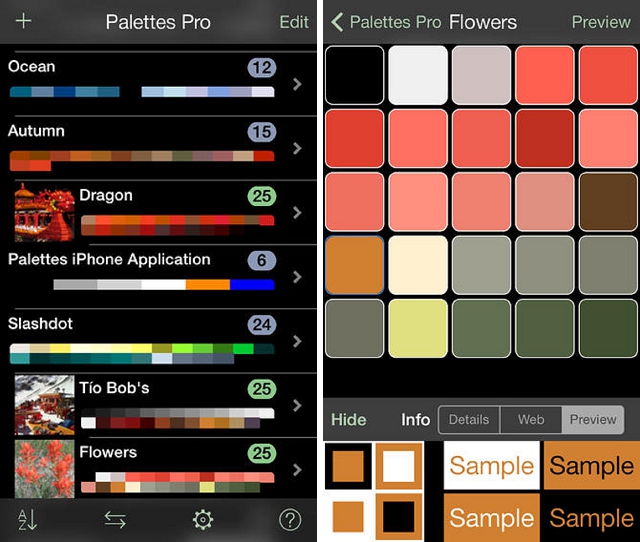 Use the Palettes app to keep track of the color scheme in your home. You'll have your colors with you any time you're ready to buy new paint or items for your home. (iOS)
22. Handy Man DIY: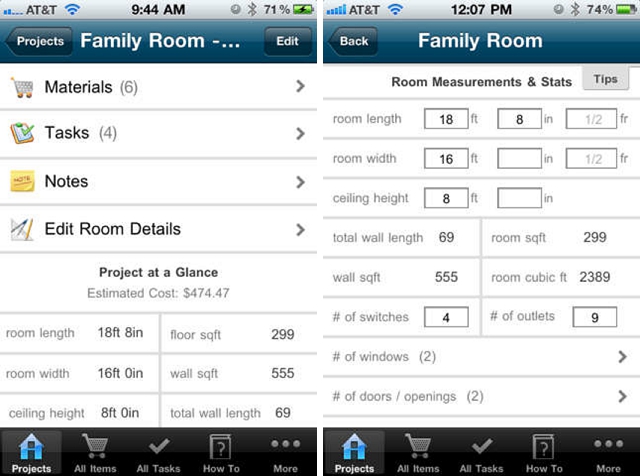 This app takes the guesswork out of home improvement planning and costs. Enter your room details, and Handy Man DIY will tell you how much paint, flooring, trim or other materials you'll need — and how much it will all cost. (iOS)
23. Home Design DIY Interior Room Layout Space Planning & Decorating: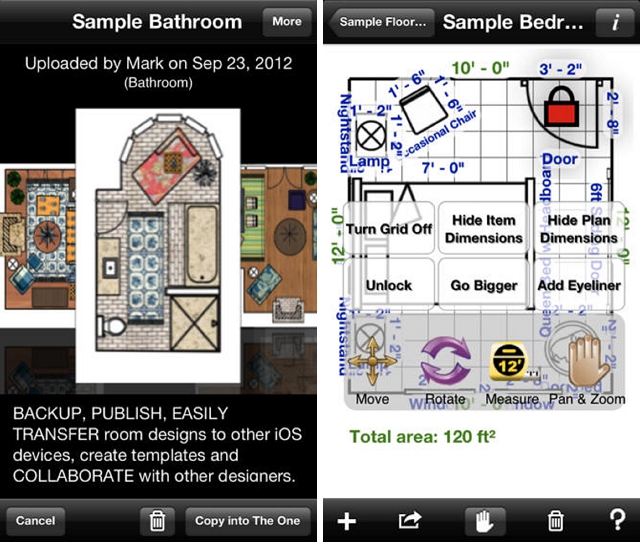 The ultimate tool for designing without lifting more than a finger, this app makes it easy to visualize your layout digitally. (iOS)
Home Improvement Checklists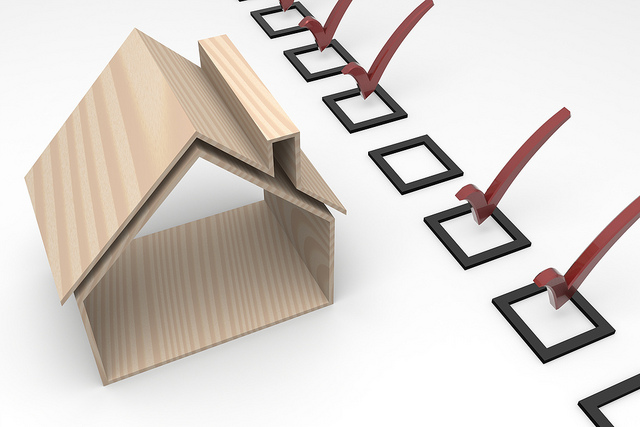 24. Home Maintenance and Repair Monthly Checklists: Demesne's helpful monthly checklists for home maintenance and repair are perfect for staying on top of tasks at home on a regular basis. Even better: they have a list of sales that usually happen each month, so you can save money on home purchases as well.
25. Moving Checklist: If you're making the ultimate home improvement: a move to a new house, this checklist from Miranda Bee is priceless. She has moved 4 times in 3 years, and has perfected the art of moving, with things to do organized by months, weeks, and days pre- and post-move.
26. Spring Forward Safety Checklist: When the time changes, remember to check your home for any safety improvements needed. This is a good time to check light bulbs, batteries, and emergency plans.
27. Household Maintenance Binder: IHeart Organizing has a printable home maintenance checklist that's both comprehensive and easy to understand. Perfect for your household maintenance binder!
28. Mr. Handyman's Printable Maintenance Schedules: Maintain your home with Mr. Handyman's seasonal maintenance checklists.
29. Green Home Renovation Checklist: Taking on a renovation? Make it a green one by following this checklist from Spirit of Change.
30. Baby Proofing Checklist: Before you bring baby home, make sure it's a safe place with this home improvement checklist for baby proofing. Christina from Sonoran Family Three thought of everything, from outlet covers to anti-tip straps and monitors.
31. Child Safety Checklist: Safety isn't just for babies. Improve the safety of your home with this checklist for child safety.
32. Contractor Checklist: McGlurg Home Remodeling offers a useful resource for hiring your next contractor. This checklist includes researching, planning, and meeting with contractors before signing on the dotted line.
33. Organized Home Checklist: The organized home checklist fro Thriftcore is a great resource for turning your messy home into a more streamlined place to live.
34. Renovation Checklist: Sweet Remodel's renovation checklist is a great tool for identifying renovation needs before they become an expensive surprise. Use this checklist when planning the scope of your next remodel.
35. Tiny House Building Checklist: Whether you're building a tiny house of your own, or simply completing an add on or major renovation, this building checklist from The Tiny Life is a great resource for planning.
36. House Painting Supplies Checklist: Prepare to splash some paint on your walls with The Home Improvement Advisor's checklist of all the supplies you'll need for interior painting.
Home Improvement Education & Tutorials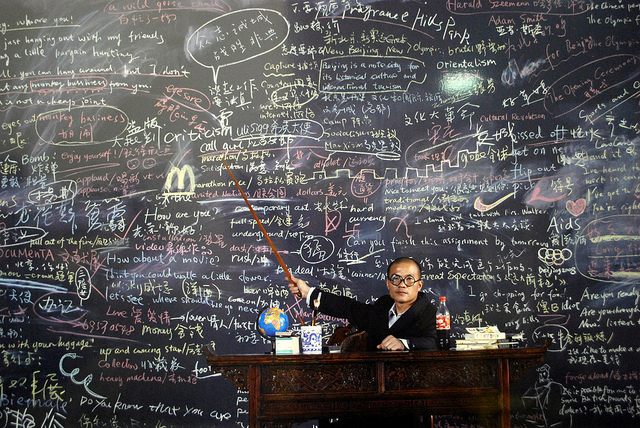 37. Homeclick: This community has loads of helpful DIY guides for home improvement, including videos and project tutorials.
38. Ron Hazelton: Ron Hazelton's website his home to more than 500 DIY projects, tips, and tutorials for home improvement.
39. DIYdiva: This DIY home builder shares her tips and tutorials from the workshop, complete with plans for her most popular and useful projects.
40. Young House Love: Young House Love's project gallery is full of practical tutorials for fixing or updating nearly anything in your home, from replacing a toilet to transforming a basement.
41. It's Great To Be Home: From quick home improvement projects to remodeling and construction, this serial home flipper has an extensive library of home improvement how tos.
42. DIY Show Off: Get inspired in DIY Show Off's project gallery, where you can find decorating and home improvement tutorials.
43. Ana White, Homemaker: Ana White's website is full of resources for learning how to improve your home. Free building plans, videos, and a community forum offer homeowners of all skills levels a great place to learn.
44. My Blissful Space: Check out the My Blissful Space gallery of projects to find DIY home improvement ideas and tutorials for the entire home.
45. Four Generations One Roof: See the DIY magic that goes into maintaining a home with four generations under one roof in this collection of home improvement projects.
46. The Yellow Cape Cod: Sarah at The Yellow Cape Cod has tutorials for building bookcases, refinishing furniture, painting, and more.
47. House of Smiths: Find out how to revamp fixtures in your home, add wood to your walls, and install flooring from the House of Smiths.
48. Make it and Love It: Find out how to build your own craftsman style fireplace, lay tile, or replace outdoor light fixtures with Make It Love It's project tutorials.
49. Lovely Crafty Home: Visit Lovely Crafty Home's home improvement tutorials for education in programmable thermostats, flooring, and even textured wallpaper.
50. Centsational Girl: DIY home improvements on a dime with Centsational Girl's gallery of home improvement project tutorials.
Home Improvement Tools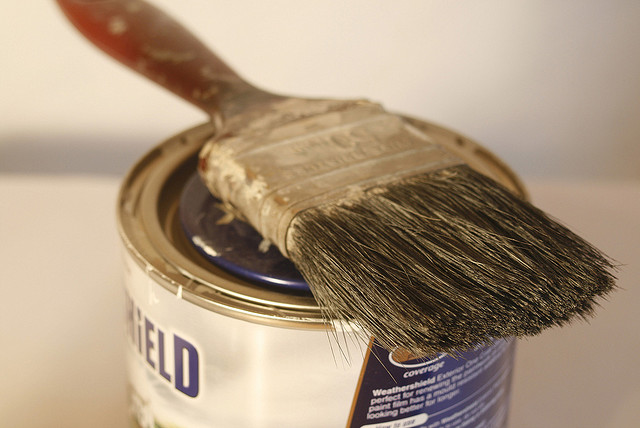 51. HomeZada: With this tool, you can manage all of your home improvement projects, all the way from shopping to completion.
52. Floorplanner: Make floor plans of your home, garden, or any space with this online tool. You can see what it looks like furnished with Floorplanner's library of objects as well.
53. Renovate Your World: With estimating software, home plans, designers, and more, the tools from Renovate Your World are excellent for any homeowner to have handy.
54. Autodesk Homestyler: From the makers of professional architecture software is this incredibly useful (and free) tool for visualizing home design. You can use real products, and even export a shopping list for the hardware store.
55. Colorjive: Complete a paint job in just minutes with this tool that allows you to see what a room would look like in any color.
56. HomeSpot HQ: Use HomeSpot HQ's tool to stay on top of maintenance, plan projects, organize your home information, and get calendar reminders for tasks and projects.
57. DIY or Not: Even hardcore DIYers know that some jobs are best left up to the pros. Use DIY or Not's calculators to see the pro vs DIY expense and time for any project before you decide to take it on yourself.
58. Homewyse Material Cost Calculators: Know your project's cost before hitting the hardware store. These material cost calculators from Homewyse offer projections for cabinetry, lighting, landscaping, and more.
Interior Design Tools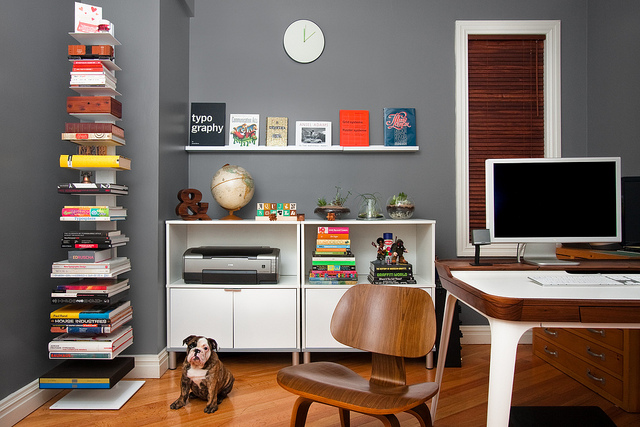 59. Home Shopping Spy: The perfect blog for budding home designers, Home Shopping Spy highlights the latest and greatest in home buys.
60. 3D Spacer: Plan the space in your home with this tool that offers interior design software for any room in the house.
61. Roomle: An excellent tool for home planning, Roomle makes it easier to plan and furnish your interiors. Roomle has hundreds of furniture and accessory choices, and simple resources for drawing, storing, and sharing your floor plans.
62. National Kitchen & Bath Virtual Planning Tool: Use this tool to make your dream kitchen, bath, or laundry room come to life digitally.
63. Room Hints: With Room Hints, you can take a photo of your room, and get advice for making it better straight from designers, along with design trends, prices, and other design resources.
Note from the editor: Don't forget to check out our very own home improvement tool, the Choice Home Warranty Free Home Maintenance Checklist.
Header Image Credit: //www.flickr.com/photos/cindyfunk/2398851599/sizes/l/