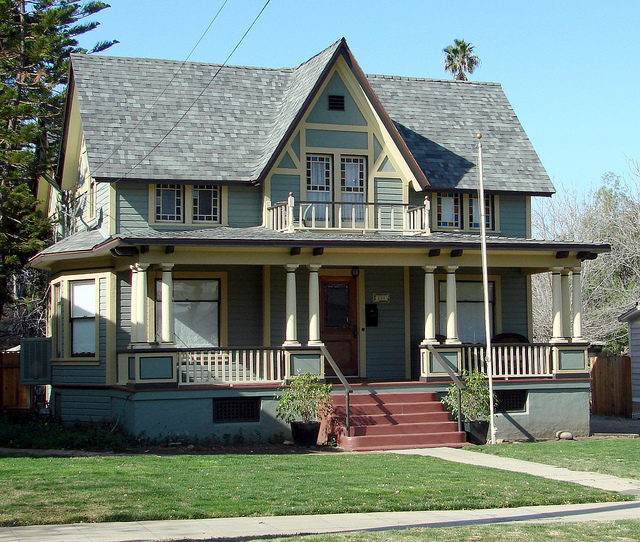 Buying a home for the first time brings up a long list of questions. How much house you can afford, how many bedrooms you'll need, where you really want to live, and more. But one important question that shouldn't be overlooked is whether or not you need a home warranty.
A home warranty can protect you during your first year of home ownership and beyond, offering a safety net for home repair expenses and peace of mind in your new home purchase. But just like buying a home, buying a home warranty brings up a lot of questions. We've compiled a list of the most common questions (and answers) about home warranty coverage for first time home buyers here. Read on to learn more about how home warranty coverage works and what it can do for first time home buyers.
What is a home warranty?
A home warranty is a home service contract that will repair or replace your home's properly maintained appliances and major systems that break down due to normal wear and tear.
Is a home warranty related to insurance?
A home warranty contract may sound similar to homeowner's insurance, but it's not the same thing, and they offer different types of coverage. With a homeowner's insurance policy, you will be covered for damage to your home due to emergencies and major incidents such as a burglary or fire, but not for everyday breakdowns of appliances or systems. A home warranty, on the other hand, offers coverage for appliances and systems that have worn down with regular use.
How does a home warranty work?
With a home warranty, the home owner will pay an annual fee for the contract. If or when a problem occurs with a covered appliance or system, the home owner calls Choice Home Warranty to arrange for a service call. Choice Home Warranty will send a prescreened contractor in our network to repair or replace the covered item. The home owner will pay a flat $60 call fee whether the item is repaired or replaced and regardless of the actual cost of repair or replacement. The coverage can be renewed annually.
Who pays for the home warranty?
Often, home owners pay for their own home warranty coverage directly. However, first time home buyers may have other options during the home sales process. You can ask the seller to provide you with one year of home warranty coverage. Some Realtors offer home warranty coverage as a gift to their clients as well. Of course, you can just buy your own coverage if the seller and Realtor don't offer it as an option.
Why is a home warranty a good idea for first time home buyers?
After buying a house, many first time home buyers are cash strapped and may be unprepared to take on expensive repairs and replacements — especially in the first year of home ownership. A home warranty service contract provides a good safety net that can save you from having to spend thousands to repair a system or appliance that fails while you're still a new home owner. Home warranties are especially good ideas for home owners that are accustomed to renting, where landlords typically take care of problems with the home, and ideal for new home buyers that have purchased an older home with appliances that may be reaching the end of their usable lifespan.
How much is a home warranty contract?
The actual cost of a home warranty contract depends on the coverage level selected as well as any additional coverages. Most home owners will pay between $350 to $500 per year for a home warranty contract.
Are there any additional fees?
Choice Home Warranty customers will pay a flat $60 call fee.
Should I get a home inspection for my home warranty?
A home inspection is helpful when signing up for your home warranty coverage, but it is not required. However, most experts recommend getting a home inspection any time you purchase a home, and an inspection can identify any pre existing conditions with systems and appliances that should be addressed.
Can I get a home warranty if my home or appliances are old?
Choice Home Warranty covers home systems and appliances regardless of the age of the home or unit. As long as items are properly maintained and in good working order when the contract begins, they will be covered.
What's covered under a home warranty?
Actual items covered will depend on your plan level, but Choice Home Warranty covers heating, electrical, and plumbing systems as well as water heaters, dishwashers, ceiling fans, ovens, and more on all plans. Optional coverage includes pools and spas, central vacuums, pumps, roof leaks, and septic systems.
Will my appliances and systems always be repaired under a home warranty agreement?
With few exceptions, Choice Home Warranty will repair or replace all well maintained covered items in your service contract. Exceptions include abuse or unusual wear and tear, improper maintenance, pre existing conditions, and code violations. Of course, the service contract can't be used on appliances or systems not included in the policy.
How do I get service?
If you have a need for repair or replacement, you can call the claims department toll free 24/7/365 at 1-888-531-5403. Claims can also be submitted online via the Account Center.
What happens if an item can't be fixed?
If a covered item can't be fixed, it will be replaced at no additional charge. In some cases, a replacement unit may be unavailable. If that's the case, you'll be offered a cash payment for the amount of Choice Home Warranty's replacement cost.
More Questions
Have more questions about home warranty coverage for first time home buyers? Contact kelley@choicehomewarranty.com.