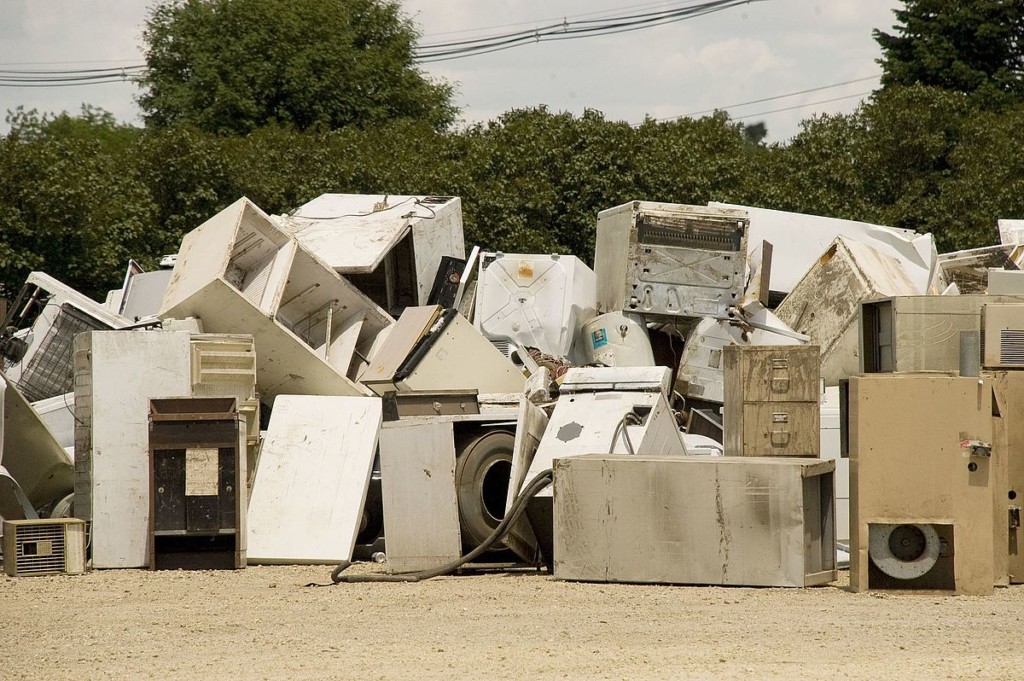 Home appliances and other home components are made to last, but they just don't last forever. Often, appliances last for 10 years or less and most parts of your home will require at least some maintenance. While the brick walls of your house can outlive you with a lifespan of 100 years or more, the same can't be said of a refrigerator, washer, or dryer.
It's a good idea to find out how long you can expect an appliance or home system to last. If you know an appliance's average lifespan, you can plan ahead of replacement, understand what you're investing in as you buy a new one, and know when it's time to let go of an old appliance that just isn't keeping up very well anymore. For items that will last decades, like hard wood flooring or certain types of roofs, it can be smart to make a significant investment in quality, as using the best materials will help to extend the life of these items that are already made to last.
In this list, you'll find more than 20 common household appliances and systems, along with their lifespan and what you need to do in order to maintain them appropriately. With good maintenance, you can make a good appliance last longer, keeping it in service for more years while saving money on efficiency and buying a new appliance.
Often, appliances and other home systems simply need a good cleaning now and then, along with professional servicing about once a year. You'll need to keep an eye out for damage, wear and tear, and other issues that need to be fixed before they become a serious problem that can lead to further damage and issues. If you're trying to squeeze extra time out of an appliance, try the suggested maintenance tips and be sure to stay on top of them to make your appliance last longer and work harder for you.
Refrigerator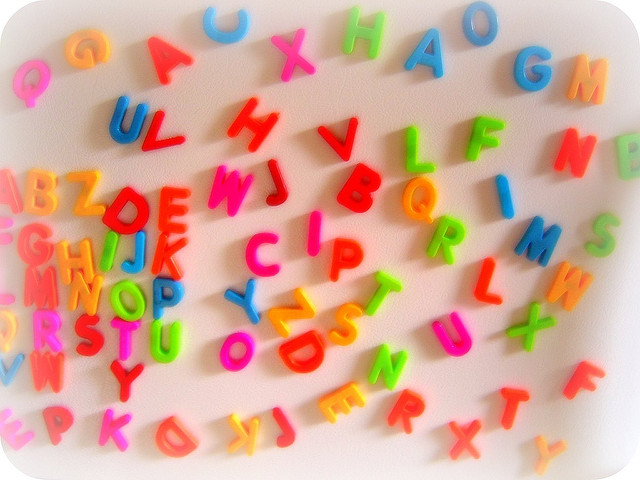 How long it will last: 10 to 15 years
Refrigerators are one of the most essential (and expensive) appliances in your kitchen. They keep your food cold and dispense ice and water day in and day out, usually dependably. Unless your refrigerator is showing signs of wear, you can expect that it will last up to 10 years. If your refrigerator is suddenly out of commission, you run the risk of losing food and having to find another solution for storing cold food while you get a new one. So it's a good idea to repair or replace your refrigerator if it's starting to show signs of struggling to keep up. You can test your refrigerator's temperature with a small thermometer. If the temperature stays above 45 degrees, it's time to let go.
How to make it last forever:
Clean the coils of pet hair, dust, food, and debris two to three times each year
Inspect and replace broken or damaged seals
Inspect and clean gaskets
Don't store items on top
Clean the inside of spills and debris
Keep it full
Don't place hot food inside, allow it to cool down first
Stove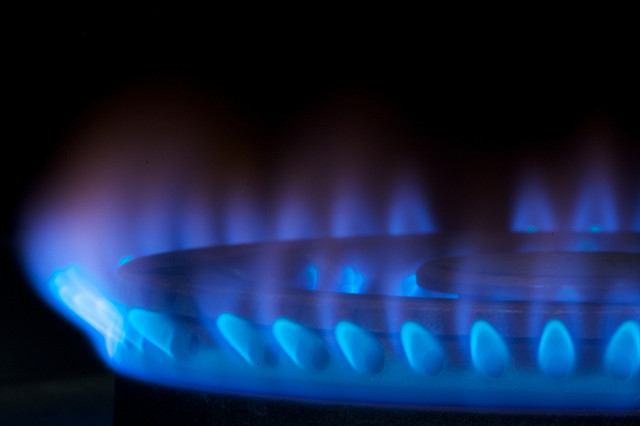 How long it will last: 10 to 15 years
Stoves tend to last up to 15 years without major issues. Gas stoves tend to last longer than electric ones, usually by about two to five years. Stove burner elements or the ignition are usually the first things to go.
How to make it last forever:
Keep it clean, wiping down after each use
Clean gas burner ports regularly with a straight pin to prevent clogs
Oven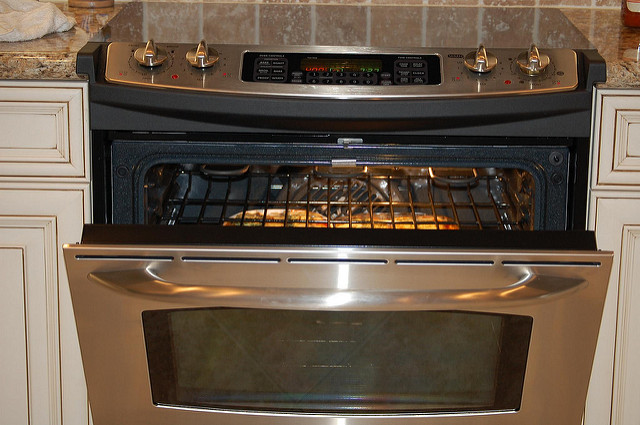 How long it will last: 10 to 15 years
Like stoves, ovens usually aren't tricky to keep running for a long time. You can easily get a decade or longer out of a good oven. But when they have issues, it's usually with an element (usually easy to replace) or the control board. And it can happen when you least expect it, like Thanksgiving day.
How to make it last forever:
Avoid using the high heat self cleaning function, which can fry the control board
Wipe down and clean regularly, staying on top of everyday spills
Unplug your oven when using water to clean
Create a spill barrier
Don't clean under control knobs, they may have electrical components that can't get wet
Dishwasher
How long it will last: 8 to 10 years
Another kitchen workhorse, dishwashers make it easy to keep your dishes clean. And while you could use a sink to wash dishes, a dishwasher makes your life much easier, as you don't have to wash dishes by hand. Most dishwashers will last up to 10 years. Banging noises, trouble keeping dishes clean, and not spraying water correctly are signs that your dishwasher may be on its way out. Though dishwashers are often inexpensive, it's better to maintain and repair than replace unless the appliance is past its useful lifespan.
How to make it last forever:
Run your dishwasher regularly to stave off mold, mildew, and dry rot
Clean the gasket and door edges, detergent dispenser, drain area
Inspect and clean spinning arms, removing buildup
Remove buildup with vinegar
Use bleach to get rid of mildew
Washer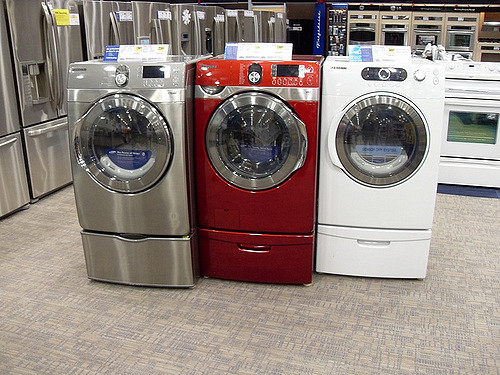 How long it will last: 10 to 14 years
Washers that see a lot of use will wear out faster than those that aren't running constantly, but average families will be able to get up to 14 years out of a household washer. Both front loaders and top loaders can develop issues, though top loaders tend to last a few years longer. Front loaders may get leaky door gaskets, while top loaders can get rusty. Stacked washer and dryer combos may have to be replaced together.
How to make it last forever:
Clean the inside with a bleach wash
Check hoses for cracks and leaks
Use a drip pan
Clean the rubber seal on front loaders
Leave top loader doors open to allow for air circulation after running a load
Make sure the washing machine is level
Use the right amount of detergent for the machine and load
Never leave damp clothes to develop mold or mildew
Check and clean front loader drain pump filters
Dryer
How long it will last: 10 to 13 years
Like washers, dryers that are used frequently will wear out faster. But you can expect both electric and gas dryers to last up to 13 years. Of course, you'll need to take care of your dryer, watching out for dust and lint buildup that can be damaging and even dangerous. Let too much lint build up, and your dryer could cause a fire.
How to make it last forever:
Clean the lint trap with every load
Inspect the dryer exhaust for obstructions and bends
Wash the lint filter with detergent, removing residue
Remove and clean the exhaust duct line
Replace vinyl dryer exhaust ducts with metal ones
Hot water heater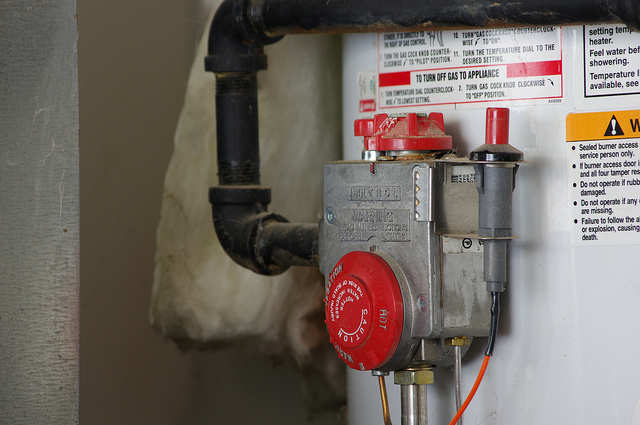 How long it will last: 10 to 25+ years
Traditional electric or gas water heaters usually don't last more than about 10 years, but tankless water heaters can last for 25 years or more. Often, your water type will influence how long your water heater will last. Untreated hard water or water with lots of sediment, sand, or mud will develop lots of buildup from mineral deposits. These deposits will build up inside the tank and decrease its efficiency. Removing sediment and buildup from the tank can make it more efficient and increase its lifespan.
How to make it last forever:
Flush the tank
Add insulation to reduce heat loss
Hang an anode hod in the tank to prevent rust
Adjust the temperature
Test the TPR valve
Insulate pipes
Wash out sediment
Garbage disposal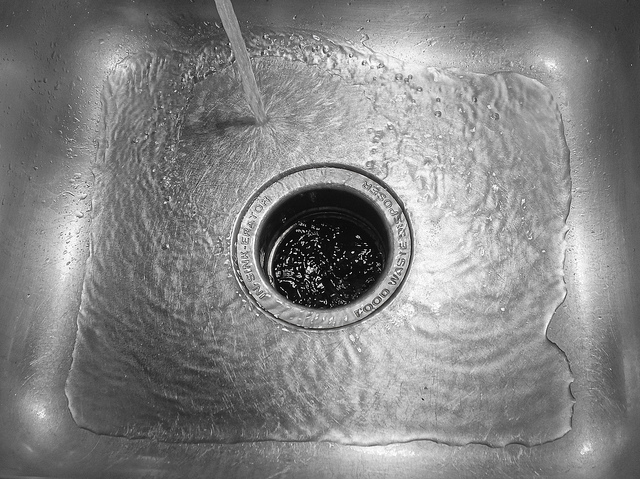 How long it will last: 10 to 12 years
Garbage disposals make quick work of processing food down the drain, but when things go wrong, they can stop up your sink and make life hard in the kitchen. But if it's overused, abused, or neglected, your garbage disposal won't last as long as it's supposed to. A garbage disposal that is frequently used will wear out faster than one that rarely turns on, but taking good care of your garbage disposal can make it last longer as well.
How to make it last forever:
Always run with cold water when using your garbage disposal
Only use your garbage disposal for food
Avoid putting sticky items down your garbage disposal
Avoid putting starches down your garbage disposal, as they can swell and clog
Don't put bones down your garbage disposal
Clean your garbage disposal, running with soap and cold water and even a degreaser
Throw a lemon down your garbage disposal to clean
Use a larger garbage disposal if you frequently use your disposal
Kitchen vent hood
How long it will last: Up to 20 years
Kitchen vent hoods remove heat, steam, and grease from the air, making your kitchen cleaner, healthier, and safer. But they don't last forever. Depending on your use, your kitchen hood may last up to 20 years, maybe even longer. But you'll have to take care of it and watch for signs of wear. Heavy grease buildup, reliability problems, or even just remodeling your kitchen may make it necessary to get a new vent hood.
How to make it last forever:
Clean the vent hood filter
Wipe down the vent hood regularly
Replace charcoal filters every year
Replace light bulbs
Microwave oven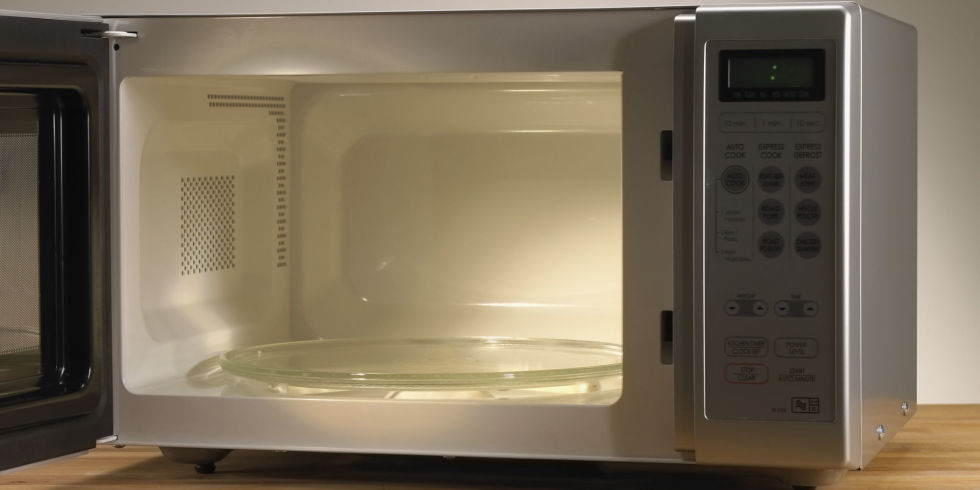 How long it will last: 9 to 10 years
You might take your microwave for granted, but going without it for even a few days can be a big pain. Microwaves offer fast access to hot food. While they're generally pretty easy to keep going for quite some time, you'll need to take care of them with cleaning and maintenance. It's also important to avoid abusing your microwave, as using it inappropriately can cause damage and even become dangerous.
How to make it last forever:
Keep it clean, wiping up spills quickly and removing grime
Don't put metal inside, avoiding aluminum foil and silver or gold accents
Don't slam the door or pull it open before the microwave is turned off
Don't run it while it's empty
Try pre programmed cooking times for efficiency
Smoke and carbon monoxide detector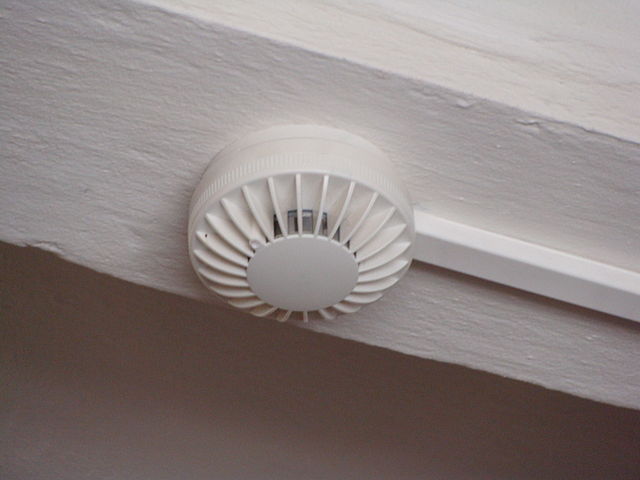 How long it will last: Up to 10 years
Most people don't think much of their smoke or carbon monoxide detector until it's time to change the battery. But they do require regular maintenance and replacement to keep you and your family safe in your home. After 10 years, smoke alarms must be replaced. They should also be replaced if they don't respond properly when tested. Keep them up to date to maintain safety.
How to make it last forever:
Replace after 10 years even if the alarm is still performing normally
Never paint a smoke alarm
Test smoke alarms monthly
Clean smoke alarms according to manufacturer instructions
Replace batteries at least once a year or when the alarm chirps to indicate a low battery
Garage door opener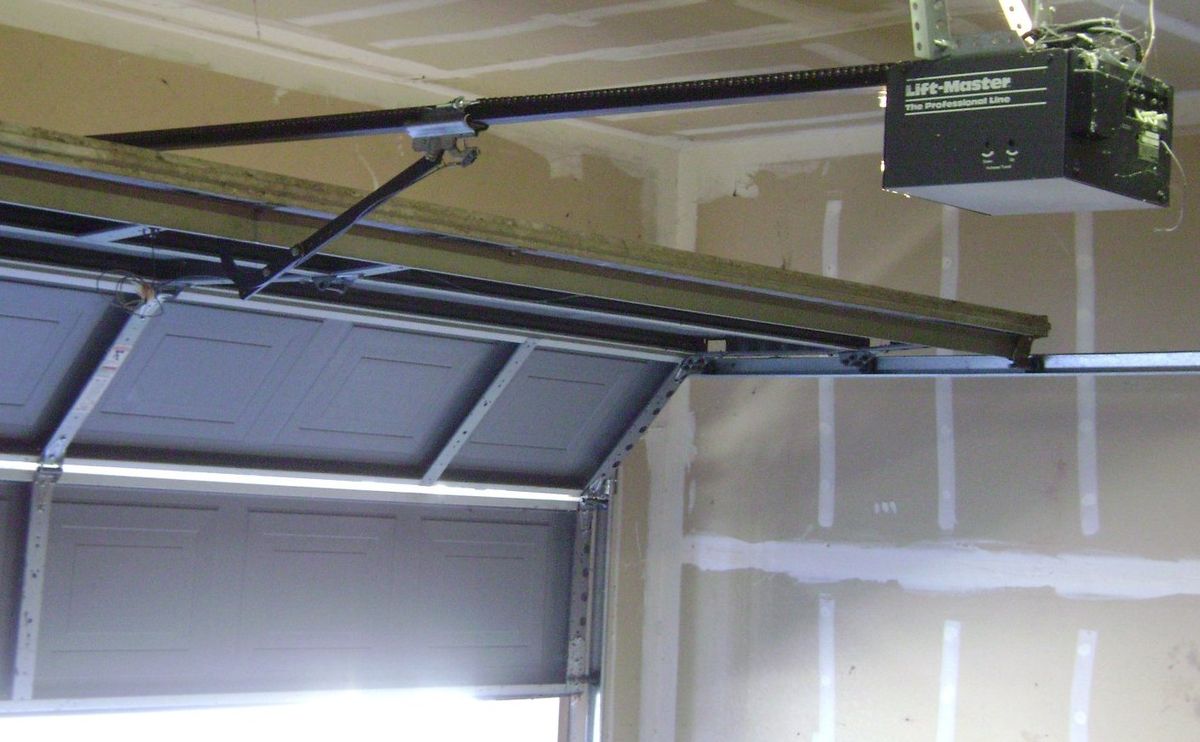 How long it will last:: 10 to 12 years
Garage doors typically last 30 years or more, but garage door openers often don't last that long. With regular use, you'll probably go through at least two garage door openers before you have to replace your garage door. But safety features available on new garage door openers might make it worth it to upgrade your garage door opener sooner. Whether you're taking care of an old garage door opener or protecting your investment in a new one, it's a good idea to stay on top of garage door opener maintenance.
How to make it last forever:
Listen for strange noises and observe any jerky motion
Tighten roller brackets and bolts
Test the garage door for balance
Call a professional to adjust the spring (this is dangerous to DIY)
Replace weatherstripping
Lubricate moving parts
Inspect and replace rollers
Keep the tracks clear
Roof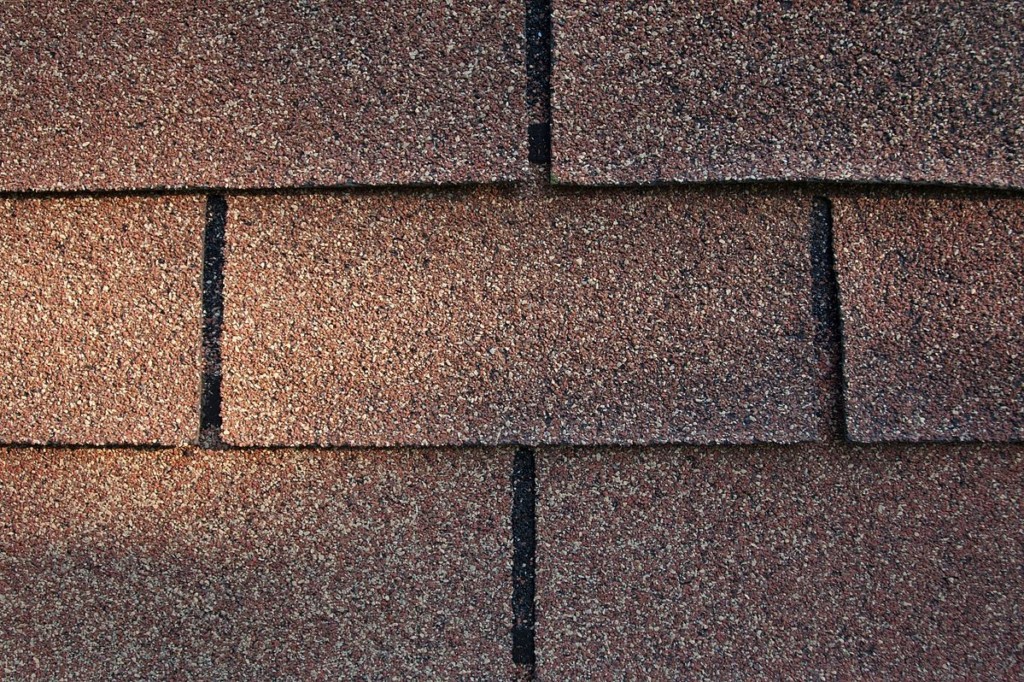 How long it will last: 15 to 20 years
Typical asphalt roofs will last up to 20 years. Some concrete tile roofs, terra cotta roofs, and roofs made with other highly durable materials can last even longer with the proper care and maintenance. Keeping your roof in good working order is key to maintaining a safe, healthy and well taken care of home. Without a good roof, you're at risk of leaks and other damage to your home, so it's important to always take care of your roof.
How to make it last forever:
Get your roof inspected twice a year
Repair loose, missing, or lifted shingles
Check shingles for worn spots, peeling, curling, moss, and mold
Check for missing or loose flashing, bolts, and nails.
Remove branches, leaves, debris, and anything else that is on your roof
Remove debris from gutters and downspouts
Remove moss and mold
Flooring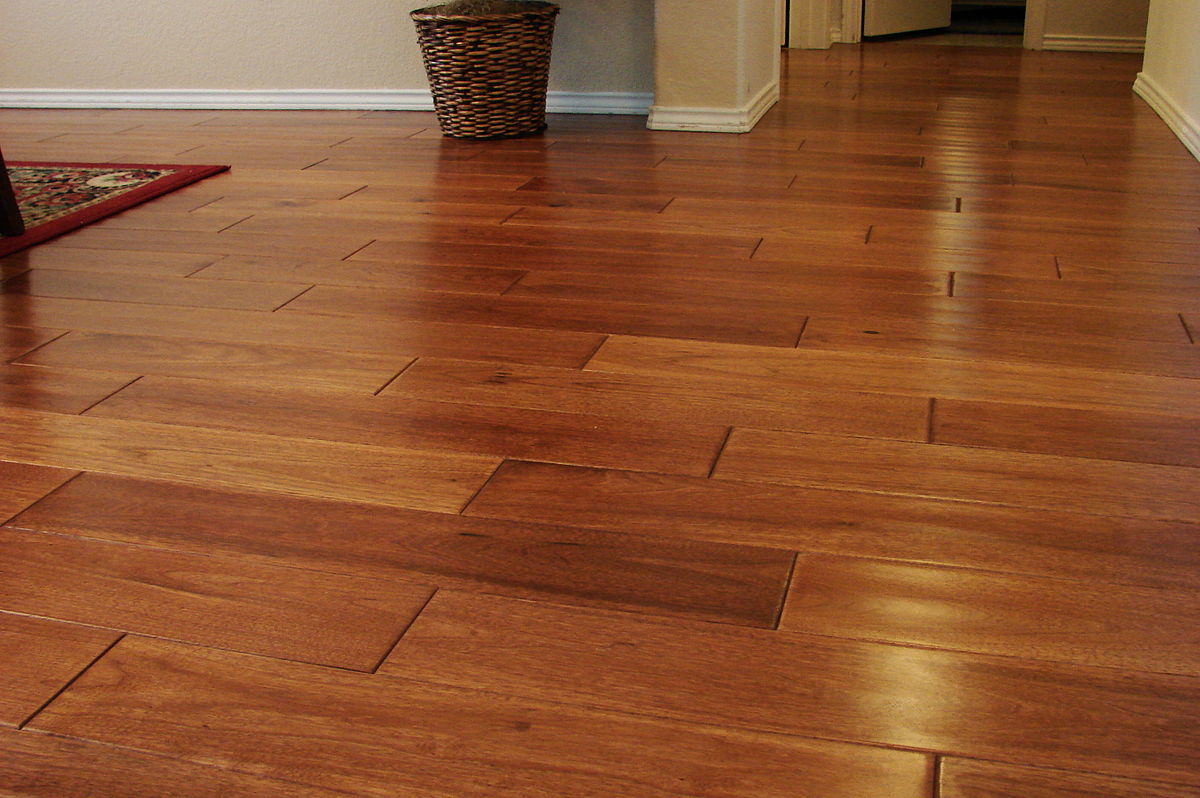 How long it will last: Up to 30 years or more
Different flooring materials will have longer lifespans than others. Laminate and linoleum tend to last up to 25 years, tile and wood flooring can last for much longer, some up to 100 years or even longer depending on how well they are maintained. While different types of flooring will require different maintenance tasks, it's a good idea to stay on top of floor maintenance so that you can get the longest lifespan out of your home's flooring.
How to make it last forever:
Sweep or dust mop daily
Vacuum at least weekly
Clean with recommended cleaner
Coat with maintenance sealant
Sand and refinish every few decades
Do not use wet mops or steam mops on wood floors
Avoid overwaxing wood floors
Do not use inappropriate cleaners
Avoid scratches and dents by avoiding sports cleats, high heels, and unprotected furniture
Do not slide furniture on flooring
Carpet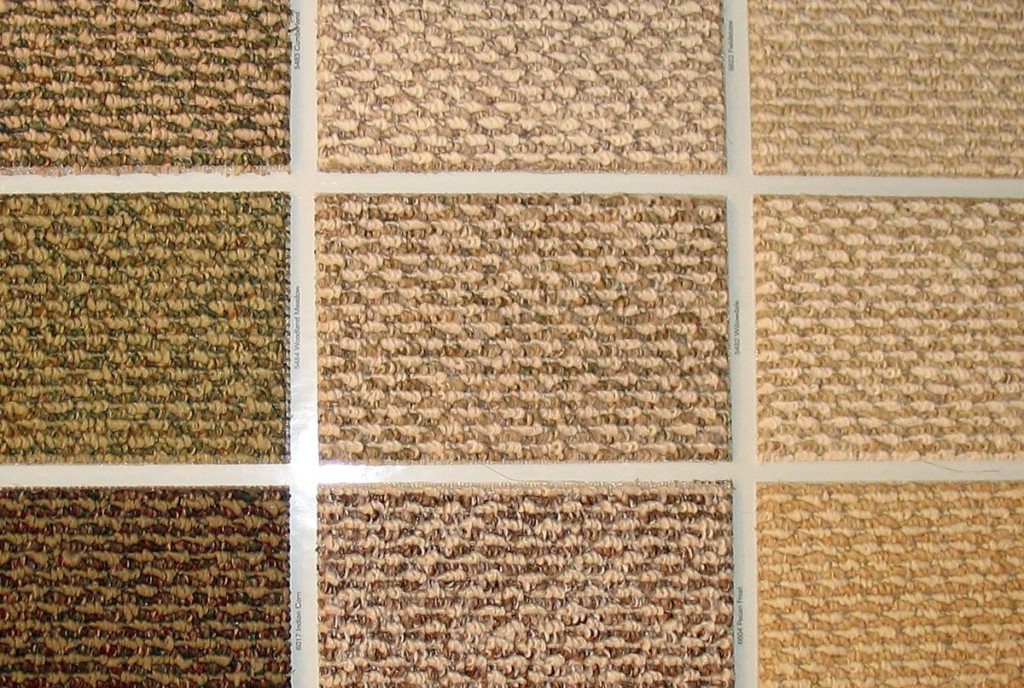 How long it will last: 1 to 25 years
Carpet life expectancy can vary widely depending on the type of carpet you get and how well you take care of it. Inexpensive and low quality carpet may last up to five years, while a medium grade carpet may last up to 15 years. Well made and well cared for carpet can last up to 25 years. Polyester carpets tend to be on the low end, while nylon or triexta carpets will last longer. Of course, you'll have to take care of them with regular cleaning, stretching, and protection from heavy wear. If a carpet starts to lose its color or you see matting, ripples, or wrinkles, it's probably time to replace it. It's also a good idea to replace carpet if you're experiencing tough allergy symptoms, and you may want to consider hard flooring instead.
How to make it last forever:
Treat spills immediately
Use wet cleaners sparingly
Vacuum regularly
Professionally clean carpets about every year
Clip snags or burns with scissors, don't pull them
Use doormats to wipe your feet and stop dirt at the door
Place rugs on top of carpet in high traffic areas to cut down on wear
Rake your carpet after a deep cleaning
Test products before use to check colorfastness
Use protective blocks under furniture
Siding exterior
How long it will last: Up to 30 years or more
Much like your roof, siding protects your home from the elements. It keeps moisture, wind, and more out. If you take care of your siding, it will take care of your home, but some types of siding will last longer than others and some require more maintenance than others. Wood can last for decades, but it must be very well taken care of to avoid rot and mold. You'll have to redo caulking every few years and remember to refinish your wood siding every few years to avoid letting it become vulnerable to moisture. Aluminum siding is strong, but it can be scratched, pitted, or dented. Enamel cating will fade and eventually wash away. With vinyl siding, there is little maintenance. Like other types of siding, you'll need to clean it regularly, but it doesn't rot, scratch, or dent.
How to make it last forever:
Wash siding regularly, rinsing and scrubbing as needed
Remove stains with water and a mild detergent
Repair damage to aluminum siding
Repaint siding every 10 years or so
Refinish and seal wood siding every five years
Brick exterior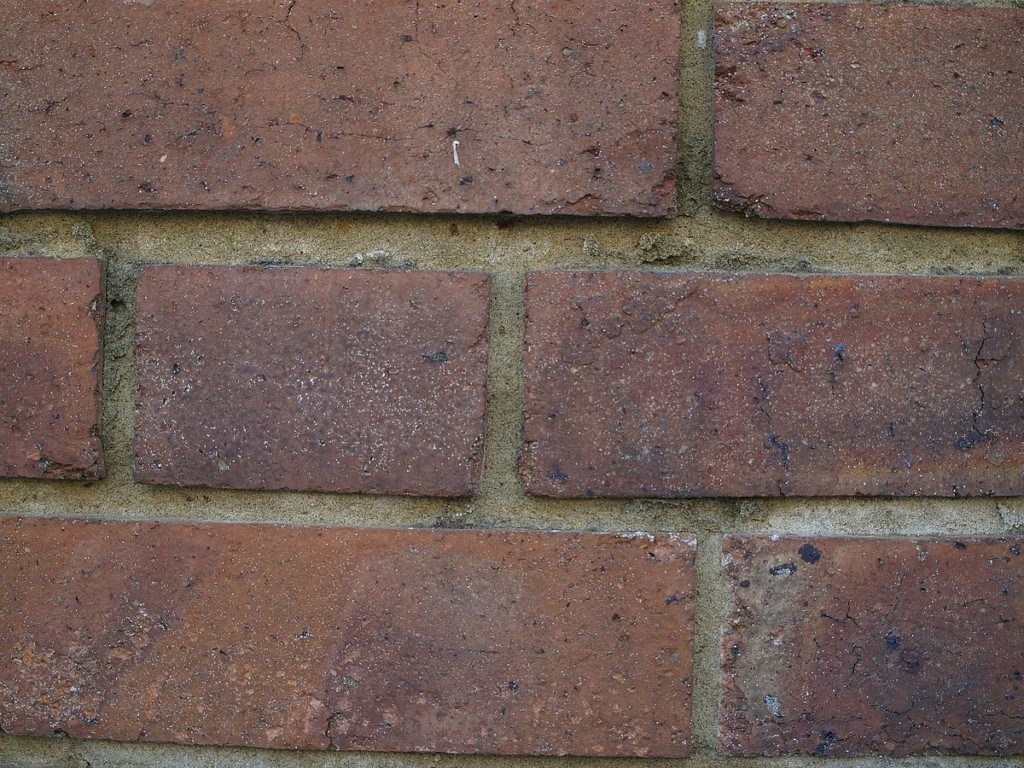 How long it will last: 100+ years
Brick exteriors are built to last and can be used for centuries. It is a good choice for a long lasting exterior. It is relatively maintenance free, but does require some care. You will need to watch for water damage, keep it clean, and repoint if necessary. You should watch for mold or mildew growth, using a natural or synthetic bristle brush with a bleach solution to remove it. Repairing problems with the mortar or brick will keep it in good shape. You may also want to remove paint, but it will have to be done carefully.
How to make it last forever:
Repair water damage
Repoint soft, cracked, or damaged mortar joints
Carefully remove paint
Regularly wash exterior brick to remove mold or mildew growth
Use sealants to protect from the freeze thaw cycle
Air conditioner and heater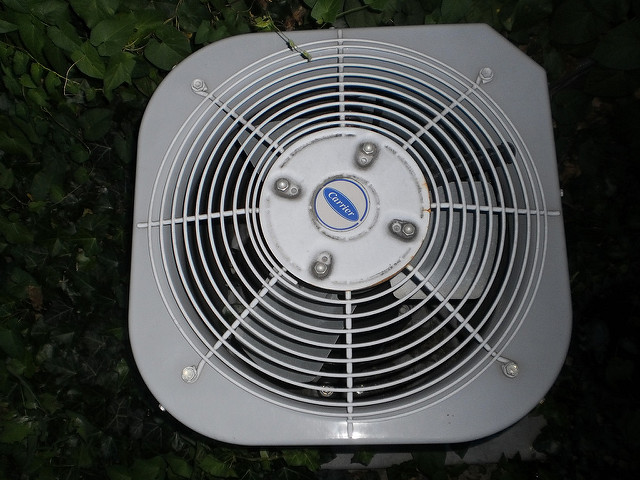 How long it will last: 15 to 20 years
HVAC systems work day and night year round to keep the temperature comfortable in your home. It uses a lot of energy and you ask a lot of it running around the clock all year. Remarkably, air conditioning and heating systems often last 15 years or more, longer if you take care of your system with preventive maintenance. Professional annual service can keep your air conditioner in tip top shape, and so can carefully maintaining your unit. You'll need regular checkups and tasks likes changing your air filters to stay on top of your HVAC unit and add years to its life.
How to make it last forever:
Change your air filters at least every three months
Get an annual checkup from a professional
Clean and comb the fins
Clean the air conditioner condenser unit
Remove debris with a vacuum
Clean around the unit, removing branches, vegetation, leaves, and debris
Cover the air conditioner unit during the winter
Level the unit
Clean the evaporator coil
Clean the evaporator drain
Clean the blower filter
Get the air ducts cleaned by a professional
Breaker box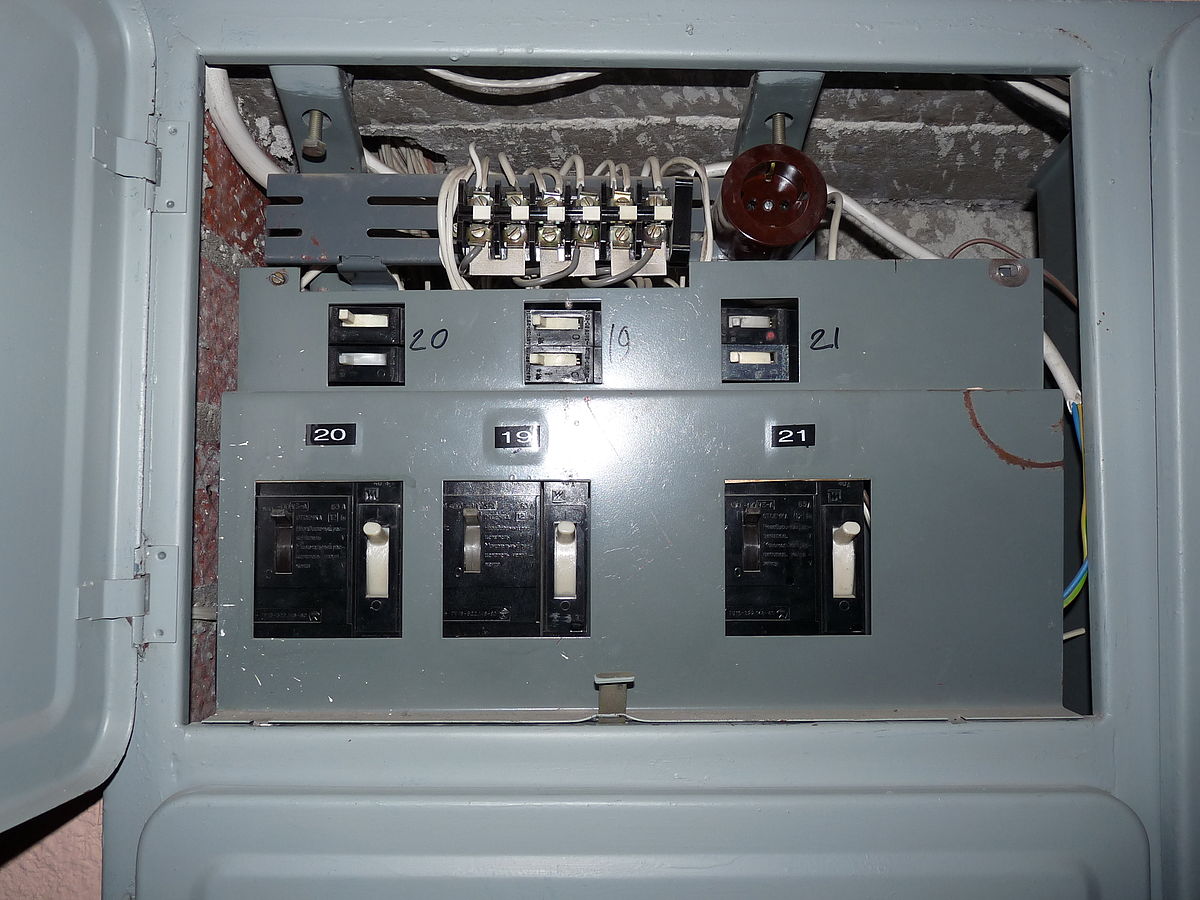 How long it will last: Up to 40 years
An important part of your home's electrical system, breaker boxes are designed to last decades. But they do wear out with time and can become dangerous if they fail, causing electrical issues and potentially even fires. If your home is more than 40 years old and you still have the original breaker box, it's probably time to replace it.
How to make it last forever:
Extend the life of circuit breakers by flipping breakers on and off three times annually
Have a professional electrician inspect your electrical system annually, including the breaker box.
Ceiling and exhaust fans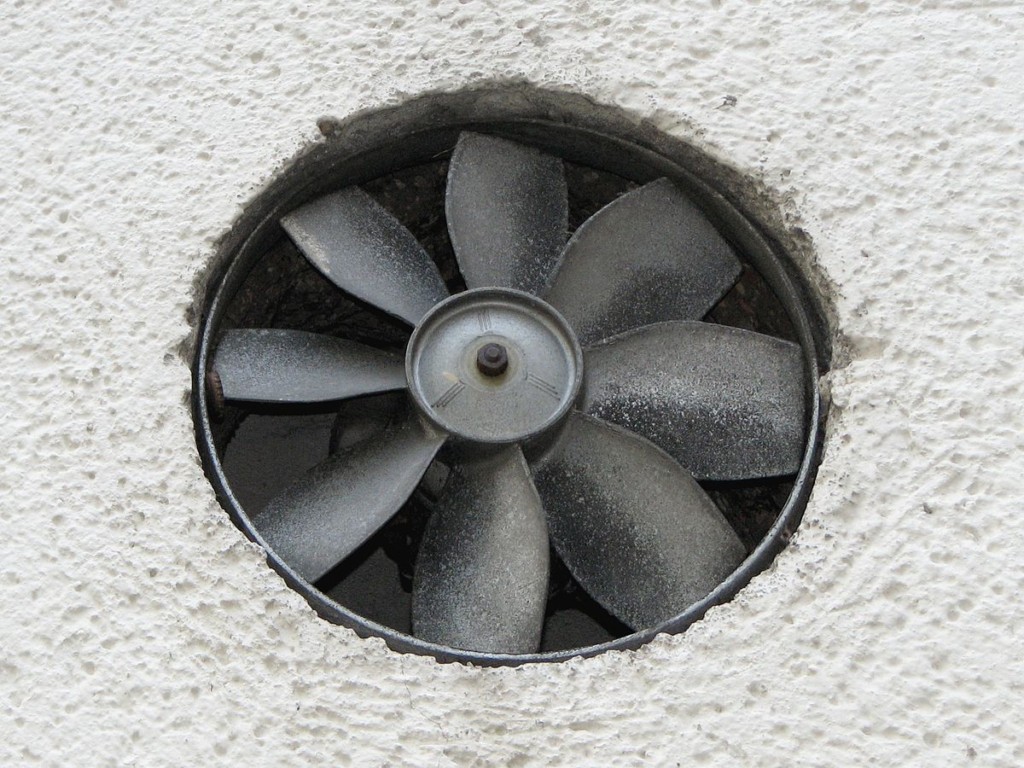 How long it will last: 10 or more years
Ceiling fans can keep your home cool and bathroom exhaust fans can reduce the moisture and odor in the room. But motors on these fans can burn out, especially if they are allowed to get dirty. They tend to last several years, even decades, as long as they are well maintained. Fans may become wobbly or noisy before being replaced.
How to make it last forever:
Regularly clean fans, including fan blades and motors of dust, dirt, hair, and other debris
Lubricate fans to reduce noise
Septic system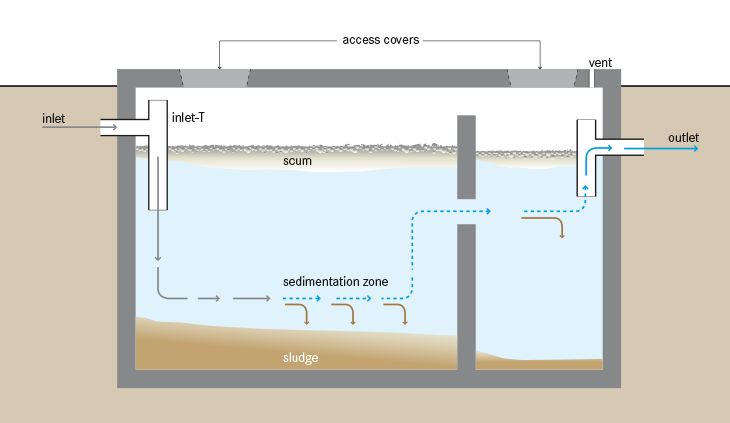 How long it will last: 25 to 30 years
Septic systems treat your home's wastewater and are popular in rural and spread out suburban areas where sewer lines aren't an easy option. Septic systems require regular maintenance, especially regular inspection and pumping. Household septic systems should be professionally inspected at least once every three years and pumped every three to five years. Alternative systems with components including pumps or electrical float switches should be inspected about once a year.
How to make it last forever:
Have your septic system professionally inspected
Pump your septic system tank regularly
Use water efficiently to reduce use of the septic system and reduce the risk of failure
Properly dispose of waste, avoiding flushing grease or oil, flushable wipes, diapers, coffee grounds, cat litter paper towels, or household chemicals
Never park or drive on your drain field
Plant trees and shrubs an appropriate distance from your drain field
Roof drains, sump pumps, and rainwater drainage systems should be kept away from the drain field area
Thermostat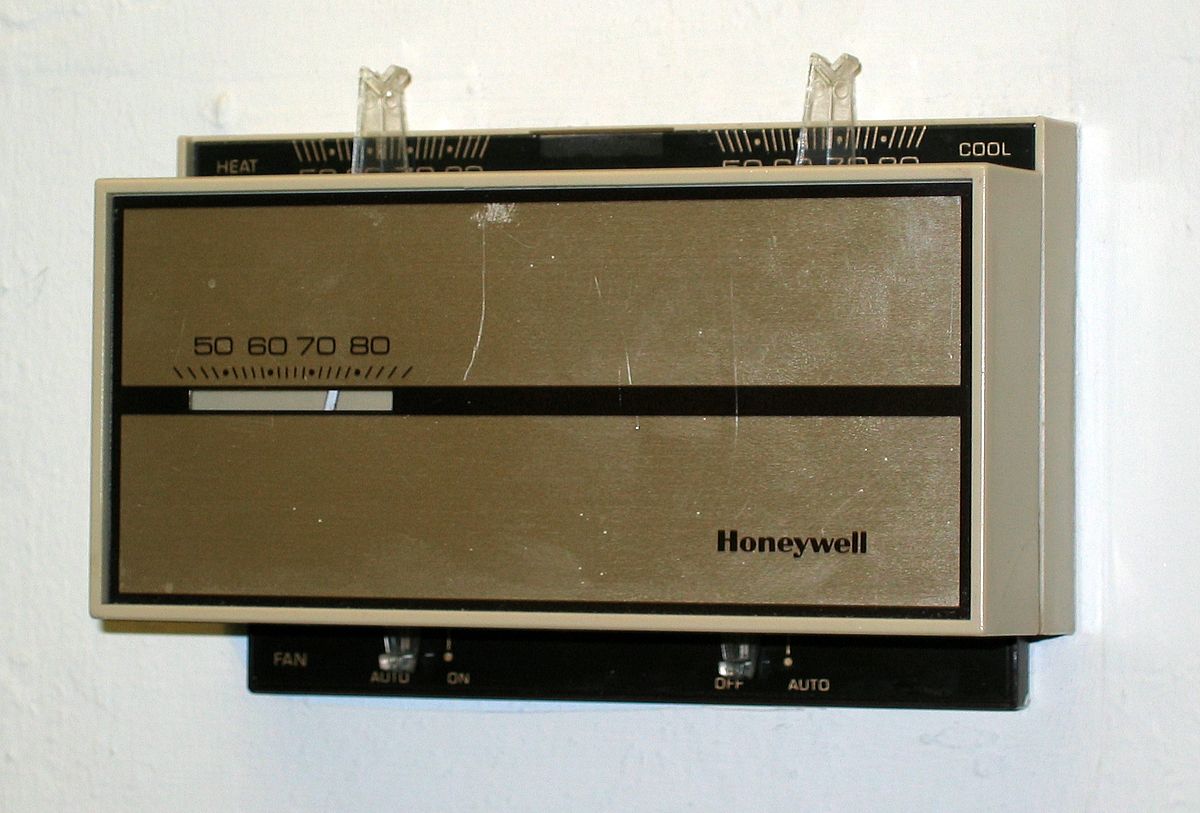 How long it will last: Up to 30 years or more
Your thermostat is the main control device for your home's air conditioning and heating system. Keeping it in good working order is essential to taking care of your HVAC system. It should be tested, tuned, and replaced when necessary. It's important to check your thermostat for accuracy. You should also clean it, as dirt can interfere with proper calibration and operation.
How to make it last forever:
Test your thermostat's thermometer every year with a separate thermometer
Recalibrate your thermostat if needed
Adjust the heat anticipator if your heating system cycles on and off too often
Clean your thermostat, wiping it down carefully to remove dust, dirt, and grime