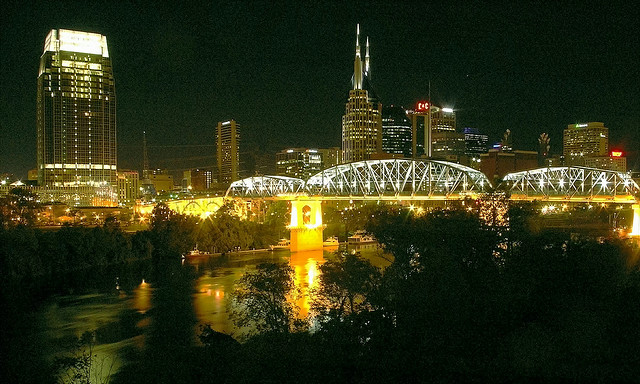 Best known as Music City, Nashville, Tennessee is a city rich in culture. It is also a center of industry for healthcare, publishing, transportation, and banking. Nashville is a major destination for tourists as well as music recording and production. The city has a low unemployment rate, strong job growth rates, and home prices often found below market value.
The Nashville housing market is on fire right now, and it's currently the third hottest housing market in the United States. With a surging local economy, home sales are up and are expected to remain high for at least the next few years. The city has attracted the attention of families as well as investors who are snapping up properties in Nashville left and right.
Nashville real estate is ultra competitive these days, and in this market, you'll need an experienced professional on your side. These real estate agents have the skills and experience to help you make smart choices in Nashville real estate, whether you're buying, selling, or investing. Each of these agents is talented, and we've listed them in no particular order. Rather, we'll leave the ranking up to you: we've included a poll at the end of this article, and we encourage you to vote and let us know which Nashville Realtor you think is the best. Don't wait, though: the poll closes in 30 days!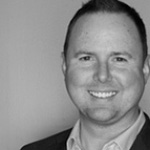 Aaron Noffsinger
Co-owner and broker of Revolution Real Estate, Aaron Noffsinger has more than 11 years of experience in real estate. He specializes in assisting buyers and sellers with real estate transactions, and also works in new construction. Noffsinger focuses on helping clients understand information, putting it all into perspective and context. He also offers assistance with contracts and is always sure to protect the best interests of his clients. His clients say that he makes the process of buying or selling a home stress free, offering advice on the entire process. They appreciate that he is not only knowledgeable, responsive, and professional, but fun to work with.
Steven Russell
Born and raised in East Nashville, Steven Russell is a native of Music City and has superior knowledge of the area. He also has more than 11 years of experience as a Realtor, and has spent years working tirelessly to ensure purchases and sales go smoothly. His clients never hesitate to recommend him, as he offers a great experience, expertise, and plenty of support in making smart real estate decisions. They say he gives them peace of mind and goes above and beyond to provide them with quality service.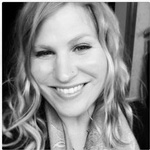 Leah Cameron
Leah Cameron specializes in West and East Nashville neighborhoods as a buyer's and seller's agent. She loves to help educate her clients as they buy homes, and will walk them through every step of the way. Cameron always helps sellers to maximize their return on investment with staging, advertising, and marketing. And with a degree in art, Leah offers a special touch in aesthetic appeal. Her clients say she has superior market knowledge, but more importantly, makes the entire process easier as she makes everything stress free and painless. She handles hiccups and bumps in the road professionally, and advocates for her clients all the way through closing and beyond.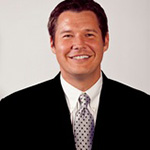 Mike Post
Mike Post is a former songwriter turned real estate investor. And for more than nine years, Post has excelled as a Realtor in the Nashville area. In 2013, he opened Post & Company Real Estate, providing his clients with real estate services. In the last year, he completed more than $10 million in real estate transactions. Post's clients say he is great to work with, offering professional, knowledgeable service. They find his service refreshing, with straightforward, honest advice.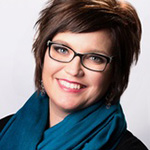 Bridgette Chamberlain
Managing broker and owner of Chamberlain Realty, Bridgette Chamberlain is an accomplished Nashville real estate agent. She has helped clients in middle Tennessee buy and sell homes for more than 13 years. She specializes in assisting first time home buyers, and with her excellent marketing skills, she also has a knack for selling homes. She uses technology including virtual tours, website placement, featured listings, staging, photos, and more to get homes sold. Chamberlain has been recognized for her excellence in real estate as a multi million dollar producer, Toast of Music City Nominee for Best Real Estate Agent in 2013 and 2014, as well as the Sumner Association of Realtors Award of Excellence recipient. She is active in the community as a member of the Sumner Association of Realtors and as a voting member of the Planning and Zoning Commission in her community.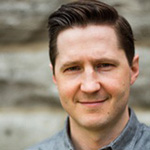 Clay Kelton
Clay Kelton is a Nashville native, and he has more than 12 years of real estate experience in Nashville. He is an ideal buyer's agent, as he is often able to find properties before they're even listed on the market. And for every client, he offers excellent counseling to help make informed decisions and smart investments. Kelton is a Certified Residential Specialist, and is committed to protecting and negotiating for each of his clients. Many of his clients return and refer Kelton to others. In fact, about 2/3 of his clients each year are repeat or referral clients. His clients say he has excellent knowledge of the real estate market, he works tirelessly to help them, and he is able to move quickly to make deals happen successfully.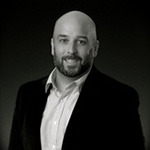 TJ Anderson
TJ Anderson has more than 11 years of experience in real estate, and is the owner of TJ Anderson Homes. He makes it a point to make the buying and selling process stress free, and offers great value to his clients. Anderson makes most transactions paperless and highly mobile, and uses a tech savvy approach using social media to market homes and get the word out. He has achieved more than $50 million in sales, and is a vintage home expert with resources including the Historic Commission, estate planners, and antique home vendors. He has also won the Annual Top Producer Award, and Awards for Web | Digital Marketing. Clients say he is responsive and pays careful attention to their needs and desires. They enjoy his honest opinion and concern, and how hard he works to make sure that all of their details are in order.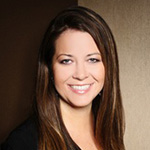 Ashley Dugger
Since 2004, Ashley Dugger has specialized in residential real estate. With a strong work ethic, enthusiastic attitude, and proven results, she is a leader in Nashville real estate. In fact, she has been recognized among the top 1% of agents in Middle Tennessee. She has sold more than $52 million in new construction alone. Dugger is very active in the community, and is involved in work with Big Brothers, Big Sisters, as well as the Community Housing Partnership. Her clients say she is professional and pleasant to work with, and is great about handling everything quickly. They also appreciate that she clearly tells them what to expect so there are no surprises along the way.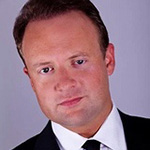 David Pearson
David Pearson brings more than 15 years of experience to the table as a real estate agent and mortgage broker. He has extensive knowledge, and has experience in high level negotiation, creative marketing, and more. He has proven himself as a successful real estate agent, reaching the platinum level of the Multi Million Dollar Producer Award Winner from the National Association of Realtors from 2004 to 2014. Pearson is also a lifetime member of the Million Dollar Sales Award. Clients say he is proactive, understands their needs, and is especially skilled in negotiation. They also enjoy his professional connections and high level of expertise in Nashville real estate.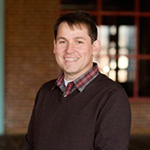 Bob Sorey
Bob Sorey is owner and chief experience officer with Best Real Estate Advisors. He prides himself on being dedicated to assisting homeowners who are having trouble with their mortgages, and offers a superior understanding of the tax benefits of home ownership in Tennessee. His designations and awards include Certified Commercial Investment Manager and National Association of Realtors Realtor Hero (one of the five inaugural heroes in 2012). Sorey's clients say he works hard for them with honest, reliable, and knowledgeable service. They enjoy his patience, positive attitude, and flexibility with showings and responsiveness.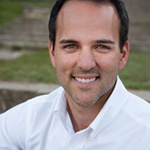 Jonathan Harris
A Nashville native, Jonathan Harris joined the family practice of real estate more than seven years ago. He works hard to make the process of buying, selling, or investing in a home fun and seamless with responsive, clear communication, and no pressure support. Harris serves on the board of the Greater Nashville Association of Realtors Legislative Committee, as well as the Young Professionals Network. He is active in the Nashville community, serving as a Young Life leader at Ravenwood High School, and as an active member of the Phoenix Club, raising money for the Boys and Girls Club. His clients say they've enjoyed quick sales, and enjoy the process of both selling and buying homes with him.
Brittney Testerman
For more than eight years, Brittney Testerman has been a Realtor in the Greater Nashville Area. She has an excellent understanding of the real estate market, and puts great care into helping her clients with every aspect of buying or selling homes. Testerman loves to achieve the best outcomes for her clients. She is active in the Nashville community, serving as the Habitat for Humanity chair with the Greater Nashville Association of Realtors. She also volunteers for the Ronald McDonald House, as a member of the Junior League of Nashville, and on the Father Ryan Alumni board. Clients say she is amazing, and they're impressed that she is able to tell them about listings before they've even hit the market. They feel confident in her service, and have faith in her to take care of everything they need.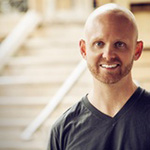 Aaron Armstrong
As president and CEO of The Armstrong Real Estate Group, Aaron Armstrong focuses on innovation and customer service. He is serious about client satisfaction, and isn't happy until his clients are 100% satisfied. He works to understand his clients' goals, and then develops a plan to exceed their expectations. This commitment to service is a part of why Armstrong is ranked among the top 1% of Realtors in Tennessee. His clients say he offers top notch representation, excellent negotiation, and perfect responsiveness. They say he is incredibly helpful and knowledgeable, and makes the process both fun and satisfying.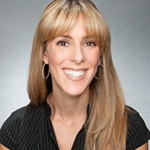 Jessica Averbuch
For more than 15 years, Jessica Averbuch has specialized in real estate. She is passionate about helping her clients buy and sell homes in the Nashville area, and she loves to develop lasting relationships to serve families as their real estate needs change. Her clients say she her market knowledge is incredible, and that she is a tireless, strong advocate for them. They enjoy the technology and systems that she uses to buy and sell homes, and appreciate the ability to use their phones to conduct real estate transactions. Averbuch's clients feel they receive tremendous service and advocacy with her.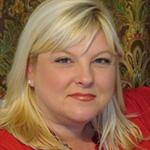 Julie Davis
A lifelong resident of Nashville, Julie Davis has excellent knowledge of the local market and the Nashville real estate industry. With a background in lending, landscape design, and home improvement contracting, Davis is an excellent resource for not just home buying and selling, but maintenance and improvement. And with her contacts throughout the home industry, she offers excellent referrals for helpful professionals. Her clients say she is dedicated, professional, and always goes the extra mile on their behalf. They appreciate that she is spot on and quick to act on her instincts, and always knows the right resources needed to get the job done.