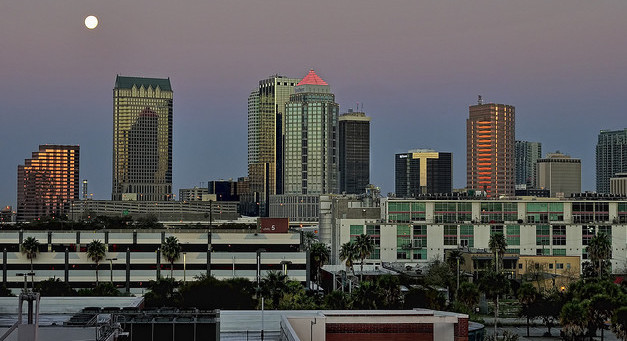 Located in sunny and beautiful Florida, Tampa is an excellent place to live. It's been ranked as one of America's best outdoor cities, and is one of the top cities where Americans want to live.
With a warm climate, rich culture, and booming economy supported by health care, military, tourism, and finance, Tampa just keeps getting more attractive.
Experts say Tampa is Florida's best kept secret, and as that secret gets out, the real estate market continues to heat up. Housing prices are up, and the Tampa area real estate market is becoming more competitive.
In this market—and any market—you need a qualified, experience real estate professional by your side. We've found 15 of the best Realtors that Tampa has to offer: real estate professionals who have been there and done that successfully, and can offer the support and guidance you need for a great real estate transaction whether you're buying, selling, or investing.
Our best Tampa real estate agents are listed without rank: we want to hear from you on who is the best. Be sure to vote in our poll at the end of the article to let us know who is the best Tampa real estate agent. The poll closes in 30 days, so vote today!
Kristy Darragh
A broker associate with more than 25 years of experience, Kristy Darragh delivers a winning attitude to all of her real estate clients. She is a problem solver, detailed oriented real estate agent, and self motivated workaholic (which she will admit herself!). Darragh works hard to not only get results, but make the buying or selling process pleasant. In her many years of experience, Darragh has sold more than 2,500 homes and received numerous awards. Her clients say she is responsive, keeps them well informed, and is a pleasure to work with.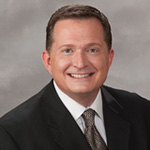 Christopher Henry
A native of South Tampa, Christopher Henry is a full service Tampa Bay Realtor. He works diligently to help his clients follow trends in today's fluctuating real estate market and help them make smart investment decisions. His client say he has exceeded their expectations with his willingness to drop everything and take action for them, as well as understanding their needs while offering efficient service and extensive knowledge in the real estate market.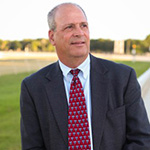 Anthony Malafronte
Anthony Malafronte has lived in Tampa for more than 18 years, and has over two decades of sales and marketing experience for Fortune 50 companies. For more than 10 years, Malafronte has used his skills in marketing, presentation, sales, and negotiation to offer exceptional real estate service to his clients in the Tampa area. Clients say he is responsive, straightforward, and offers customer focused service—and he delivers great results, like contracts on day one.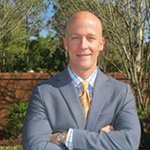 John Pestalozzi Jr.
John Pestalozzi Jr. has lived in Tampa for more than 38 years, and his love for the city and its real estate market shows. He works hard to get results for his clients and make their experience buying or selling a home a pleasant one. With a background in customer service, marketing, and problem solving, Pestalozzi is perfectly suited to offer top notch real estate service. He has more than 16 years of experience in real estate. His clients say he is a true professional with extensive knowledge—some even call him the Wikipedia of Real Estate.
Michael Ceparano
Michael Ceparano is a Tampa native and a graduate of both Tampa High School and the University of Florida. He specializes in single family homes and income properties in Tampa, and prides himself on maintaining extensive knowledge of the market, school districts, neighborhoods, and more in the local area. He is a customer driven Realtor, and is committed to providing exceptional service. His awards and certifications include the 2014 Best of Trulia Top Agent Award, Graduate Realtor Institute, Accredited Buyer Representative, Platinum Club Top Agent Award, and e-Pro. Ceparano's clients say he does everything needed to make their transactions move smoothly and zeros in on great deals with his excellent negotiation skills.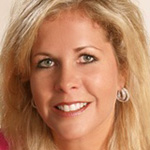 Janet Lopez
With more than two decades in the real estate industry, Taylormade Properties owner Janet Lopez brings extensive experience to the table, and a proven track record to back it up. She delivers results consistently, and sells more than $10 million in real estate every year. Her certifications and designations include Graduate of the Realtor Institute and Certified Residential Specialist. And the proof is in her referrals: more than 60% of her clients are referred to her by other satisfied clients. Her clients say she is very professional, always patient, and helped them move quickly to buy or sell homes in the Tampa area.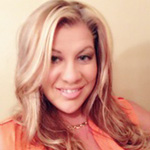 Raquel Zapata
Raquel Zapata specializes in residential and commercial sales, first time home buyers, new construction, relocation, luxury properties, and vacant land. Offering bilingual real estate service, Zapata has developed a multicultural client base — and is proud to have lasting relationships with her customers. She is a member of the National Association of Realtors as well as the Greater Tampa Association of Realtors. Zapata's clients are quick to point out that she is highly responsive and knowledgeable, offers honest opinions, and provides them with pressure free decision making.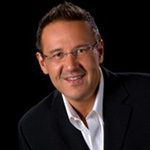 Ray Mihara
President and broker of Mihara & Associates, Ray Mihara has more than 19 years of experience in real estate. His team is among the top 1% of real estate agents nationwide, and has a cumulative sales volume of more than $235 million since 1998. Mihara buys and sells real estate with investment in mind, and he helps his clients make smart financial choices with their homes. He comes highly recommended by his clients, who report quick closing, good prices, and great responsive service.
Brittany Turner
Brittany Turner is a lifelong resident of Tampa and an enthusiastic part of the community. Her knowledge of the area, as well as the real estate market, is tough to beat. Turner specializes in the purchase and sale of single family residences in the Tampa Bay area, and is always excited to use the latest online marketing tools for real estate sales exposure. Her clients say she offers excellent services including staging and previewing homes. They appreciate her punctuality and how well prepared she is, and even the quality of her referrals for contractors and other home services.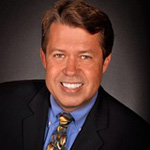 Bill Dallas
Bill Dallas has more than 10 years of experience in real estate, and a track record that gets better every year. In fact, in the last seven years, he has doubled his sales production each year. His background is in real estate investment, and he is an excellent asset for buying, selling, or investing in single family homes in the Tampa area. His real estate designations include Graduate of the Realtor Institute and Certified Distressed Property Expert. Dallas' clients say he is a pleasure to work with, as he is professional, consistently delivers great results, and offers excellent attention to detail and communication.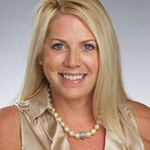 Laurie Dykeman
Laurie Dykeman is a top performing Realtor with nearly 10 years of experience in real estate. She specializes in the luxury home sales market in Tampa, and is a member of the Institute for Luxury Home Marketing. Other designations Dykeman holds include Certified Internet Marketing Specialist e-Pro and Accreddited Staging Professional. Her clients say she is patient, able to handle every detail, and offers an experience that simply couldn't be any better.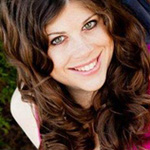 Crystal Brady
Crystal Brady is a native Floridian with more than seven years of experience in real estate. She specializes in buying and selling real estate in Hillsborough and Pasco counties for first time buyers, relocations, short sales, banked owned properties, and has current and past experience in new construction. Brady's clients say she keeps them well informed, offers seamless transactions, and a stress free real estate experience.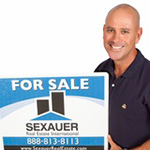 Steve Sexauer
A resident of the Tampa Bay area since 1986, Steve Sexauer is an expert in the area and in the local real estate market. He is the broker of Sexauer Real Estate International, specializing in residential and commercial properties and offering services in short sales, distressed homes, bank owned, first time home buyers, second homes, investments, luxury, and international purchases. Sexauer also offers bilingual service, speaking both English and Spanish. His clients say he offers great advice and is there for them throughout the entire process and is extremely knowledgeable, as he knows Tampa Bay inside and out.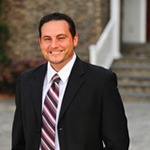 Joshua Toledo
Joshua Toledo is a South Tampa native, U.S. Army veteran and broker owner of Majestic Home Realty with more than 15 years of experience. He offers excellent marketing savvy, negotiation skills, and experience with a variety of real estate transactions. His designations include membership in the Million in a Month Club, Certified Property Management Specialist, and Certified Residential Investment Specialist. He consistently ranks as one of the leading real estate brokers in the Tampa area. His clients say they are confident in his ability to handle their needs, and that he offers excellent reliable services. They also appreciate how he is able to help them make crucial decisions with great information.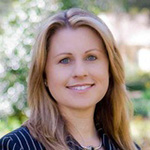 Wendy Ross
Wendy Ross has lived in Tampa since 1990, and is a Florida native. She specializes in residential real estate in the Tampa Bay area. She is ranked among the top 100 Realtors for sales volume by the Greater Tampa Association of Realtors, and in 2011, was voted the Best of Northwest Realtor by the Tampa Tribune. In 2012, Ross was named Agent of the Year by Florida Executive Realty. She holds the Certified Negotiation Expert designation, and consistently sells millions of dollars in real estate every year. Ross' clients appreciate her responsiveness and how easy it is to work with her. They say she is an excellent negotiator and offers incredible knowledge in her field.