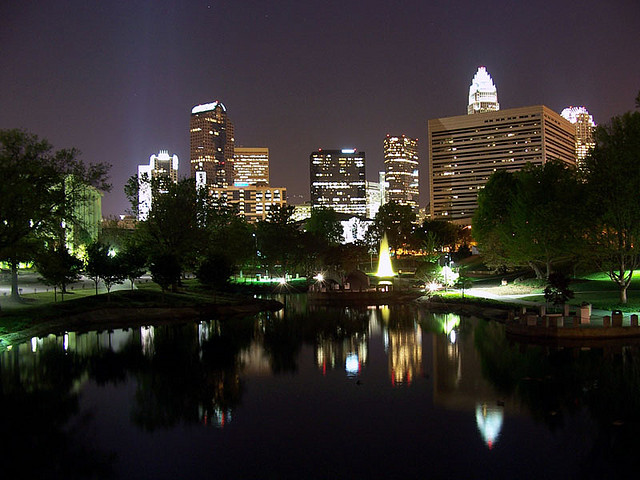 Charlotte is the largest city in North Carolina and also one of the largest cities in the southeastern United States. With a moderate climate, rolling hills, beautiful foliage, and exciting events make it an excellent city to live in.
Charlotte also has a number of attractions including the Carolina Panthers, Charlotte Hornets, NASCAR Hall of Fame, Carowinds amusement park, and more. This city has a thriving economy as one of the largest centers of financial operation in the United States. Bank of America's corporate headquarters is in Charlotte, as is Wells Fargo's east coast operations.
With all this to offer, it's no surprise that Charlotte is among the five fastest growing major cities in the United States. That's great news, but with all of this growth, the real estate market in Charlotte is a tough one. Rising home prices, competitive sales, and high expectations mean you'll have to be smart if you want to find success in Charlotte's real estate market. The best way to find success: work with an experienced, qualified real estate professional in Charlotte.
We've found the 15 best real estate professionals Charlotte has to offer. They have years of experience, happy clients, extensive knowledge, and a commitment to customer service that ensures you'll be in good hands.
No matter who you choose to work with, these real estate professionals are among the best, and we've listed them without ranking order. However, we would like to find out which one you think is the best. We've included a poll at the end of this article, and we encourage you to leave your vote to let us know which real estate professional is the best in Charlotte. Don't delay: the poll closes in 30 days!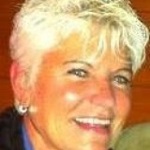 Candace Ellis
Candace Ellis has more than 31 years of experience in Charlotte area real estate. She specializes as a buyer's agent, listing agent, and a resource for relocations, short sales, and foreclosures. She also has experience in low to no down payment financing, cash flow deals for investors, bank owned homes, and HUD foreclosure brokerage. Clients say her local knowledge is excellent, and he is a great resource for recognizing good opportunities. They say she will fight to get you the best deal possible.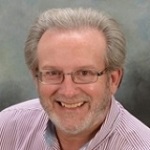 Wayne Bennett
For more than nine years, Wayne Bennett has been a licensed real estate agent in North Carolina as well as South Carolina. he loves to help others in real estate and finds joy in changing lives and saving neighborhoods. Much of Bennett's business is built off of referrals thanks to his numerous satisfied clients. His clients say he is very professional, happy to listen to your needs, and highly qualified to make suggestions with his experience and knowledge in mind. They're impressed by his ability to get them into day one listings and get accurate, timely bids to get their dream homes.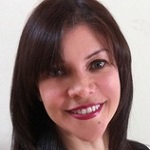 Robyn Licursi
Robyn Licursi is the broker of Robyn's Nest Realty, serving Charlotte and the surrounding areas. Licursi has more than 10 years of experience in real estate. She is originally from New York, but she fell in love with Charlotte's weather, hospitality, and real estate market. She specializes in working with first time home buyers, and also offers advice and support to those changing homes or relocating. It's her goal to provide ideas, opportunities, and value to her clients with excellent customer service, integrity, and satisfaction. Clients love her direct approach and ability to stay in touch while respecting their time. They also appreciate how knowledgeable, assertive, and personable she is.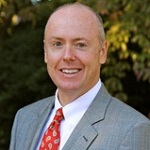 Scott Pridemore
President of Pridemore Properties, Scott Pridemore has more than 19 years of experience in real estate. He is on a mission to create clients for life, and he has, as more than 80% of his business comes from repeat and referral clients. His loyal clientele stick with him thanks to his consistent exceptional customer service, knowledge, education, and attentiveness. His real estate designations include Seniors Real Estate Specialist and Certified Residential Specialist. He is also a multiple year award winner of Five Star Best in Client Satisfaction Real Estate Agent Award recipient in Charlotte Magazine. Client say he comes highly recommended, and they can see why: he is extremely knowledgeable, has great negotiation strategies, offers excellent responsiveness, and is able to recommend good contractors. They trust his expertise and rely on him to help them make sound real estate decisions.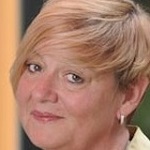 Jodi Sosna
Owner and broker of Progressive Urban Real Estate, Jodi Sosna has more than 9 years of experience in real estate. Sosna also has more than 25 years of experience in sales and marketing. She excels with high standards for customer service and satisfaction while meeting her clients' needs and expectations. Sosna is licensed to practice real estate in North Carolina and South Carolina, and she holds a number of designation in real estate including Accredited Buyer's Agent, National Association of Realtors® Green Certification, and National Association of Realtors® At Home With Diversity Certification. Sosna's clients are blown away by her ability to deliver results including homes sold lightning fast and excellent negotiations. They note how knowledgeable she is in the historic neighborhoods of Charlotte and greatly value her advice for staging, marketing, and selling homes in particular.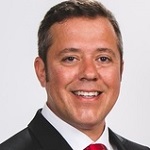 Gary Espin
A Charlotte native, Gary Espin is a cheerleader for the city. He's enjoyed living in Charlotte all of his life and loves watching as the city grows. He believes it's a great place to work and raise a family, with vast opportunities and a great community. Espin is passionate about real estate, and always keeps his clients' best interest at heart. Clients say he is professional, caring, knowledgeable, and honest. They don't feel any pressure from him, and appreciate his ability to always be available and connect them with professionals in his network for repairs and other services.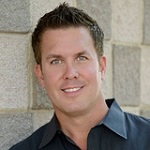 John Kurtz
Broker of John Kurtz Homes, John Kurtz has more than 10 years of experience in real estate and is one of Charlotte's top producing real estate professionals. He serves first time home buyers, relocations, foreclosures, investors, and more with expert advice to guide you through the entire real estate process. Kurtz has a degree in finance, and is especially qualified to help you make a smart financial decision in real estate. He works hard to ensure that each of his clients are well taken care of, and that every real estate experience is fun and stress free. His clients value his candid, to the point advice on home purchases, home sales, and the buying and selling process. They say he is professional, experienced, knowledgeable, and honest.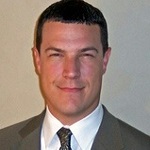 George Dwight
George Dwight was born and raised in the Carolinas, and he's proud to call Charlotte home. He's lived in the area for more than 35 years, and he has incredible knowledge not just of Charlotte, but of the real estate market. Dwight serves buyers, sellers, and investors and places heavy emphasis on excellent service, negotiation, hard work, and extensive online exposure to offer top notch real estate service to each of his clients. He works diligently to give his clients peace of mind during their real estate investment decisions. Dwight can support you in any real estate transactions, including court house foreclosures, HUD homes, banked owned, and auctions. Clients say he is always there for them with honest, knowledgeable advice, and they enjoy working with him from day one. They point out that he is always responsive and always goes the extra mile to ensure everything goes smoothly.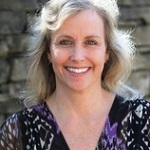 Julie Wall Burris
Julie Wall Burris is a relocation specialist with Lilac Realty. She is a native of North Carolina, a graduate of University of North Carolina Charlotte, and a 20 year resident of uptown Charlotte. Burris is highly knowledgeable about close in neighborhoods including Myers Park, Cotswold, Dilworth, Madison Park, and Southpark. Her highest priority is making her customers happy, and it shows. Her happy clients say she helps to quickly sell homes as well as identify great homes to buy, even in a quickly changing market. They say her help in finding great deals quickly has been invaluable, and she makes the buying process easy.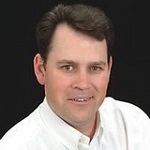 Kent Van Slambrook
Owner and broker in charge of First Properties of the Carolinas, Kent Van Slambrook has more than 28 years of experience in real estate. He specializes in representing buyers and sellers as well as relocations and property management, and has served more than 2,000 families over the years. Van Slambrook is committed to treating every client with the highest level of integrity and respect, and he is always excited to help a new family with investing in their home. Clients say he is excellent in helping them sell their home quickly — or find the perfect home. He is always there to answer questions, offer encouragement, or address any concerns. They value his knowledge of the area and market and appreciate his excellent attention to detail.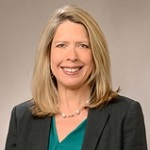 Nancy Braun
Broker of Showcase Realty, Nancy Braun is an experienced real estate professional with more than 19 years in the real estate field. She is recognized for her excellence with a number of awards, including ranking 46th on Fortune magazine's list of fastest growing inner city businesses in the U.S. and the 46th fastest growing company in the nation on HousingWire's Fast50. Locally, she has been recognized with the 2014 Charlotte Business Journal Women in Business Award and the 2014 City of Charlotte Crowns of Enterprise Award, amonng others. Braun credits her excellence with offering exceptional service, attention to detail, and a great team to back her up. Clients say she is there for them every step of the way and always ready to listen to their needs and put them into action. They say she is always willing to work competitively and with urgency to meet their needs.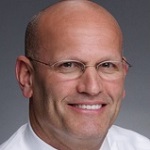 Greg Moran
Greg Moran has more than 25 years of experience in real estate and is the broker in charge of Homes Charlotte, which he opened in 2004. Previously, Moran performed in the top 5% of RE/MAX Realtors® nationwide. In addition to real estate, Moran is active in the Charlotte community as a member of the Allegro Foundation. Clients say he is dedicated, wonderful to work with, and goes the extra mile to get his clients what they want. They feel comfortable with him and rely on him to guide them through the entire process with knowledge and professionalism.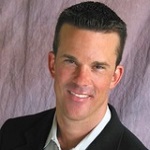 Mike Sposato
Mike Sposato is owner of Carolina Reality Advisors and a full time Realtor® with more than 15 years of experience. He has been a Charlotte resident since 1996. Since 2006, Carolina Reality Advisors has been among the top 20 real estate companies in the greater Charlotte area. He focuses on building long term relationships with his clients as he helps them meet their real estate goals. Sposato is committed to following his clients' best interests and always approaches each real estate transaction with a winning attitude. Clients say he is a true professional and is able to make the real estate experience enjoyable. They appreciate his direct, straight forward nature, as well as his commitment to telling the truth — even when the truth may not be what you want to hear.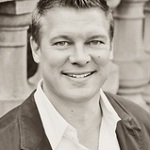 Greg Martin
Professionally licensed since 1999, Greg Martin is the owner and broker of MartinGroup Properties. He's lived in the Charlotte area since 1992, and started out in real estate as an investor, owning and managing several rental properties. Previously, Martin was among the top 100 RE/MAX agents by total sales volume in North Carolina and South Carolina, and finished second for sales volume in the Charlotte metro area. He also received the Platinum Club designation and the Hall of Fame award. Martin has assisted nearly 1,000 families, and many of his current clients are repeat and referral customers. They say he is easy to work with, knowledgeable, and pleasant. They feel comfortable working with him and recognize him as a valuable resource for buying, selling, or investing in homes in the Charlotte area.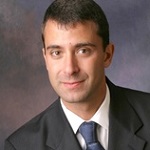 Phil Puma
Broker of Puma and Associates Reality, Phil Puma has more than 13 years of experience as a real estate professional. He specializes as a buyer's agent and listing agent with experience in relocation, foreclosure, and more. He holds designations including Certified Relocation Professional as well as Accredited Buyer's Representative. His commitment to excellent customer service is evident in his numerous 5 Star Award for Overall Customer Satisfaction in Charlotte Magazine. He believes in delivering a high level of personal service and attention before, during, and after the transaction. He is always ready to listen to his clients' needs, and complete satisfaction is his highest goal. Clients say he is knowledgeable, patient, excellent at sharing information, and handling negotiations as a professional. They're especially impressed by his ability to prepare homes for sale and get them sold quickly for a good price.