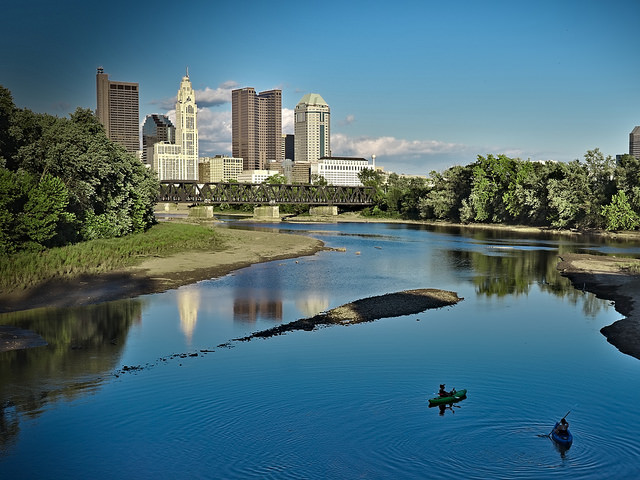 The Columbus real estate market is heating up, and homes are being sold before for sale signs can even be posted. And not only are homes selling faster than they have in recent years, they're selling for about 4% more than they were last year.
It's not hard to understand why. Life is good in Columbus, and it shows: Columbus was named the third happiest city in the United States based on an analysis of Instagram photos. Columbus also has a below average cost of living that makes it easy to build a great life in this central Ohio city.
With a hot market and excellent homes available for sale, now is the time to work with an experienced, professional Realtor® in Columbus. We've found the 15 best real estate agents in the Columbus area: professionals who have a long history of happy clients and successful home sales on both sides of the transaction. Any of these leading Realtors® would be highly qualified to help you with your next home sale or purchase, and they're listed in no particular order.
But we do want to know: which Realtor® is the very best in Columbus? Let us know by voting in our poll at the end of the article. And don't wait: the poll will close in 30 days!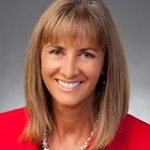 Regina Acosta Tobin
Regina Acosta Tobin is known as The Village Queen, as she is an expert in neighborhoods in and around downtown Columbus including German Village, Victorian Village, and Italian Village. Historic homes are her specialty — and she has 10 years of experience helping clients buy or sell the perfect home with historic character. Tobin holds prestigious designations including Certified Residential Specialist and Accredited Buyer's Representative. She is also fluent in Spanish and able to meet the needs of bilingual clients. Her clients praise her for great attention to detail, communication skills, and prompt responses. They love that she happy to answer every question with expertise that puts them at ease.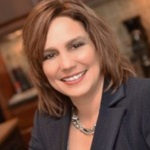 Lori Hicks
Team leader of Hicks Elite Realty, Lori Hicks has excelled as a Realtor® for more than eight years. She's spent most of her life in the Central Ohio area, and understands the ups and downs of buying and selling in the area. Hicks has sold millions of dollars worth of real estate, and is always excited to think outside of the box to find solutions for her clients. Her affiliations, designations, and awards include the Ten Million Dollar Club Award, 2015 Five Star Real Estate Agent, the Columbus Board of Realtors® Community Service Award, Accredited Staging Professional, Certified Broker Price Opinion Provider, Corporate Mobility Specialist, and Short Sale & Foreclosure Resource. Her clients say she makes real estate easy and always goes the extra mile for them. They know that they can count on her to be there when they need her.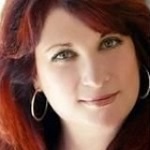 Marci Press
Owner and Realtor® for Home Central Realty, Marci Press is a Columbus native with 11 years of experience in real estate. She is an expert in the city and its neighborhoods, and is prepared to consistently exceed her clients' expectations. She's committed to prompt communication, excellent information, and excellent service including realistically pricing homes and highlighting homes that match your wish list. Press is an excellent negotiator and holds the Certified Negotiation Expert designation to give you an edge, particularly in competitive markets. Clients say she is an excellent communicator that you can rely on to be well represented. They note that she goes out of her way to help them find homes they love.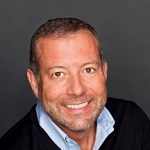 James Meyer
James Meyer is an experienced Columbus Realtor® with a track record of excellence. He's been a licensed Realtor® for more than 15 years, and in 2010, joined the Columbus Board of Realtors® 25 Million Sales Club. He is a Certified Residential Investment Specialist, president of the Mid-town Area Real Estate Association, and a board member of Project Open Hand. His clients say he is responsive, extremely professional, and a pleasure to work with. They cite his negotiation skills as a particular strength, as well as his willingness to always respect their time.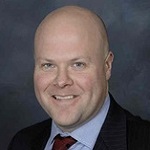 Ryan Plowman
Real estate broker and owner of Plowman Properties, Ryan Plowman has spent more than 20 years in the residential construction and real estate industry. He is a native of the Columbus area, and in his time as a real estate professional has supported hundreds of home owners in their home buying and selling decisions. Plowman has a number of designations, including Certified New Home Sales Professional, Certified New Home Marketing Professional, Graduate Realtor® Institute, and Certified Residential Specialist. Clients say he's knowledgeable and honest, it's clear Plowman has their best interest in mind, and that he knows the Columbus area well.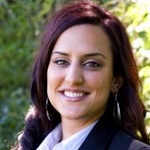 Lory Kim
A multimillion dollar agent, Lori Kim has been licensed since 2007. She specializes as an Accredited Buyer's Representative, and helps buyers, sellers, and investors every step of the way in real estate transactions. Her team is prepared to support every client with exceptional service as well as exceptional results. Clients point out that she's highly knowledgeable and approachable, and they always feel like her only client. They report that she's always prompt and happy to answer questions as she supports them through the real estate process.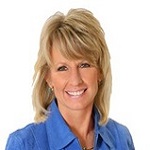 Dana Thorla
Dana Thorla and her team are a top producing team, closing approximately 65 homes each year. She has more than 17 years of experience, and is consistently ranked at the top of the market for Pickering and surrounding areas. Thorla and her team use technology, state of the art marketing, negotiation skills, and more to deliver excellent service in real estate. Her clients say she is always there when you call and makes buying and selling homes a breeze. Plus, she will go to bat for you to get the best offers for your home or help you land the best home on the market.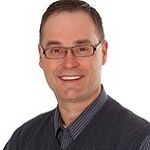 David Baker
David Baker is broker and owner of Baker Realty Group. He has more than 12 years of experience in real estate, and includes first time home buyers, short sales, foreclosures, and more. His ultimate goal is to make buying or selling your home the best experience possible, and is always excited to answer questions about residential real estate, pressure fee. Baker holds designations including Short Sales and Foreclosure Resource as well as e-Pro. His clients call their experience seamless and say he has a masterful understanding of the central Ohio market. Baker's service is ideal for first time home buyers as well as seasoned sellers or investors.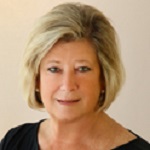 Jean Ann Conley
Since 1985, Jean Ann Conley has specialized in real estate. Since 1988, her area of specialization has been in Northwest Columbus, and has expanded her business to include urban Columbus. Her clients value her divers neighborhood knowledge, savvy business skills, and ability to support relocations. Conley finds great satisfaction in matching homes and neighborhood resources to her clients' needs and goals. Clients say she makes the process both simple and efficient, taking a proactive approach to their needs. Plus, her market and pricing knowledge shows in pricing and negotiation to get deliver the best investment for each and every one of her clients.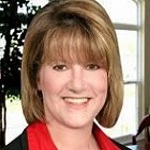 Joy Crace
Joy Crace is an experienced, professional real estate agent with more than 10 years of central Ohio real estate under her belt. She specializes as a buyer's agent and listing agent with abilities for relocations and short sales, but enjoys helping all home buyers and sellers with their real estate needs. Her clients say she is very easy to work with a pressure free. They appreciate that they feel their needs and desires are reflected in Crace's actions, and find value in her experience as she helps them know what to expect every step of the way.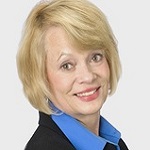 Diane Koontz
One of the top producing teams in central Ohio, Diane Koontz and her team have sold more than $550 million in real estate. Koontz is a native of the Columbus area and is proud to maintain the highest level of service for her clients. And it shows: more than 95% of her team's business comes from past clients and referrals. They seek her her skills as a highly skilled negotiator with stress free service. She is a member of the Columbus Board of Realtors® 25 Million Dollar club. Koontz is valued among her clients for her aggressive negotiation, responsiveness, and extremely smooth process for both buying and selling homes.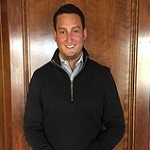 Joel Roby
A Columbus native with a family history Joel Roby has Columbus real estate in his blood. He began working in the family business, Roby Realty, at age 16, and upon graduation from college, returned to join Roby Realty full time. His experience in real estate includes buying, selling, and leasing residential as well as commercial properties. Roby's clients find him to be extremely helpful, and they enjoy his service as he helps them to find homes that meet their needs within budget. They say he is very responsive and always available for help.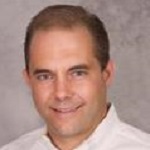 Mike Laemmle
A Realtor® with more than 12 years of experience, Mike Laemmle believes in 100% client satisfaction. He promises to represent your best interests, and help each of his clients get the deal they deserve. He is a prolific Realtor,® helping more than 140 clients each year with satisfaction for every one of them. Laemmle holds a number of designations including Certified Residential Relocation Specialist, Certified Foreclosure Intervention Specialist, Certified Default Specialist, Certified Short Sale Specialist, and Certified e-Pro. Clients say he is patient, responsive, and knowledgeable, and is always willing to show support and answer questions.
Rosalyn Miller
Rosalyn Miller has more than 17 years of experience as a Realtor,® and those years have been successful. She is a member of the Columbus Board of Realtors® $10 Million Club as well as a regular winner of the Ohio Association of Realtors® President's Sales Club awards. Miller also received the 2015 5-Star Professional Award for a Columbus Real Estate Agent, nominated by her clients. Miller's clients say she is wise as well as professional and knowledgeable. They find her a joy to work with as she listens to their needs and makes them comfortable every step of the way.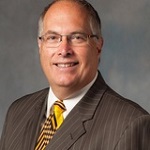 Ross DiGiorgio
Ross DiGiorgio is the broker of Ross Realtors and has been selling real estate since 1976. In fact, he started selling real estate in high school and was the first 18 year old to be licensed in Ohio. He's helped hundreds of buyers and sellers by listening to his clients and supporting them in their real estate needs. DiGiorgio works with clients in residential and commercial real estate as well as investments. He has a long track record of satisfied clients, and his business today is 90% made up of past customers and referrals. Clients say he is exceptional with top notch expertise, thoroughness, and honest, forthright advice in real estate.