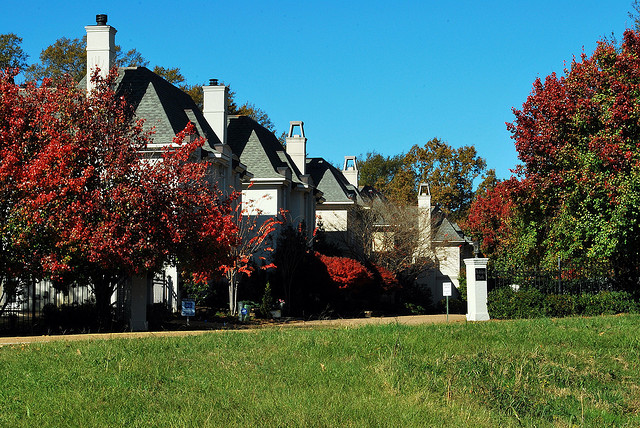 Though the Jackson metropolitan area has just over half a million residents, this medium sized city has big city perks with small town comforts. Jackson has great access to health care, major industry employers, cultural resources including a zoo, opera, and museum of art, even major universities including Belhaven University, Jackson State University, Mississippi College, and the University of Mississippi Medical Center. Residents also enjoy commutes often less than 20 minutes and an affordable lifestyle: Forbes named Jackson one of America's Best Bang For the Buck Cities.
Listing prices for Jackson homes continue to increase as new residents realize the value of this city, and current residents trade up to more expensive homes. Former renters are also jumping on to purchase homes, as Jackson has the fastest rising rental prices in the United States.
Whether you're a first time home buyer, selling, or investing in Jackson, it's essential that you have a qualified, experienced Realtor® by your side to advise you in this changing real estate market. We've highlighted 15 of the best real estate agents available in Jackson, all with great reviews, experience, and the knowledge and skills to help you achieve your goals in Jackson real estate.
Our top Jackson real estate agents are listed without ranked order, as any one of them would be an excellent choice for your next real estate transaction. However, we'd like to hear from you: please vote in the poll at the end of the article to let us know which real estate agent you think is the best in Jackson. Vote immediately and often, as the poll will close in 30 days!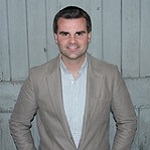 Damon Wofford
A Jackson native with real estate in his family, Damon Wofford has more than nine years of experience in local real estate. Wofford specializes in services for residential real estate sales, buying, renting, and investment. He is a member of the National Association of Realtors®, the Mississippi Association of Realtors®, the Jackson Association of Realtors®, and participates in the Jackson Real Estate Investment Group. His clients say he is responsive, effective, and highly knowledgeable about the Jackson area.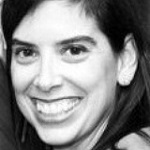 Amanda Overby
The daughter of a home builder and the granddaughter of a real estate broker, Amanda Overby has real estate in her blood. She specializes in buyers' representation, and has earned Accredited Buyers Representative designation. She is professional, trustworthy, and delivers excellent service to each of her clients. Overby is active in the Jackson community, serving as a member of the Junior League of Jackson, president of the Fondren's own SoFo, a member of the Woodland Hills Garden Club, and an Auxiliary Board member of the Mississippi Museum of Art. Her clients say she is an excellent buyer's agent who listens to their needs and works hard to find the perfect house. They love how knowledgeable, ethical, and responsive she is.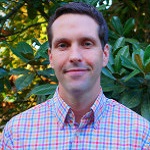 Walker Tann
A third generation Realtor® and Jackson native, Walker Tann is vice president of Nix-Tann and Associates. He is a consistent multi million dollar producer. Tann has served of the Jackson Association of Realtors® board of directors as well as the MLS Board of Directors. He is also a former treasurer of the MLS of Jackson, and has served on the Professional Development committee and the Educational committee for the Jackson Association of Realtors®. Tann's designations include Certified Negotiation Expert, as well as designations for first time home buyers, short sales and foreclosures, and energy efficiency.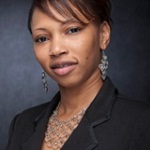 Meshia Edwards
With more than nine years of experience, Meshia Edwards is an outstanding broker in the Jackson metro area. She is committed to professionalism, and makes customer service a priority for each of her clients so that she can deliver an exceptional real estate experience. Clients say she is prompt, professional, friendly, and always there when they need her to be. They appreciate her helpful feedback as well as her ongoing support, even after the sale.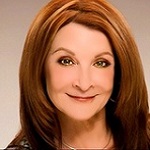 Jeanie Malouf
It's tough to find a real estate professional with more experience and qualifications in Jackson than Jeanie Malouf. She has more than 35 years of experience, and has been named to the top 10 of Mississippi's 50 Leading Business Women. She is a lifetime multi million dollar producer, a past Mississippi State president of Certified Residents Specialists, a past board of director with the Central Mississippi Multiple Listing Association, a past board of director of the Jackson Association of Realtors®, and the ambassador for the Greater Jackson Partnership Chamber of Commerce. Malouf is committed to providing each of her clients with personalized, professional real estate service. She offers an excellent reputation for knowledge and providing a hassle free experience.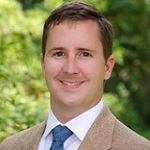 Trey Guerieri
Trey Guerieri has more than eight years of experience in Jackson metro area real estate as both a broker and an investor. He is the principal broker with Terramark Real Estate in Jackson. Guerieri is a former president of the Jackson Residential Investors Group and a former president of the Phoenix Club of Jackson. He is a committee member of the Jackson Young Business Leaders, a member of the Jackson Association of Realtors®, Mississippi Association of Realtors®, National Association of Realtors®, and Mississippi Commercial Association of Realtors®. His clients say he is helpful, responsive, knowledgeable, and is always a joy to work with. He maintains constant contact, and is happy to answer any questions his clients have.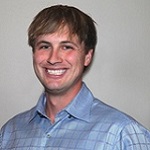 Owen Boutwell
Broker and owner of Owen Boutwell Properties, Owen Boutwell is a Jackson area real estate agent. He specializes in residential, commercial, and agricultural real estate in the Jackson area and throughout Mississippi. His clients say he is patient, persistent, and informative, and is happy to show them as many houses as they need to see. They report that he is available night and day with a friendly, personal service that makes their home buying experience a positive one.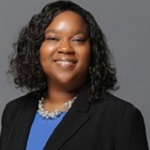 Terri Bowens
Terri Bowens is a native of Jackson and provides a wide range of real estate services to clients in the Jackson metropolitan area. She specializes in assisting clients as they purchase single family, multi family, and investment properties. She serves her clients with excellent communication, accessibility, honesty, and integrity. She is results driven and is careful to provide excellent attention to detail. Her clients say she is always happy to answer or find answers to their questions, and she is an excellent negotiator. They appreciate that she is caring, always available, and helps them feel confident when making real estate decisions.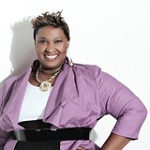 Amia Edwards
Owner of Amia Edwards Real Estate, Amia Edwards has a clear passion for real estate. She offers excellent service to each of her clients and places an emphasis on respecting their time while meeting their goals. Edwards also wants to educate her clients on the buying and selling process so that they understand what they're working through. Edwards has offered this excellence to her clients since 2007, and in 2013, she was voted one of the metro area's best real estate agents by the Jackson Free Press. Her clients say she is there every step of the way, offering knowledgeable service through the entire process. They're impressed by her knowledge of the real estate industry, as well as her ability to deliver excellent results with top notch negotiation and service.
Lesly Toohey
Lesly Toohey is a results driven Realtor® committed to helping her clients buy the home of their dreams, or sell and move on to a new one. She places an emphasis on client needs, guidance, and planning, and she isn't afraid to think outside of the box. Committed to delivering results, Toohey will do what it takes to meet her clients' needs. Toohey is an Accredited Buyer's Representative, a Seller Representative Specialist, Military Relocation Professional, e-Pro, Certified Negotiation Expert, and Accredited Staging Professional. Her clients say she is dedicated, reliable, and extremely detailed. They appreciate her patience and accessibility, and say her knowledge of the market shows.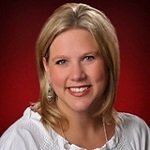 Stephanie Hall Remore
A Realtor® wih eight years of experience, it is Stephanie Hall Remore's commitment to serve her real estate clients with the most professional manner possible. It's her goal to reduce the stress of buying or selling for each of her clients. She achieves this by offering accessibility, clear communications, and the latest in market knowledge. She is active in the community, and is the president of the Madison-Gludstadt Rotary Club. Her clientele often consists of repeat and referral clients, as she offers an excellent service that keeps buyer and sellers coming back. They appreciate her knack for negotiation and ability to find dream homes — even when her clients think it's a long shot.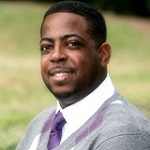 Fabian Nelson
Principal broker of the Nelson Realty Group, Fabian Nelson has more than 10 ears of experience in real estate. He specializes as a buyer's agent and listing agent, particularly with relocations and foreclosures. Nelson has earned the Short Sales & Foreclosure Resource designation and is on the Grievance Committee of the Jackson Association of Realtors®. He is also a member of the National Association of Realtors®, the Mississippi Association of Realtors®, and the Jackson Association of Realtors®. Nelson's clients say he is knowledgeable about neighborhoods in the Jackson area, and that he offers professional, patient service.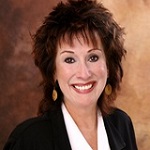 Tena Myers
Owner of Three Rivers, Tena Myers & Assoc LLC, Tena Myers has a clear passion for real estate. With more than 36 years of experience, Myers has developed a long track record of providing excellent service to her clients as they buy or sell homes in the Jackson area. She enjoys getting to know her clients, their families, their dreams, and needs. Myers specializes as a buyer's agent and listing agent with a special focus on relocation and staging. Her clients say her service is flawless, with good communication and an obvious attention to detail. They enjoy how easy she is to work with, and appreciate how she is able to make everything uncomplicated and stress free.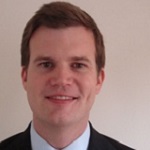 Walt Wofford
With more than 13 years of experience, Walt Wofford brings a great track record of excellence in real estate to each transaction. Wofford offers services as a buyer's agent, listing agent, and in property management. And he's not just a Realtor®, he's a renovation expert with the experience and knowledge to consult home owners on the best renovations for their real estate needs. Wofford's clients say he has an innovative vision and excellent connections to complete renovations that result in sales. They know he always has their best interest at heart, and appreciate that he is a professional throughout the entire process.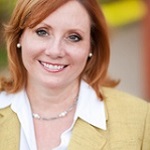 Loretta Martello
A Realtor® with 15 years of experience, Loretta Martello specializes in selling homes in the Jackson area. She has the Seller Representative Specialist certification, and is also a Certified Negotiation Expert. She places an emphasis on professionalism, and is committed to offering the highest quality of service to her clients. Her clients point to her fast responses, excellent listening skills, and the ability to work hard for their needs during the negotiation process as evidence of her great service. They say she goes above and beyond her responsibilities, and is happy to be by their side round the clock, whenever they need her.