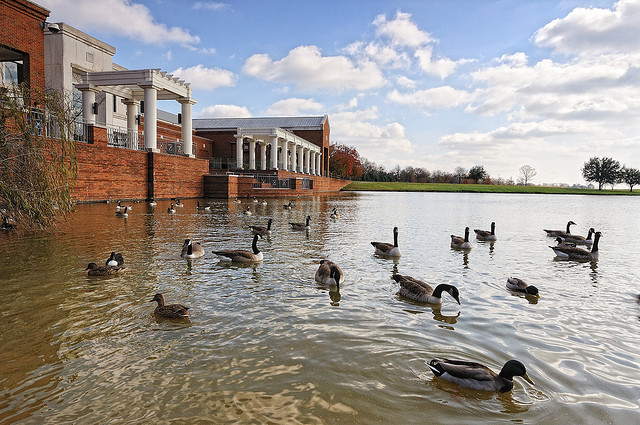 Alabama's capital city, Montgomery is a rich historic town with a beautiful location on the Alabama river. Home to Maxwell Air Force Base, a number of university campuses including Alabama State University, and high tech manufacturing and cultural attractions, Montgomery has plenty to experience, enjoy, and benefit from.
Montgomery's incredible history is one of its biggest draws. The city was a cornerstone of the civil rights movement, with major events including the Montgomery Bus Boycott and the Selma to Montgomery marches. With these events, Montgomery has forever cemented its influence as one of America's most historic cities.
Montgomery was recently named America's best historic city as well as one of the top cities for job growth. Nearby Prattville was also named one of the best towns in Alabama for young families.
This Alabama city is a great place to live, and residents of Montgomery know it. They're currently enjoying a recovering housing market with affordable housing, price growths, appreciation, and a spike in real estate investing. In this real estate sales climate, it's essential to have a professional, well qualified real estate agent by your side to ensure you're getting the best deal and finding the right property for your needs.
We've chosen the 15 best real estate agents in Montgomery. Listed in no particular order, these leading agents offer excellent real estate services throughout the Montgomery area. They're experienced, professional, and well connected — and they have the knowledge and skills you'll need to succeed in the Montgomery real estate market.
Any of these individuals would be an excellent choice to help you with your next real estate transaction, but we want to know: which one is the best? Please let us know by voting in the poll at the end of the article. And do it quickly, as the poll is only open for 30 days!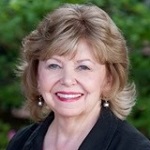 Ann Michaud
Ann Michaud is broker and owner of AEGIS-Michaud Properties, a full service real estate company in Montgomery. She has more than 34 years of experience as a real estate professional. Her company serves buyers and sellers in Montgomery, Pike Road, Cecil, Mathews, Wynlakes, and the surrounding areas. Michaud makes it a point to stay on top of the latest real estate activities throughout the Montgomery community, and she is always excited to share her knowledge with others. Clients say she does a great job keeping them well informed, and they appreciate her expertise in making a great sale or purchase.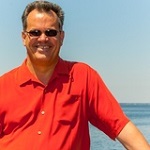 William Fain
A 12 year veteran of the Montgomery real estate business, William Fain is an associate broker with Capital Realty Group. He specializes as a buyer's agent and listing agent, and offer services for relocation and foreclosure. His designations and awards include Certified Residential Specialist and multiple years as the Montgomery Advertisers Reader's Choice Award recipient. Much of his business is made up of repeat and referral clients, and it's easy to see why. Clients appreciate his level of communication, ability to sell homes quickly, and his willingness to take care of every important detail.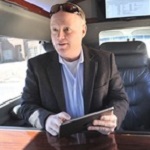 Craig Schaid
Broker and owner of 4 Wallz Real Estate, Craig Schaid has more than 12 years of real estate experience as a residential and commercial specialist. He provides five star customer service, focusing on innovative and out of the box thinking. His experience includes working with some of the largest corporations in the country, and Schaid continues to work with home and investment property sellers. Clients appreciate his quick property sales, ability to explain every step of the process, and excellent knowledge of the market.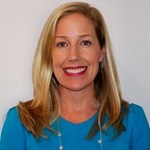 Molly Drumwright
A lifelong resident of Montgomery, few real estate agents have the insider's perspective that Molly Drumwright has. Her excellent insight into the Montgomery area is an asset to any buyer or seller. Drumwright's family history serves her well in real estate also, as her father is a retired builder and other mother is an interior decorator. With her residency and family background in homes, Drumwright is an excellent resource for finding vision in buying and selling homes in the Montgomery area. Her clients say she knows the area very well and is accurate in her pricing. They love that she's professional, listens to their needs, and is always available and on time.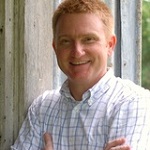 Forrest Meadows
Owner of Forrest Meadows Homes & Land, Forrest Meadows has nearly 20 years of experience in commercial and residential construction and real estate. He specializes in buying and selling property, new construction, and renovations. Meadows is committed to excellent customer service, surpassing expectations for all involved and offering a reliable resource for real estate in Montgomery. His clients say they value his insight into homes and appreciate how well he listens to their concerns. They say he is honest, an excellent negotiator, and makes the real estate process virtually painless.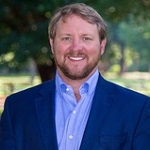 TJ Williford
Founder and qualifying broker of Partners Realty, TJ Williford has more than 14 years of experience in real estate. Williford is also a Montgomery native, and has been actively selling real estate in the River Region since the age of 21. Along with his team, Williford is committed to representing his clients with the best level of service available in Montgomery real estate. He is particularly committed to offering excellent negotiation skills and a modern approach to the real estate market. Williford's clients say he is extremely knowledgeable, professional, and reliable. They note how hard working he is and appreciate his commitment to building communities throughout Montgomery.
Chondra A. Perdue
With eight years of experience in real estate, Chondra A. Perdue is a driven and dedicated real estate professional. She specializes in purchases, sales, relocations, investments, foreclosures, short sales, and property management. Perdue also has a finance background with experience as a loan officer and notary loan signing agent, so she is a particularly helpful resource for clients who need support in financing. She also offers excellent guidance for property management and renters. Her clients say she is professional easy to work with and highly knowledgeable. They enjoy her drive and determination, and her encouragement to see her clients reach their goals in real estate.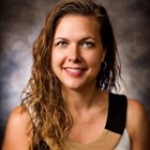 Robin Davies
Robin Davies is a broker with more than 9 years of experience. She reached multi million dollar producer since 2007, and has maintained that status even during volatile real estate markets. Davies opened her own brokerage, Realty Connection, in 2011, and now has 8 agents working with her. She specializes in residential and investment buyers and sellers, management of rental homes, and enjoys flipping homes herself. Davis has a number of awards and designations including awards for associate broker designation, multiple Ambassador of the Quarters, top production agent, top sales, top listing, and top overall agent. She is also a member of the Prattville Chamber of Commerce, a member of the Krewe of Athena, and has served as a JAG judge. Her clients say she is responsive, patient, and professional. They enjoy her guiding hand that helps them make well informed decisions, and say she has made the real estate process simple with her excellent service.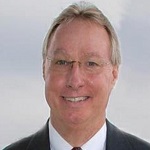 Kemper Davis
Kemper Davis has been a real estate agent for more than 27 years, offering sellers to first time buyers and sellers, previous buyers and sellers, as well as investors. He has experience in special financing, bank owned properties, estates, and more. Davis focuses on the important details, handling everything from listings to closings. Clients ranging from experienced investors to first time buyers say he is an excellent resource for real estate and one of the best agents in the business. They say he is honest, hardworking, responsive, knowledgeable, sincere, and simply great to work with.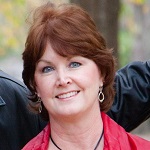 Carol Andrews
Carol Andrews is a partner and founder of House & Home Real Estate. She has more than 14 years of experience in real estate, and works closely with her partners to get homes sold and found quickly. Even better, her experience and connections often allow Andrews to identify homes before they are even officially on the market. She is an excellent resource for achieving real estate dreams in a tight economy, and can help those with special circumstances. Andrews specializes as a buyer's agent and listing agent, as well as in relocations and short sales. Clients say she is professional, knowledgeable, and guides them expertly through the complicated real estate process.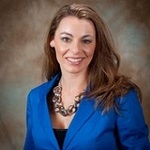 Stephanie Schulte
For more than 11 years, Stephanie Schulte has been an enthusiastic, energetic real estate agent. Real estate has been her passion for over a decade, and she enjoys working with people, providing a high level of customer service. Schulte is committed to fulfilling the needs of her clients with excellent customer service skills, a listening ear, and professional guidance to make knowledgeable decisions. It's her goal to make buying or selling a home a fun, exciting experience and help her clients fulfill their dreams. Her clients say she is a joy to work with throughout the experience and they have enjoyed having her on their side. She goes above and beyond the call of duty to make sure they're happy and comfortable in their real estate transactions.
Neil Nesbitt
Neil Nesbitt recognizes how monumental the sale or purchase of a home is for every family. That's why he is committed to offering top notch support to successfully guide each of his clients through the contractual, investment, and emotional decisions in every real estate transaction. Offering superior service and expertise, Nesbitt promises to make buying or selling your home successful and memorable. His clients say he makes the process delightful, and they appreciate his knack for understanding their needs and guiding them to the perfect listings.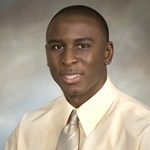 Keith Daniels
Qualifying broker with Remarkable Properties in Montgomery, Keith Daniels is an experienced real estate professional with more than 12 years of experience in the business. He is an 11 year veteran of the Air Force, and brings an integrity first mindset to every real estate transaction. He is honest in valuations, attentive to the needs and goals of his clients, uses innovative marketing and technology strategies, and demonstrates superior knowledge and skills. Clients say he is trustworthy, hardworking, and reliable. They know they can count on him to always be there when they need him, and to best represent their interests.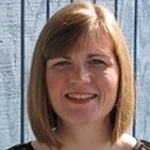 Stephanie Hamner
Stephanie Hamner followed her heart into real estate and now has more than eight years of experience. In her career, she's worked with home builders as well as individuals buying and selling homes. She was born and raised in the Montgomery area, and has a native's insider knowledge of the area that her clients enjoy as they're choosing neighborhoods and considering the market. She is proud to call herself a hometown Realtor®. Her clients say she is responsive, knowledgeable, and understands the local market. They feel that she genuinely listens, understands, and cares about finding the right fit for their families.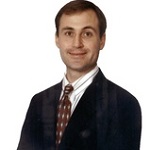 Dustin Woodley
Dustin Woodley is committed to helping his clients buy or sell homes with the highest level of expertise in the Montgomery market. He is committed to delivering excellent results for his clients with this expertise, and finds it very gratifying to help his clients with their real estate needs. Woodley is honest, trustworthy, and knowledgeable, and promises to always act in his clients' best interest. From first time home buyers to experienced investors, Woodley's clients say he offers an enjoyable experience, helping them buy and sell homes without pressure while benefiting from excellent service.