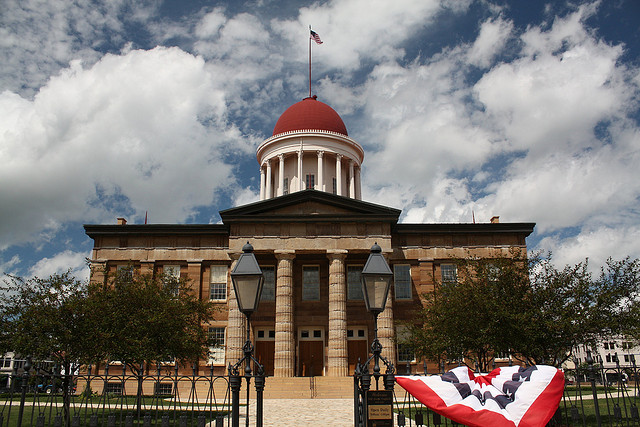 The capital of Illinois, Springfield is the largest area in central Illinois. It is a former home of President Abraham Lincoln, and the city boasts a number of historical attractions related to him. Springfield also has an excellent literary tradition as well as a number of theaters and organizations for the performing arts.
Springfield enjoys a low cost of living, and as the state capital, much of the local economy is tied to the state government. The State of Illinois is the city's largest employer, followed by medical and educational organizations.
Housing in Illinois suffered a downfall from 2007 to 2012, but in recent years, home values have been rising along with sales. The rate of unemployment continues to fall, and more and more interested buyers are coming back into the market. Homes are now selling faster than they have in the past, as well as for higher prices than previous years.
In this growing market, you need the help of an experienced real estate professional. We've found the 15 best Realtors® in the Springfield area. These professionals have years of experience, a commitment to excellence, and a track record of satisfied clients. We've listed the best Springfield Realtors® in no particular order, but we do want to know which one is the best. That's why we've included a poll at the end of this article. Please vote to let us know which Springfield Realtor® you think is the best in the area. And don't wait to vote, as the poll will close in 30 days!
Kyle Killebrew
With more than 11 years of experience, Kyle Killebrew is committed to offering his clients the highest level of expertise in buying or selling your home. He promises to always do what's in your best interest with an honest, trustworthy, and knowledgeable service. Killebrew works with experienced investors and first time buyers as well as new sellers. His clients say he leads them through the entire process and makes them feel confident with excellent communication, great support, and tough negotiation on their side.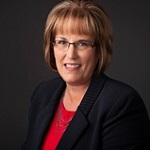 Tina Davidson
Tina Davidson is a buyer's agent and listing agent with more than 12 years of experience. It's her top priority to listen to her clients' needs and work hard to ensure that the process of buying or selling a home is smooth and stress free. She offers professional, personal service that is designed to meet your real estate needs. Davidson is a graduate of the Realtor® Institute, and has earned the GRI designation. Her clients say she is honest, knowledgeable, reliable, and extremely helpful. They enjoy how well everything is clearly explained, and appreciate her ability to deliver on results.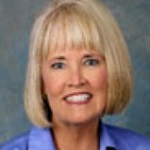 Betty Grady
Betty Grady is president and owner of Grady Realtors. An experienced real estate broker, Grady has more than 35 years of experience in real estate. She is also accomplished, consistently coming in among the top 3% in production among all Realtors® in the MLS. Active in real estate as well as in the community, Grady's designations and involvements include Accredited Staging Professional, former president of the Junior League of Springfield, chairman of fund development for Ronald McDonald House, and board member for the Governor's Prayer Breakfast Committee. Clients note that she is energetic, passionate, and wise, in addition to being a true advocate for her customers. They know she will always be in her corner and serve them with an excellent upbeat attitude and professionalism.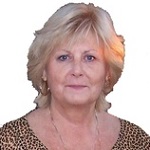 Cheryl Dambacher
Cheryl Dambacher has served the real estate community for more than 28 years. She has supported buyers, sellers, developers, even those who want to build homes or develop farm land. Her specialties include acting as a buyer's agent and listing agent, as well as relocations and short sales. Dambacher is the broker and owner of 1 Call Real Estate Professionals, and her designations include Accredited Buyers Broker, Certified Residential Specialist, and Graduate Realtor® Institute. She is the past president of the Capitol Area Association of Realtors®, and has been awarded Realtor® of the Year, Hall of Fame, and has chaired and served on a number of committees for the Realtor® Association. Clients enjoy her professional, knowledgeable service and say her expertise in real estate and the local housing market is an asset.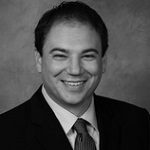 Todd Musso
Todd Musso is the managing broker of Wrightsman Musso, a real estate agency that has been serving central Illinois for more than 40 years. Musso is dedicated to professional service for residential, farm, commercial property, and real estate owned property. Musso is known for timely sales, professionalism, excellent service, as well as aggressive marketing and results. Clients are always impressed by Musso's abilities, including his ability to sell homes before they're even listed publicly. They say he is careful to keep them informed throughout the process and they appreciate his always prompt responses to questions and issues.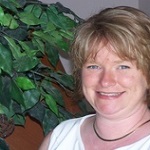 Lana Schweitzer
Broker and owner of Simply Real Estate Co., Lana Schweitzer has been a real estate agent since 1995, and owner of Simply Real Estate since 1996. Schweitzer offers a flat rate listing service that is designed to save sellers significantly on the cost of selling their home, and aims to simplify the real estate process while still offering professional services. She is committed to helping both buyers and sellers achieve their real estate needs. Clients laud Schweitzer for her ability to close fast sales as well as her obvious commitment to hard work, even during holidays.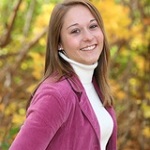 Chelsea Blackford
A buyer's agent and listing agent with LG Select Realty, Chelsea Blackford specializes in customer service. As a person who has frequently relocated, Blackford can understand the emotions and struggles that come with buying or selling a home and moving. She's ready to support you as you find a place to settle down and come home with a positive attitude and excellent professionalism. Clients say she makes buying or selling easy, and they're impressed by how quickly they're able to close and move in. They appreciate how well she keeps them in the loop, and they know she always has their best interest in mind throughout the entire process.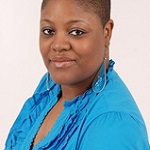 Deva Kaumba
Deva Kaumba specializes in buying and listing homes in Illinois, particularly luxury homes as well as foreclosures. She enjoys helping clients as they buy, sell, and rent homes. Kaumba is patient, tough, and always available, and she prides herself on her integrity as well as her ability to deliver on excellent client service. Clients say she is honest, sincere, and will hard to meet your needs.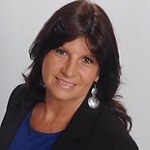 Caron Yates
Caron Yates has more than six years of experience as a successful real estate professional, and it shows. She works hard to ensure that buying or selling a home or property with her is as stress free as possible, and it is a point of pride that she is always accessible and accountable to her clients. Yates enjoys thinking creatively to help clients see the potential in every property. She is also committed to supporting her clients with excellent negotiation skills so they are always able to get the best deal possible. Clients say she is exceptionally helpful an talented, and appreciate how well she listens and helps to meet their real estate needs.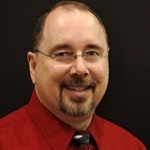 John Kerstein
John Kerstein is broker and owner of Prairie Property Solutions. He has owned 12 homes himself, and he understands how much buying, selling, and moving can be a roller coaster of emotions — while also being exciting and frightening. With more than 30 years of experience in real estate, sales, and customer service, Kerstein is prepared to do all he can to make the process more exciting and less frightening. Clients say he is an excellent professional and have no reservations about working with him. They appreciate his follow up communication as well as his ability to interact clearly.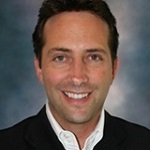 Jim Fulgenzi
Jim Fulgenzi has been a licensed real estate professional since 1993 and has more than 22 years of experience. He leads a team of Springfield real estate professionals, and his team helps clients buy or sell a home every other day on average. Fulgenzi has ranked among the top 10 Realtors® in the Springfield area for more than 17 consecutive years, and has sold more than 1,500 properties in the Springfield area market. He has experience in home building, property investment, as well as commercial properties. His awards and designations include Graduate Realtor® Institute, Certified Residential Specialist, Accredited Buyer's Representative, Lifetime Achievement, Hall of Fame, and Chairman's Club. Fulgenzi is active in the Springfield community, and has served as a trustee of the Springfield Park District as well as on the board of several charitable organizations and a local bank board. Clients say he is thorough, available, and always excited to help them with their real estate needs.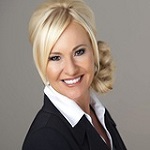 Melissa Dowson Vorreyer
A real estate broker with more than 21 years of experience, Melissa Dowson Vorreyer is the leader of the #1 real estate team in the Springfield area. Her team has been the most productive real estate team in Springfield since 2004. She specializes in residential, new construction, lots and land, farmland, and relocations. Vorreyer has a number of sales awards including membership in the President's Club, Platinum Club, Chairman's Club, Hall of Fame, Lifetime Achievement Award, Diamond Award, and the Circle of Legends Award. In addition to real estate, Vorreyer is active in charitable works including the American Diabetes Association, Big Brothers Big Sisters, Children's Miracle Network, and Catholic Charities. Clients feel they're in capable hands with Vorreyer and say she is professional, friendly, knowledgeable and always available from the very start all the way through closing.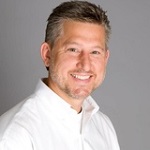 Randy Aldrich
Randy Aldrich is a native of Springfield with more than 14 years of experience in real estate. He has a background as painting and remodeling contractor, and clients value his ability to see the potential in homes. Since earning his real estate broker's license, he has served thousands of clients as they achieve their real estate dreams. Aldrich's designations include Graduate Realtor® Institute as well as Certified Residential Specialist and Dave Ramsey Qualified Realtor®. Clients say he is always quick to respond to their needs and makes the process extremely smooth. They especially appreciate his ability to recommend excellent businesses that can help with new home needs.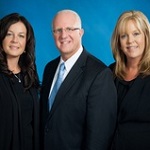 Jerry D. Lemmon
Jerry D. Lemmon has more than 24 years of experience in real estate, and became one of the original partners of The Real Estate Group when it was formed in 1997. Lemmon is a lifelong Springfield resident, and he is among Springfield's top producing agents each year. He has closed more than 1,500 transactions, which he credits to his aggressive proactive marketing strategies as well as his commitment and work ethic. Lemmon places top priority on taking care of his clients. Clients say he works tirelessly to support them, and he's always there before, during, and after the sale to help with every detail or concern.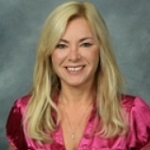 Tracie Taylor
A buyer's agent and listing agent with specialties in relocation and staging, Traci Taylor prides herself on being naturally resourceful. She excels at finding potential and helping her clients realize opportunities with vision and attention to detail. Taylor is highly knowledgeable in Sangamon and Menard counties, and her clients appreciate her knowledge of the area. She is committed to helping her clients make smart decisions when buying or selling real estate and never quits until she's able to secure a positive outcome. Her clients say she makes them feel comfortable with her friendly, down to earth service, and they respect her knowledge in real estate.