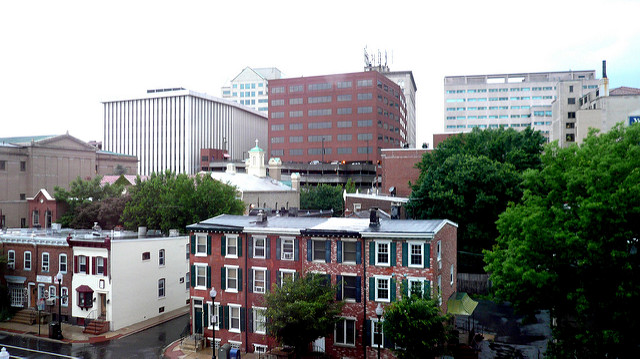 The capital of New Jersey, Trenton is part of the New York metropolitan area, as well as a direct border of the Philadelphia metropolitan area. This makes Trenton one of the most valuable locations for real estate in New Jersey, and a great place to live or invest in homes. This city is known for its historic neighborhoods, hometown restaurants, and neighborhoods that are great for starting a family.
Home owners in Trenton have long known what a great place it is to live, and others are discovering what a jewel Trenton is as well: Trenton is one of just 10 cities in America with a double digit increase in median sales price. This points to a highly competitive market for real estate in the city.
With rising property values and competition in Trenton's real estate market, you'll need a committed, qualified real estate professional to support you whether you're buying, selling, or investing. We've highlighted the 15 best real estate agents available in Trenton. These agents have experience in real estate and are committed to providing their clients with the highest level of service available.
While any one of these real estate agents would be an excellent choice for your next real estate transaction, we know that there has to be one that's the best. That's why we've included a poll at the end of this article where you can vote for the best real estate agent in Trenton. Vote today and don't wait, as the poll will close in 30 days.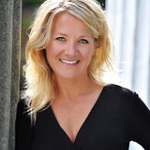 Jeanette Larkin
Jeanette Larkin is a lifelong resident of New Jersey and a top producing real estate agent. She is among the top 1% of Realtors® in Hamilton and Robbinsville, and has been recognized as a NJ Monthly Five Star Agent Professional as well as a member of the New Jersey Association of Realtors® Circle of Excellence. Larkin is highly intuitive and offers personal service, honesty, and customer satisfaction for her clients with constant communication and feedback. Clients are always impressed by the amount of time she is willing to spend with them, her local knowledge, professionalism, and experienced advice.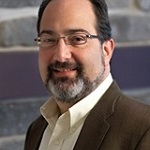 David DePaola
Vice president of R.A. DePaola Inc. Real Estate, David DePaola has more than 32 years of experience in real estate. He has served the communities of Mercer County since 1983, and has completed more than 1,000 transactions. He is a market leader throughout the Princeton and Trenton metro area, and he has an excellent knowledge of these areas. DePaola has been recognized as Mercer County's 2013 Realtor® of the Year, and is a former president current and executive member of the Mercer County Association of Realtors®. He is proud to serve his community as an advisory board member with The Salvation Army. DePaola's clients say he understands their needs and offers a smooth, seamless process with honest feedback, excellent support, and unparalleled knowledge. They also appreciate his extensive network of professionals who are available to help with home services before, during, or after the sale.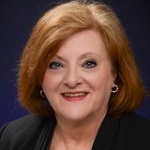 Susan A. Steber
Susan Steber has more than 32 years of experience in listing and selling real estate in the Trenton area. She specializes in services as a buyer's agent, listing agent, and agent for relocations and short sales. Steber supports her clients throughout the entire sales process from mortgage preapproval to final closing. She is also always excited to provide support for home sales, and rental properties, and can help clients avoid foreclosure and short sales. Clients enjoy her knowledge, experience, and responsiveness with excellent customer service. They say she does everything she can to get them in the right home or get their house sold.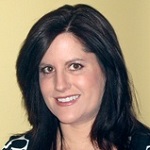 Jill Benvignati
Jill Benvignati is a full time agent licensed in both New Jersey and Pennsylvania. She is committed to delivering the highest standard of real estate service, and has excellent first hand knowledge of the Trenton area and beyond. With Benvignati, you'll enjoy a smooth transition with positive, stress free service and excellent customer support. Her clients say she offers excellent communication and great results. They note she is always accommodating to meet their needs and happy to answer any questions along the way.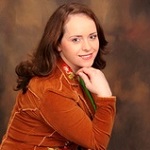 Miranda Tsotsoria
A hard working Realtor® with more than seven years of experience, Miranda Tostsoria specializes in Morris and Warren counties in New Jersey. She excels in this challenging market, offering clients the personal attention they need with all of the necessary details and support. Tsotsoria is proud to give her clients the same service she would want for herself, and is proud to be able to share her extensive knowledge of the Trenton market. Clients say she is very professional, offers great information, and her commitment to hard work and customer service is evident in everything she does.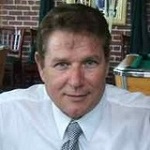 Robert Farmer
Robert Farmer has more than 15 years of experience in real estate, and specializes in buying and selling houses and investment properties. With his experience and unique knowledge of the market, Farmer offers excellent service with creative resources for getting homes sold quickly, even with challenging situations including creative financing, bankruptcies, foreclosures, and short sales. His negotiating skills are top notch, and he offers personalized service and expert knowledge to each client. Farmer holds a number of real estate designations including Short Sales and Foreclosure Resource, Broker Price Opinion Resource, REO Agent, and Certified Green Home Efficiency Consultant. Farmer's clients say he is always available and ready to answer questions. They enjoy how generous he is with his knowledge, and appreciate his expertise as a property evaluator and negotiator.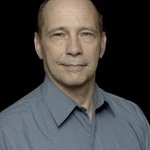 William Bauer
William Bauer has more than 27 years of experience as a New Jersey real estate agent, and is proud to work full time as a Realtor®. He offers expert guidance for buyers, often helping them to save money and avoid pitfalls in the home buying process. For home owners, Bauer provides exposure to thousands of buyers in multiple counties and extensive experience and support. Clients enjoy his easygoing personality, dedication, and constant availability. They say he is professional, knowledgeable, patient, and a tough negotiator on their side.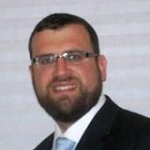 Yosef Beane
Yosef Beane is the founder of Keypoint Realty, and has more than 12 years of experience in real estate. He specializes in REO services for banks and investors, offering an in house maintenance crew as well as rehab and preservation specialists for asset management. Every year since 2008, Beane has successfully closed more than 100 distressed properties annually. Clients say he is highly knowledgeable, helpful, and offers excellent insight into property history.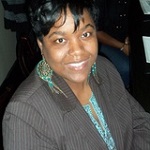 Yolanda Gulley
With more than eight years of experience, Yolanda Gulley is an excellent resource for Trenton real estate, serving first time buyers to experienced investors. She is proud to always do what's in the best interest of her clients, providing honest, trustworthy, hassle free, and knowledgeable service to each of them. Gulley makes it her responsibility to help her clients achieve their goals in real estate, and finds great gratification in helping others meet their real estate needs. Her clients say she is very professional, offering excellent communication skills, knowledge, and fast service.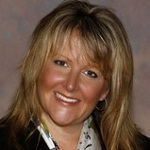 Desiree Daniels
Desiree Daniels has more than 21 years of experience as a real estate agent, and is now the team leader of the Desiree Daniels Team with RE/MAX Tri County. She is committed to treating every client with respect for their needs, and delivers knowledge and experience in the Trenton real estate market. Daniels holds a number of designations in real estate including Accredited Buyer Representative, e-Pro Certified, and is an inductee in the RE/MAX Hall of Fame. She is a member of the Mercer County Board of Realtors®, the New Jersey Association of Realtors®, and the National Association of Realtors®. Daniels' clients say she is very positive, professional, and dedicated to her work. They appreciate that she knows the market well and isn't afraid to deliver the truth on any situation. Plus, you'll be able to take advantage of her extensive connections for finding or selling your home.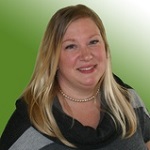 Jessica Christy
A lifelong resident of the Trenton area, Jessica Christy is a dedicated real estate agent. With a diverse background in corporate America and small business ownership, Christy has excellent communication and negotiation skills as well as project management expertise. She is passionate about guiding and educating her clients to make the right decisions, and is proud to take a personal interest in every client. With her on your side, you'll have a trusted advocate working to help you get the best price, terms, and condition for your home sale or purchase. Clients say she is a pleasure to work with and is always accommodating with scheduling, viewings, and answering any questions they have.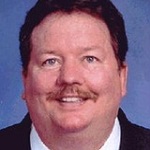 Joseph Baylis
Joseph Baylis provides clients with personal service with a difference. Baylis is committed to being responsive to the needs of his clients with highly professional skills, knowledge, and guidance. He offers the highest level of local knowledge as a neighborhood specialist, offering insight into local communities, home values, price trends, and more. Baylis also has an extensive network of professionals in financing, insurance, contracting, and more. His clients are pleased with his service, noting that he often goes above and beyond what they've expected to help them find a great home or sell their old one. Baylis enjoys many referral and repeat clients, often helping multiple generations of families with their real estate needs.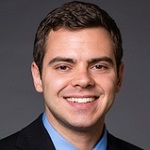 Isidoros "Steve" Ziakas
Leader of the Steve Z Group, Isidoros "Steve" Ziakas is an experienced professional in Central New Jersey real estate. He has a background in property management, as well as real estate marketing and advertising. Ziakas specializes in a straightforward approach, and enjoys using the latest technology, market research, and business strategies to deliver superior service. He promises to listen to every client's needs and develop personally tailored solutions for each situation. Ziakas' clients are pleased with his service, particularly his constant communication, responsiveness, and honesty. They say he is always knowledgeable, well prepared, prompt, and careful to meet their specific needs.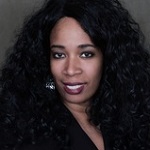 Nativita Warner
Nativita Warner is a top producing agent with Weichert Realtors. She is known for her willingness to go above and beyond for her clients, and puts her extensive sales background and negotiating skills to work to develop the best possible solutions. Warner is proud to supper her clients with ethics, morals, and integrity. A leading Realtor® in the Trenton area, Warner has received regional recognition as a top producer in resale, and is a member of the Weichert Millionaire Club. Clients say she is always on point with any issues and recommendations, and always remains professional. They love that she makes them feel like they're her only client and highest priority.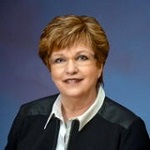 Joan C. George
Leader of the Joan George Team, Joan C. George has more than 32 years of experience in real estate. She is dedicated to providing great service personally and through her team, making the process of buying and selling real estate easier and more hassle free for every client. As an experienced Realtor®, George has earned a number of designations including Seniors Real Estate Specialist, Certified Distressed Property Expert, and Short Sales and Foreclosure Resource. Clients say she offers a high level of professionalism and integrity as well as speed and easy transactions. They feel lucky to have found a caring, professional agent in George.
Save
Save