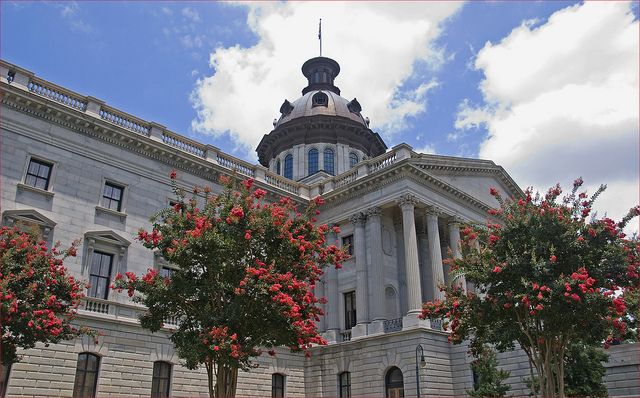 Columbia is South Carolina's capital city and a major population center in the state. It's home to the main campus of the University of South Carolina — and a growing population of more than 800,000 people. The city has a low cost of living, little traffic, and excellent employment with industry leaders including Honeywell, Blue Cross Blue Shield, and UPS.
The city's downtown area was recently revitalized, including the historic Congaree Vista in particular. A number of historic buildings have been rehabilitated, and notable developments have popped up in the area including new mixed use structures, high end living areas, restaurants, art galleries, and more.
With new growth, development, and revitalization, Columbia is even more attractive, and home buyers have noticed. In this lively southern city, it helps to have a real estate professional who understands the market and the area — and has the knowledge and experience to back you up whether you're buying, selling, or investing in Columbia. We've highlighted 15 of the most qualified Realtors in Columbia (in no particular order): real estate professionals with experience, great reviews, and often, excellent teams of professionals to back them up.
And while all of these professionals are qualified to offer outstanding real estate service, we want to know which one is the best. That's why we've included a poll at the end of this article. Be sure to vote and let us know which real estate agent you think is the best in Columbia!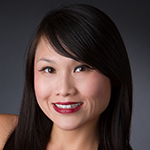 Karen Yip
A native of the Columbia area, Karen Yip is one of Columbia's leading real estate agents. She began her career in real estate in 2003, and worked with several large real estate companies before forming Yip Real Estate to have more freedom to meet the needs of her clients. Yip is active in the local community, and Yip Premier Real Estate donates 5% of net proceeds to Harvest Hope Food Bank each year. Clients from first time home buyers to experienced sellers say she always makes them feel like they are her priority, and that she and her team are knowledgeable, responsive, and helpful throughout the process.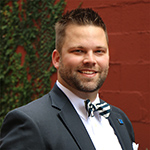 Brad Allen
Managing partner and broker in charge of The Art of Real Estate, Brad Allen has been a Realtor since 2006. Along with his partners Andrea Reynolds and Mary Lane Sloan, Allen offers excellent, client centered real estate service. Allen has been named to Realtor Magazine's 30 Under 30, and is the technology and education chairman for the Central Carolina Realtor Association. Additionally, he has a number of designations including Certified Residential Specialist, Accredited Buyer Representative, and Sernior Real Estate Specialist. Clients say he is extremely thorough and detail oriented, as well as responsive, always available, and kind.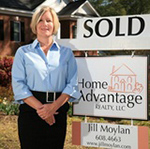 Jill Moylan
Jill Moylan is the owner and broker in charge of Home Advantage Realty. She established Home Advantage more than 25 years ago, and has offered her clients exceptional service for more than two decades. In her real estate career, Moylan has been recognized with a number of awards and designations, including a lifetime recipient of the Greater Columbia Association of Realtors' Circle of Excellence Award for real estate sales. She has also been named Columbia's best real estate agency and agent by Columbia Metropolitan Magazine every year since 2013, and is a three year winner of the Angie's List Super Service Award. Moylan has earned these awards with excellent service that her clients have come to expect. They say she has superior knowledge of the region, offers regular updates, excellent availability, and makes the process of buying or selling a home a joy. Plus, she has a great network of professionals including a home inspector, lender, and more that offers another level of great service for clients.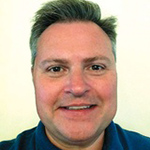 Brad Aull
Brad Aull's goal is to make every client's real estate process smooth and stress free. He offers a service with honesty, loyalty, enthusiasm, and more. Aull specializes in home buying and sales in Columbia, Lexington, West Columbia, and Blythewood. He is active in the local community on the Lexington County Board of Zoning Appeals, and as a South Carolina notary public. Aull was also named to the 2014 Best of Trulia as one of the top 1% of all agents on Trulia. Clients appreciate his incredible effort, constant communication, updates, and timely service — even on the weekends. They say he makes real estate as painless and enjoyable as possible.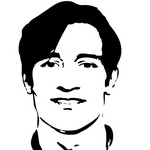 Kevin Fields
Kevin Joe Fields is the principal broker of lifesouthern and a former engineer. He started his career in real estate renovating older in town homes, and this experience, combined with his background in engineering, offers him a unique set of skills for his clients. Specifically, he offers an analytical perspective as well as knowledge about how homes work. Fields is honored to be among the Greater Columbia Association of Realtors' Circle of Excellence. Clients love that he is always available to answer questions, and that he is extremely knowledgeable and responsive. Plus, he offers an entertaining, friendly personality that makes the home buying or selling experience more fun.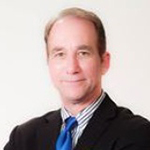 Lance Woodley
Leader of SC Homes and Land Realty, Lance Woodley is committed to helping real estate clients achieve their dreams and offer satisfaction. Woodley offers personal attention to every client, as well as professionalism, consistency, and dedication. A particular strength of Woodley's is in home sales — and he offers a guaranteed home selling program: if he can't sell it, he will buy it. A number of his clients have come to him after unsuccessful sales with other agents, finding that Woodley is able to deliver on his promise to get their home sold. They appreciate the marketing approach Woodley and his team offer, and are impressed with how professional and effective he is.</p.
Dustin Johns
Dustin Johns founded Resource Realty Group in 2008, right at the start of the recession. Through six tough years, his group has grown, and continues to offer real estate services in REO assets, commercial properties, investment properties, and of course, home buying and selling. He focuses on investment, foreclosure, and renovation projects in particular. Johns' team offers top notch marketing and communication skills for all clients, and they prove their tenacity as they help clients achieve success in their real estate transactions. Johns' clients point out that he is highly capable even in challenging situations, and he's both knowledgeable and professional in real estate.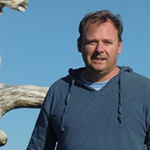 Whit Suber
Whit Suber is a native of Columbia and a graduate of the University of South Carolina. He boasts an excellent network both local and outside of Columbia, and has a claim to fame as the highest producing broker in the state of South Carolina. With more than 29 years of experience in real estate, Suber is a trusted advisor, and has even served as an expert witness in more than two dozen real estate cases. Clients enjoy his low cost listing service and note that he has saved them thousands, not just with his service, but his negotiation skills and outstanding marketing resources.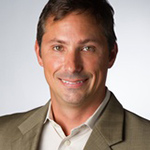 Chris Barczak
Chris Barczak is owner and broker in charge of In the House Realty, a full service brokerage in Columbia. He has more than 20 years of real estate sales and appraisal experience. Barczak offers sales, appraisals, property management, and more. He specializes in Lexington, Irmo, and downtown neighborhoods, as well as condominiums, lake front property, and new construction. He is active in the community and local government affairs, serving as a member of the Board of Zoning Appeals in the city of Columbia, as well as a member of the Elmwood Park Neighborhood association, and as a founding member of the committee of the North Columbia Business Association. Barczak's clients say he is helpful and knowledgeable, and always there to help, even when things get confusing. Plus, he is able to offer recommendations for professionals.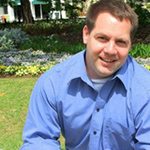 Drew Kuhlmann
Drew Kuhlmann has more than eight years of experience in real estate, and offers his support as a real estate coach. He is confident in his real estate service and offers a performance cancellation guarantee that allows clients to cancel their agreement — and home buyers receive a free home warranty from Kuhlmann. Kuhlmann's clients say he is knowledgeable, patient, and friendly, plus he is helpful even for remote clients. They appreciate that he goes out of his way to make sure everything is in order and his clients experience smooth transitions as they buy or sell, or buy and sell homes.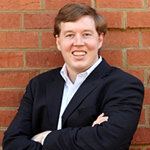 Charlie Mather
Since 2005, Charlie Mather has been serving real estate clients in the Columbia area, and since 2009, Mather has been president, owner, and founder of The Mather Company. Mather is honored to have been named Real Estate Agent of the Year for three years straight by The State Newspaper in 2011, 2012, and 2013. Clients say he is excellent at acting quickly and achieving results, plus, he truly exemplifies Southern hospitality.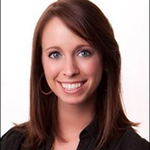 Mary Beth Creed
A broker and owner of Creech and Creed, Mary Beth Creed has more than 12 years of experience in real estate. She is a million dollar producer, and is responsible for selling a multitude of properties. A strength of Creed's is her local market and real estate transaction knowledge. Her clients recognize her knowledge in real estate as well, and say she is an excellent communicator who stays in touch, listens, and understands their needs.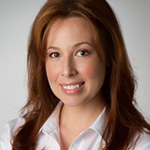 Bethany Way
A full time real estate agent in Columbia for more than 11 years, Bethany Way specializes in downtown, in town, suburbs, and lakes. She has a client focused and client driven approach with a responsive, communicative service. Way believes it is important to educate her clients on the real estate market and process of buying or selling a home, and she makes it a point to offer her expert knowledge to every client. Her clients are impressed by her responsiveness, expertise, and attention to detail, and they say she is on top of it all to make sure that they get the best deal possible with all details taken care of.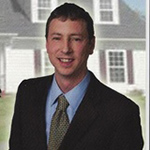 Jason King
Jason King got his start in real estate as an investor in South Carolina, Georgia, and North Carolina. Now, he specializes in flat fee listings and buyer rebates, and he continues to invest in Columbia real estate. Clients say King is a delight to work with and a skilled negotiator. He is especially appreciated by real estate investors, as his flat fee service and investment background make him a well qualified, helpful ally in this area of real estate.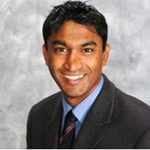 Winston Velpula
Principal owner and broker in charge of Regal Real Estate Solutions, Winston Velpula is committed to offer excellent service and professional representation for every real estate client. Velpula specializes in residential real estate sales and services, REO/HUD homes, property management, buyer and seller representation, and more. Clients note that he is efficient and knowledgeable, and always stays on top of every detail in a professional, timely manner.