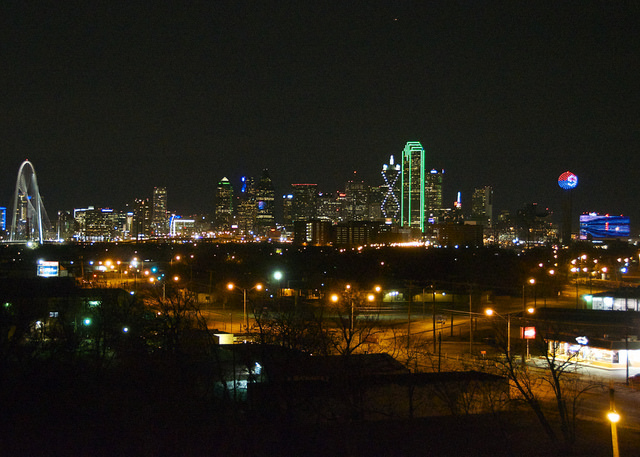 One of the largest cities in Texas, Dallas is a major metropolitan area that offers excellent job opportunities, a low cost of living, and a stable economy. The city has the third largest concentration of Fortune 500 companies in the nation, and is a center of major culture, food, and arts. And of course, Dallas is home to the Dallas Cowboys and Texas Rangers — as well as the birthplace of the frozen margarita, an essential on a hot Dallas summer day.
The Dallas housing market is incredibly hot right now — some say it may even be too hot. And authorities believe that Dallas may be the second hottest city in the U.S. market, second only to Waco. Homes in Dallas have become so popular that home buyers are facing a shortage of available homes and soaring home prices. Many buyers are finding they have to act quickly, often within hours, to even get an offer on the table.
This type of housing market can be brutal for home buyers, and sometimes stressful for sellers as well as they consider multiple offers. Now more than ever, you need a qualified, experienced Realtor in Dallas that can help you zero in on your dream home or find an ideal offer for your home sale. We've highlighted the 15 best Realtors in Dallas. These professionals are experienced, highly recommended, and have proven results. They're fully equipped to help you take on a tough real estate market, and can be a powerful ally as you buy, sell, or invest in Dallas real estate.
We've listed Dallas' best Realtors in no particular order, but we want to know: which one is the best? That's why we're asking you to vote in our poll at the end of the article. Let us know which Realtor is the very best in Dallas — but don't wait, as the poll will close in 30 days!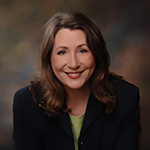 Cheryl Drane-Skipworth
Broker with Cheryl Drane, Your HouseSOLD Name, Cheryl Drane-Skipworth specializes in client centered service. She works to ensure her clients are well informed whether they're buyers or sellers, and to stay on top of the latest market news and statistics as a local area expert. Others say she is dedicated, hard working, and easy to work with thanks to her upbeat, positive nature.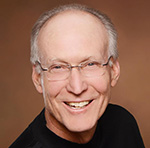 Bill Shields
Bill Shields has more than 20 years of experience as an exclusive buyers' agent, and more than 30 years of Realtor and home buying experience in the Dallas area. He specializes as a buyer's agent, ensuring that clients understand the local real estate market and avoid paying too much for a home. His negotiation skills can't be beat, and he is excellent with communication, attention, and resource for his clients. Shields is a Certified Negotiation Expert, an Accredited Buyer Representative, Accredited Buyer Representative Manager, Certified Residential Broker, and a member of the Collin County Association of Realtors and the Texas Association of Realtors. Clients say he is experienced, dedicated, and always ready to help you find your dream home.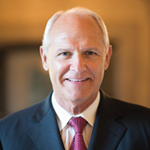 Tom Rhodes Jr.
With more than 38 years of experience working in Dallas real estate, Tom Rhodes Jr. has sold more than $1 billion in homes and properties. He provides excellent service to his clients, who range from first time home buyers to long time Dallas residents. The cornerstone of this service is his belief that it's essential to listen effectively to meet his clients' needs. Rhodes is a Certified Residential Specialist, a Graduate of the Realtor Institute, and a Certified Commercial Investment Member. The Rhodes Group has been named to D Magazine's The Best Real Estate Agents in Dallas since 2004.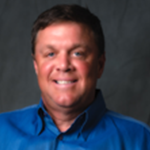 Charles Mauzy
A native of Dallas, Charles Mauzy has more than 20 years of experience in Dallas real estate. He specializes in service, sales, and negotiation, and is proud to offer boutique agency real estate services to his clients. He focuses on client happiness and enjoys great referrals and repeat customers. In 2006, Mauzy has ranked in the top 5% of residential buyer's brokers in dollar volume in Dallas. His clients point out his unbreaking persistence, patience, and hard work to ensure every transaction goes smoothly.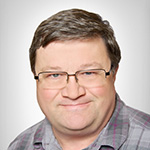 Michael Smith
Owner of Texas Real Estate Broker, Michael Smith is an independent broker offering assistance to real estate clients as they buy, sell, and invest in homes. Smith is experienced, flexible, and always ready to help his clients meet their goals. He holds designations in Short Sale Foreclosure, Certified Distressed Property Expert, and Certified Investor Agent Specialist. Clients love that he is able to make their real estate transactions simple, quick, and easy for them to deal with.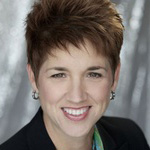 Dani Hanna
Dani Hanna has more than 11 years of experience in real estate, and more than 24 years of organizational expertise, residential home construction, and contract negotiation. She's an expert in navigating the buying and selling process, and is an excellent ally to have on your side during any real estate transactions. She is consistently recognized as a top producing agent and one of the best real estate agents in Dallas. She builds her client service on great relationships, education, and above all, trust. Clients say her knowledge is incredible, and she shows amazing dedication.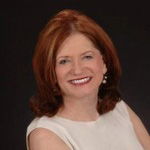 Cyndie Gawain
Cyndie Gawain has been a Dallas area resident for more than 30 years and a Realtor in the Metroplex for more than 14 years, making her an expert on the perfect neighborhoods for buyers — and the right selling price for home owners. She has extensive education and experience in Dallas real estate with more than 600 hours of additional real estate classroom training and more than 230 closed real estate transactions. Gawain has been voted one of Dallas' Best Realtors by D Magazine, and is a coauthor of the best selling book, Breaking the Real Estate Code. Her clients call her incredible and a dream agent. They credit her success with her extensive knowledge of downtown Dallas and surrounding areas, as well as her willingness to invest time and effort into her clients' needs.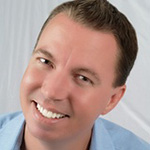 Matt Watson
With more than 15 years of experience, Matt Watson has nearly done it all: he has sold historic homes, condos, lofts, high rises, town homes, and single family homes throughout the Dallas area. He works with buyers, sellers, and families building a home. Watson is an expert in helping clients find the right residence for their lifestyle, finding qualified builders and the right home style, enhancing market appeal, and marketing properties to the right buyers. He works as a client advocate, offering extensive information and negotiation skills to always work in his clients' best interests. Watson holds a number of real estate designations, including Certified Residential Specialist, Graduate of the Realtor Institute, Accredited Buyers' Representative, e-PRO, and GREEN. His clients say he is responsive, knowledgeable, and very organized. He even has a knack for figuring out what they really want — sometimes before they even know themselves.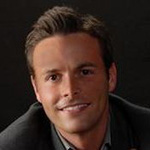 Ty Vaughn
Ty Vaughn's The Vaughn Group is a boutique real estate company offering a high level of expertise in the Dallas market. As the leader of this group, Vaughn works to ensure his clients understand the buying and selling process every step of the way while ensuring that he meets their real estate needs. Vaughn achieves this by delivering honest, trustworthy, and knowledgeable service. He offers services to every type of real estate client from first time buyers to experienced investors. Clients point to his patience, availability, knowledge, and ability to put their interests first as a credit to his success.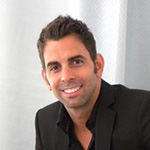 Chris Arnold
Chris Arnold, owner of Chris Arnold Premier Realty is proud to deliver results for his real estate clients, and he's willing to back it up with guaranteed programs. He offers buyers a 6 Months No Payments program, which covers the first six months of payments for new buyers. Buyers also benefit from the Love it or Leave It program which allows them to resell with Chris Arnold for a 0% commission if they need to sell for any reason in the first year after purchase. Clients who need to sell a home before buying another are guaranteed a full price offer, or he will pay the difference. In addition to these guarantees, Arnold offers cutting edge marketing strategies, savvy negotiations, and exceptional customer service. His clients say he is more than capable of handling real estate details, effective at negotiation, and always makes the entire process easy.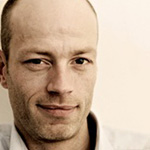 John Prell
Owner of Creekview Realty, John Prell specializes in discount brokerage, which allows him to effectively serve real estate clients while saving them thousands on each real estate transactions. He offers a flat fee listing service for sellers and cash rebates for buyers. Clients can choose real estate services as needed, particularly For Sale By Owner clients interested in professionally marketing their properties. However, his service delivers at a level you'd expect from a full fee Realtor. Prell's clients say he offers a very clear service and all of the tools they need, plus excellent communication and significant savings.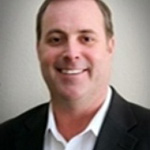 Brent King
Owner of the Brent King Group, Brent King has enjoyed more than 12 years serving the Dallas and Fort Worth real estate markets as a Realtor. With experience in the construction industry, King is a helpful ally offering sound advice for home improvements, buying, and selling in the DFW area. His real estate designations and associations include the National Association of Realtors and the National Association of Realtors GREEN. King is a contributor to the Dallas Co-Op Association and Visiting Nurses Association, as well as a supporter of Town North YMCA and an active volunteer and member of the Green Council of Dallas. King's clients are impressed with his knowledge, particularly of Preston Hollow neighborhoods, as well as his responsiveness, extensive research, and targeted marketing efforts.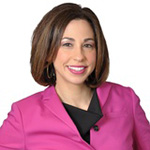 Kari Bernstein Horne
Specializing in real estate sales and leasing for more than 15 years, Kari Bernstein Horne is committed to supporting her clients' best interests. She is proud to offer one stop shop home services to her clients whether they want to buy, sell, or lease a home — and supports them as they need services in building, remodeling, construction, property management, maintenance, and staging. Clients are amazed by how quickly and profitably Horne is able to sell homes, and appreciate how at ease she makes them feel about every real estate decision. They say she makes them feel like they're her top priority and only client.
Judy Switzer
Broker and owner of Judy Switzer & Associates, Judy Switzer has more than 26 years of experience in real estate. Switzer has extensive knowledge about local areas including schools, and is an expert at guiding clients through the home buying and selling processes. She is committed to offering quality service and smooth transactions. Clients love that she represents them with great communication and professionalism, and that she offers superior knowledge, negotiation skills, and a willingness to offer honesty and sincerity.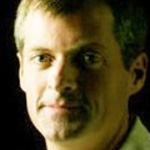 Troy Corman
Troy Corman is owner and managing principal of t2 Real Estate, a full service real estate brokerage firm. He specializes in investment properties, land and lot marketing, new home representation, and home builder marketing and sales promotion in downtown Dallas, east Dallas, northwest Dallas, Uptown, M-Streets, Lakewood, and Lower Greenville. His clients say he is attentive, provides excellent customer service, and is incredibly helpful and diligent.