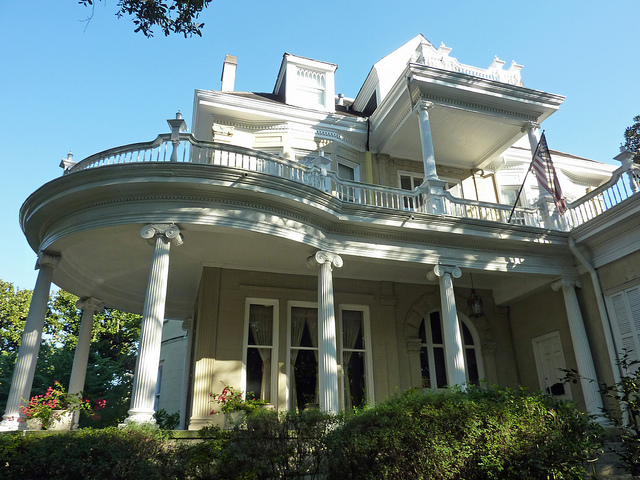 Louisiana's largest and most well known city, New Orleans is a historic town with lots of soul that's always great for a good time. With famous cuisine, music, and annual celebrations including Mardi Gras and Jazz Fest, New Orleans is a fun place to live. And while New Orleans sure knows how to throw a great party, that's not all this city has to offer. Incredible music and arts, historic homes, and the unmistakable Louisiana culture that you just can't enjoy anywhere else.
Experts say New Orleans is staging a major comeback, and it's poised to become America's next great hub of innovation. Perhaps that's why the New Orleans area housing market is currently at a peak level with room to grow. The number of homes sold (and sale prices) are rising, while the inventory of available property is dwindling.
This means it's prime time for sellers to get their homes on the market, while it may be somewhat difficult for buyers to find homes before they're quickly snapped up. That's why it's even more important now to work with an experienced, expert Realtor who can help you price and market your home appropriately for the best sales price, or, if you're buying in New Orleans, help you find homes right as they come on the market (or even before).
These New Orleans Realtors are experienced veterans of the Louisiana real estate market. They're qualified to help you achieve your real estate goals in New Orleans, whether you're buying, selling, or investing. And while they're listed in no particular order, we'd love to know which one is truly the best. That's why we've included a poll at the end of this article. Vote for your favorite New Orleans Realtor to let us know which one is the best in the city! And don't wait: this poll will close in 30 days.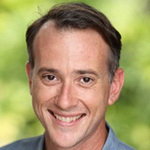 Jean-Paul Villere
With more than 10 years of experience in real estate, Jean-Paul Villere is a veteran of New Orleans home sales. He specializes in the Uptown area — and even writes a column about the neighborhood. Villere comes highly recommended and is an excellent resource for learning more about your real estate options. His clients say
he has incredible expertise, and they love how much effort and care he puts into each real estate transaction as he supports his clients. They appreciate that he's very responsive, and they love how well he is able to negotiate for them.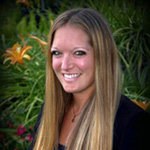 Kara Breithaupt
Offering superior service, expertise, and compassion, Kara Breithaupt is an active, successful agent committed to offering the best to her clients. She works diligently to ensure that each client is carefully guided through important real estate decisions with essential information. Her clients say she is patient, happy to work with schedules, and does an outstanding job finding the right homes at the right price — often in just days.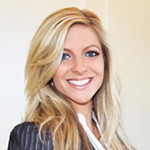 Angela Furst
With more than eight years of experience in marketing and sales, Angela Furst is an experienced New Orleans real estate professional. She is committed to helping rebuild and restore New Orleans, and enjoys making the home buying, selling, or investing process a smooth one for her clients. Her clients say she has great communication skills, is a pleasure to work with, and incredibly hard working.
Samara Poche
With more than 25 years of experience, it's tough to find a Realtor that's more qualified than Sam Poche. She specializes in historic New Orleans properties, specifically in the French Quarter and Fauborg Marigny. Poche has received a number of awards for her hard work over the years, including the New Orleans Metropolitan Association of Realtors VIP Top Producer Residential Leasing. And since 2003, she has received the Top Producer award each year. With such great experience, Poche is able to negotiate excellent deals and handle all of the details proactively. Her clients are impressed with her professionalism, attention, knowledge, and more. They choose her because she is able to quickly and effectively meet their needs whether they're buying or selling homes in New Orleans.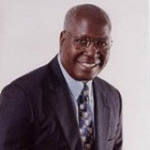 Frank Williams
Frank Williams is committed to offering the highest level of expertise in the New Orleans market. He places an emphasis on educating his clients on the buying or selling process, and delivering excellent results to each of his clients. Williams finds great gratification in helping clients meet their real estate needs, and will always work in his clients' best interest to find a dream home or get a great offer. Williams' clients say he makes the home buying or selling process stress free and easy. He's attentive to their needs and offers excellent personal service.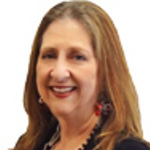 Betsy Birdsong
A New Orleans native, Betsy Birdsong knows the city like only a lifelong resident can. And with her commitment to excellent service, Birdsong offers top notch marketing, around the clock availability, and consultation. She specializes in listings, short sales, investments, and more. She is particularly helpful for investors, as she enjoys flipping houses herself. Her clients say she is responsive and knowledgeable, and offers invaluable expertise. And if you're looking for point blank honesty, she's your Realtor!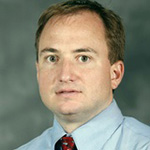 Nick Galiano
A real estate broker with nine years of experience, Nick Galiano offers a one stop shop for every real estate need in New Orleans. He serves buyers, sellers, and investors alike. For buyers, he offers not just showings and negotiations, but help with lenders, title companies, insurance, inspections, and more. Galiano is committed to helping sellers get their homes off the market — and he guarantees a contract within three months or he will sell it commission free. And Investors can count on Galiano to find the right properties to deliver an excellent return on investment. Galiano's clients say he's professional, has excellent communication, and is highly knowledgeable. They love how he is flexible, and always gets it right with matching properties to their needs.
Chip Julien
Chip Julien is a New Orleans real estate broker with more than 21 years of experience. He specializes in buying, selling, foreclosures, and commercial real estate. His clients say he is very professional, delivers excellent results, and is a great help with the purchase process.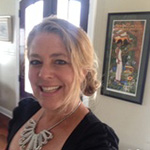 Kari Ayala
Owner and broker of New Orleans Property Services, Kari Ayala has been active in the New Orleans real estate market for more than 12 years. She is passionate about New Orleans, real estate, and education, and it shows. Active in her community, Ayala helped to establish the International School of Louisiana, which is a public charter school in New Orleans offering full immersion Spanish and French programs. Her clients say she is honest, reliable, and quick to respond — and an absolute pleasure to work with.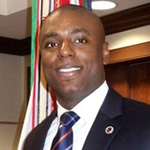 Durund Elzey
Durund Elzey is a New Orleans real estate broker with more than eight years of experience. He offers excellent knowledge about the buying and selling process, and is committed to making the real estate process easy, hassle free, and stress free for his clients. Elzey has extensive local expertise in New Orleans neighborhoods and offers the most up to date information for his clients. And as he considers your success his success, he offers a high level of integrity and trust. Clients say he is professional, easy to work with, and makes the process smooth and seamless.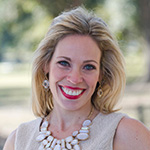 Shannon Sharpe
A New Orleans native, Shannon Sharpe has always loved the city's architecture. In fact, she loves it so much she restored a Victorian double in the Lower Garden District — which sparked her passion for real estate. Since becoming a real estate agent, Sharpe has been incredibly successful, and is among the top 2% of Realtors in the United States. Her clients say she is especially talented at marketing real estate, and her intuition is spot on.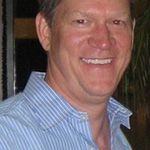 Tommy Lewis
With 19 years of experience as a Realtor, and a New Orleans native, Tommy Lewis is an asset to any real estate transaction. He focuses on residential and commercial sales in New Orleans, and has also been involved in residential renovation projects. Lewis has an impressive knowledge of the local market, and he is always on top of the latest market conditions. His clients say he's not afraid to do extra work, and that he often goes beyond the call of duty to help them.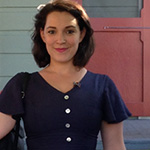 Johnice Katz
A resident of New Orleans since 2004, Johnice Katz fell in love with the city and its architecture. Her love for New Orleans' unique neighborhoods is evident in her work, as she offers a variety of real estate services to clients in the New Orleans area. She works as a buyer's agent, listing agent, and has experience in staging, historic properties, and even full scale renovations. Her clients say she does everything it takes to sell properties and works nonstop behind the scenes, going the extra mile — even walking dogs to ensure they're calm before showings. And when it's time to buy your dream home, you can be sure that she will help you get an offer on the perfect home as soon as it pops up on the market.
David Stewart
Born in Slidell, David Stewart returned to New Orleans following hurricane Katrina. As he helped rebuild homes, Stewart found a passion for real estate — and is now a top producing agent with more than nine years of experience in the New Orleans area. His clients say he is very responsive, attentive, dedicated, and knowledgeable. He's always accessible, and is committed to ensuring his clients get what they want.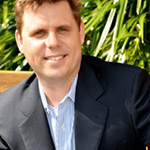 Andrew Severino
A real estate investor in New Orleans since 1995, Andrew Severino has 19 years of experience as a Realtor. He loves to share information about the New Orleans real estate market, and is an excellent consultant for those who are interested in investing in the area. His clients say he is a pleasure to work with, and his assessments are spot on. They say they have no problem putting their confidence in him.