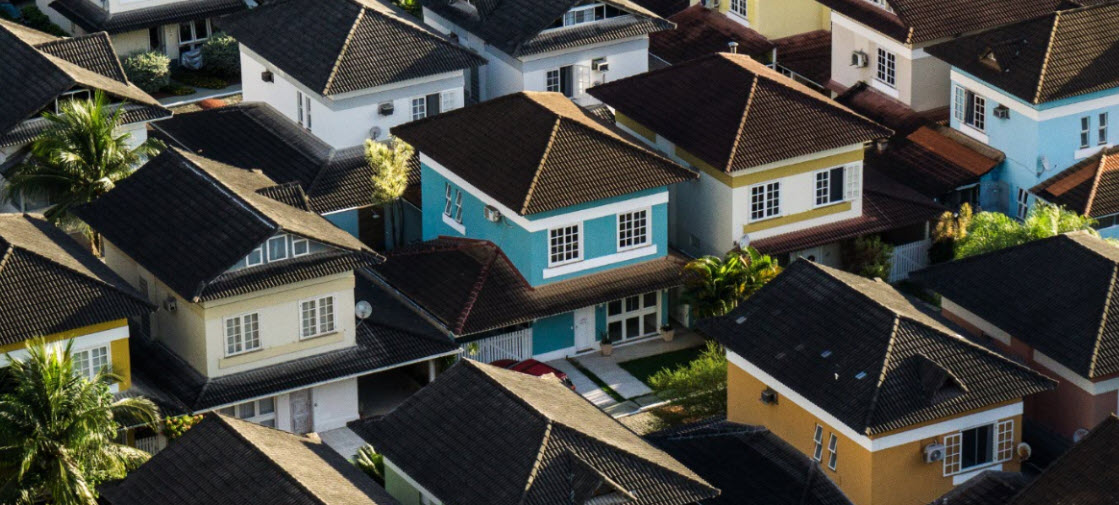 Knowing what your home is worth can be important for many reasons. Clearly, if you are planning to put your home on the market or are in the process of buying a new home, knowing its value is essential to either process. You'll need a clear idea of the value of your home should you decide to refinance a mortgage or take advantage of a home equity loan. Homeowners insurance and property taxes are also based on the value of your home, so finding the answer to the question "What is my home worth?" is paramount.
For the average person to know the worth of their house greatly increases the likelihood of them receiving fair treatment. There are several ways to get the answers you need, which we'll outline here.
Use Online Valuation Tools
These tools can be a quick and easy way to get a general idea of the value of your home. Simply type "What is my home worth?" into your browser's search bar and you will get a long list of real estate, lender or mortgage broker websites that offer free automated valuation tools to help homeowners or home buyers estimate the value of homes.
The important thing to know when using these calculators is that they have limits in terms of accuracy. The figures they provide on the value of your home will be just a rough estimate based on public records, such as recent sales in your neighborhood, local listing prices, property transfers and tax assessments, among other factors. So, while they can be a good place to start, they are just the first step in getting a handle on home value.
Federal Housing Financing Agency's House Price Calculator
This tool also offers a quick estimate of home values and can be more accurate than the typical online valuation tool. It can be particularly useful in estimating how much your home may have increased in value after you have owned it for a few years. It uses information gathered on mortgage transactions going back to the 1970s, tracking changes in the value of a home each time it is sold to provide an estimate on its current worth.
The thing to keep in mind when using this tool is that it cannot give you a carved-in-stone valuation of your specific home. Since it does not get into important details like the condition of your home, improvements that may have been made over the years and other factors that can affect the value of an individual home, results from this tool can only be used as a general estimate of what your home is worth in today's real estate market.
Check the Value of Similar Homes in Your Area
Comparing your home to others in the area that have been sold or listed for sale in your area is another good way to get a general estimate of what your home is worth. To do this, you'll need to look on the MLS (Multiple Listing Service) for comparable homes in your area that have been recently sold. That means looking for homes that are similar in:
Size
Condition
Upgrades
Location
If you can't find at least three comparable homes in your area that have been sold, you can also look at listing prices for comparable homes that are currently on the market – but be aware that asking prices are not always representative of the actual home values.
Finally, you will need to adjust your estimate of value according to differences between those homes and yours. For example, if one has more bedrooms than yours, it will be worth more, or if yours has had recent updates, its value will be higher than homes that have not. Once you have made these adjustments, your best estimate of your home's worth will be had by noting the highest and lowest values of comparable houses, then estimating your home value just about halfway between them.
Get Professional Help
If you are ready for more concrete answers as to how much your home is worth, getting professional help is the way to go. If you are trying to get approved for a mortgage or a home equity loan, you will need to have a professional appraiser in to provide the most accurate estimate of the value of your home. Lenders require a professional appraisal before approving loans. You can also hire an appraiser on your own if you need a solid estimate of value for other purposes, such as financial planning or to help you decide if it is the right time to list your home for sale.
Other options for professional help in establishing home value include seeing a broker for a professional price opinion (BPO). This involves an evaluation of your home and your local market by a real estate agent. You can also ask a local real estate broker for a competitive market analysis (CMA), which takes both the agent's value estimate and the sale value of comparable properties in your neighborhood into account.